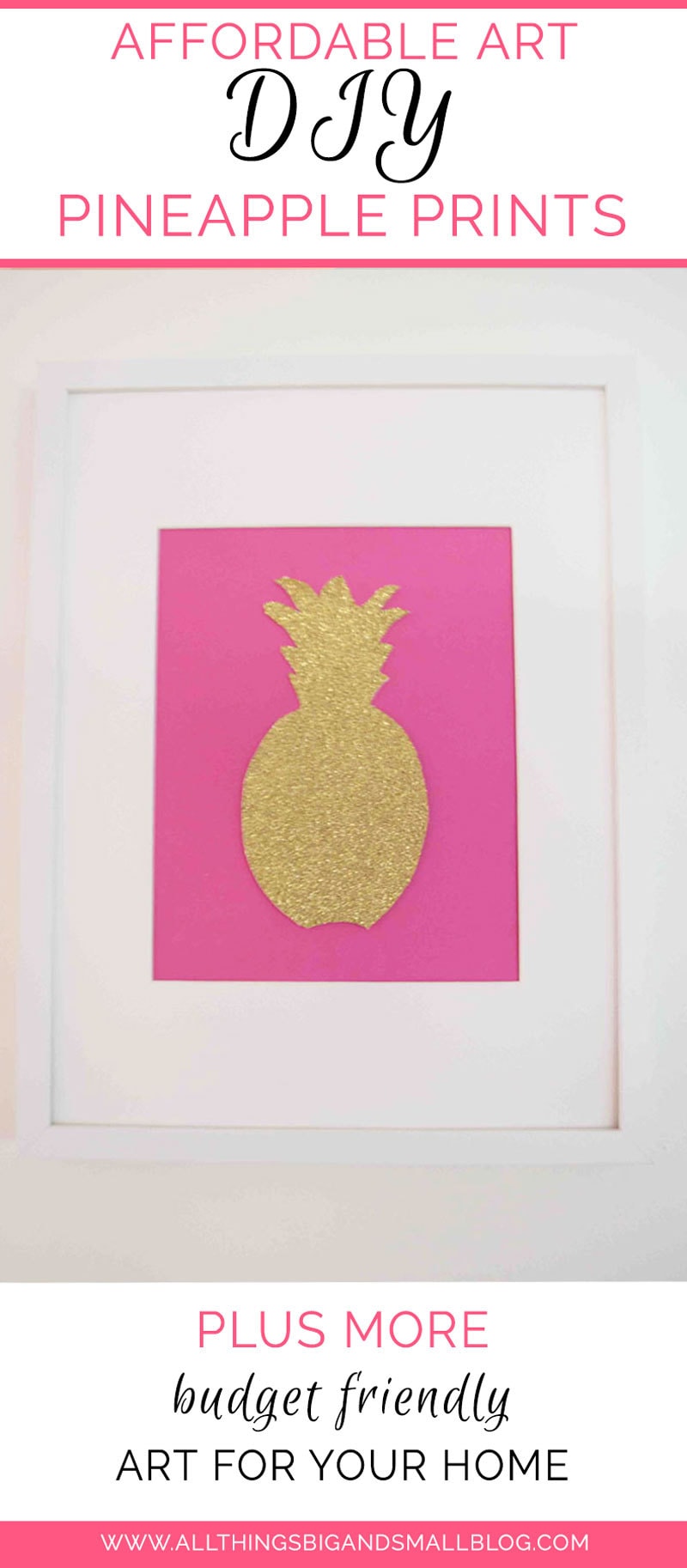 *this post may contain affiliate links which does not affect your price. To read my full disclosure policy see here.
DIY Pineapple Artwork is so hot right now. Mugatu said so. (Any Zoolander fans out there? Or is it just me still quoting movie lines from 20 years ago…) All kidding aside, pineapples are having a moment. Pineapples have long been considered a symbol of hospitality and luxury (and a staple in Southern decor) so it only makes sense that we are seeing them all over from sippy cups and tumblers, to pool floats and sunglasses. And if you are like me and love being on trend but don't like spending an arm and a leg to do so, you need to read how I made this DIY art for a under $3. And the frame cost me all of…$9.99 thank you Ikea!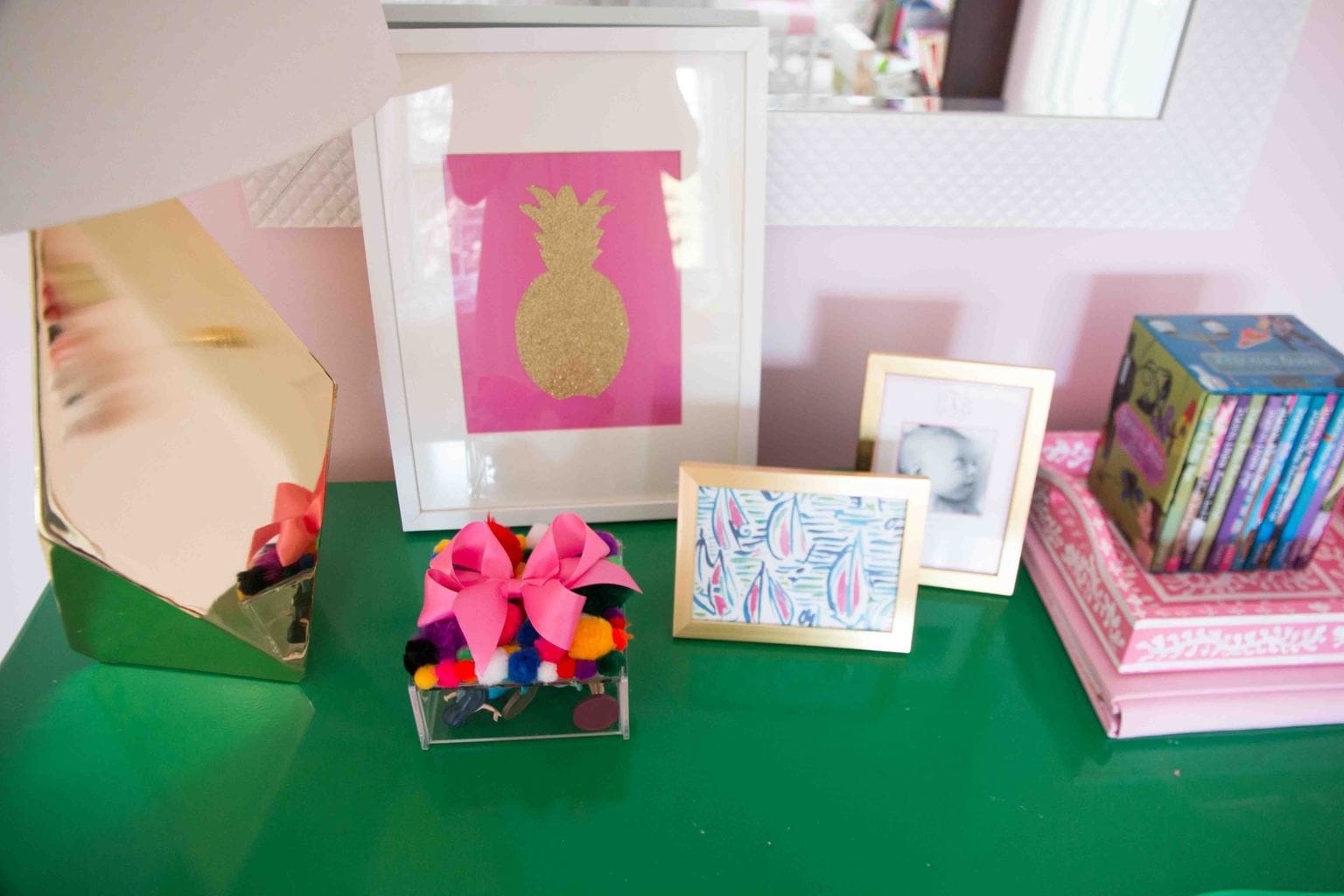 I made it during Jack's nap time and B loved the "pretty sparkles" so much, I put it in her room! Doesn't it look nice on her DIY vintage dresser? And if your daughter like mine seems to have millions of small stupid toys that you wan to prettify throw them in my DIY lucite pom pom box for $12! (Also shown above, DIY faux inlay tray)–perfect for coraling headbands!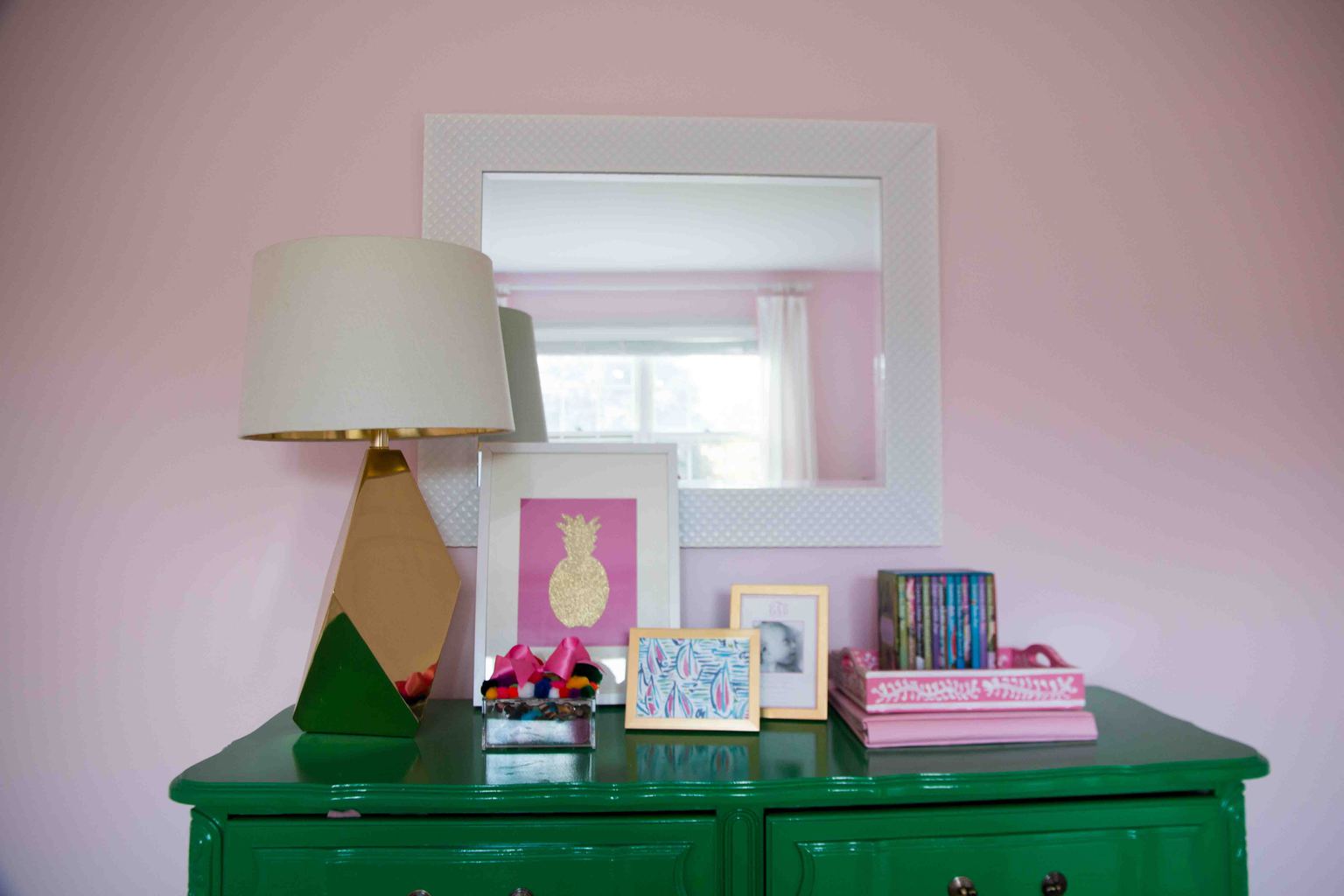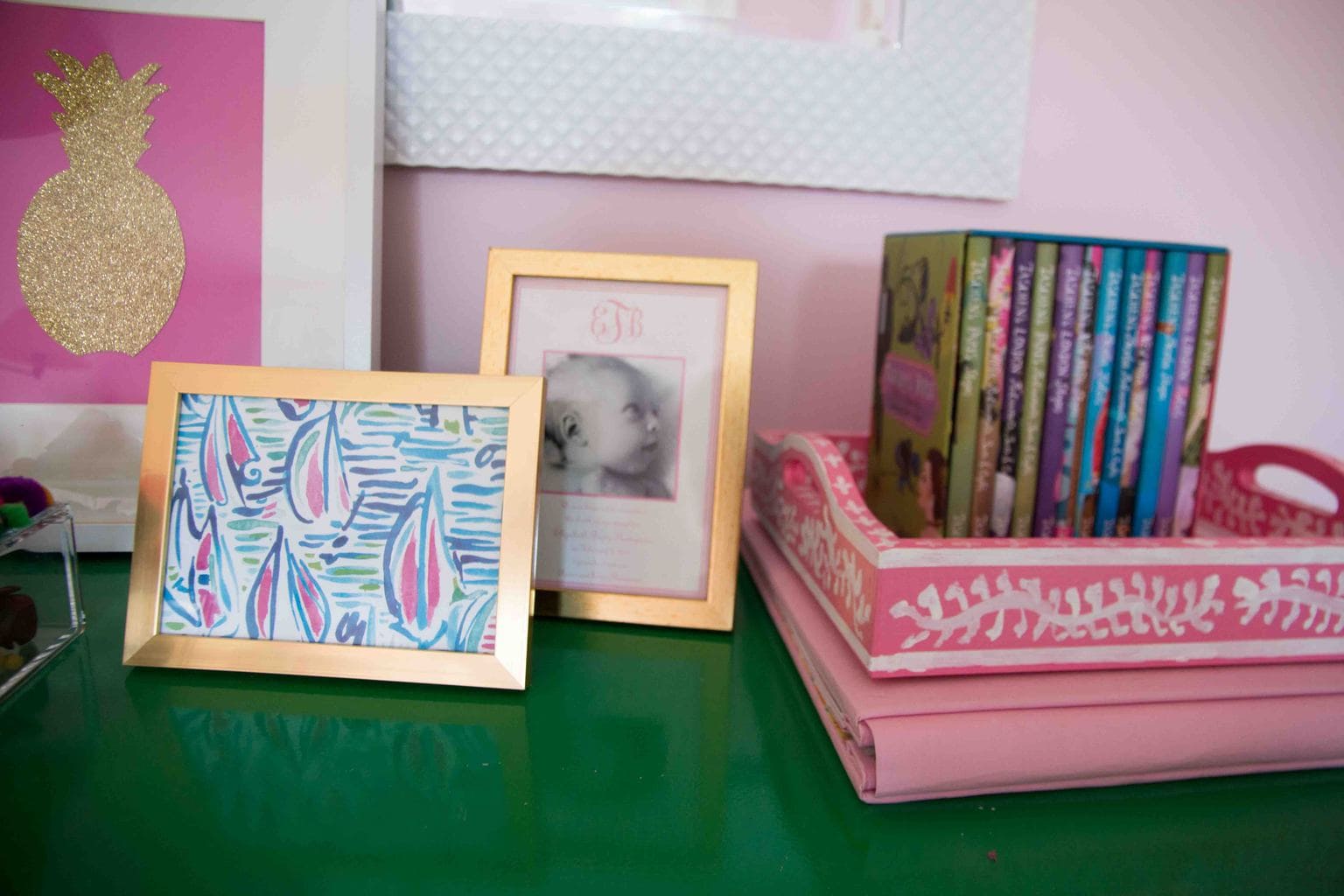 DIY faux inlay tray and more Inexpensive DIY Artwork (don't you love that Lilly Pulitzer print?!)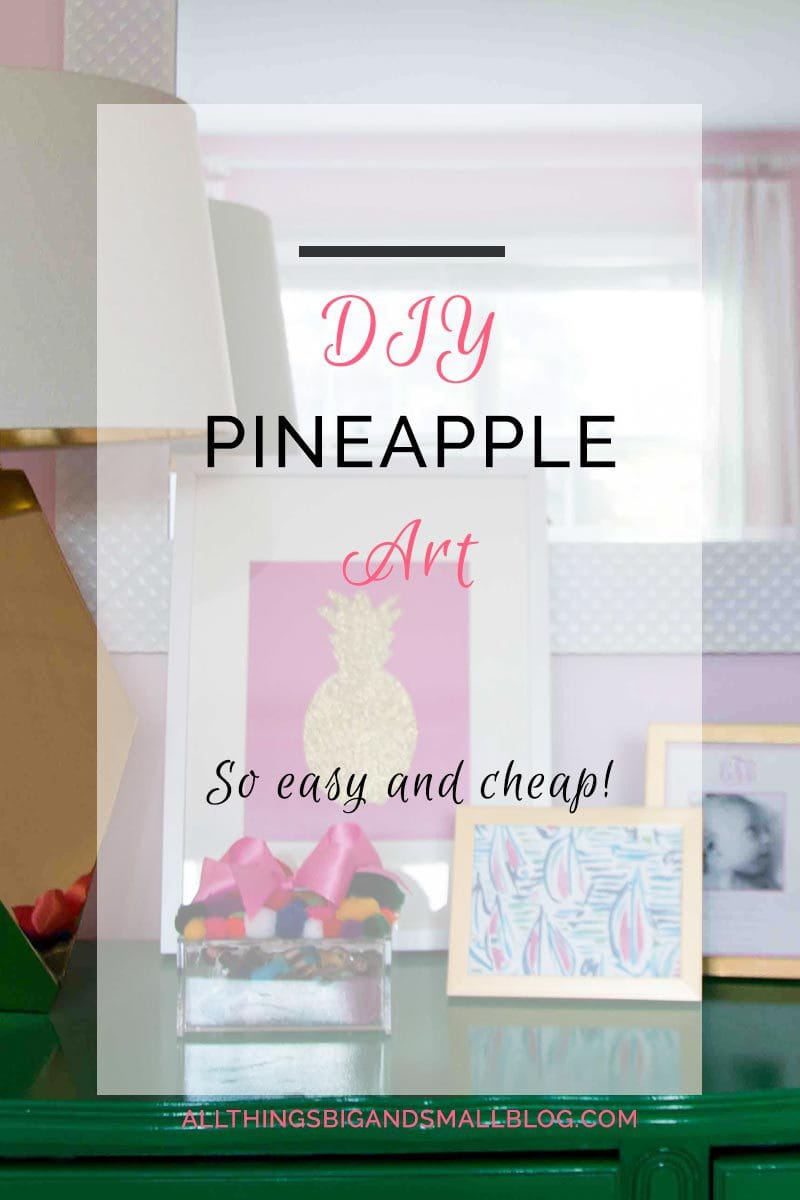 DIY Pineapple Artwork
Materials:
1 piece of glitter paper from your local craft store
1 piece of colorful thick card stock from your local craft store
Cutting mat or something safe to cut on- mine is this size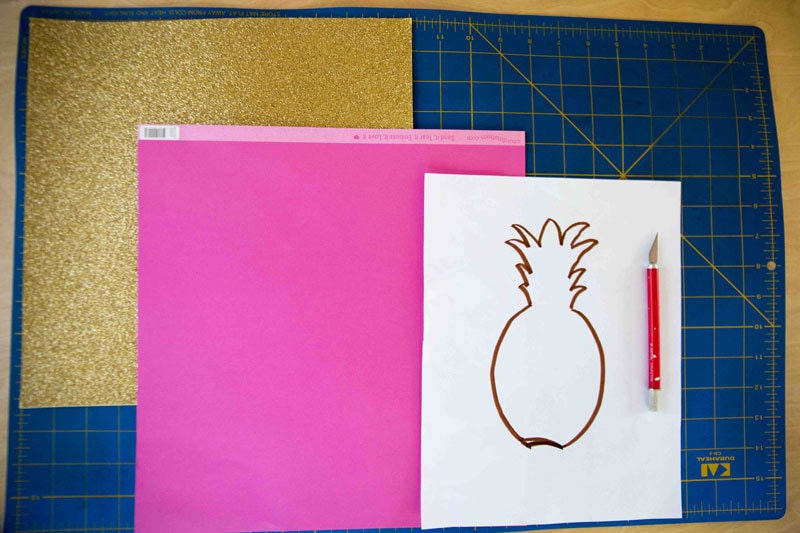 Directions:
1.) Free hand or trace a pineapple drawing off of the web. I just googled printable pineapple and took a screenshot and then pasted it in Microsoft Word. Then I sized it to my liking (since the pink background is going to be the size of an 8.5 x 11 I had a pretty good idea of how big I wanted to make the pineapple in Word.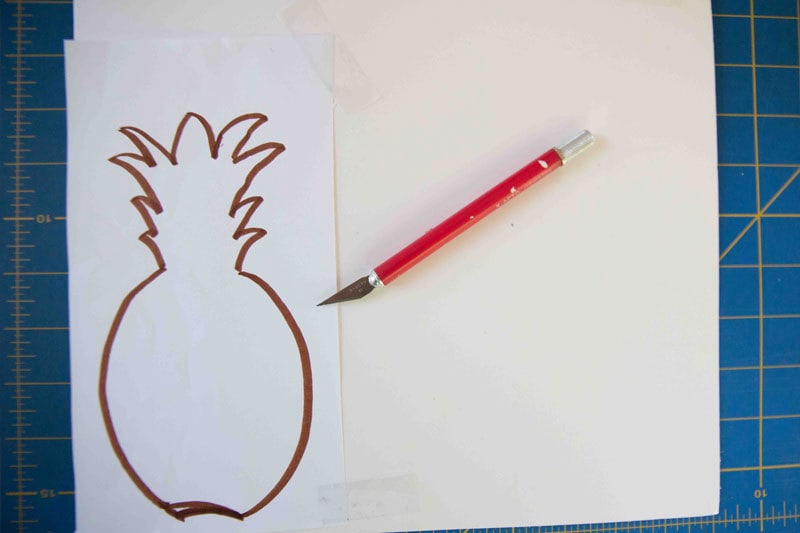 2.) Tape the tracing to the glitter paper and cut through with your X-acto Knife. I had to do mine twice. I turned the glitter paper upside down so I could press really hard and not have glitter all over my fingers.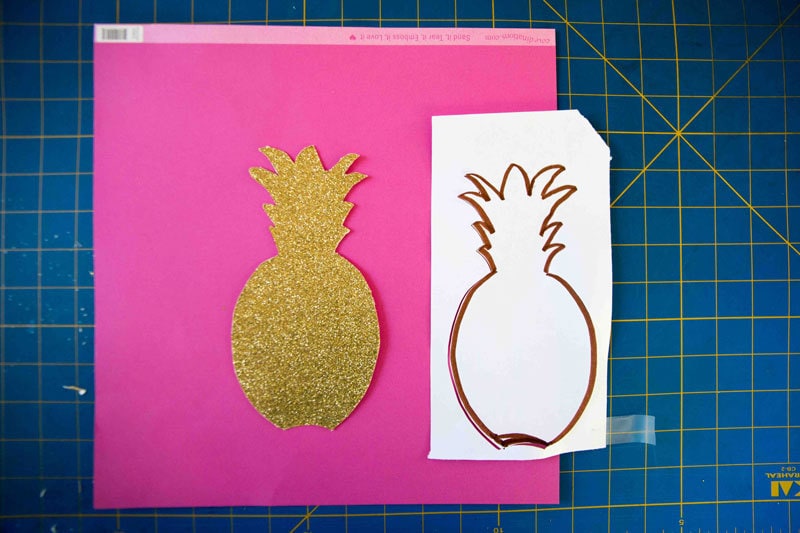 3.) Place the cut out on your colored paper and trim any of the edges that need trimming. I angled my cuts to cut away most of the white background and keep the gold top layer in full view!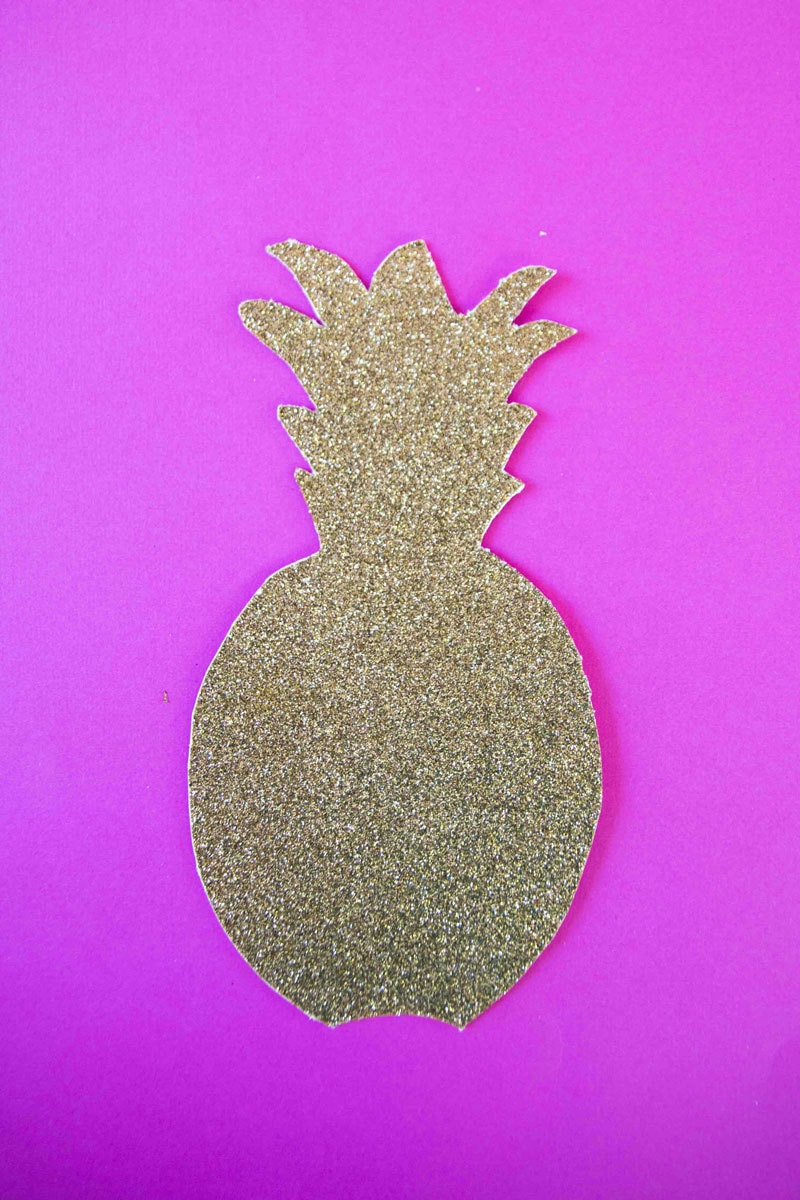 4.) Secure the pineapple to the colorful background paper using tape, adhesive spray, ModgPodg or double sided tape. And place in a frame!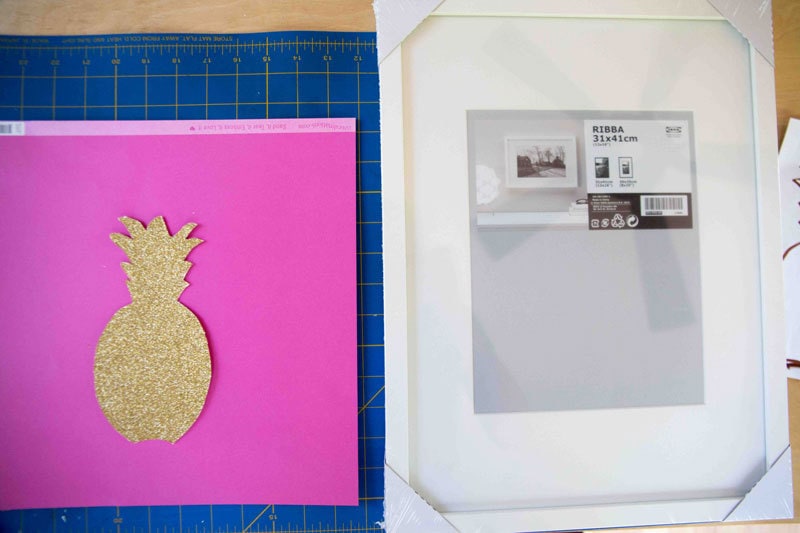 You did it!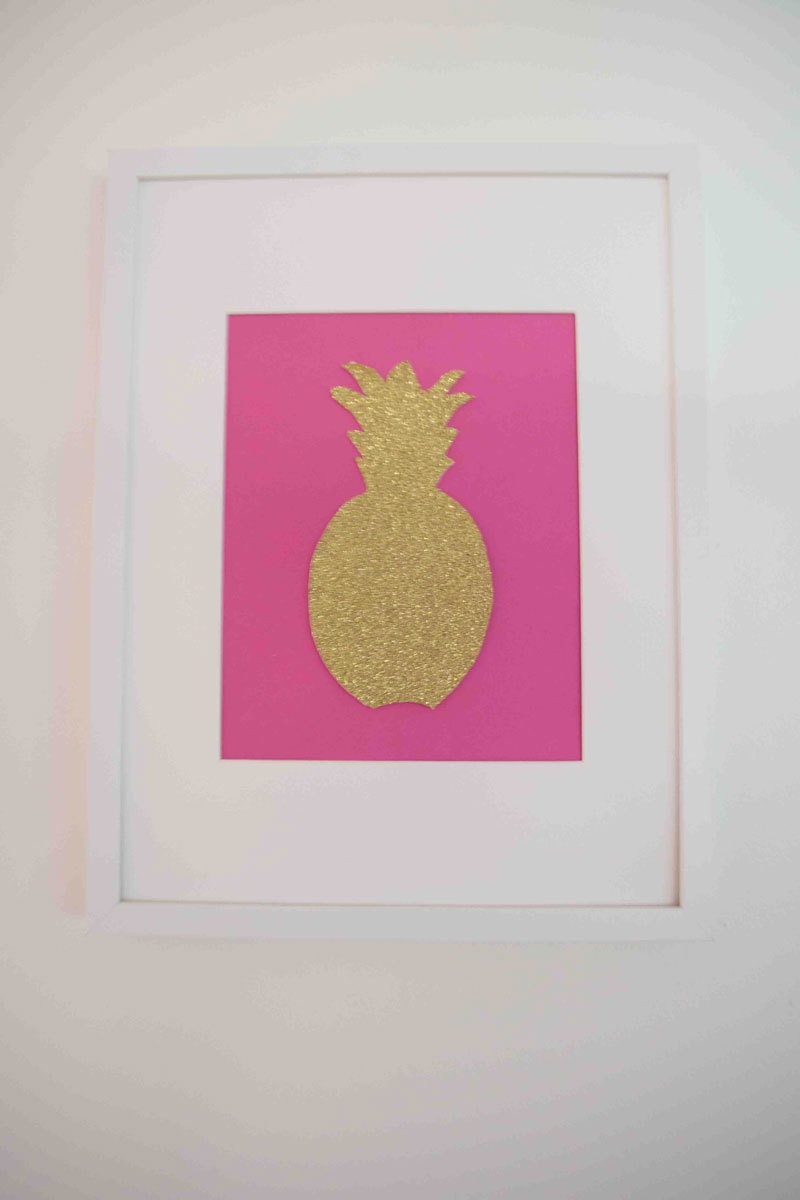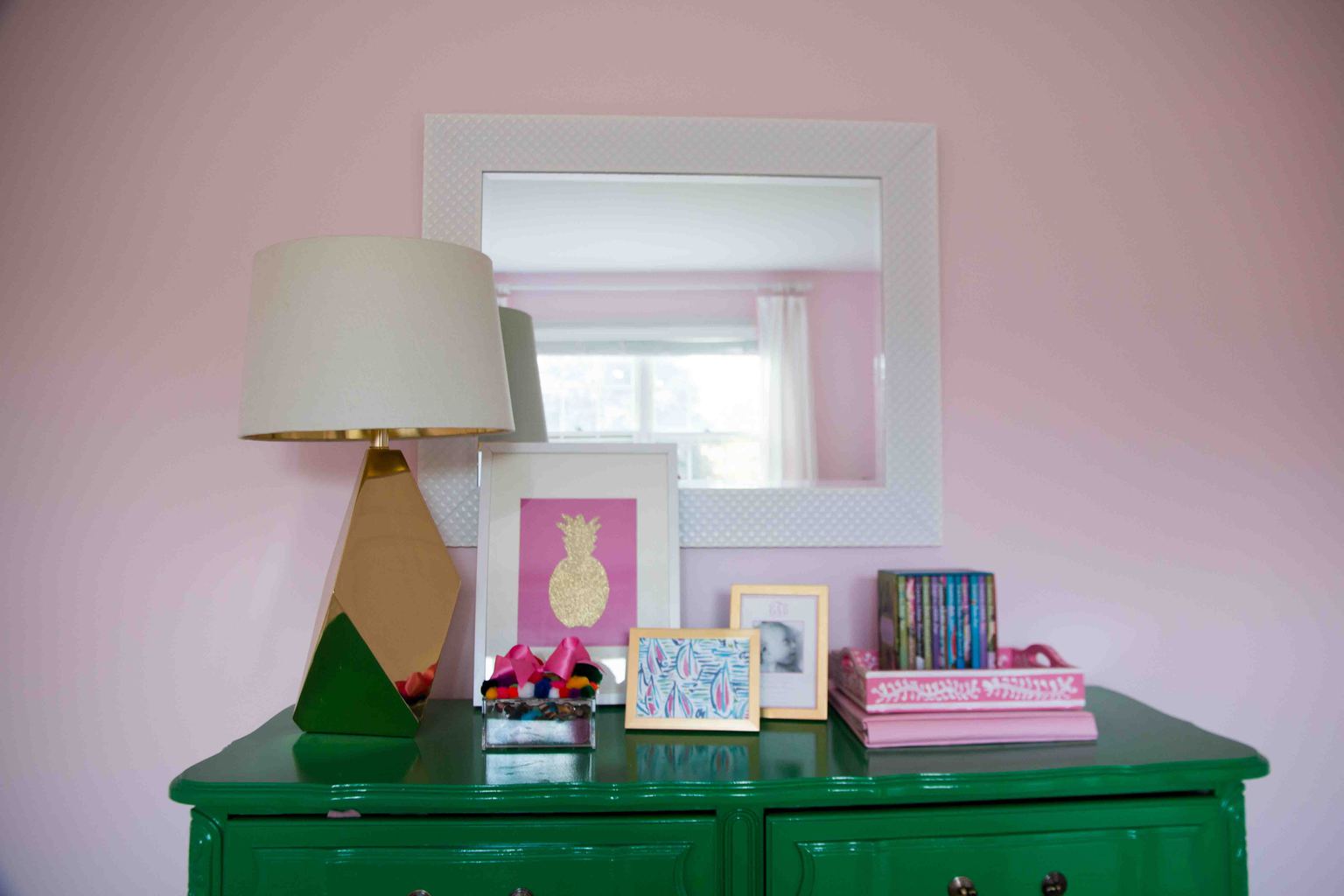 And if you still want some more pineapple in your life, this pineapple bangle is too cute!
LOVE THIS, PIN IT!