DIY Roman Shade: A step-by-step tutorial on how to make beautiful budget-friendly DIY Roman Shades. After making three different versions of faux roman shades and relaxed DIY Roman Shades, I've created the ultimate tutorial for making Roman Shades with detailed instructions on how to make your own!
DIY ROMAN SHADE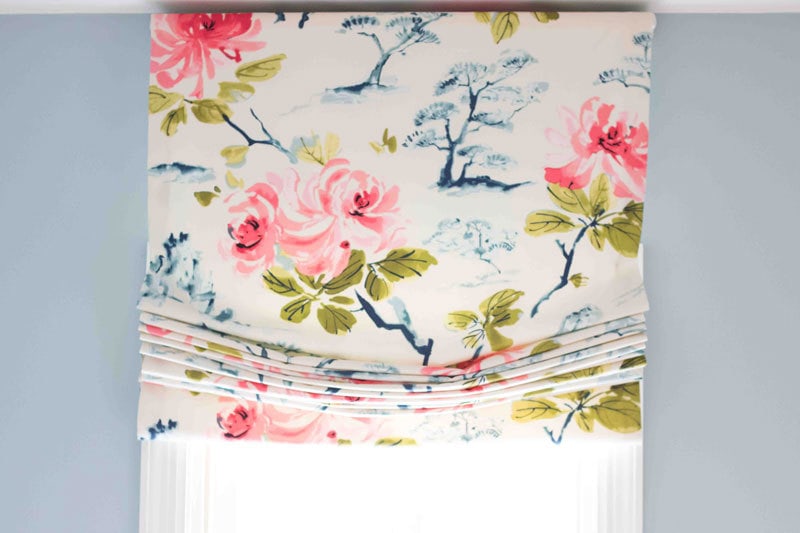 DIY Roman Shades are a fantastic way to decorate windows that lack the space for hanging curtains. In our house to date, we've made four Roman Shades in our endeavors with DIY Curtains. Making your own Roman Shades is a great way to save money because let's be honest–custom Roman Shades are EXPENSIVE! Just curtains for one window start at $200! Well, we've been able to make them using fabric and made each for less than $100–one in our kids' bathroom for as low as $18! Yep! I even made it out of a table cloth! So here are the detailed instructions with tons of pictures to make Roman Shades!
Update: This post was previously published but has been updated with new content and directions for your ease of use! Thank you to Tonic Living for partnering with me for this roman shade post. Working with amazing companies like Tonic Living make this blog possible! All opinions are mine alone.
*this post may contain affiliate links at no additional cost to you see my disclosure policy
SEE DIY ROMAN SHADES IN OUR HOUSE

(Our fixed DIY Roman Shade in our kids bathroom)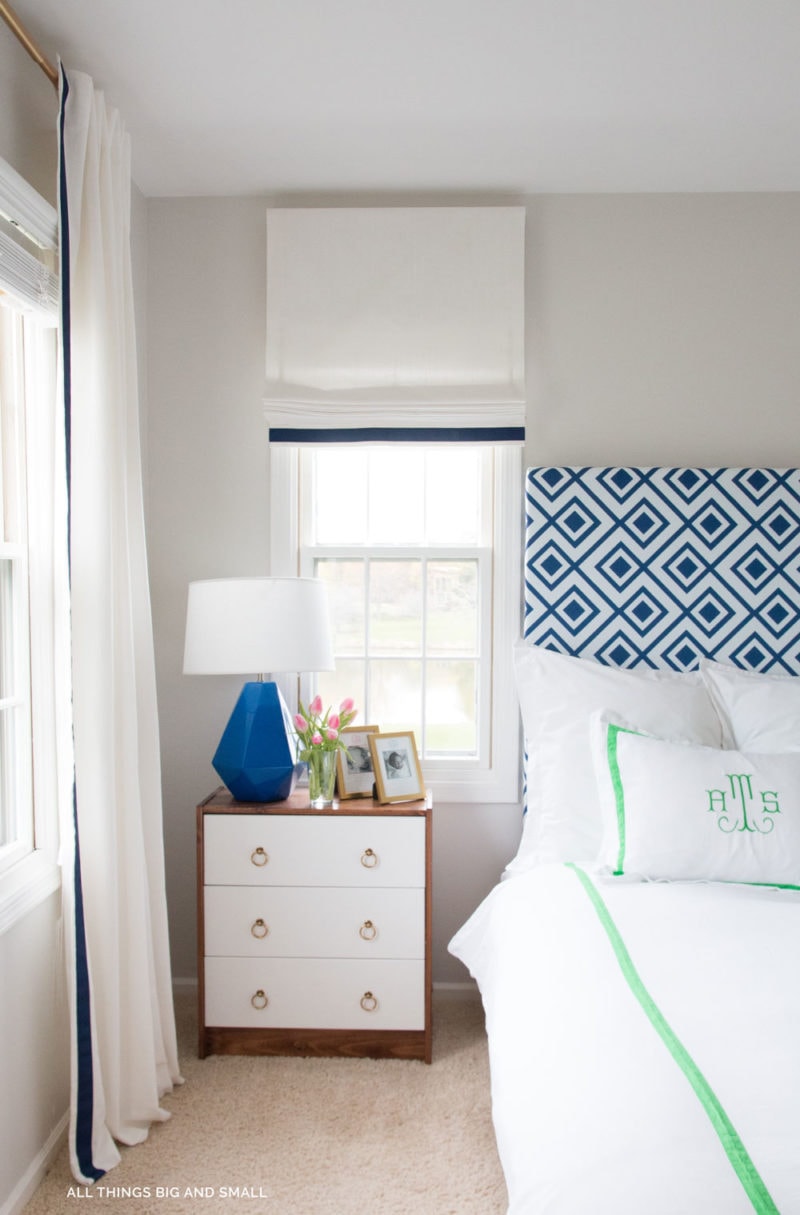 (DIY Roman Curtains using Ikea fabric in our master bedroom). To make this roman shade we used Ikea curtains (Ritva) with this grosgrain ribbon for budget-friendly roman shades.
HOW TO MAKE DIY ROMAN SHADES

MATERIALS FOR ROMAN SHADES:
*Affiliate links have been used at no additional charge to you. To read my full disclosure policy read here.
2-3 yards or more of fabric

We chose Tonic Living's Eastern Charm which is exquisite! We ended up cutting the fabric in half width-wise and seaming it together so we would have a longer shade. I wouldn't necessarily recommend you do it that way, but it worked. In the future, I would recommend purchasing 3 yards of fabric to be safe.

Drapery Rings
Needle and Thread
Sewing Machine
Board for Mounting the top of the shade- a piece of wood
Staple Gun
Wooden stick or dowel for the bottom pleat


DIRECTIONS FOR MAKING DIY ROMAN SHADES:
1.) Gather all the materials. I have found that using a quality fabric like Eastern Charm really does help. The fabric drapes very well and the quality is evident in the beautiful colors as well!
2.) Measure your window. You are going to want to sew the drape to be the exact width of the window; however, you are going to have to make it wider to allow for seams and for attaching to the liner. A general rule of thumb is 2″ per side extra. Then remember to iron!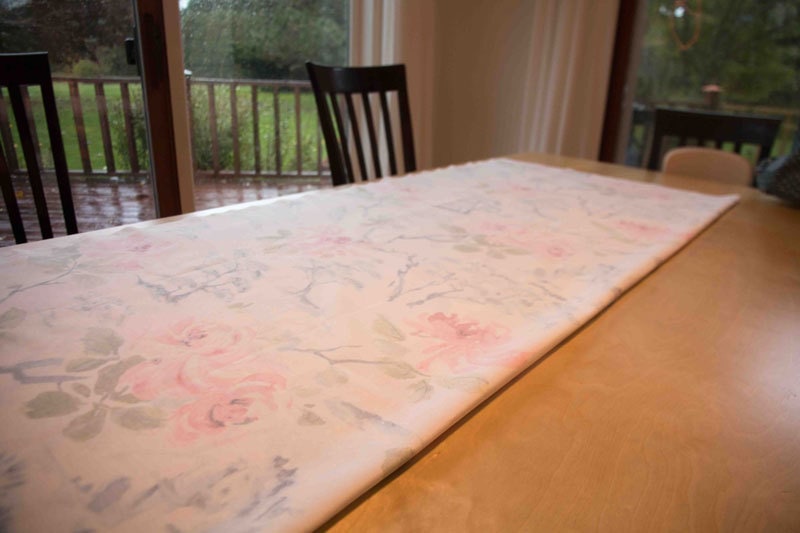 3.) Prepare your fabric: First iron it, and then measure and cut. If necessary, seam together the two sides like we did, so it is end-on-end making sure to line up the pattern.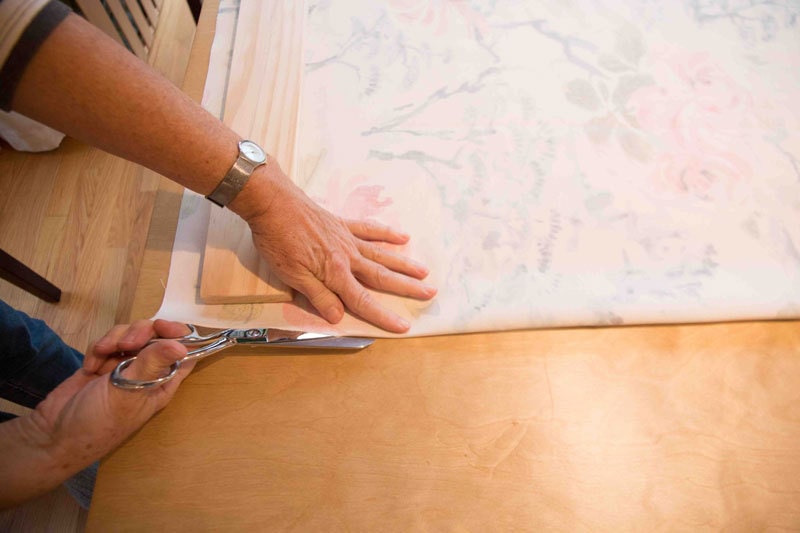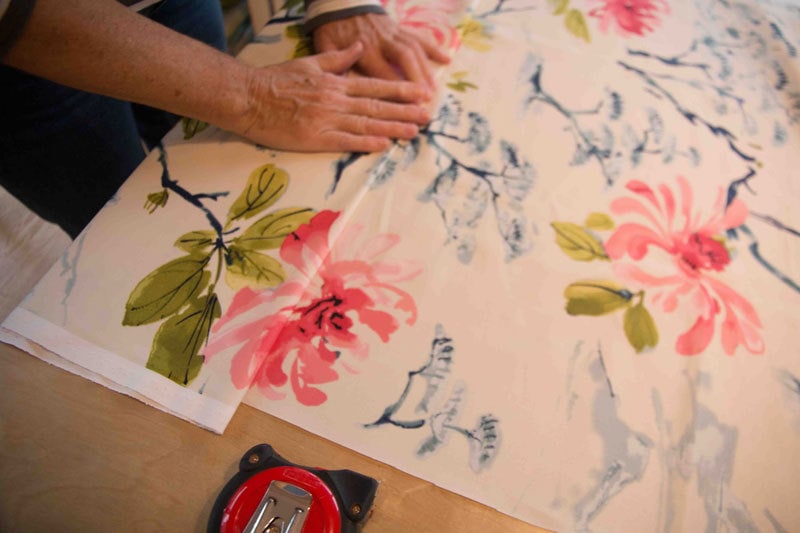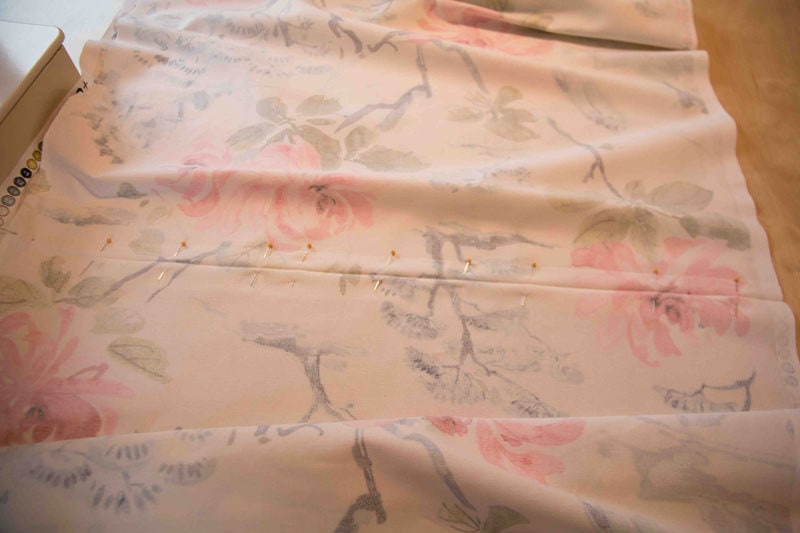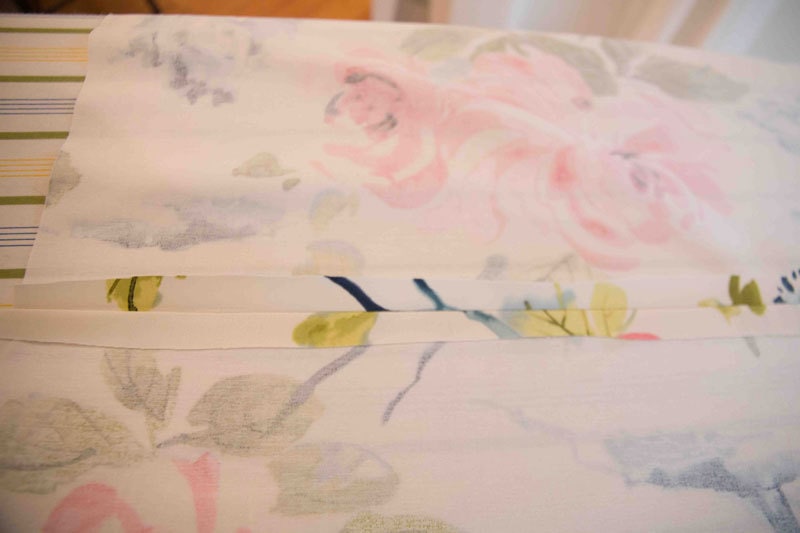 4.) Next, sew together the liner and the fabric (and do the same procedure as above if you need to make the liner longer cutting the fabric in half width-wise and then seaming it together.)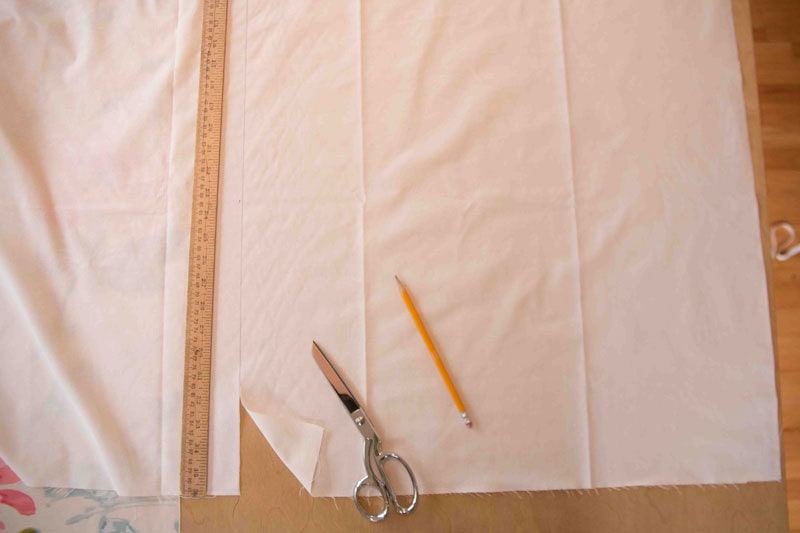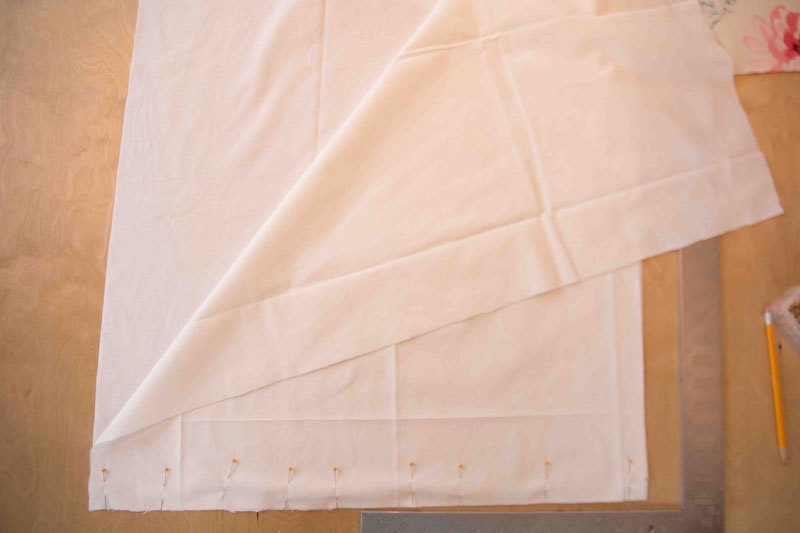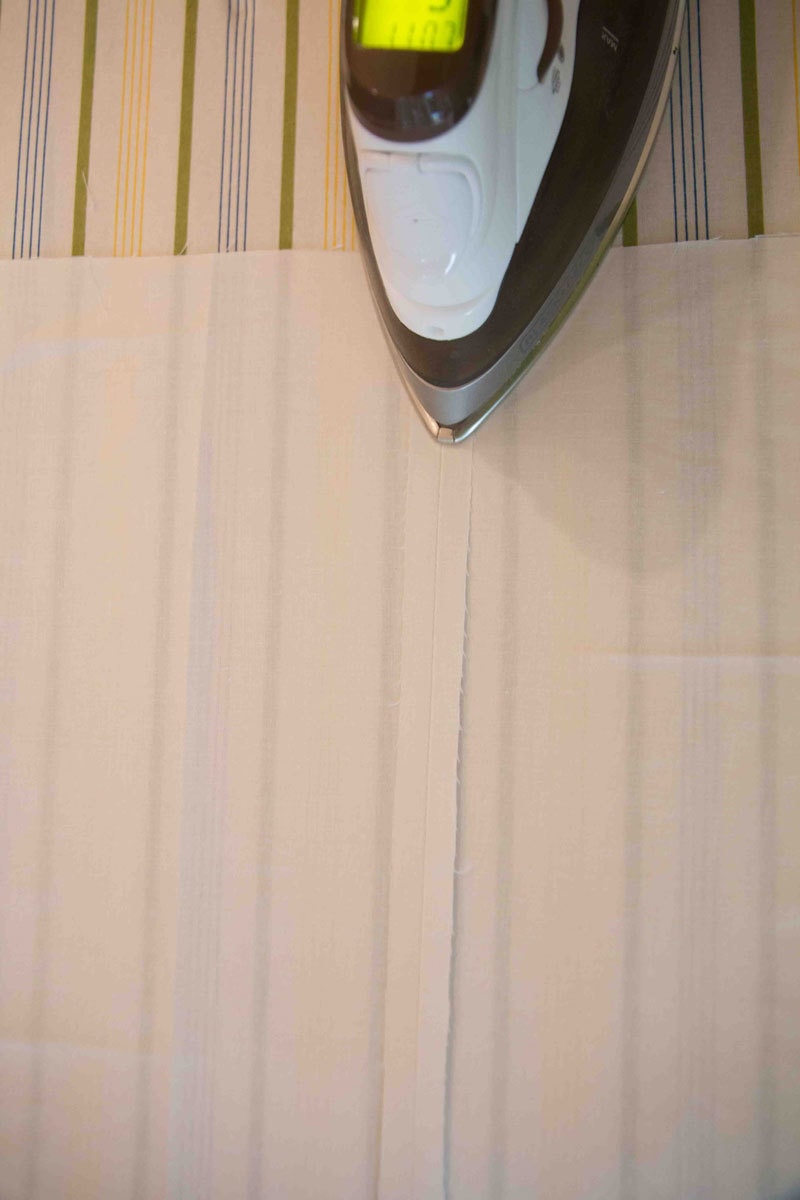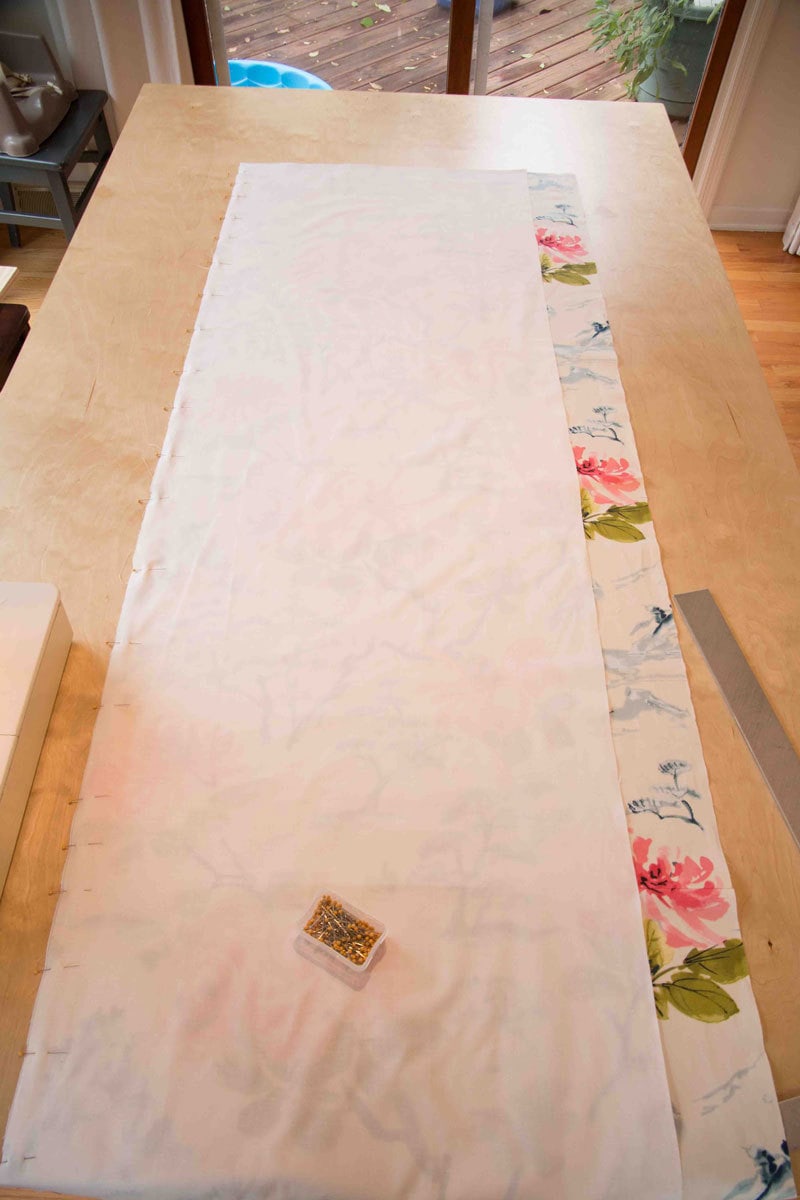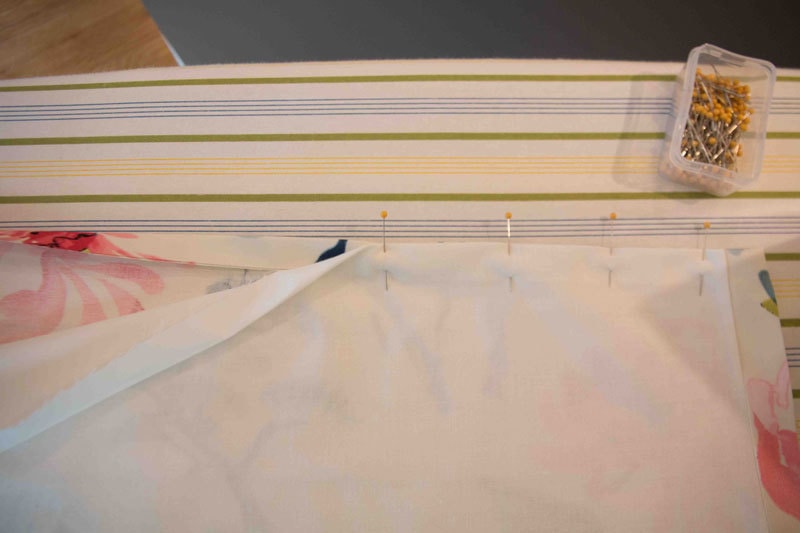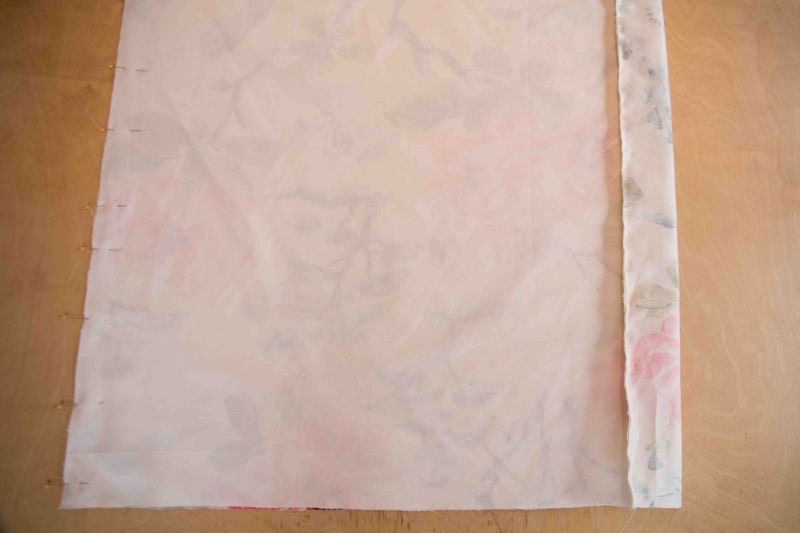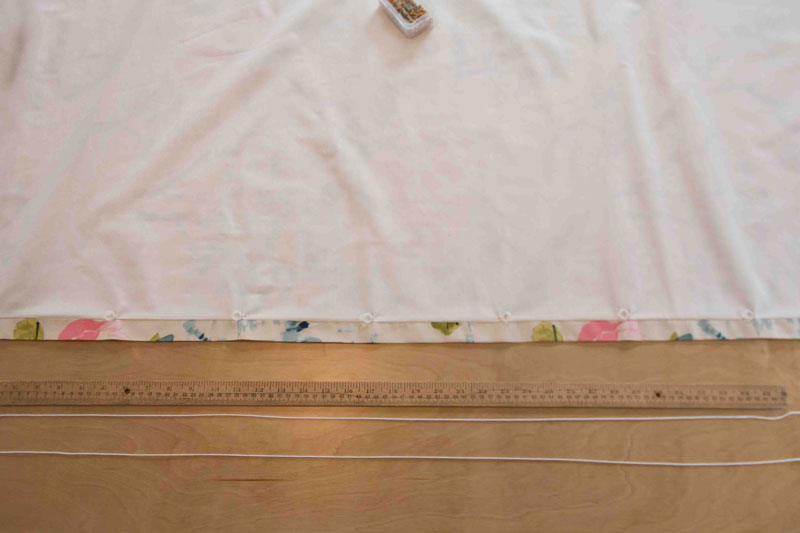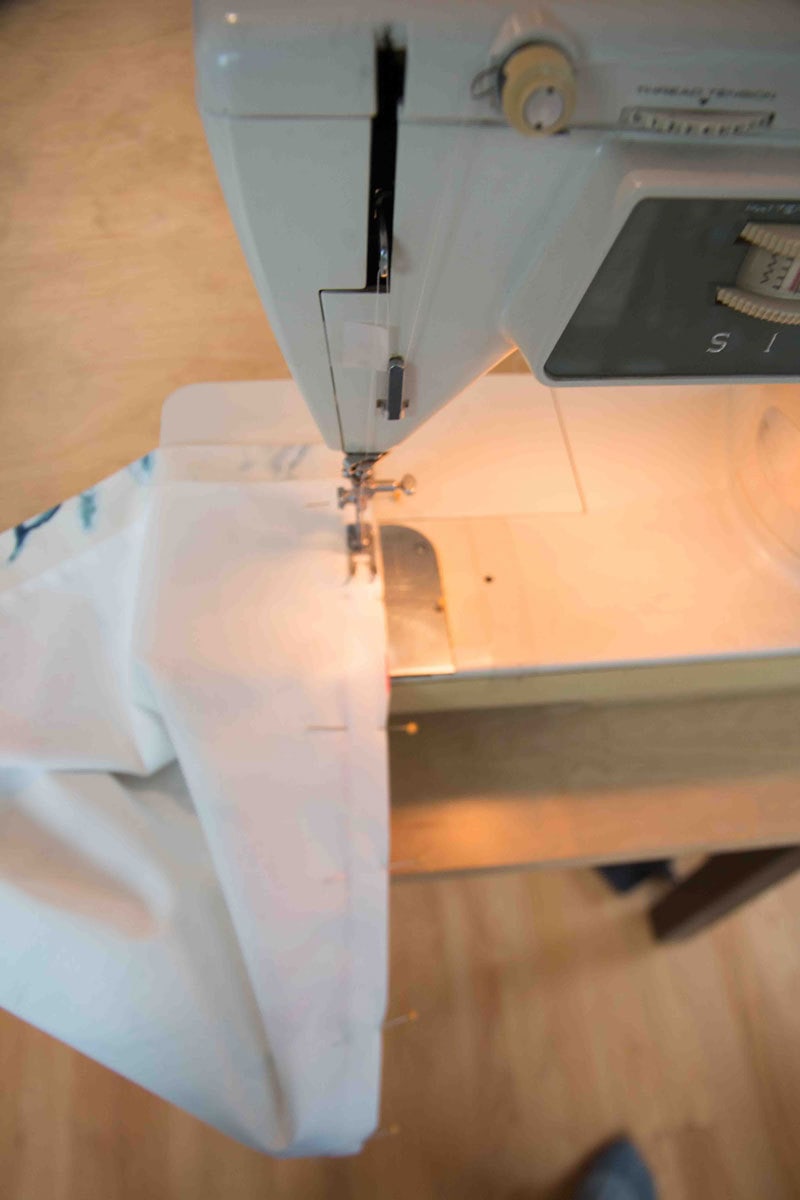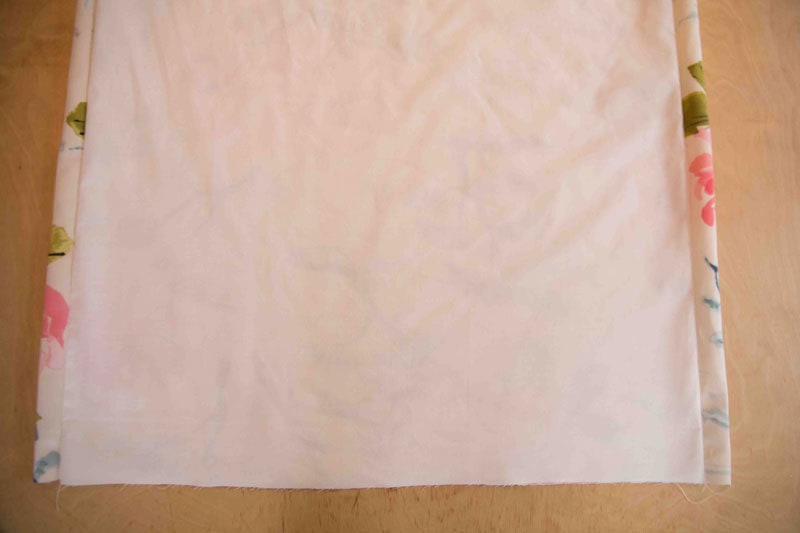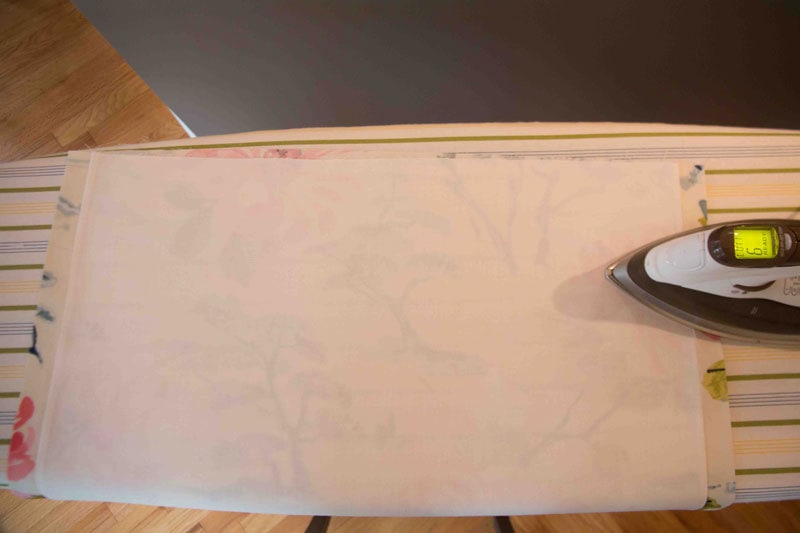 5.) Sew the bottom seam of the DIY Roman Shade and the top.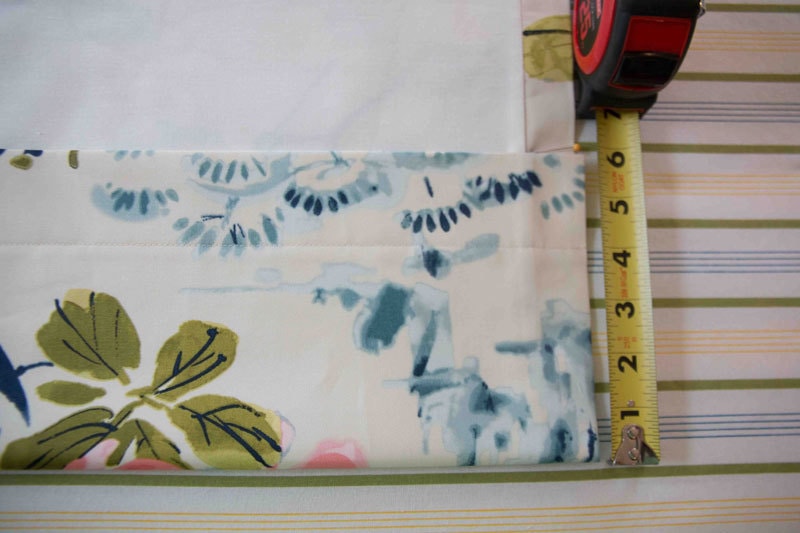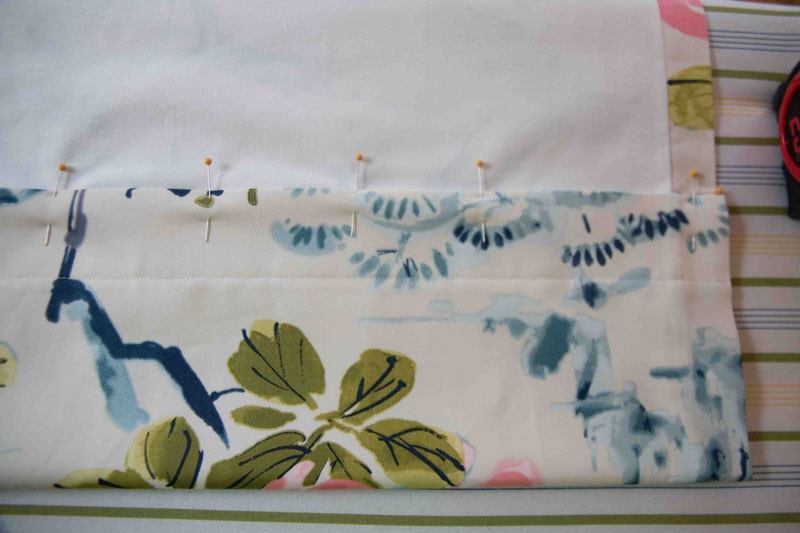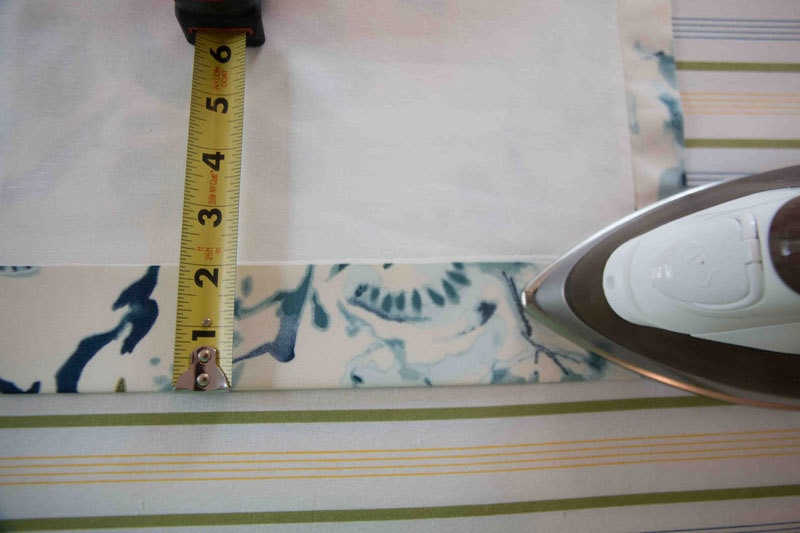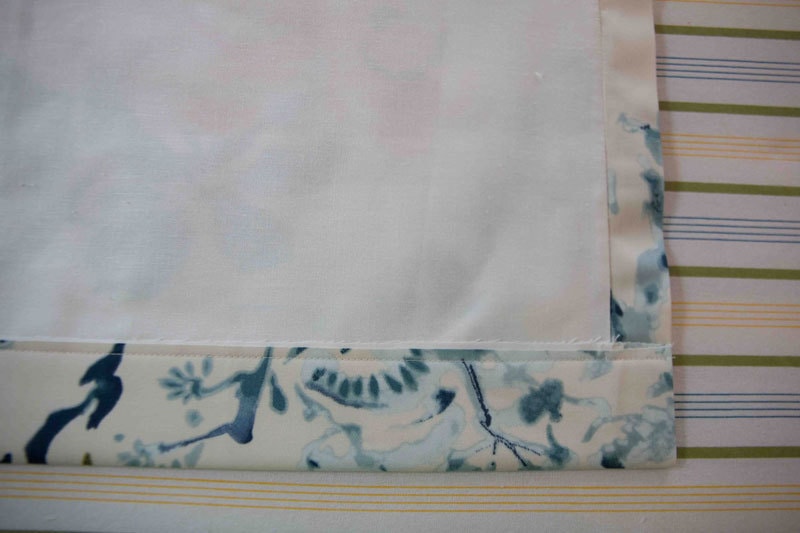 6.) Next, sew the upholstery hooks to the inside of the DIY Roman Shade spacing them evenly every few inches.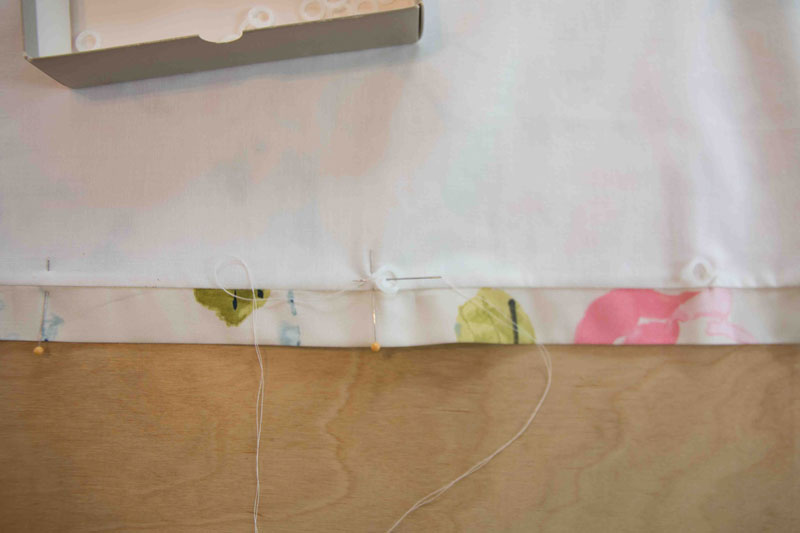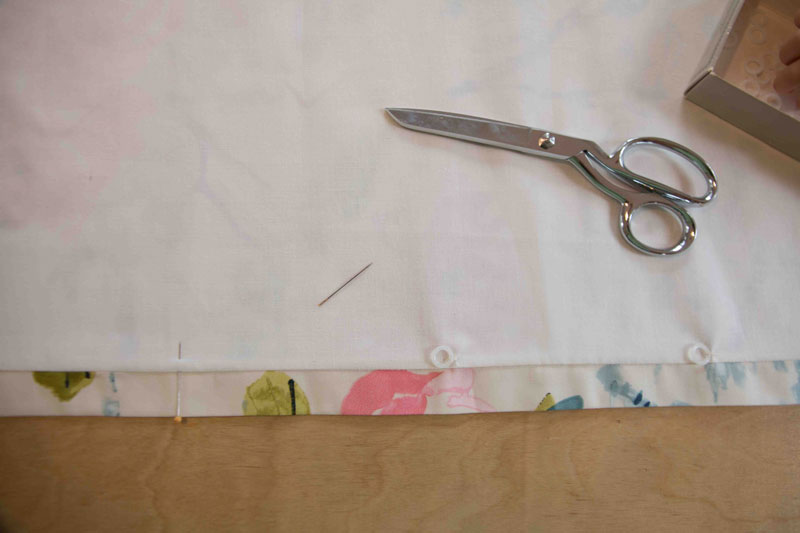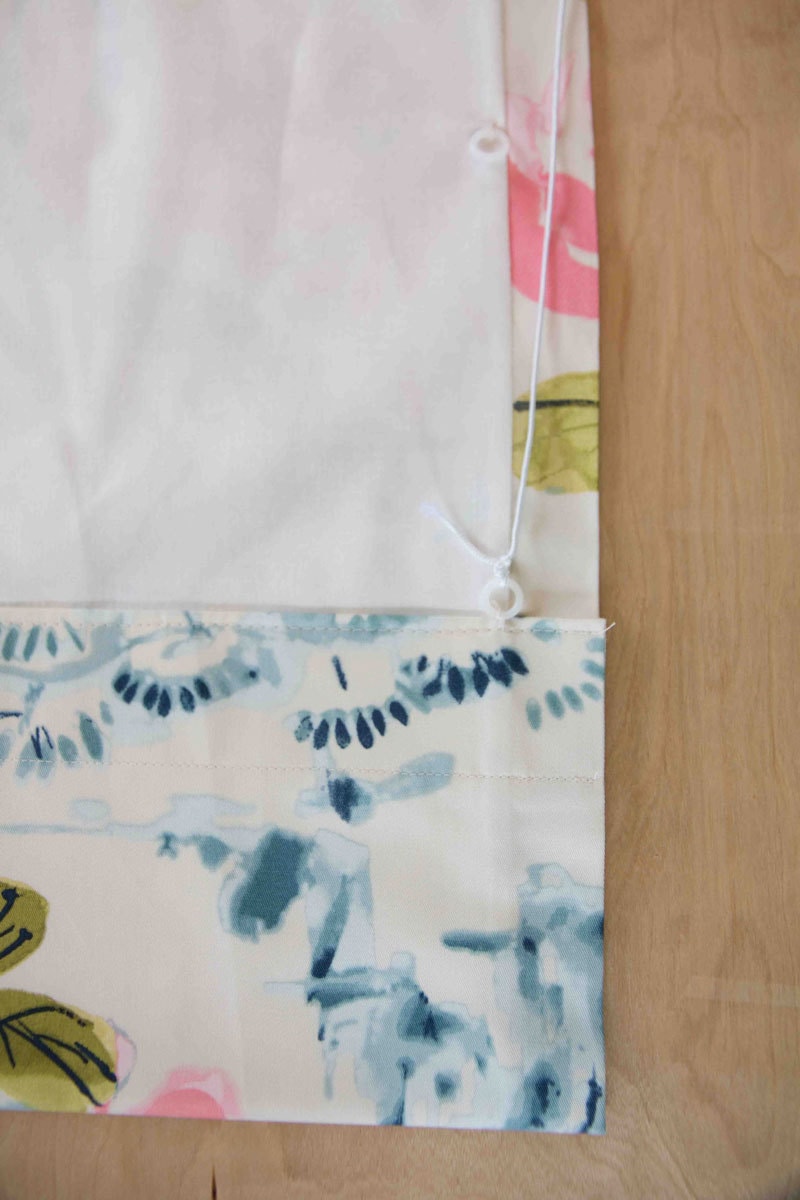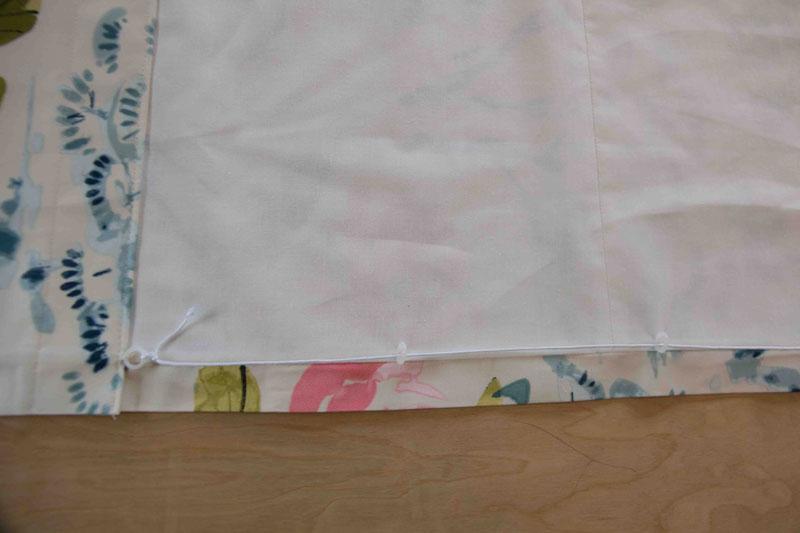 7.) Now, prepare the board for hanging. Wrap the plain wood board in liner so it has a nicer appearance as well as a softer edge. Use a staple gun to attach the liner first, and then the shade.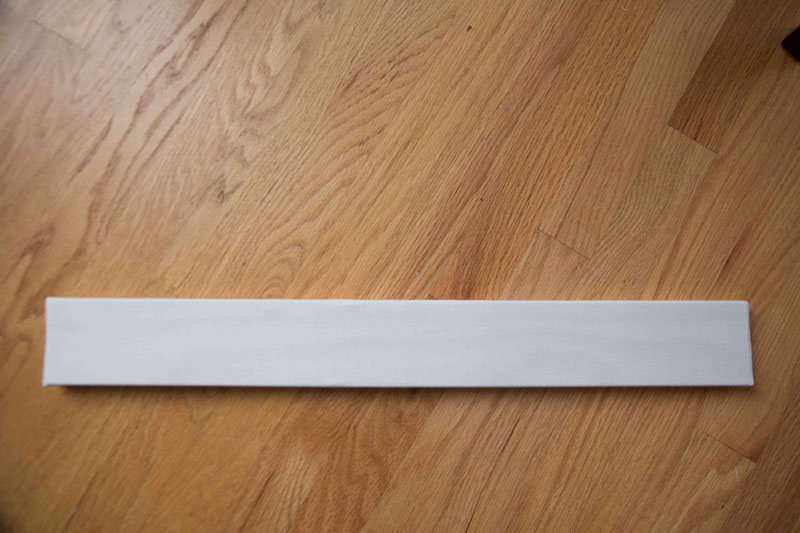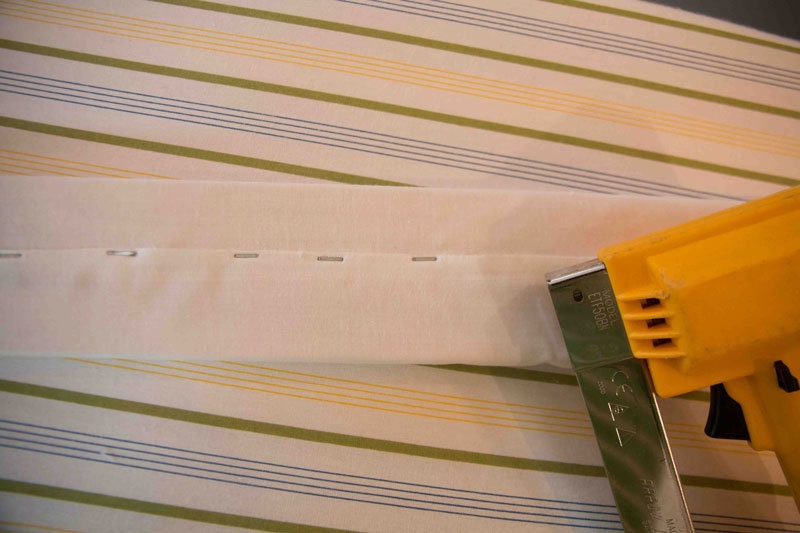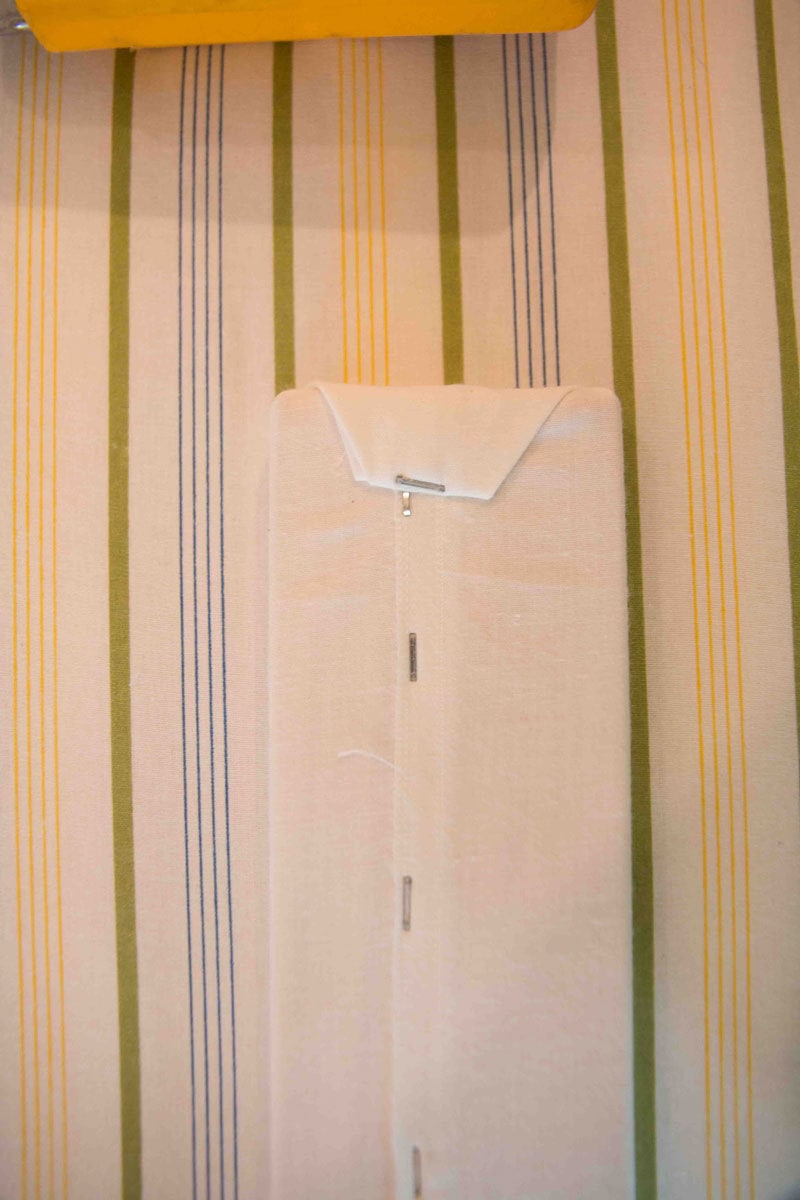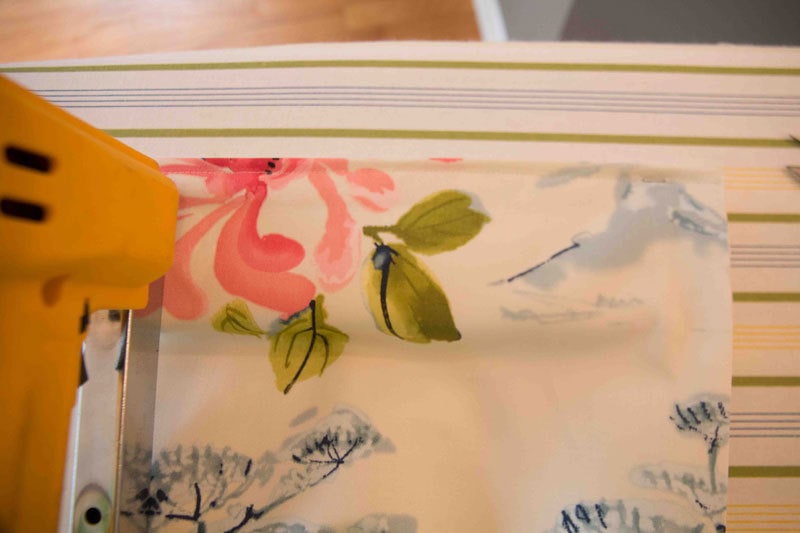 8.) Attach the upholstery rings to the top of the board, weaving through the thread so it goes through all of the hooks and attaches to the top ring.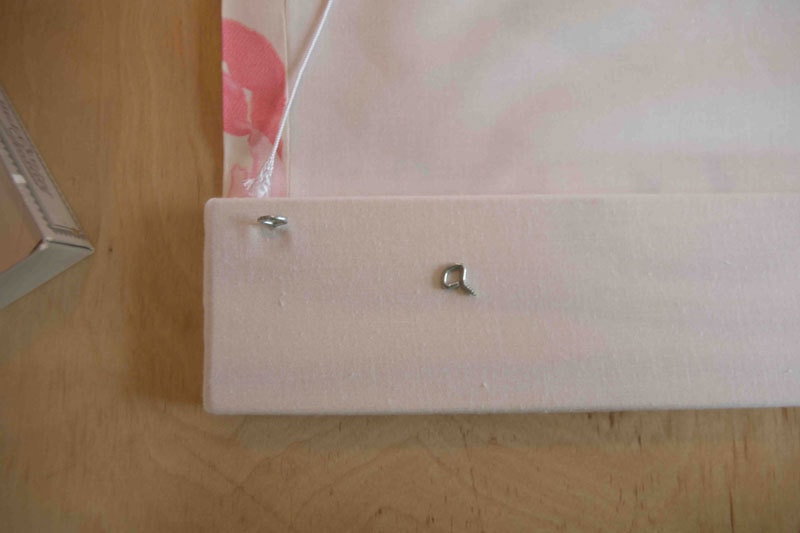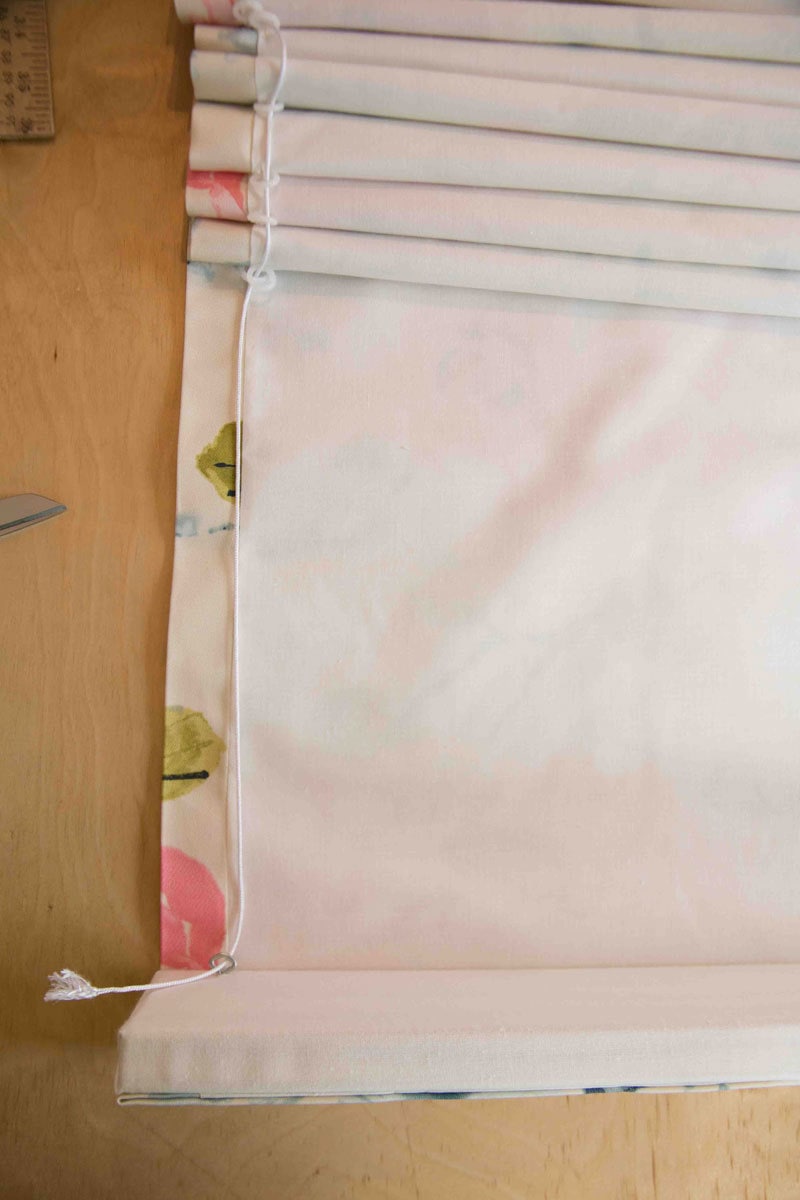 9.) To keep the bottom pleat straight, insert the small piece of wood.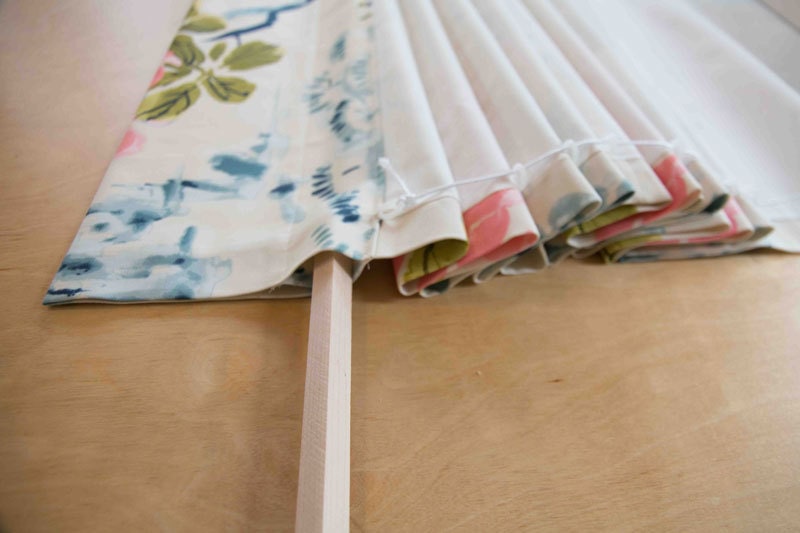 VOILA! You have made a DIY Roman Shade that looks amazing!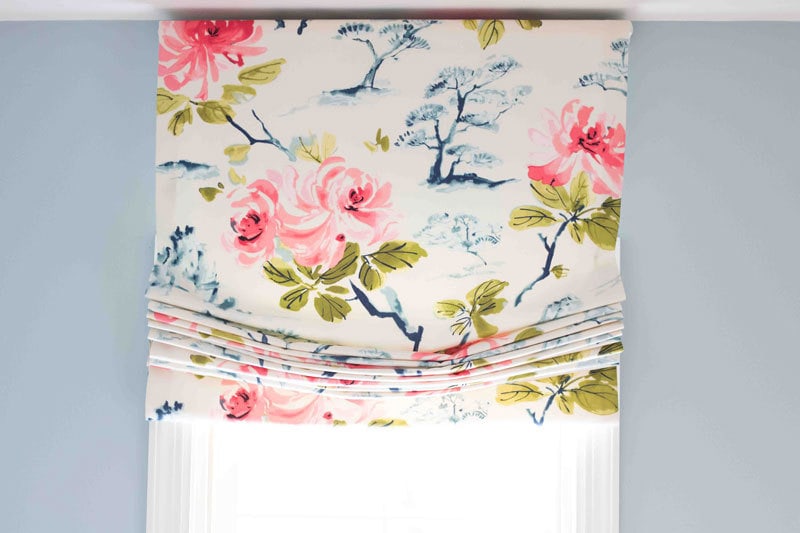 PIN THIS MAKEOVER SO YOU REMEMBER IT!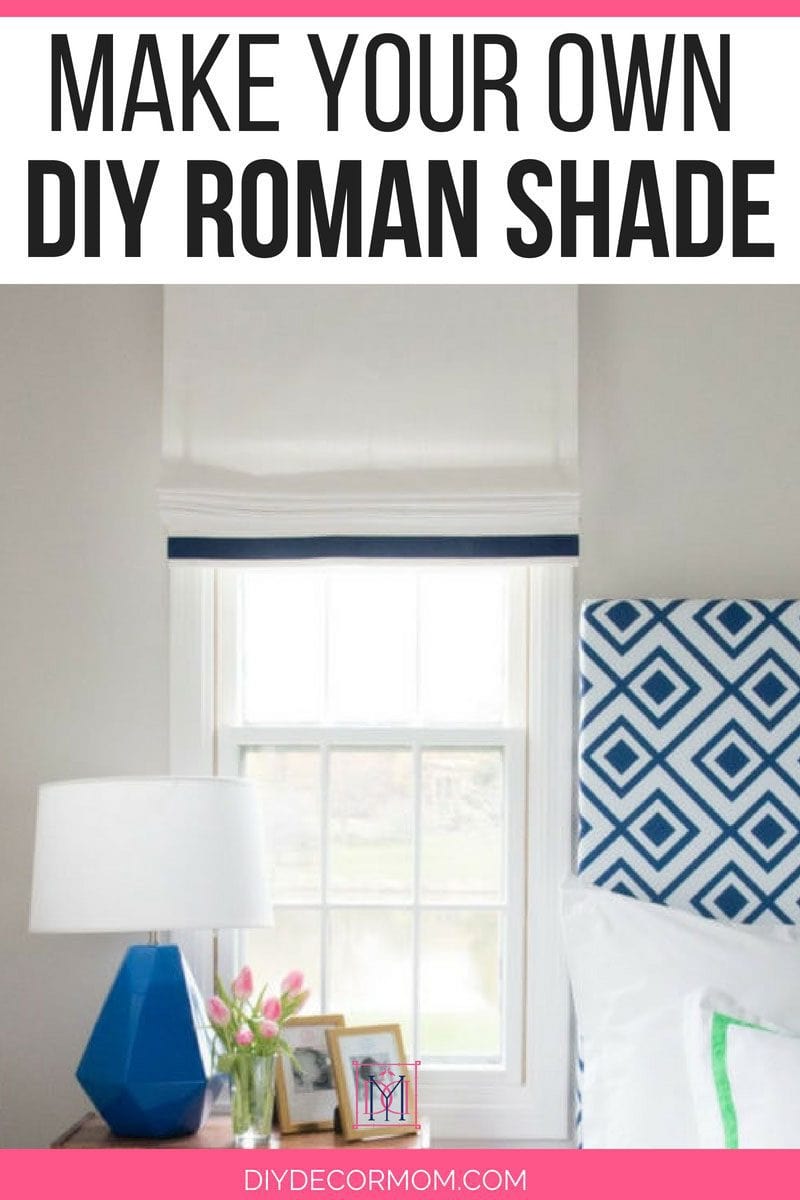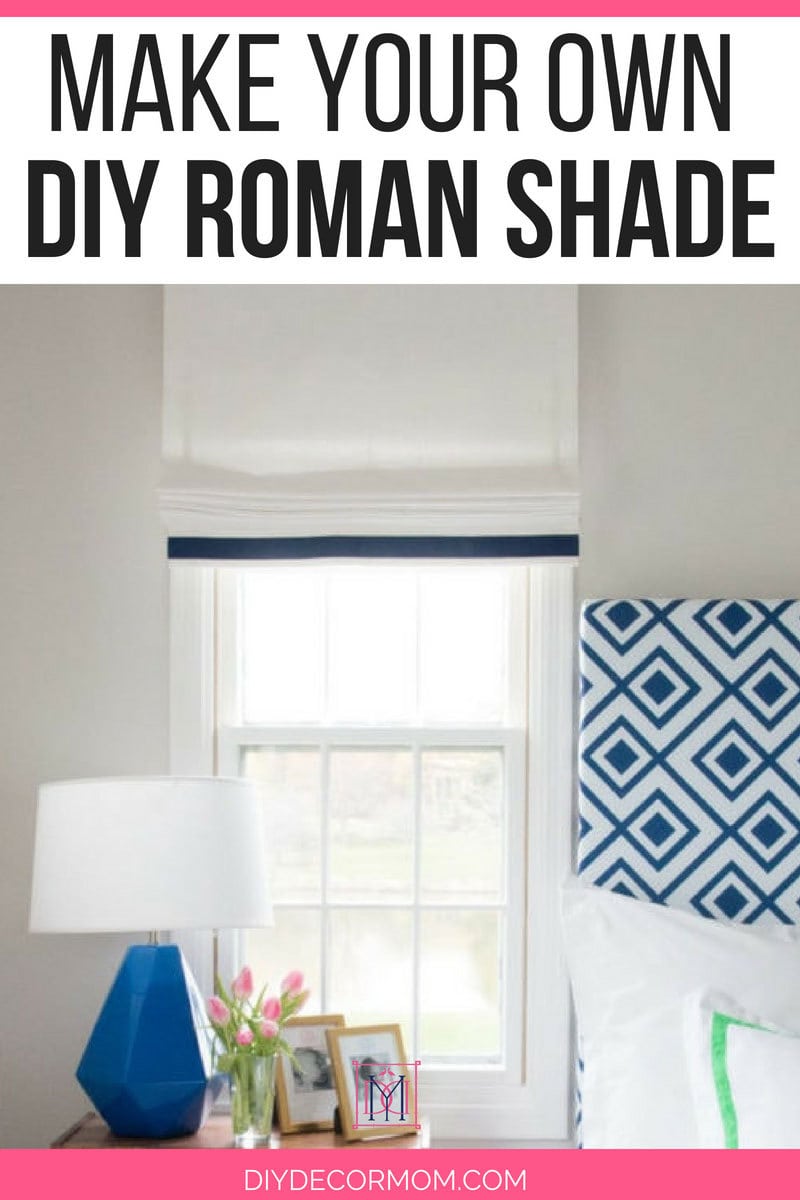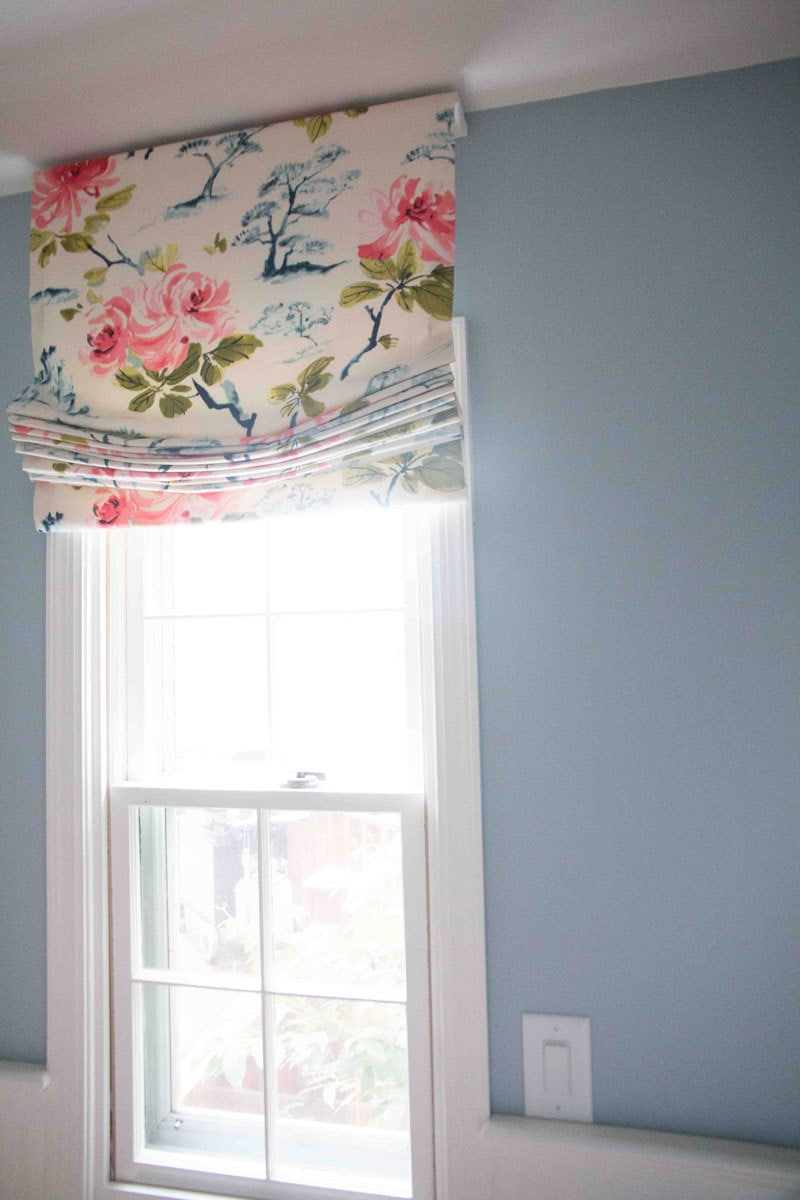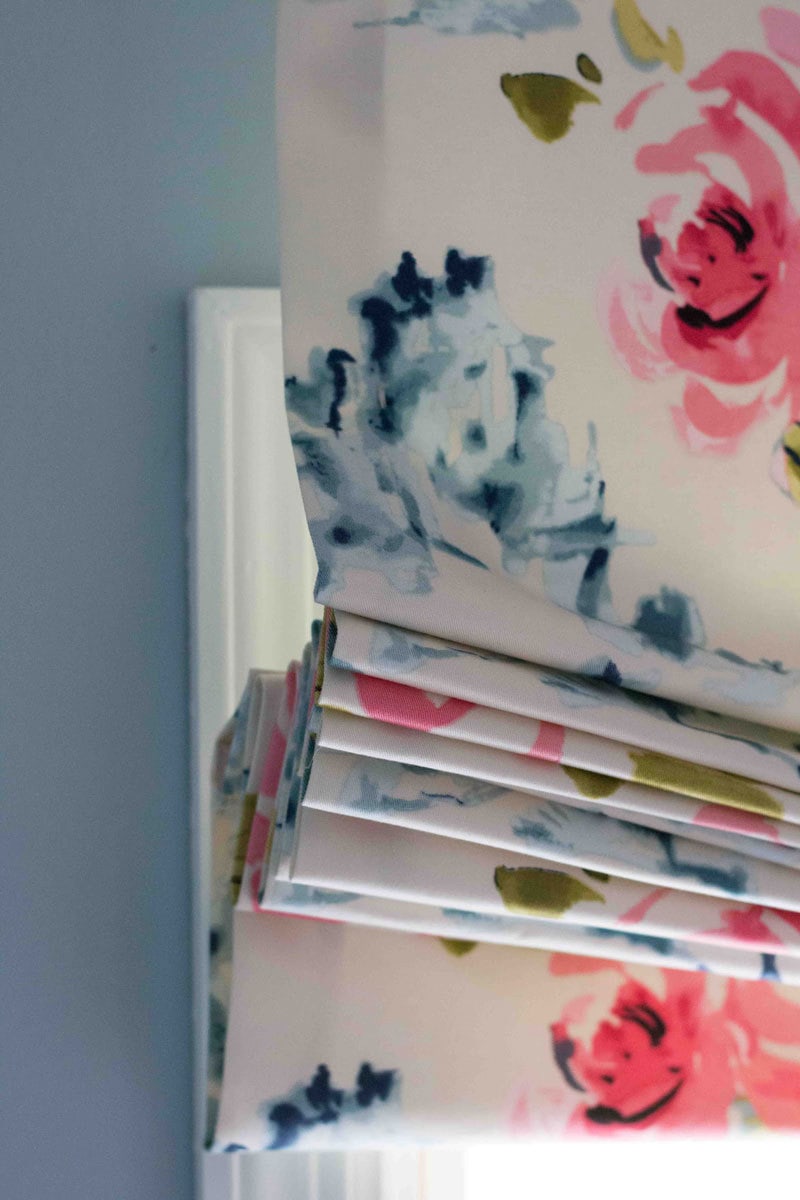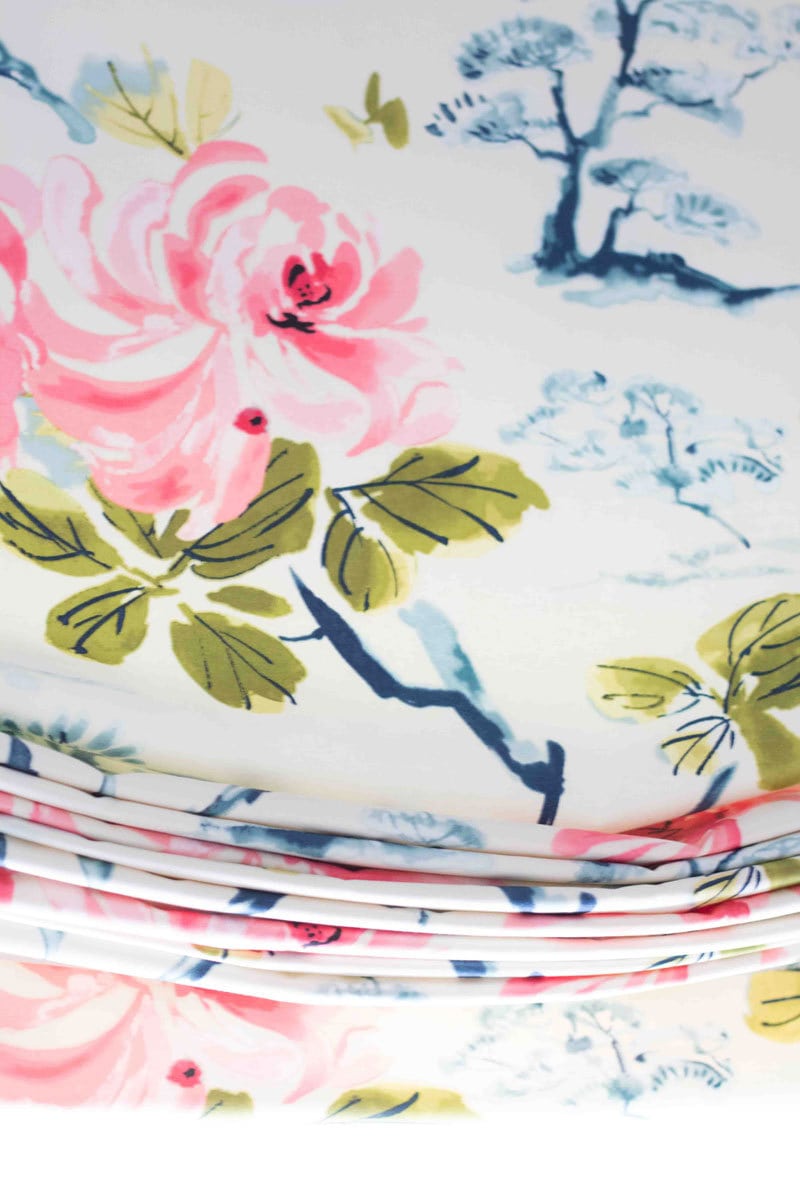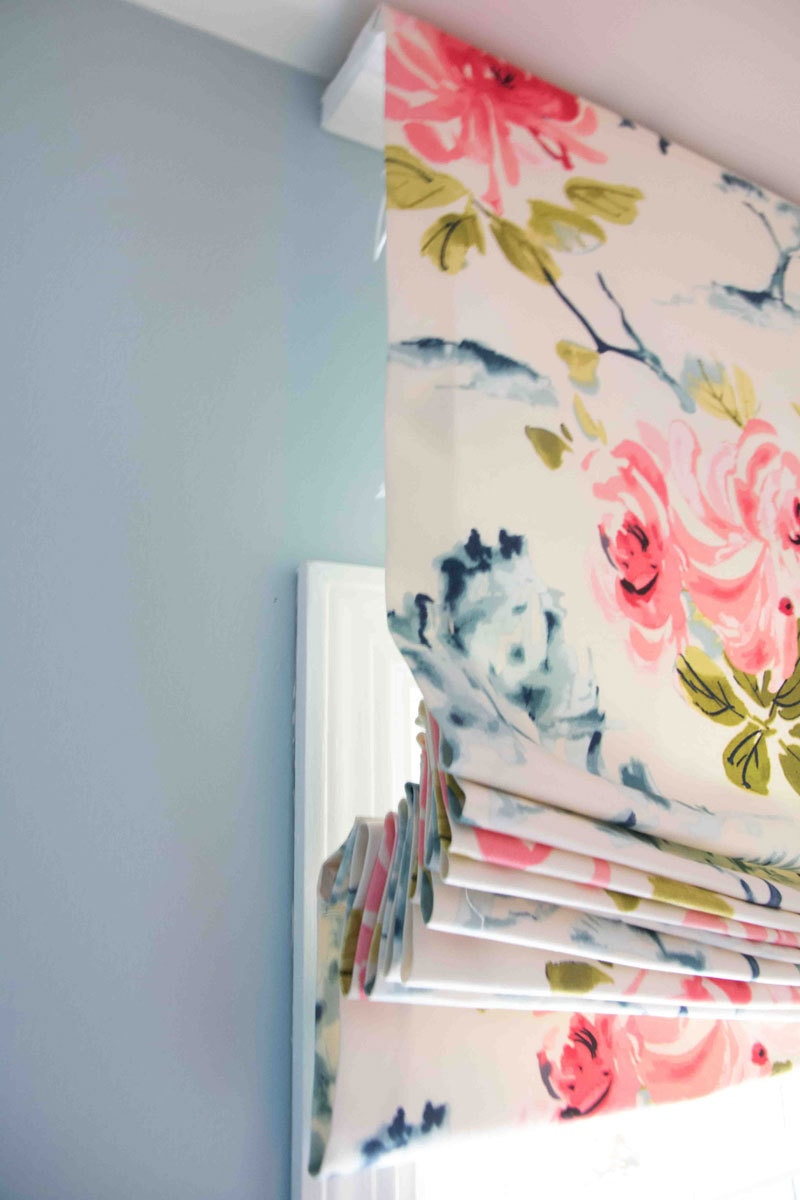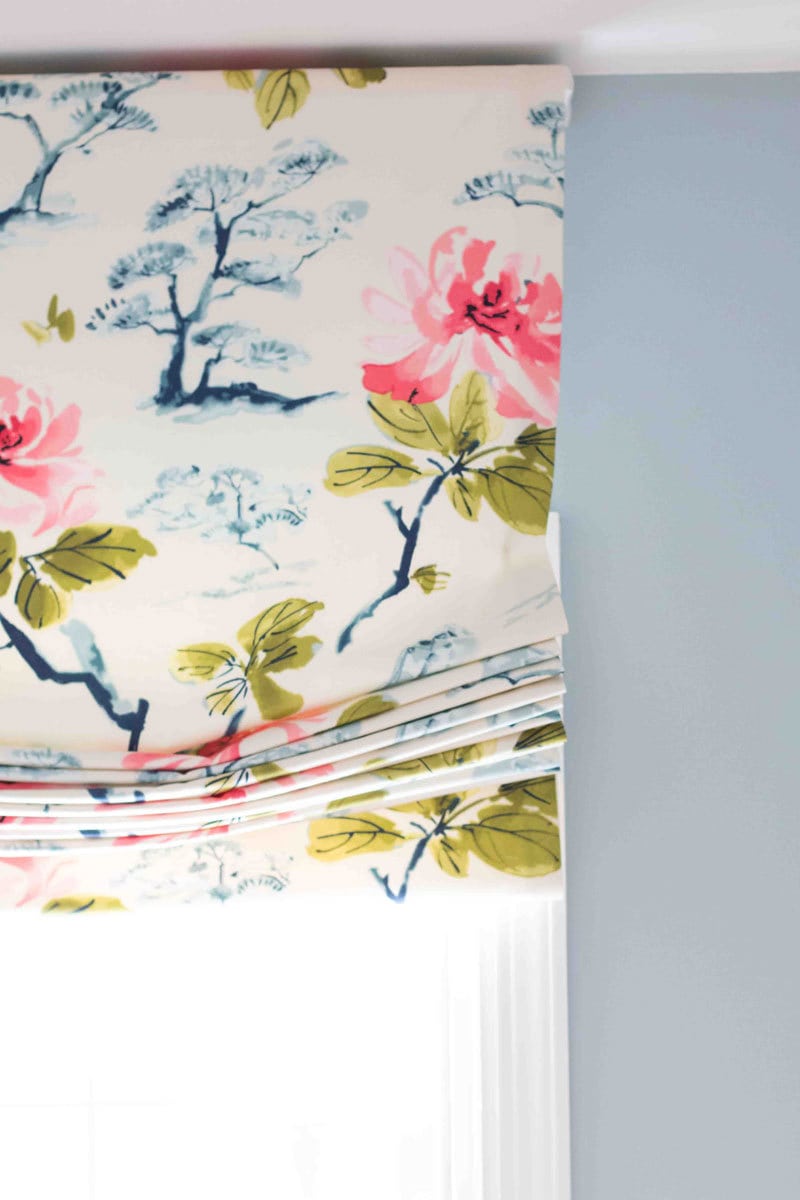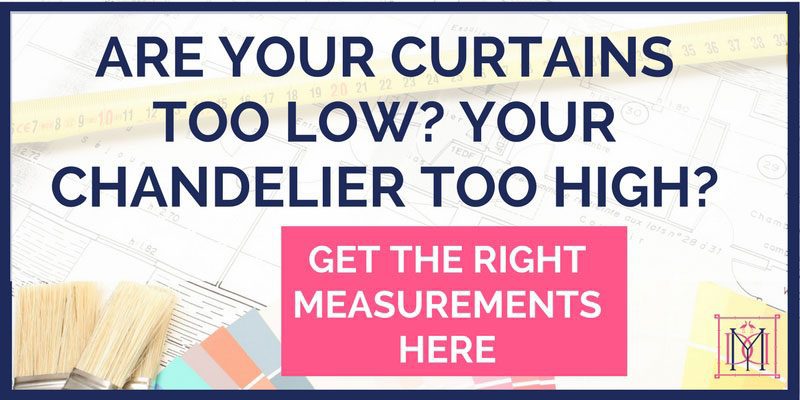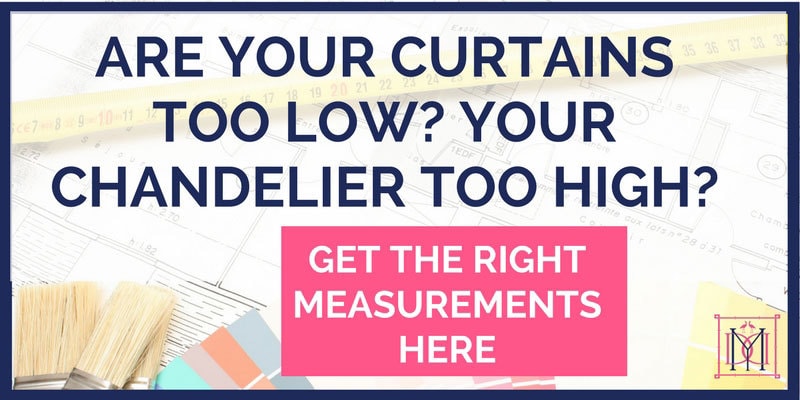 I couldn't tell you enough how amazing it was working with Tonic Living! The customer service is amazing and the quality of fabrics is unbelievable! And even if I wasn't partnering with them for this project, I would have used them, and plan to use more of their amazing fabrics in the future!
IF YOU LIKE THIS PLEASE PIN IT! EVERY PIN COUNTS 😉

To see my progress through this One Room Challenge make sure to visit these posts and see how we made it look go from this from this:


Blue and White Bathroom: Unbelievable Budget Friendly Bathroom Makeover
IF YOU LIKED THIS, YOU'LL LOVE…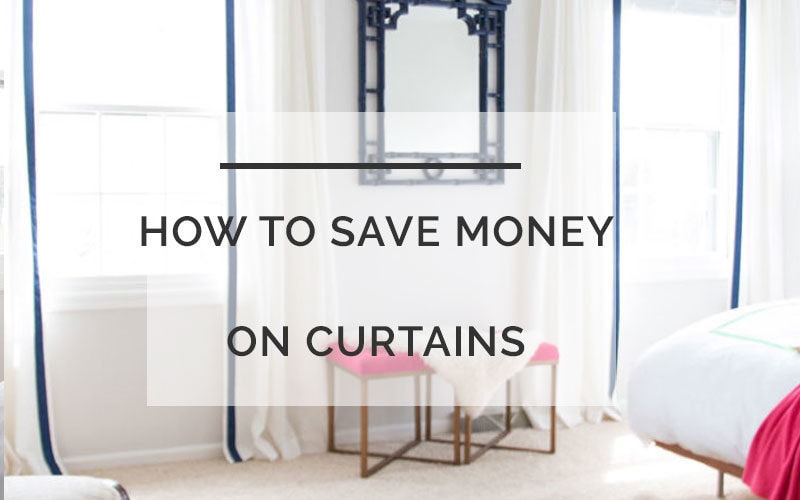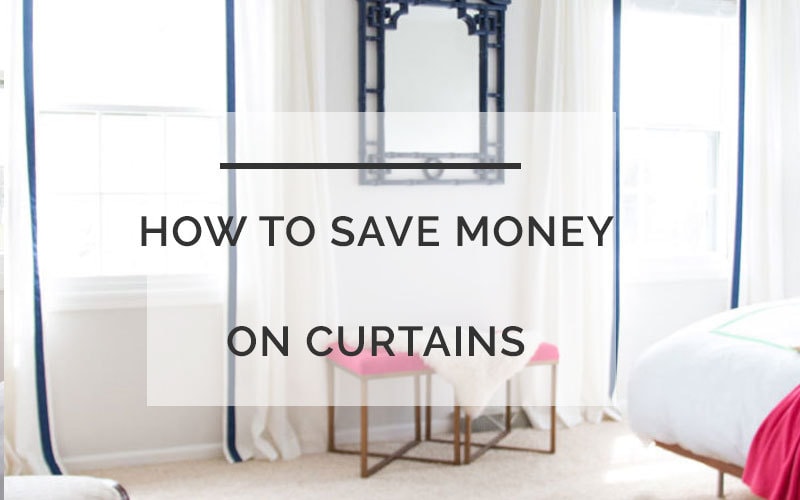 See all our curtain projects here: DIY CURTAINS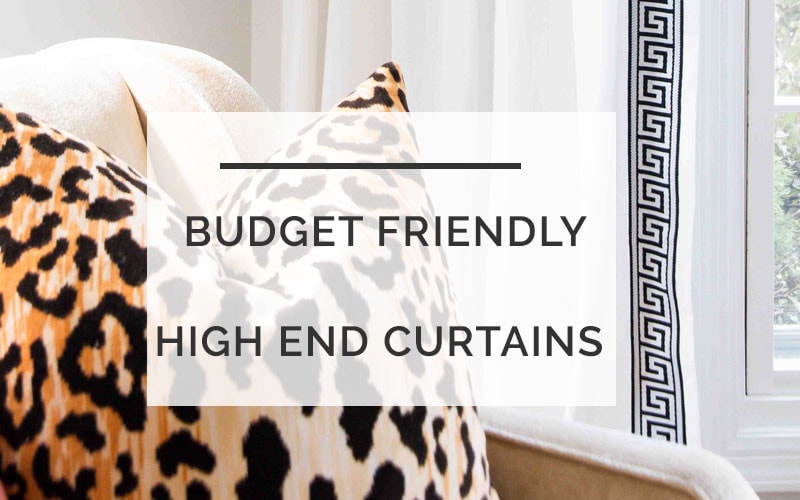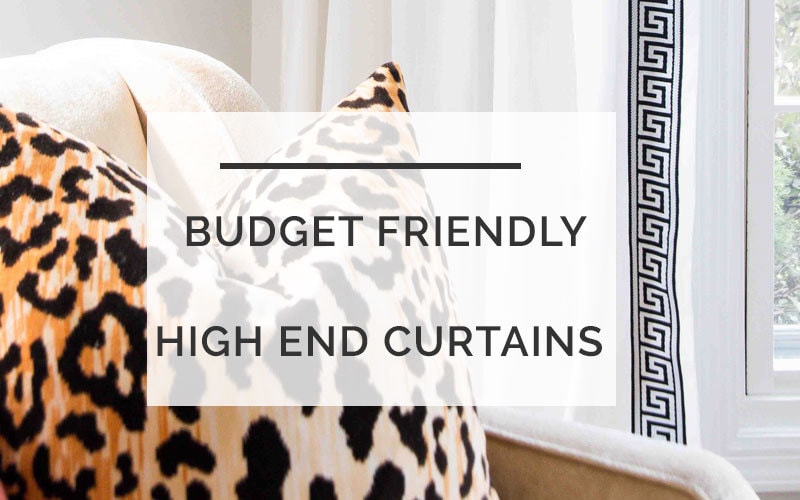 SHOP ROMAN CURTAINS HERE