Gifts for Kids Who Have Everything: Stumped as to what to get a kid who has everything? These gift ideas for kids who have everything are both meaningful and unique and will put a smile on everyone's face!
GIFTS FOR KIDS WHO HAVE EVERYTHING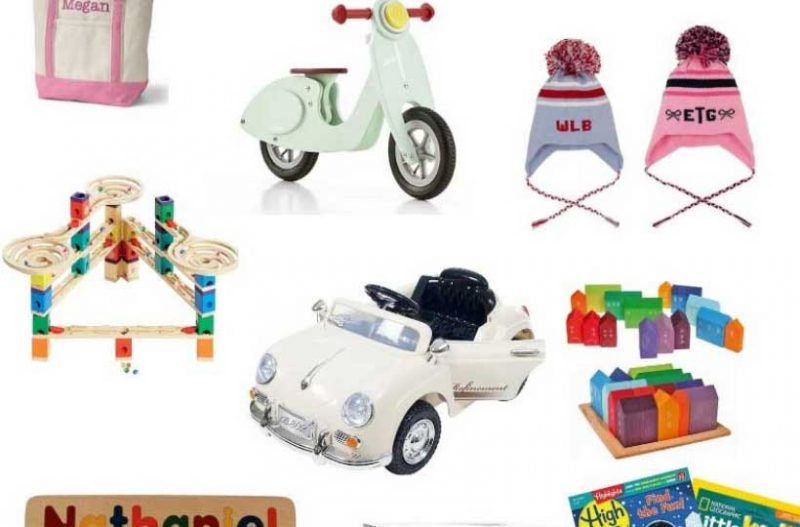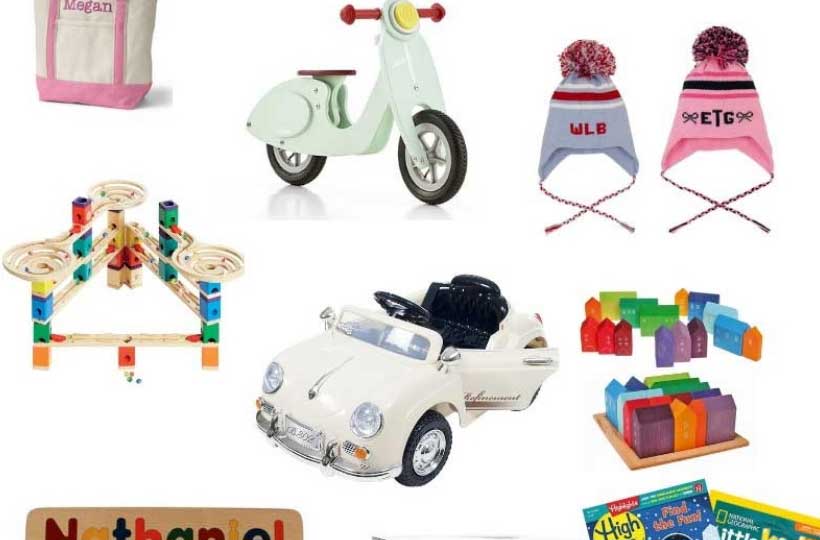 It's the dreaded problem. What in the world do you buy a kid who has everything? You want to buy them something special but don't want to give them just another present that will be left unplayed with in their playroom. Plus, how do you even know what the kid likes? Or what they have already?
Well, this post will give you tons of ideas for unique and meaningful gifts for kids who have everything including experiential gifts, heirloom gifts, and creative gifts that no kid already has!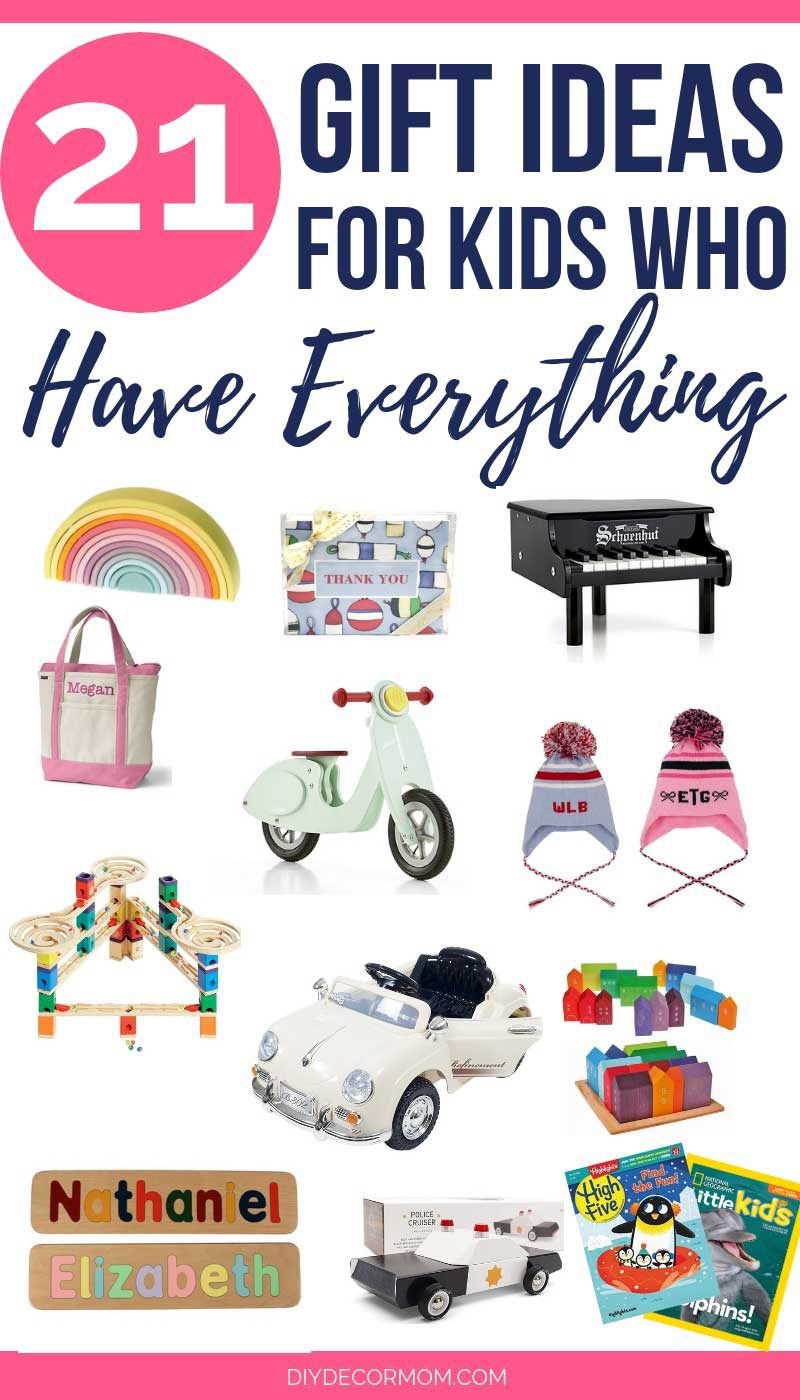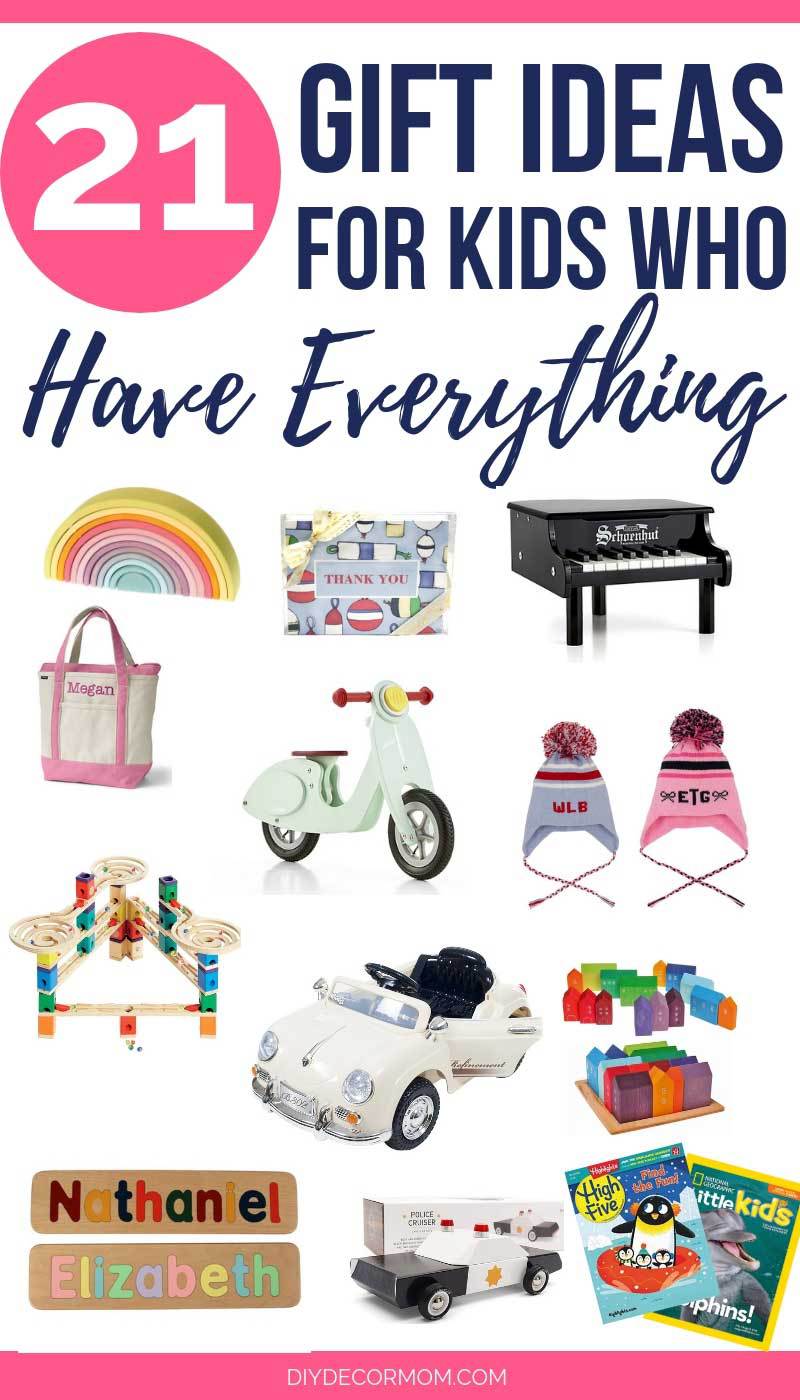 *This post contains affiliate links at no cost to you see my disclosure policy here.
EXPERIENTIAL GIFTS
1.) GIFT A MEMBERSHIP
One of our favorite gifts to give is an experiential gift! Buy the family a membership to their local zoo, children's museum, or aquarium. Most memberships for families run between $55-120, so it is a lovely gift that everyone will appreciate!
2.) GO TO A SHOW
See what plays are showing in their town, take them to a children's matinee, or even a special occasion show around the holidays like The Nutcracker! We took my eldest daughter to The Nutcracker last year, and she still talks about it a year later! Those are core memories that will be valued forever!
3.) MAKE A DATE CERTIFICATE
Kids crave individual time one-on-one. Gift the child a one-on-one date to spend with you for an afternoon or a morning. It could be as simple as taking the child out to a local diner (my daughter and son's favorite thing to do with their aunt!) They will treasure the individual attention and getting to go somewhere special with you 🙂
4.) PLAY TOGETHER
Gift the experience of lots of little fun activities. You can give them a jar full of fun activities you can do together with ideas for each time, like "make a fort, jump in a leaf pile, play with playdough" all these small activities that will bring you closer together, and bundled together make a fantastic gift!
5.) SLEEPOVER TIME!
Have a sleepover! With these darling personalized sleeping bags!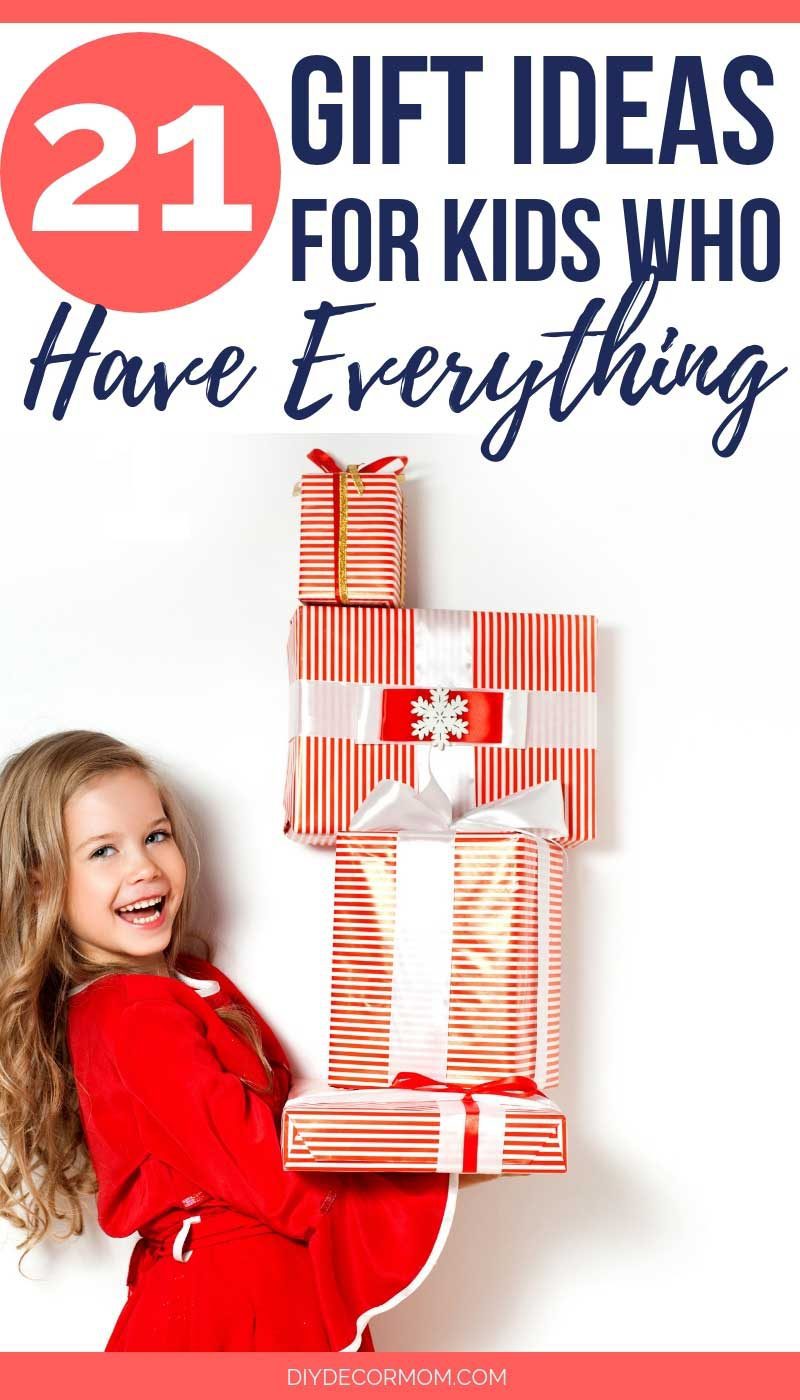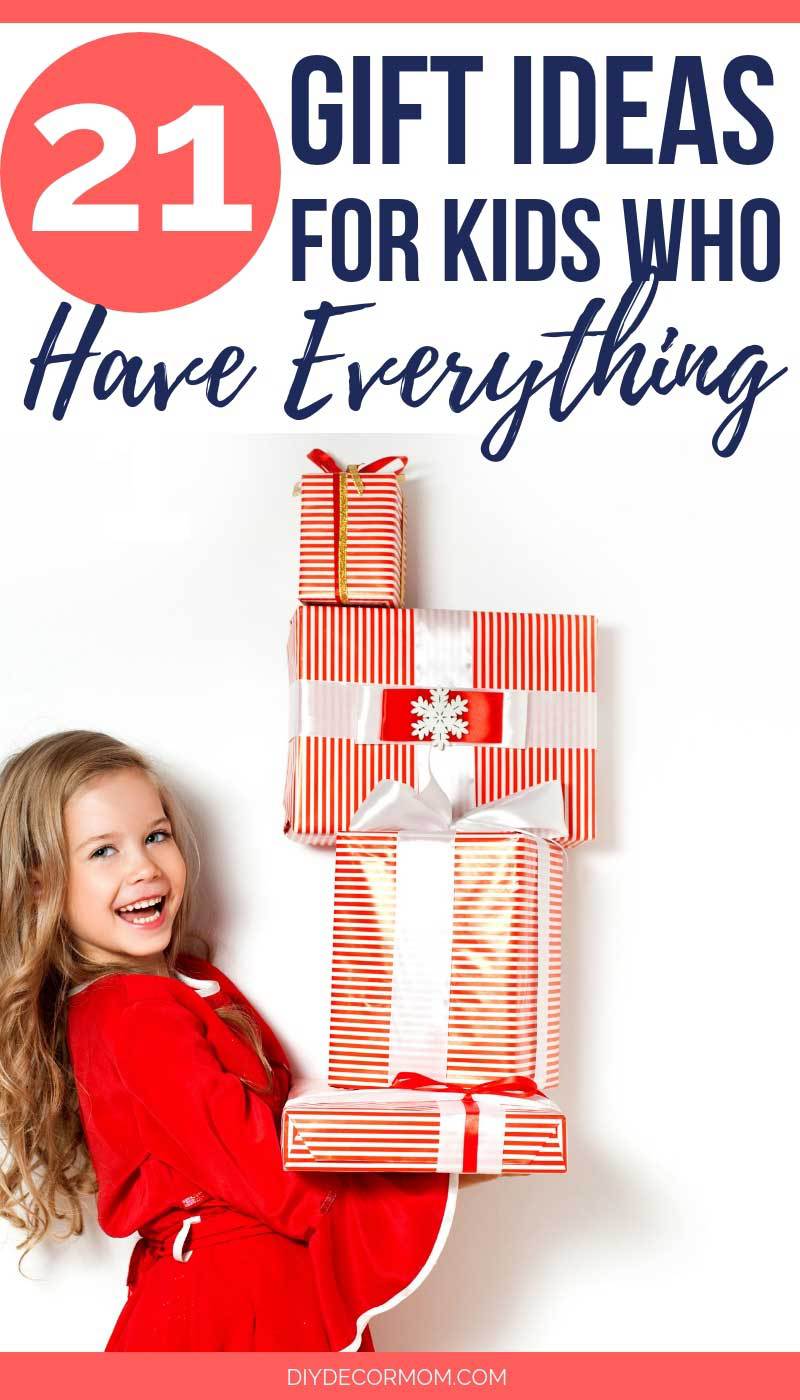 UNIQUE GIFTS FOR KIDS WHO ALREADY HAVE EVERYTHING
6.) MARBLE TOWER
This marble tower will serve kids of a variety of ages, and is a fantastic gift for kids who already have a ton of toys! While older kids can build it themselves, you can always help younger children build it and have fun doing it too! All ages will enjoy the wonderment of watching the marbles fly down the ramp!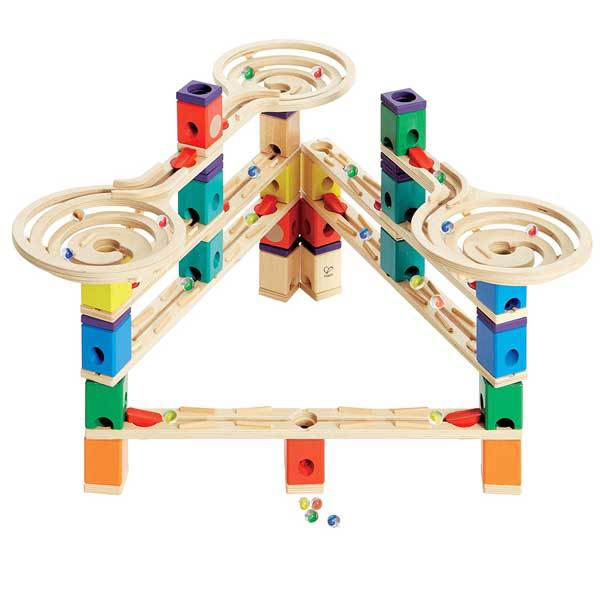 7.) A RIDE ON CAR
Ok, we all remember driving these motorized cars as children! My grandmother had two at her house, and we were always begging my parents to buy us one! While my kids don't have one yet, this adorable and chic ride on motorized car for kids would be darling (and fun!)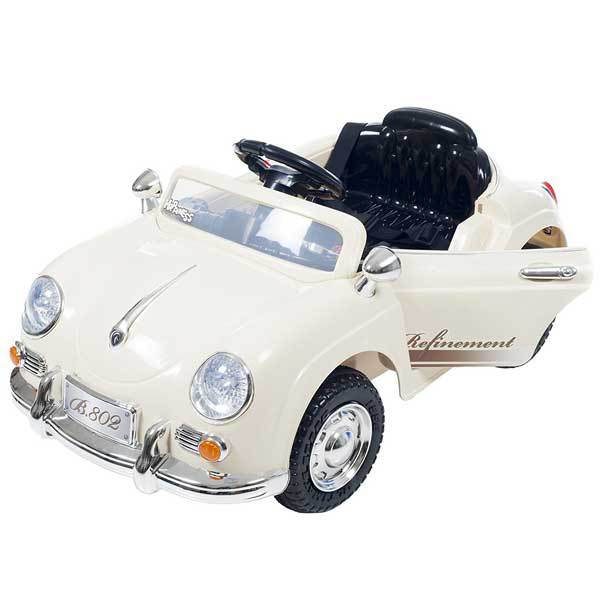 8.) A PLACE TO SIT PERSONALIZED
Children love child-sized furniture. Why not gift a chair that they will love sitting in and that looks adorable! Plus, you can easily have it monogrammed so it is even cuter! https://rstyle.me/n/dbepvfb8fj7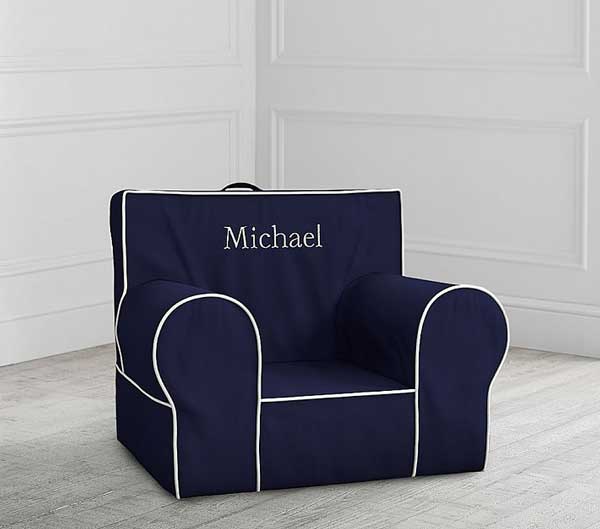 kid-sized chair
9.) VINTAGE WOODEN CAR
Did you ever do the Pinewood Derby? I remember my brother doing it three years in a row and absolutely loving it! He always kept his cars displayed on a bookshelf in his room which was so cute! Buy one of these wooden cars for the car-loving kid in your life, and it doubles as darling decoration!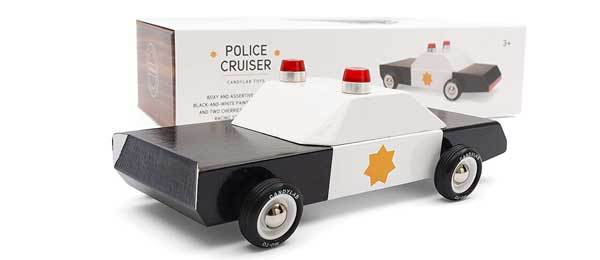 10.) THE COOLEST SCOOTER EVER
Ok, why don't they make one of these adult-size? My kids would go crazy over this adorable wooden scooter!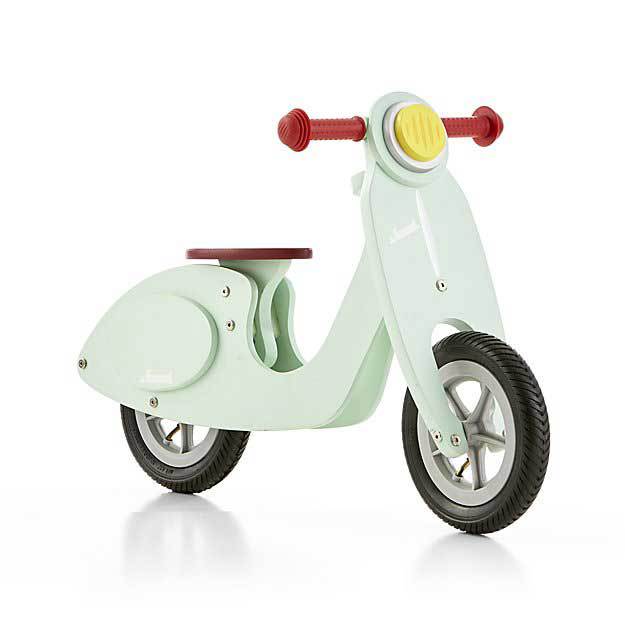 11.) MINI PIANO
For the music loving kid in your life, a mini baby grand! This is an adorable gift for kids who have everything and a beautiful toy to display in the playroom that actually will get used!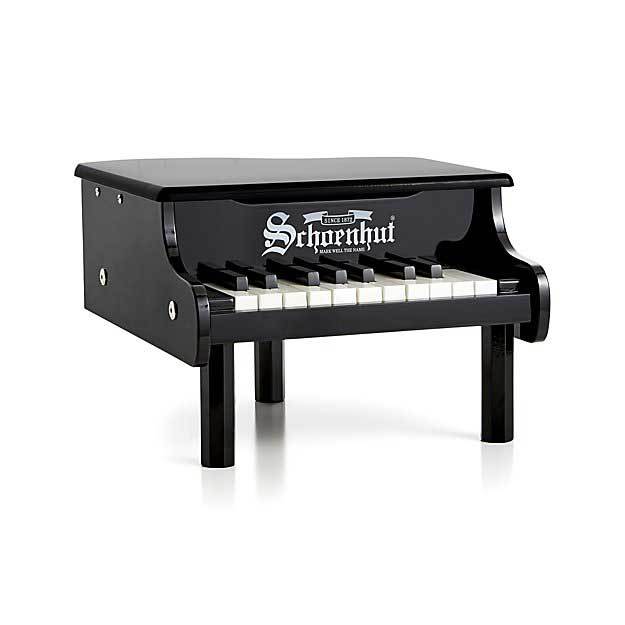 12.) TREEHOUSE
Every kid has a dollhouse; but, do they have a treehouse? If you have a house full of boys, then they will go crazy over this awesome treehouse! We have one at our local kids boutique and it is constantly played with!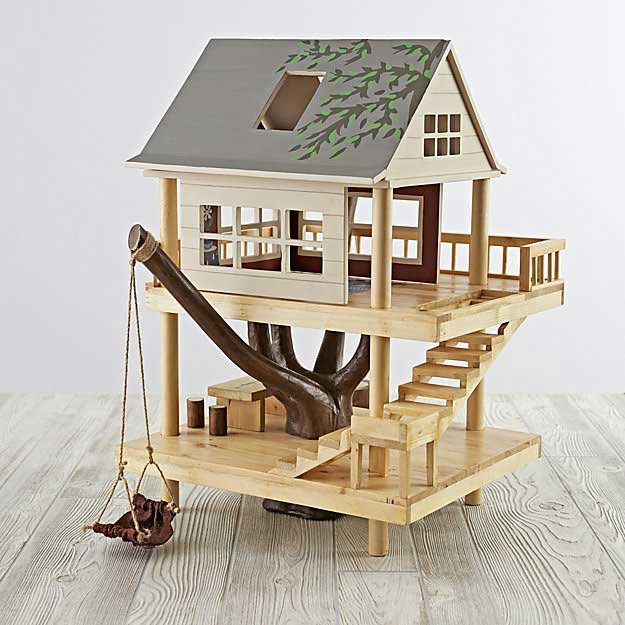 13.) WOODEN TOY WORKBENCH
At our house, whenever kids come over they all start playing with the kids workbench! For kids like mine, and any kid who wants to be just like daddy, this beautiful wooden kids workbench is a fantastic present idea!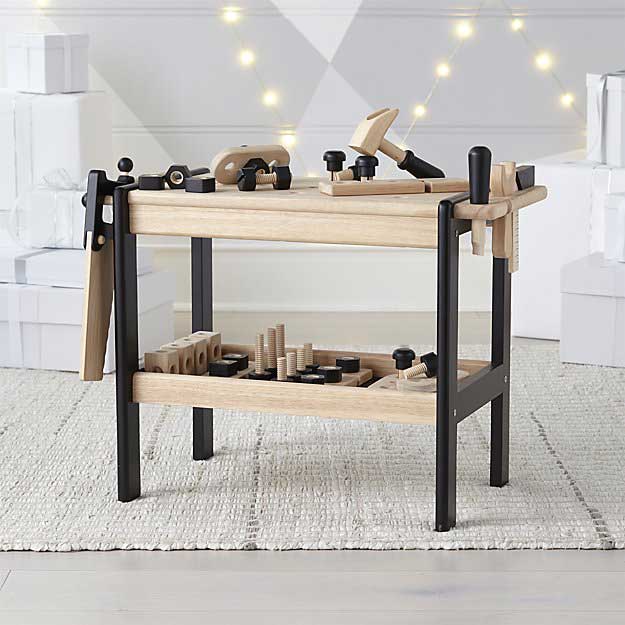 kids workbench
14.) HIGH QUALITY WOODEN TOYS
We have several sets of these beautiful heirloom-quality wooden toys in our house. My kids' favorites are this wooden rainbow boat, this wooden rainbow in pastel hues, this wooden city which they play with these wooden figurines . Believe me, hands down, these are the most amazing wooden toys. They are vastly beyond anything made by Melissa and Doug!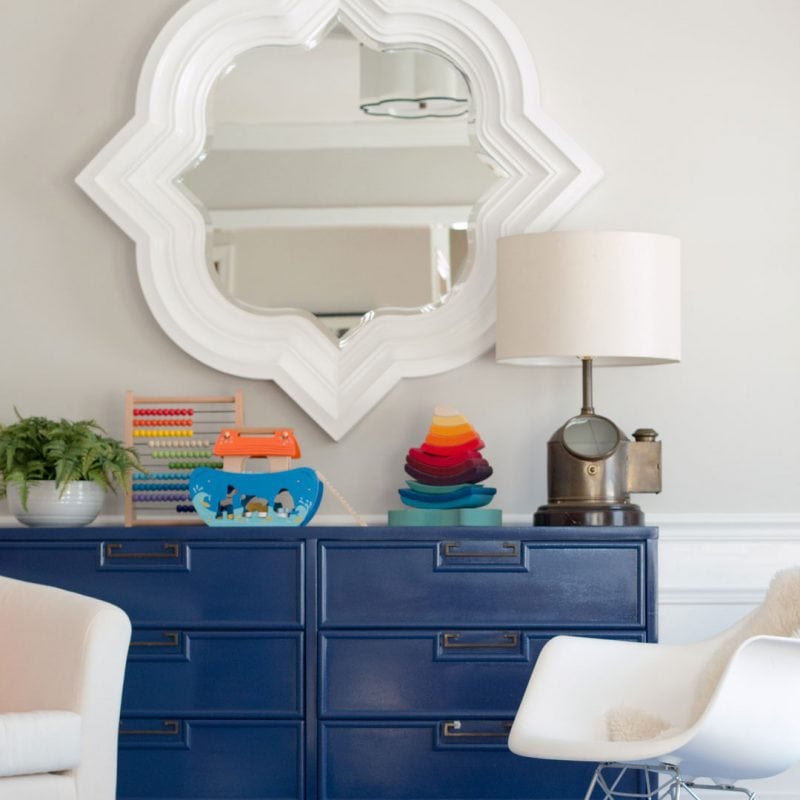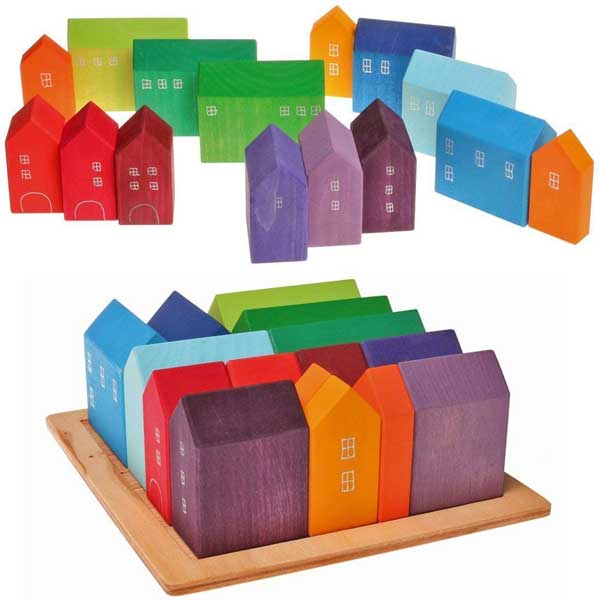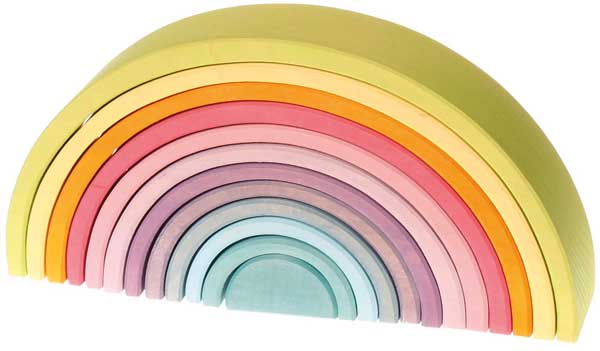 wooden rainbow in pastel hues,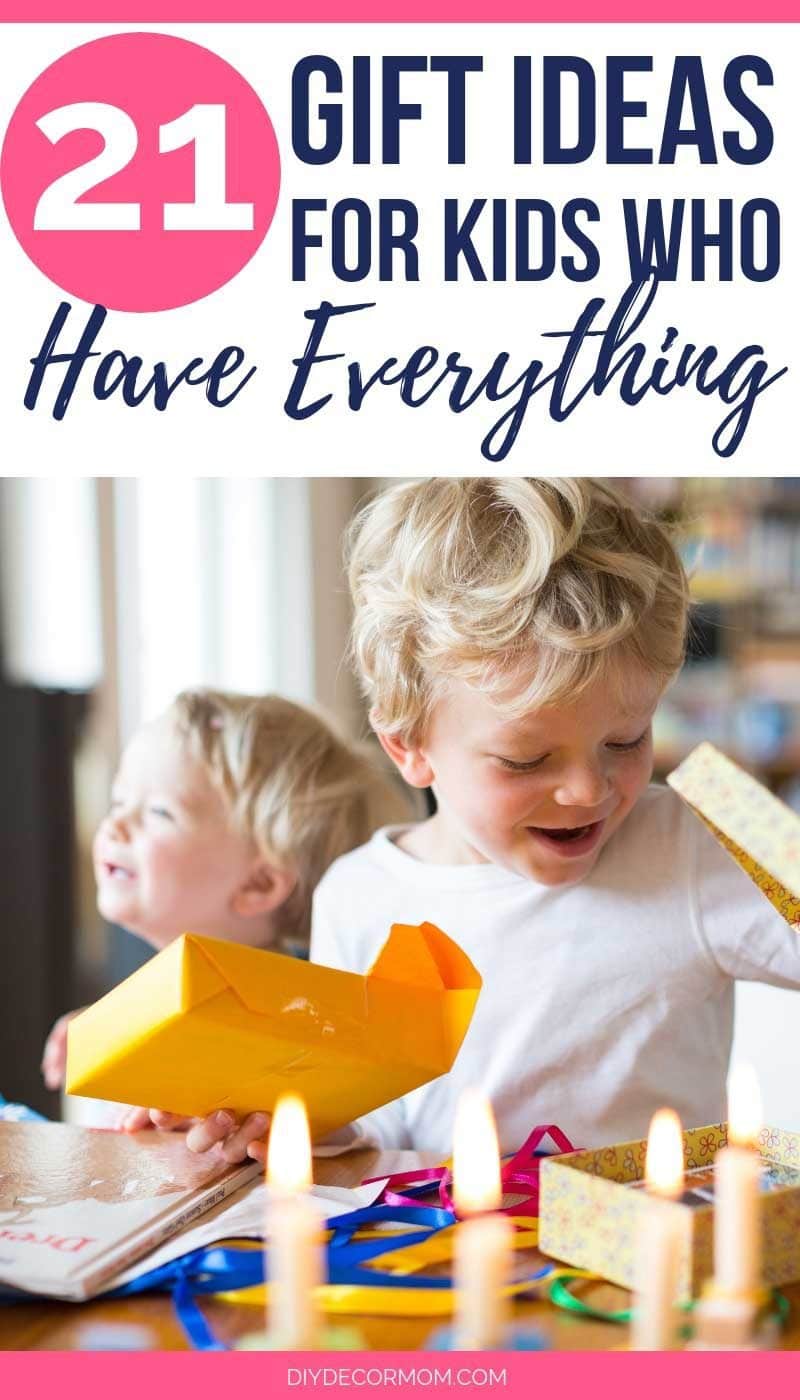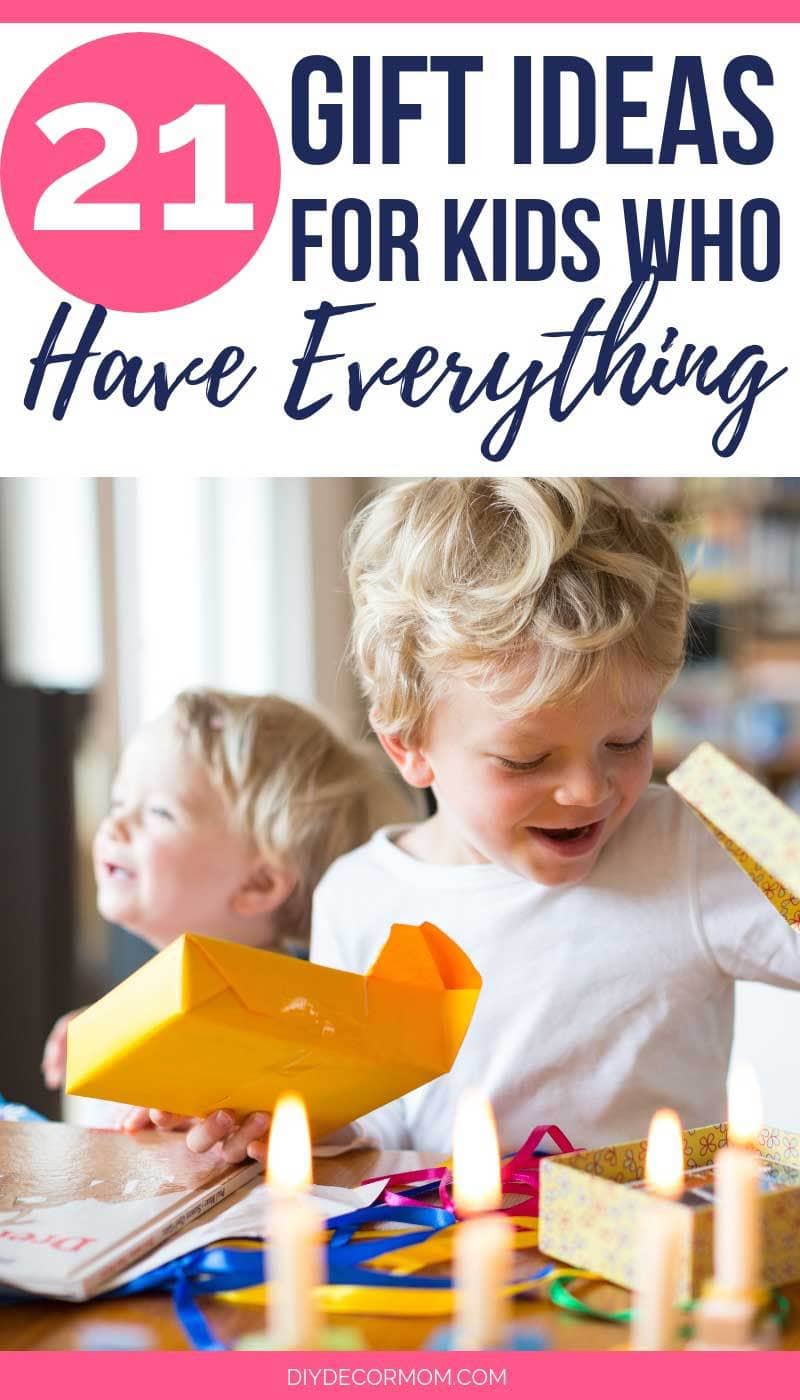 MONTHLY GIFTS THEY'LL ENJOY ALL YEAR
If you want an out-of-the-box gift idea that you can guarantee they don't have, consider gifting a subscription box. Parents will love having their kid receive a fun gift or activity every year and kids will love looking forward to the day it arrives every month. Here are our favorite subscription boxes for kids who have everything!
15.) STEM CLUB BOX- two different choices and all different ages!
Why not gift them a learning activity? This STEM box can come on any schedule you would like and is catered to different age groups depending on the age of the kids. Here's the box for five to seven-year-old kids, and here's one for 3-4 year old kids! This company, which we have also loved and has three different box choices you can gift children each month. They pride themselves on encouraging STEAM (STEM and arts) activities!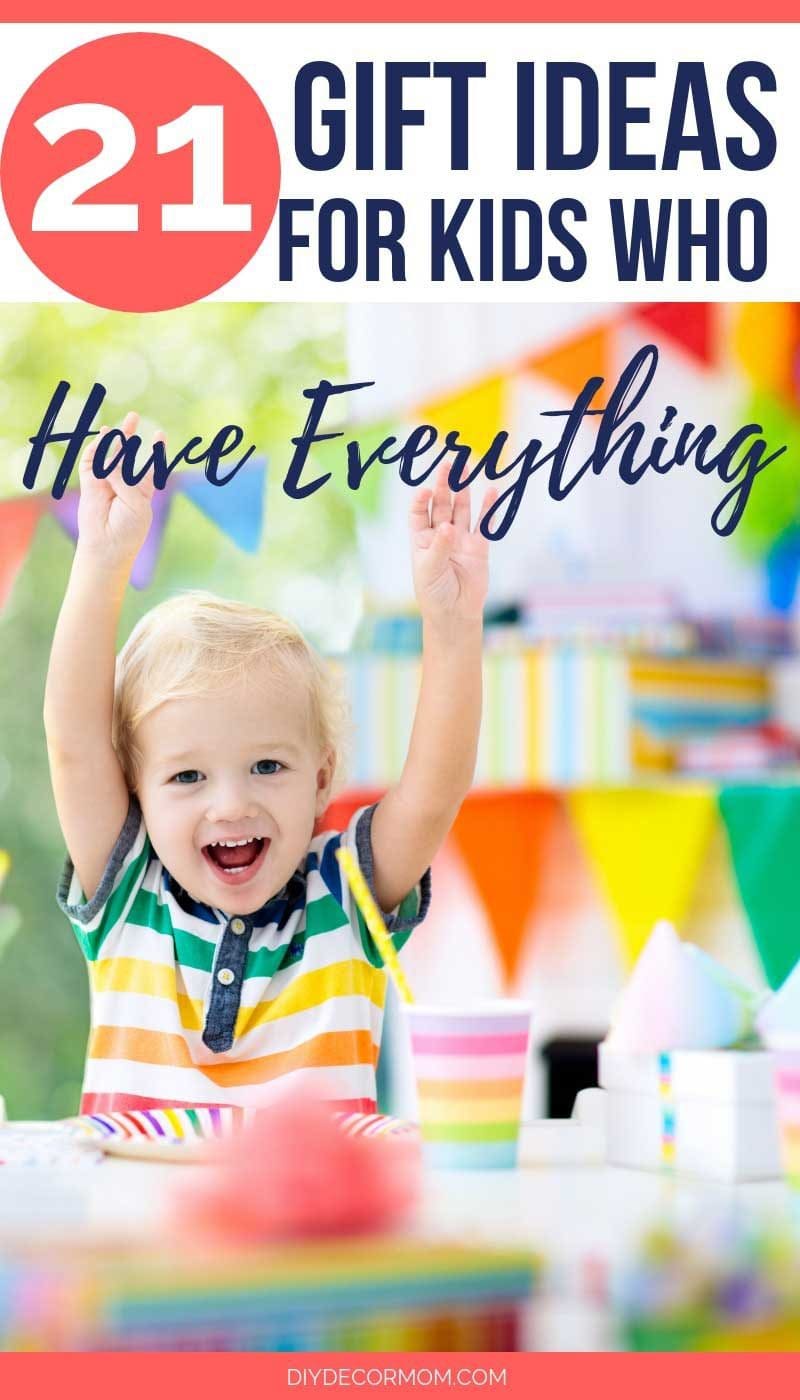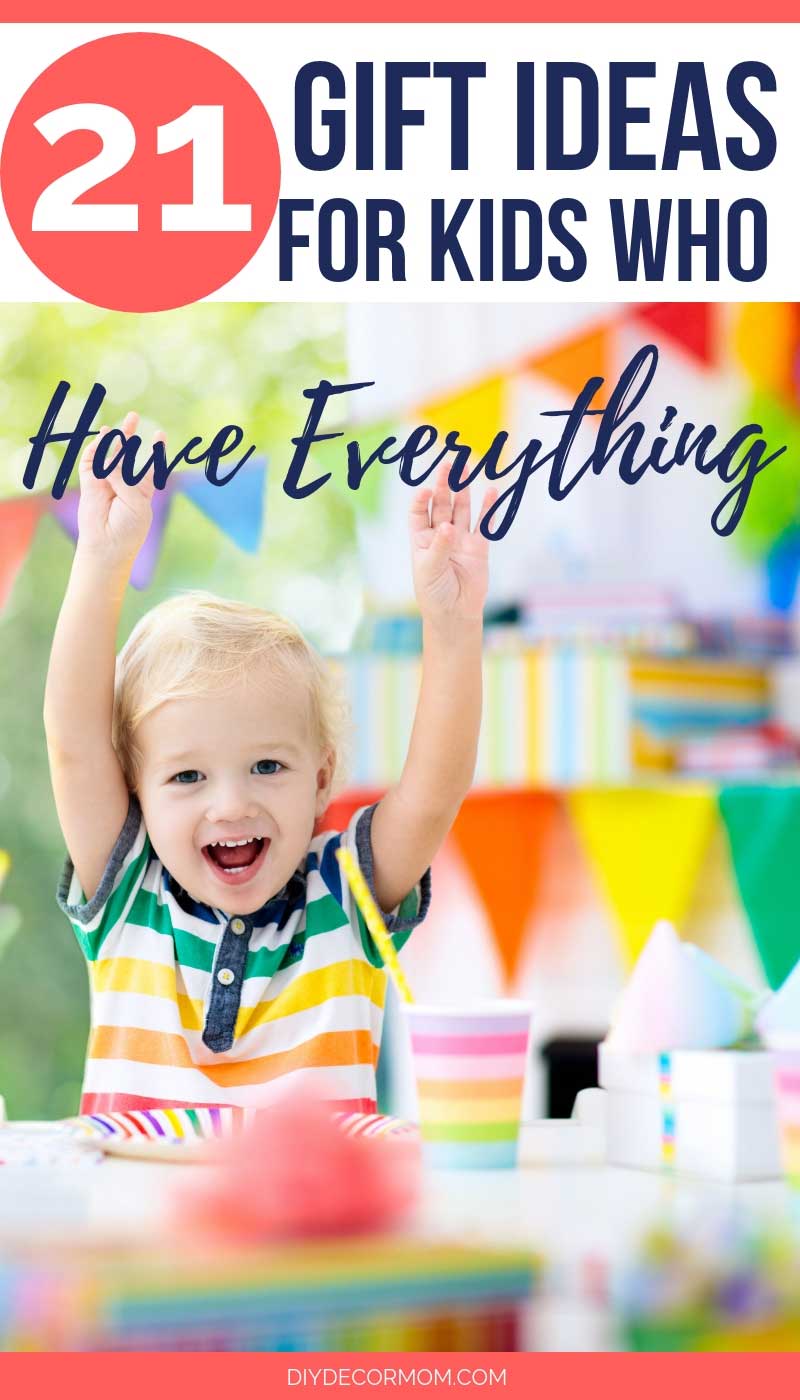 16.) NATURE MAGAZINES
This is one thing each of my kids are getting this year for Christmas–a monthly subscription to a nature magazine! You can go with the classic, or you can go with a kid-sized version!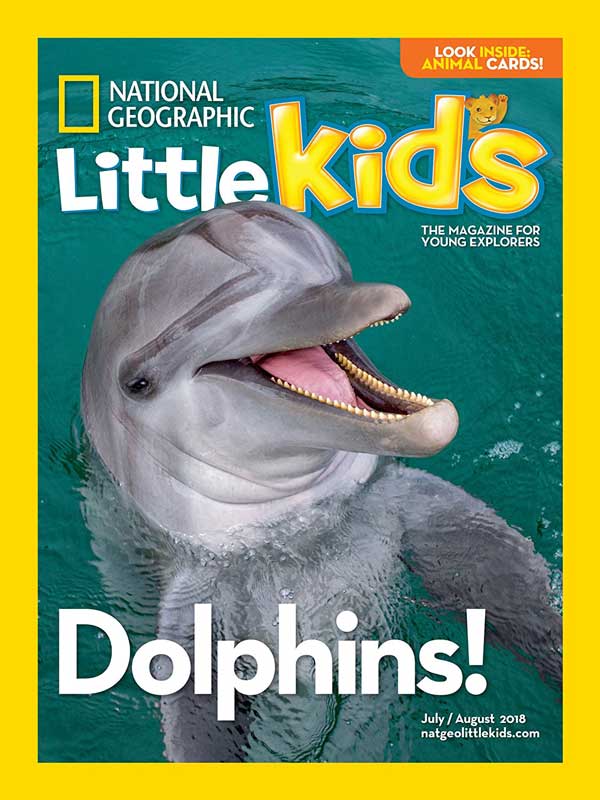 National Geographic for Kids subscription
17.) READING MAGAZINE
My sister-in-law and brother-in-law gifted my five-year-old a Highlights subscription for her fifth birthday last year, and she counts down the days to when she gets a new magazine each month! Her younger brother, age three years, also absolutely loves it so we are getting him a High Five subscription (aimed at younger kids) Highlights: https://rstyle.me/n/dbbu2pb8fj7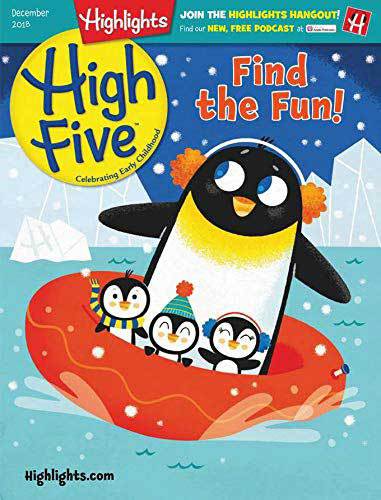 18.) Book Club of the month from Amazon:
What is better than receiving a new book geared right for your kid every month? This amazing book of the month service is budget-friendly and encourages reading for the littlest readers to big kids! Grab yours here!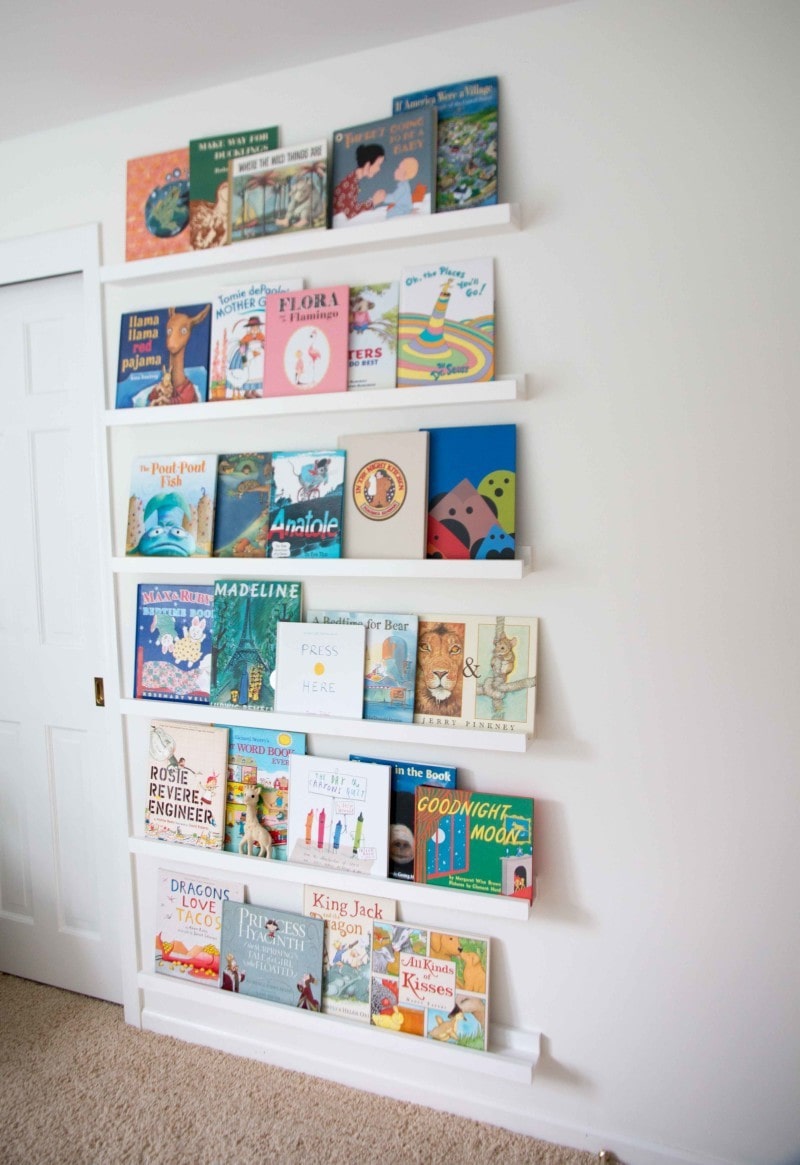 HEIRLOOM PERSONALIZED GIFTS FOR KIDS
Personalized and monogrammed items are always good ideas for gifts for kids who have everything! Each Christmas, I gift our children with something monogrammed and they just love feeling like something was made just for them!
19.) PERSONALIZED PUZZLE
My kids love doing puzzles and writing their names! Why not, help them learn their names by gifting one of these beautiful handmade name puzzles! I love this specific wooden puzzle because it is hard to find names with the appropriate use of uppercase and lower case letters! Great for teaching kids their letters!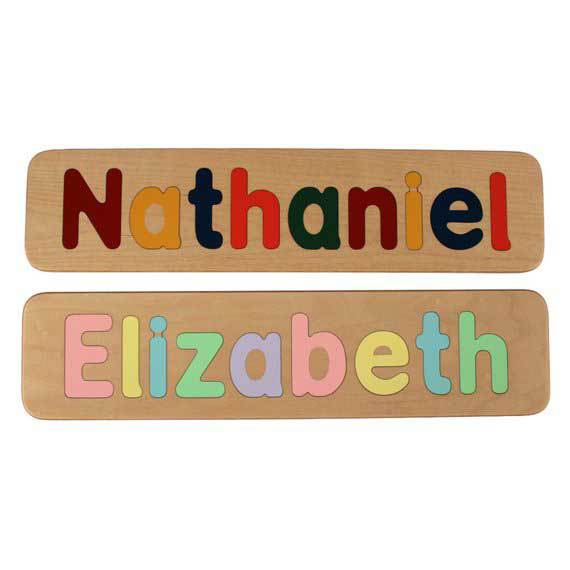 personalized name wooden puzzle
20.) PERSONALIZED STATIONERY-
It's never too early to start teaching the importance of writing thank you notes! This gorgeous stationery is affordable and adorable!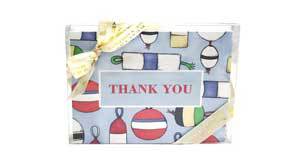 21.) PERSONALIZED LUGGAGE
We gave each of our children an "overnight bag" for Christmas last year for the "something they need" gift, and they ended up using them when we went to Michigan for a week this summer! This is monogrammed boat tote is surprisingly budget-friendly and a gift they will have forever!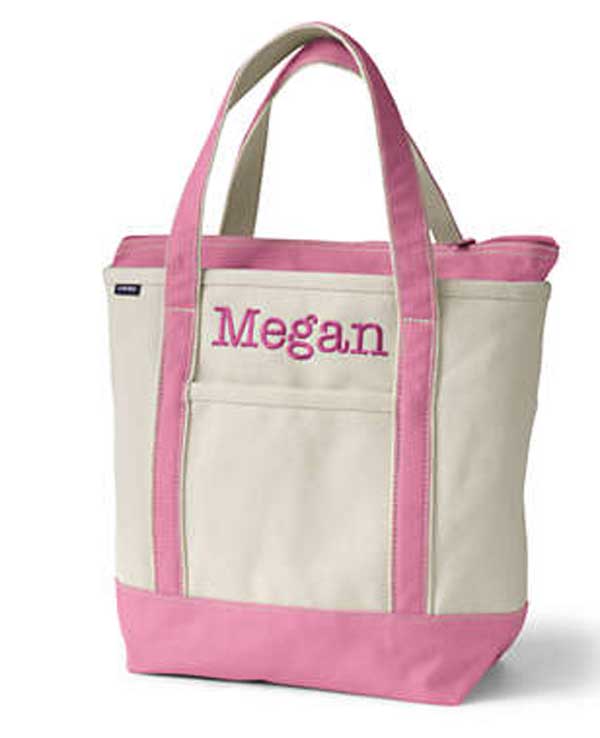 22.) PERSONALIZED CUP WITH STRAW
How many cups do your kids use a day? If they are anything like mine–it's a lot! Why not gift each child a cup with their name on it so they can always know whose cup is whose! Plus, it helps kids with name recognition from an early age! https://rstyle.me/n/dbiip3b8fj7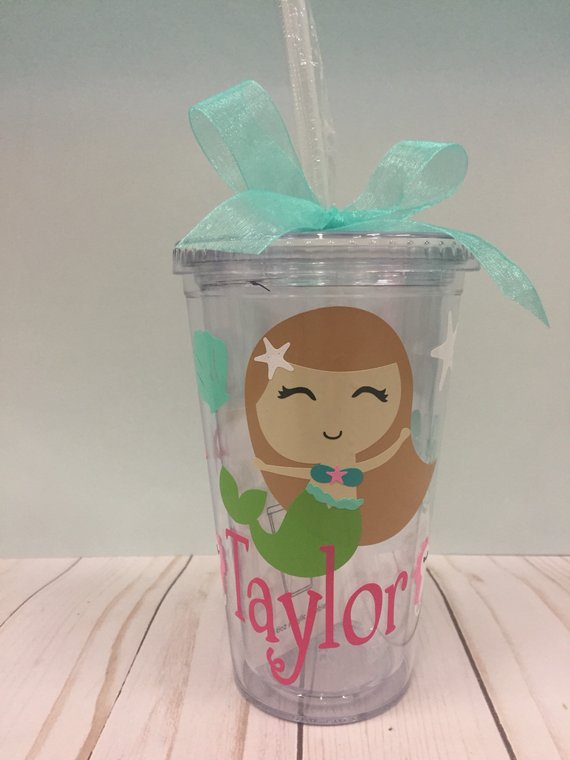 23.) PERSONALIZED HAT
My kids are each getting one of these for Christmas this year! I absolutely love this company, and their products are absolutely top-notch. Give your kids a hat that will never get mixed up with other kids! Personalized hats and preppy apparel here.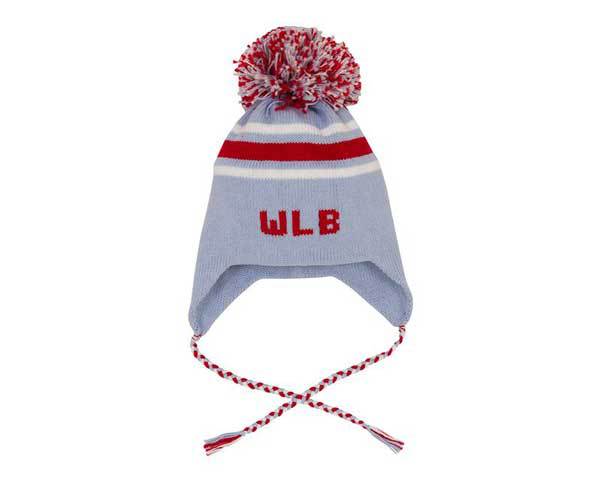 Still need some more ideas? Check out my toy guides for each age!
BOYS:
GIRLS: