Wooden Play Food: All the play kitchen accessories that make their kitchens just like our's (or better!) My kids LOVE their play kitchen but often grow bored with playing with the same things over and over. To keep them interested in it, I've I will occasionally add a new accessory or food. What I've found is that with a new play kitchen accessory or set of wooden play food, suddenly they start playing again!
My kids are getting a few of these pieces as gifts, and we have several of them already, because they are too cute and provide endless hours of play in our house. Without further ado, here are the cutest wooden play food for play kitchens!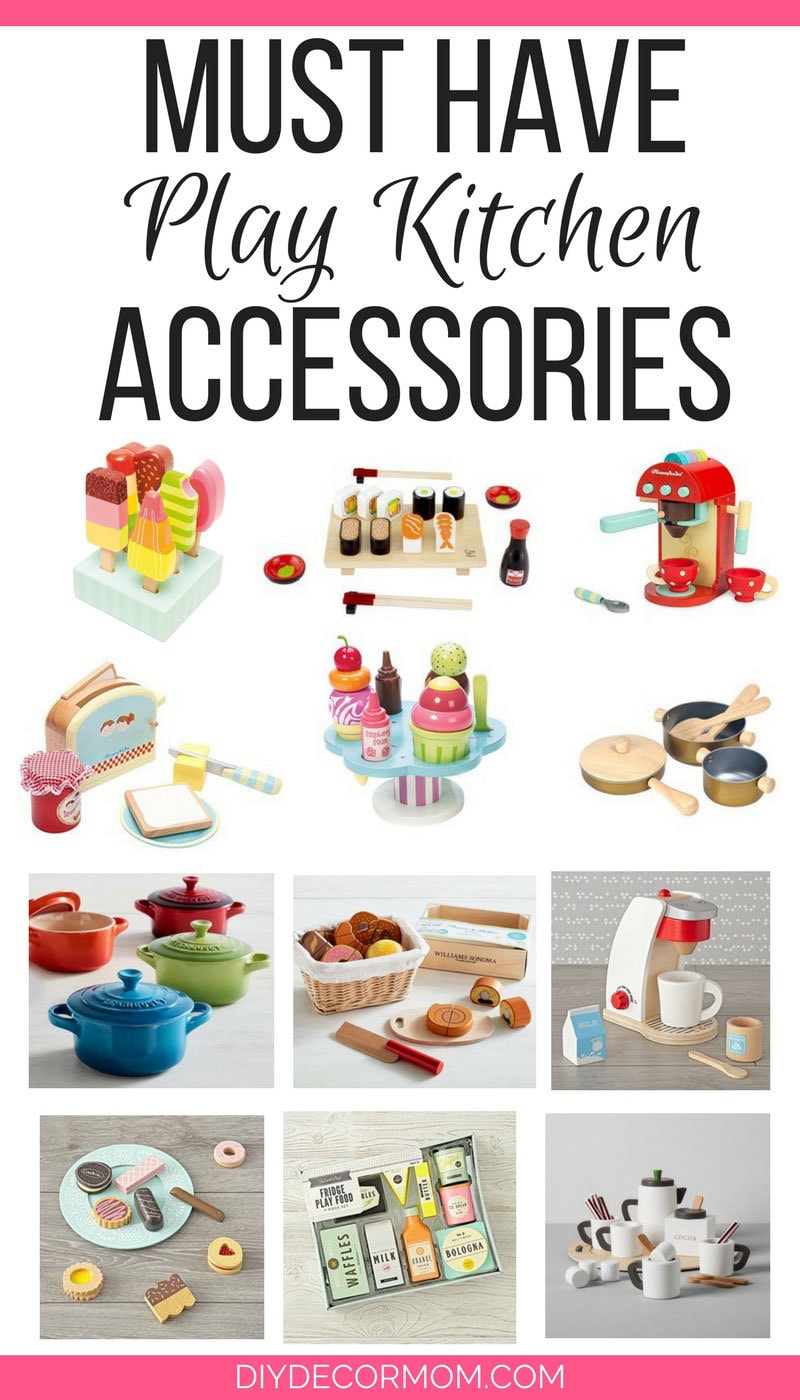 lollipop popsicles/ sushi/ espresso maker
toaster/ gelato set/ gold pans
le creuset kids/ wooden pastries/ white coffee maker or green coffee maker
cookies and pastries/ fridge pantry food/ hot cocoa play set
WOODEN PLAY FOOD
Ok these mini le creuset kids dutch ovens are way too cute! We ordered one for our play kitchen, and hurry because they are selling out fast and are on sale today with free shipping–like $10! Seriously, this is too cute to pass up! We love our adult Le Creuset dutch ovens, so now the kids have one just like the big one! I know they will use it a ton!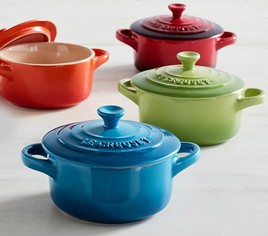 Next, is this adorable Tier Cake Stand which is too cute and reminds me of having tea in London! Kids will love picking out the different pastries and choosing which tier they go on–such a cute and unusual wooden play food!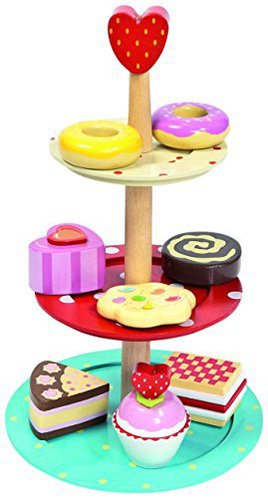 Now we have one of my kids' main food groups–ketchup. I wish I was kidding–we are all about the ketchup in our house! They would love this condiment set, which is technically not a wooden play food (since it is made out of plastic) but it was too cute to exclude! When you tip over the ketchup, a small piece of plastic slides out mimicking squirting ketchup!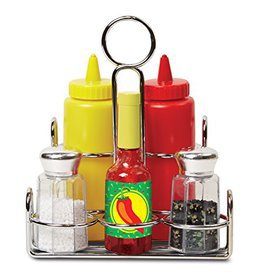 This cookie and plate set of wooden play food is beautiful and realistic. My kids would love this too–plus it's on sale! And you know what the best thing about wooden play food is? It doesn't attract dog hair! #itsthelittlethings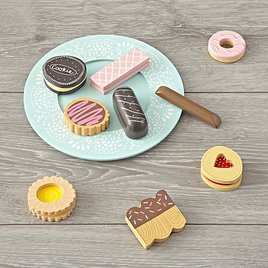 Ok, can you tell I like pastries, tarts, and desserts? Well, this gelato set is too cute! I love that it is not ubiquitous like some of the Melissa & Doug wooden play food sets are.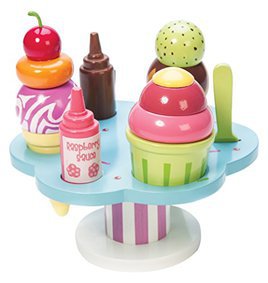 This colorful espresso maker is the cutest kitchen accessory for budding baristas! Or if you are more of a keurig or traditional coffee maker house, then this green mini keurig coffee maker and this white mini coffee maker are even better!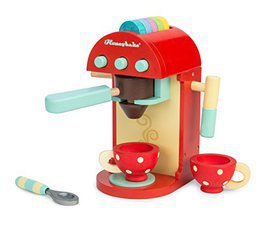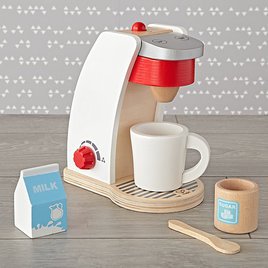 I wish I could start over and stock my kids' play kitchen with these adorable fridge and pantry essentials. They pastel colors make them seem much more expensive than they actually are, and it's all wooden play food so it's very resilient to rough play.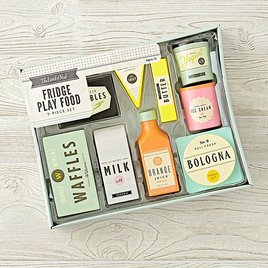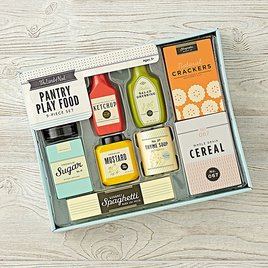 Alright, so I want this wooden play food set in grown-up size. The gold pans are too cute and remind me a lot of these gold mixing bowls available in grown up size right now.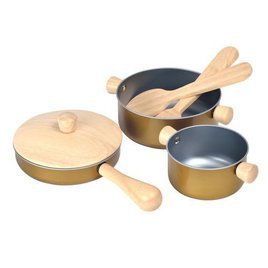 This set of colorful lollipops and popsicles is too sweet! My kids would love pretending to eat them!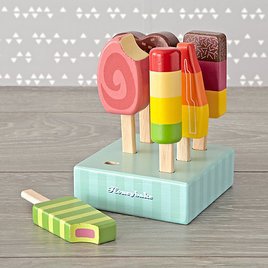 Ok, add to the list this white wooden play food mixer and flour and sugar! I want it all! If you like a more colorful version, here is the green mixer from the same company (but with free 2-day shipping!)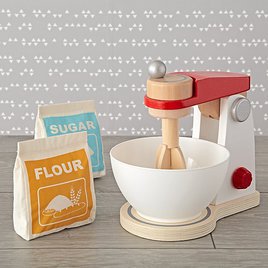 white mixer (green mixer here)
If you love sushi, then this wooden play food sushi set is right up your alley!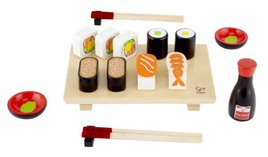 How sweet is this wooden play food toaster which comes complete with butter and jam? I love the pastel colors and the darling cover on the jam!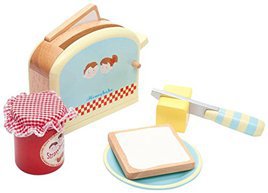 Williams-Sonoma wooden play food baked goods? Get out! This is so cute and kids love cutting the bread and pastries with the wooden knife–great for fine motor skill development!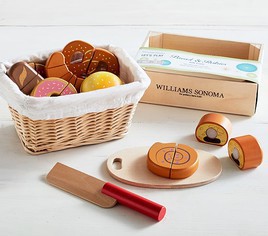 Williams-Sonoma wooden play food baked goods
Next up, this wooden play food hot cocoa set is a wonderful play kitchen accessory for long winter days in the house! My kids would love putting the marshmallows and stirrers in!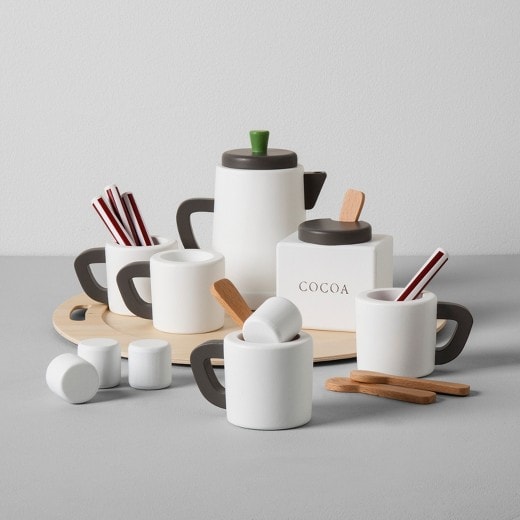 wooden play food hot cocoa set (similar here)
Ok, so I really want this play kitchen grill too. I mean, my son can be just like his daddy and grill all of the wooden play food!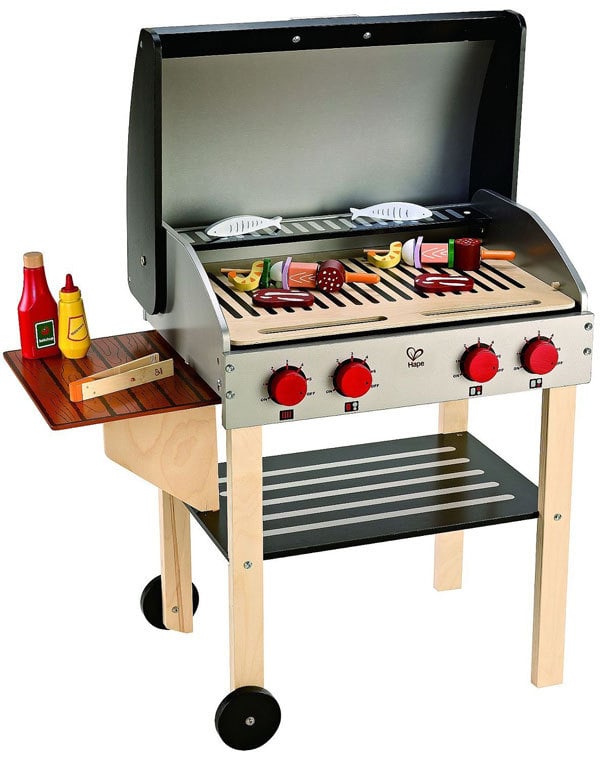 We have this shopping cart, and my son would spend hours putting in every single piece of wooden play food in his kitchen and then taking it all out! It is great for kids who have learned how to walk already (it is a little bit tippy for learning-to-walk toddlers.) But, it looks super realistic and is really budget-friendly!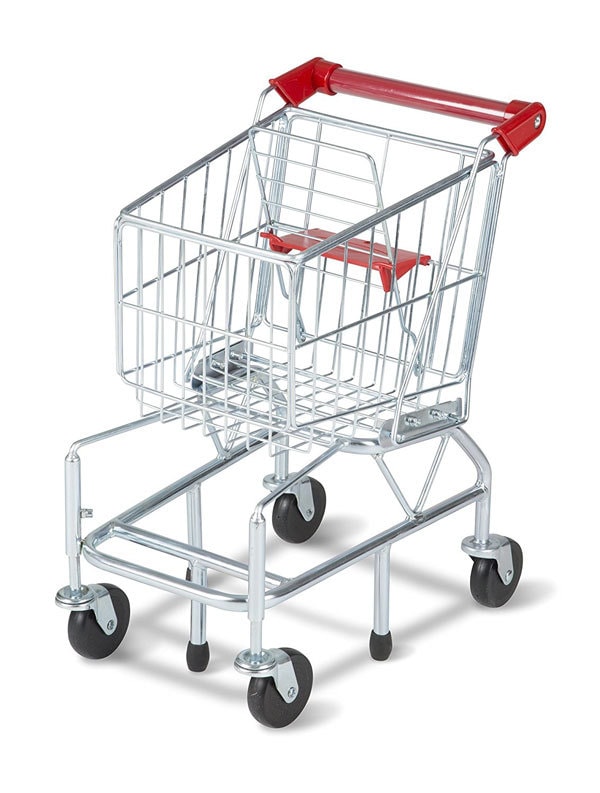 Can these silver appliances just be adult-sized too and come into my kitchen as well? My kids love making cookies, so they would have a ball with pretending to make cookies, smoothies, and coffee with all of these silver appliances for their play kitchen!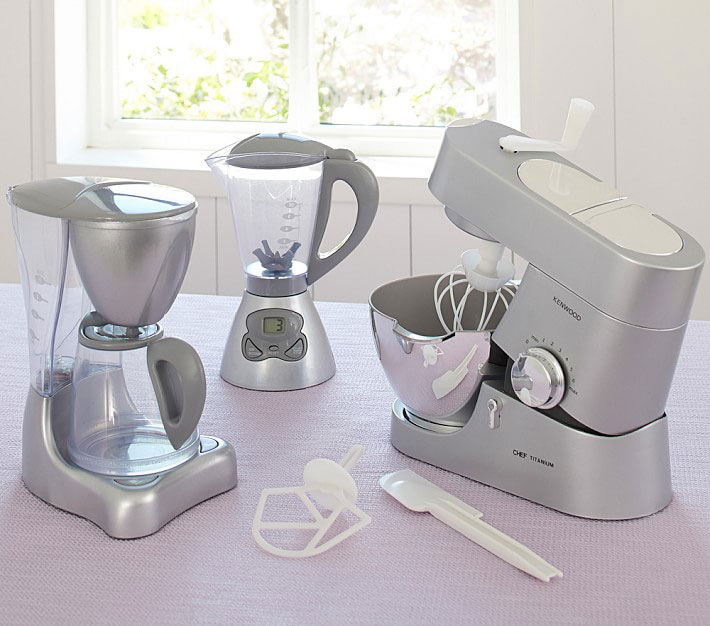 Alright, so that's it! All the cutest wooden play food available online that make the perfect accessories for kids play kitchens (and make great add-on gifts as well!) Which one is your favorite?
IF YOU LOVE THIS, PIN IT AND SAVE FOR LATER!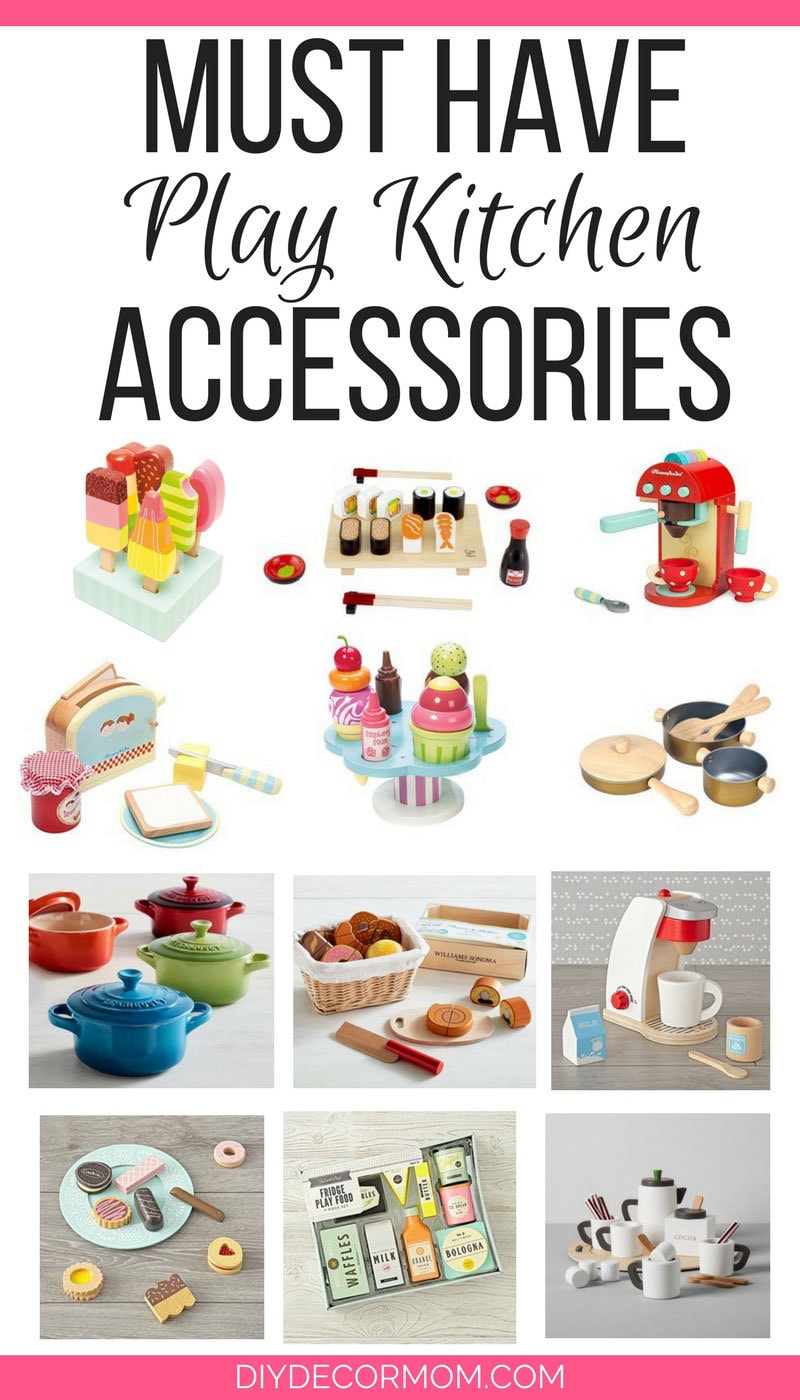 IF YOU LIKE THIS, THEN YOU'LL LOVE THESE!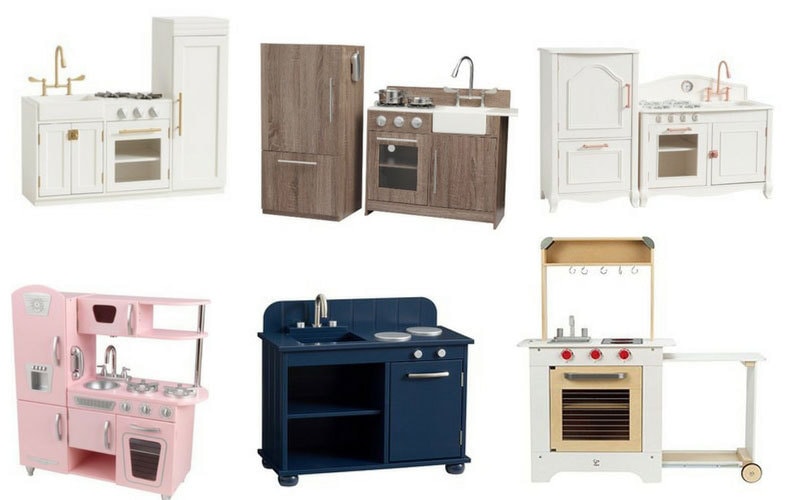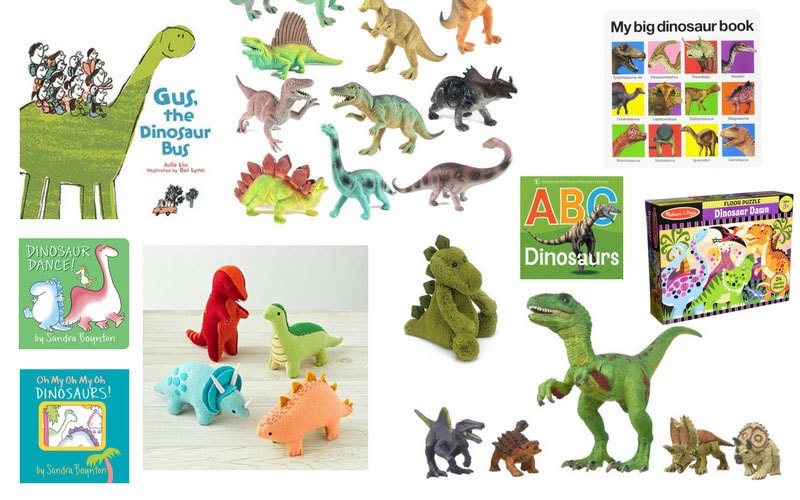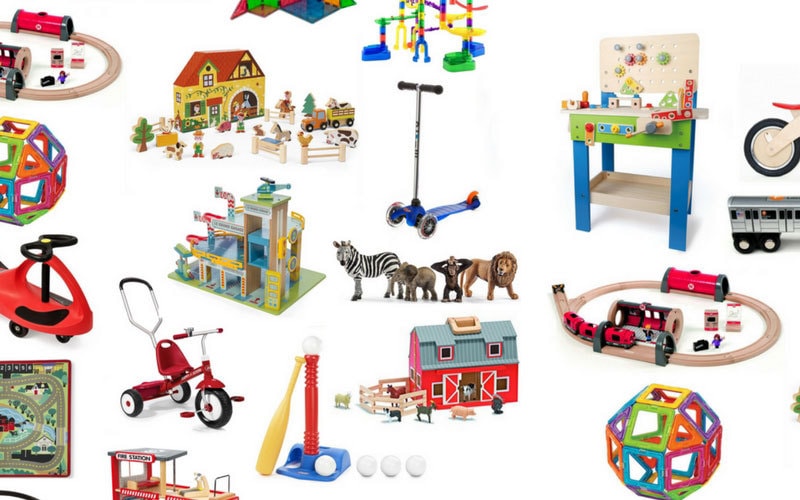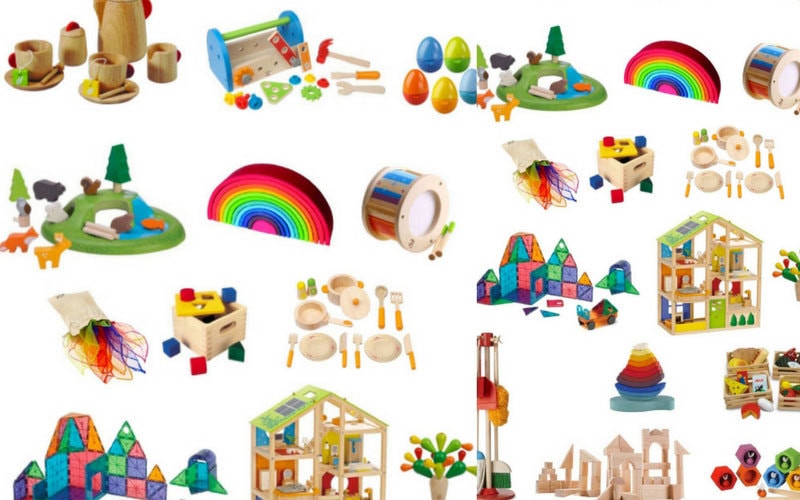 BEST MONTESSORI TOYS KIDS WILL LOVE