Welcome Apartment Therapy Readers!
If you would like to read more about our Small Space Living in our old tiny 750 sq. ft. apartment (with two Great Danes and a baby!) See some of my favorite posts below or feel free to explore our whole apartment here. If you would like to see more about B's nursery, and my Top Tips for Raising a Baby in a Small Space see this post. And if you would like to see my favorite small space decorating resources, click the button below to download my free E-Book!
[wpbuttons ids="1_4″]
Although we no longer live in our tiny apartment, we look back on our time there fondly and are extremely proud of how we made our small space work for our big family–including our two Great Danes!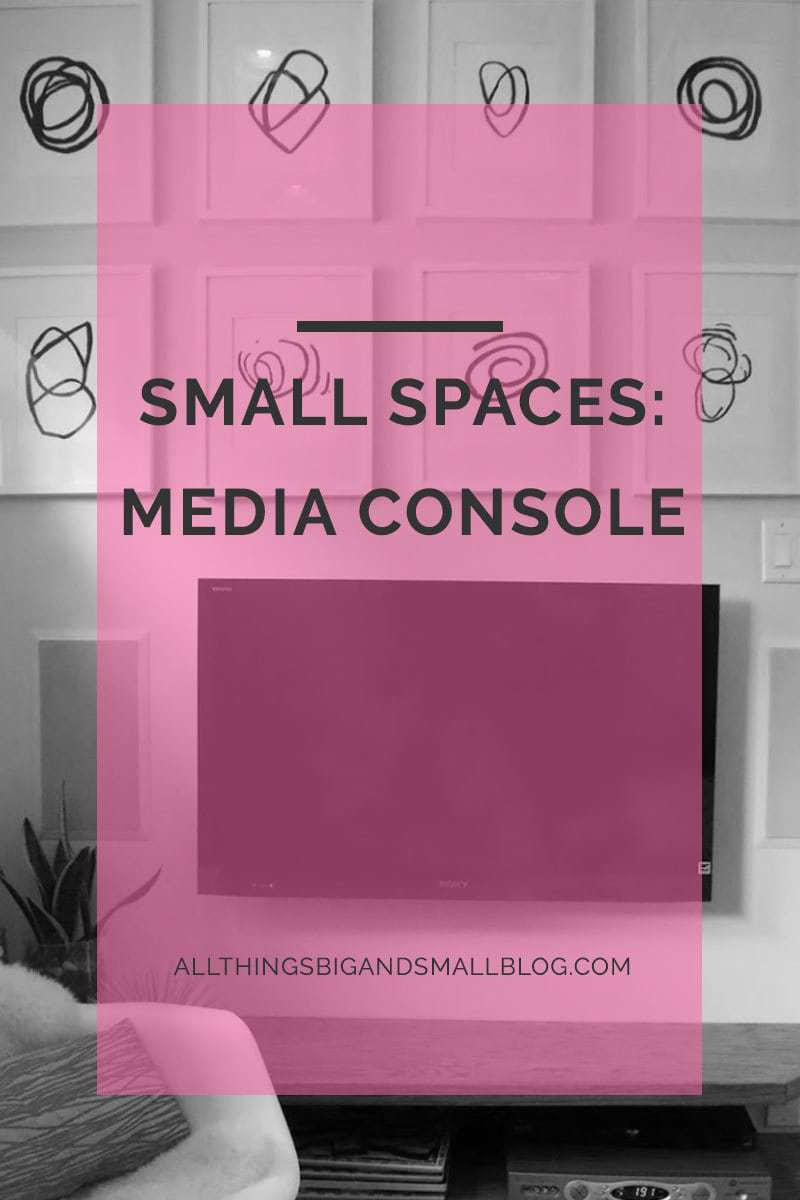 Small Space Minimalist Media Console DIY and Living Room Tour
Our usable space was very small, so we decided to build a media console that attached to the wall. It eliminated the need for a bulky media console and provided plenty enough room for media components, drinks, and of course some toddler puzzles!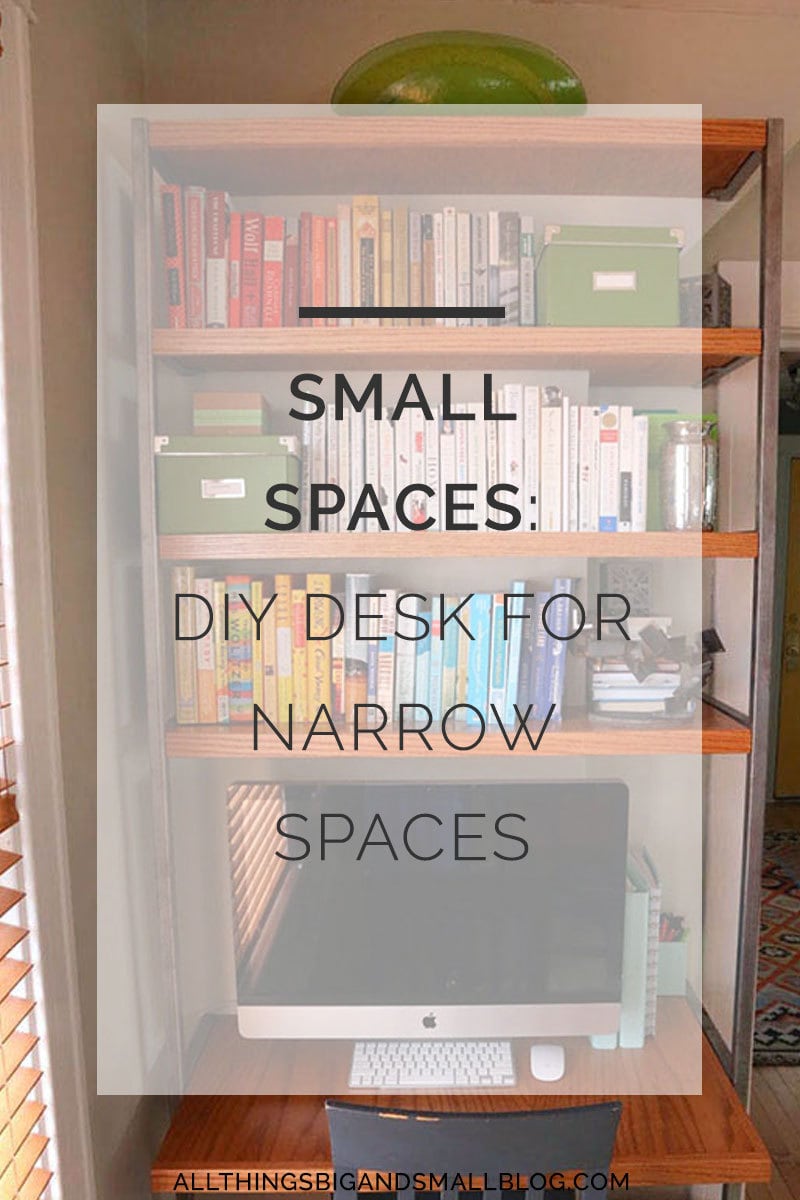 When we had our daughter, we made the office the nursery and relocated our desk to the dining room. By making use of a tiny corner in the room, we were able to maximize space and create a lovely small narrow desk.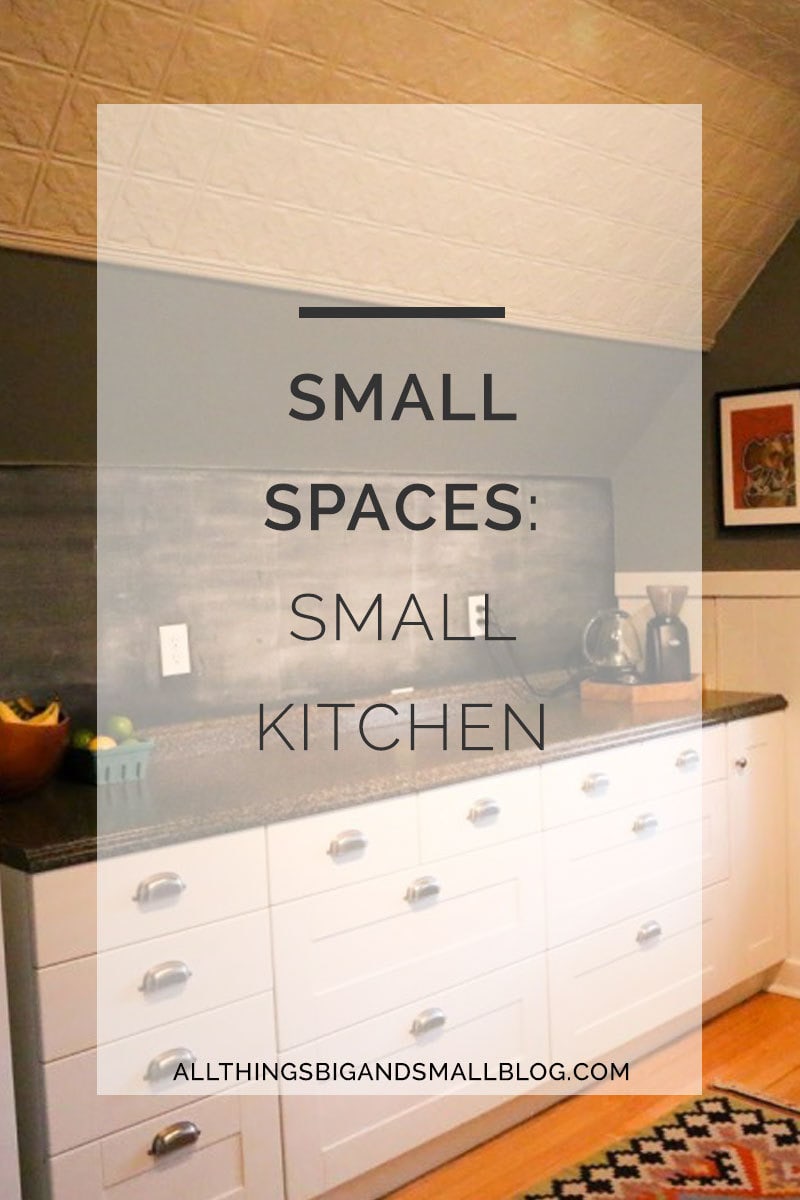 One of the most dramatic makeovers we did was renovating our kitchen. By replacing the outdated cabinets with new Ikea cabinets, we were able to better utilize the small amount of space we had. And by painting the walls and paneling, we were able to make the room much more inviting!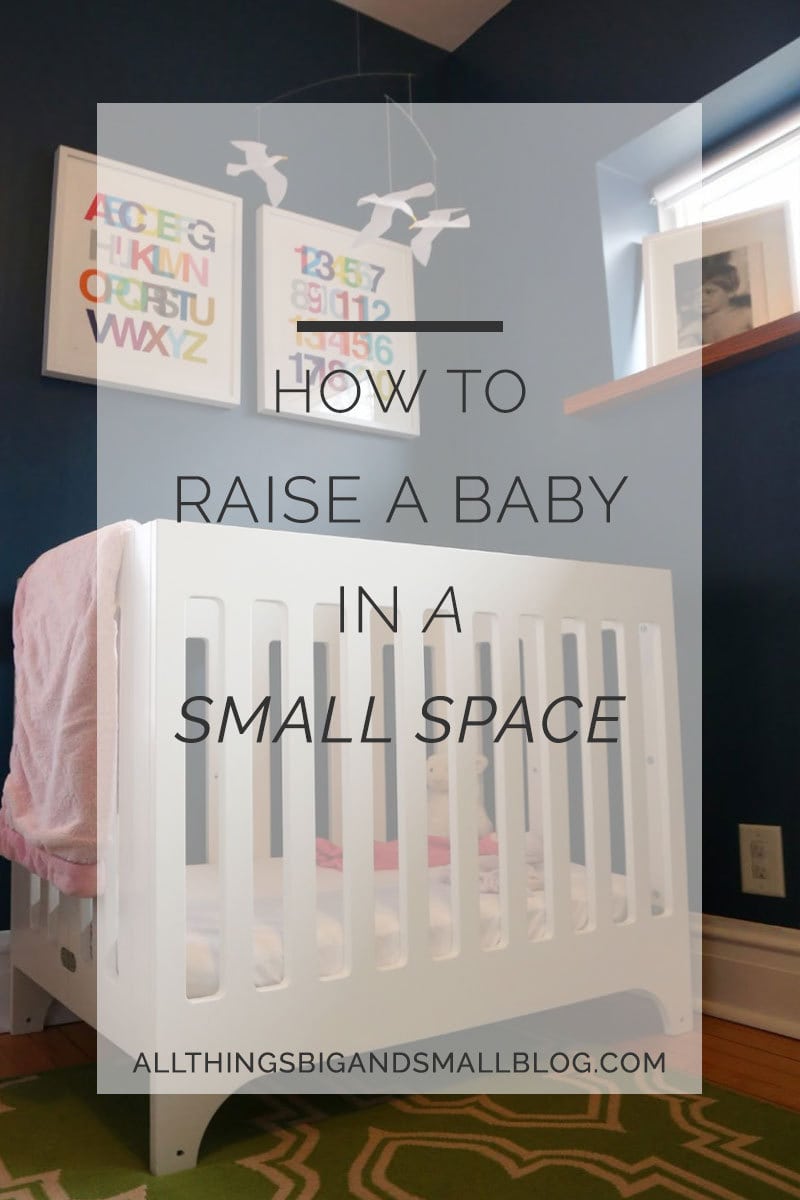 Small Spaces: How to Raise a Baby in a Small Space
And if you would like see my favorite tips on how to raise a baby in a small space (including a nursery that doesn't even have a door, make sure you check out B's old nursery!
If you would like all of my favorite Small Space Resources, download my free E-Book, Small Space Decorating Resources by clicking the button below!
[wpbuttons ids="1_4″]