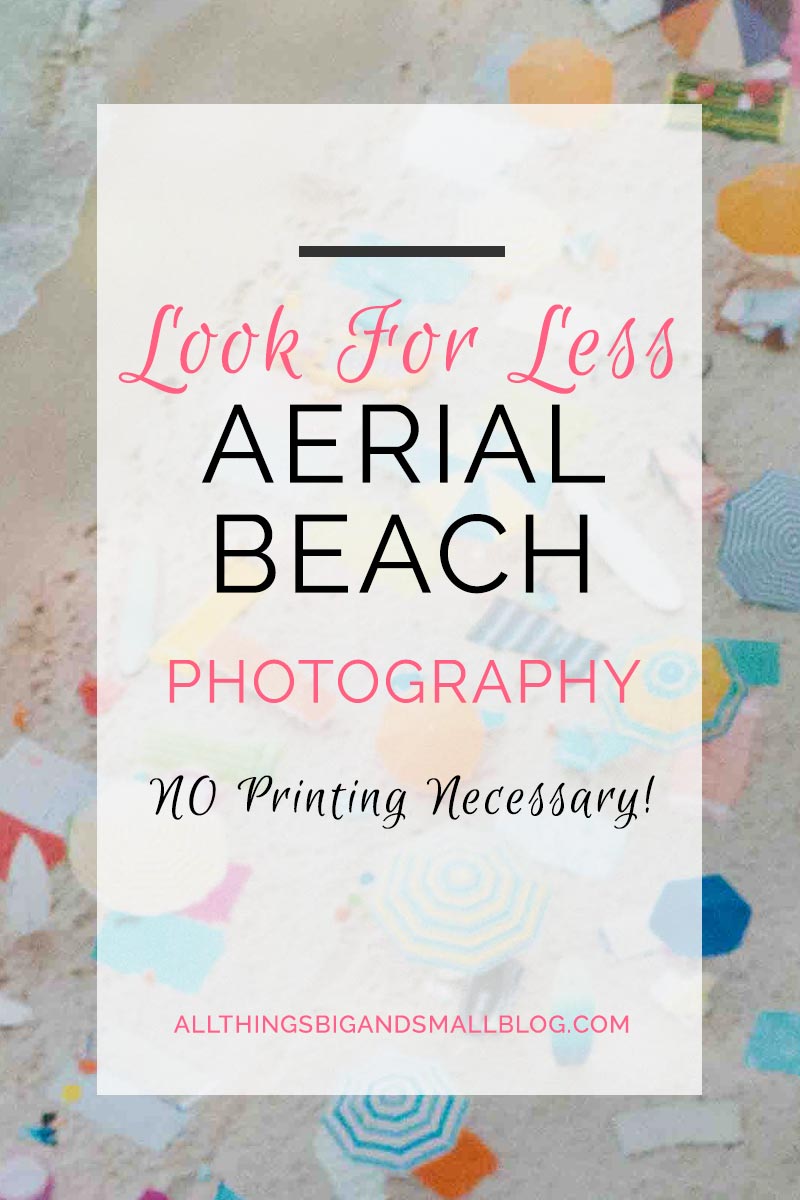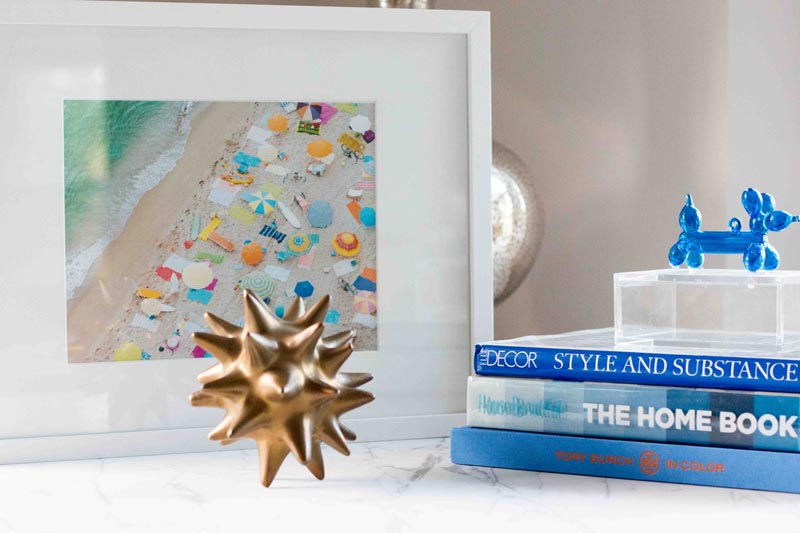 I have absolutely loved Gray Malin's work for years. I have pinned his images countless times and am in love with his aerial beach photography. But I just can't swing the prices. So when his book came out this May, it was on my door the day it came out! I have a bigger project idea to do with this; but, I wanted to test the waters before I committed and I came up with a great Gray Malin look for less. So I did a mini-one in 5 minutes and I love how it turned out! Basically, I got unlimited Gray Malin prints for under $30! Compare that to one of his prints (11.5″ x 17″ that retails for $225-$250). Mine are a bit smaller but they are 1/10 of the price and every one beyond the first is free! And this literally took 5 minutes to do! Scroll down to see how I did it!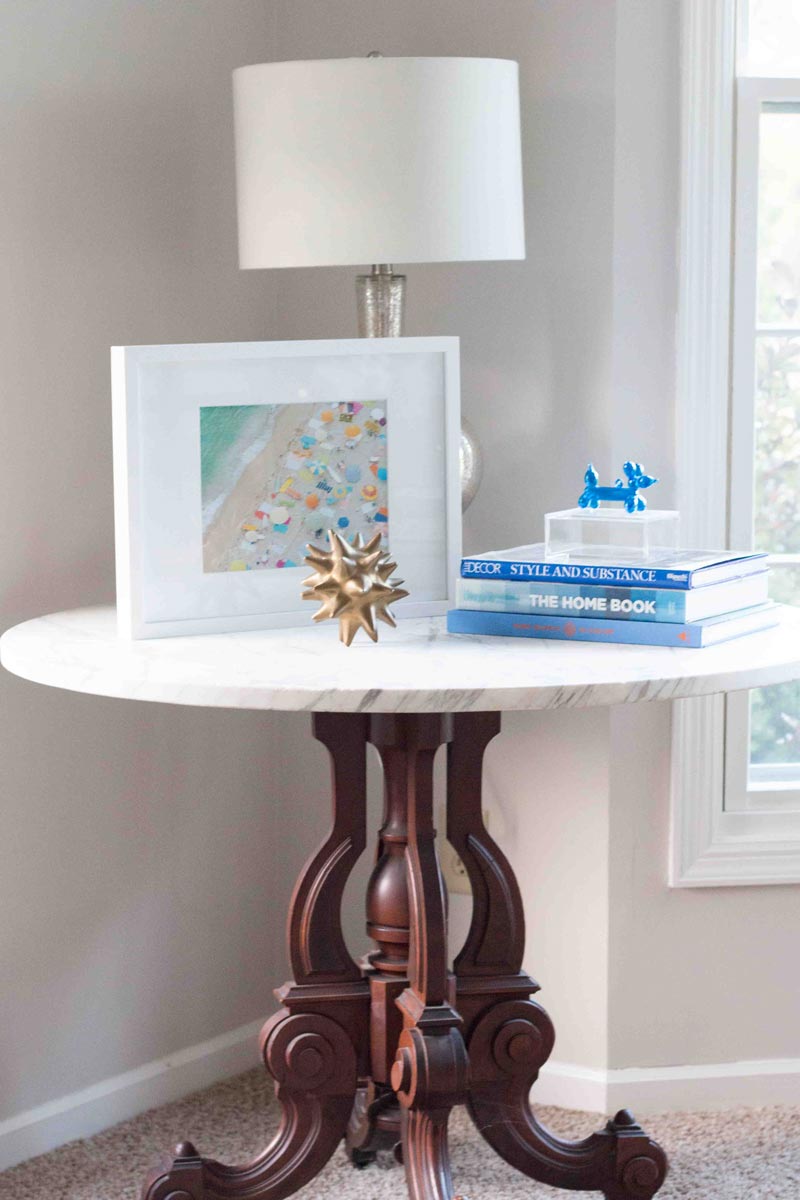 GRAY MALIN LOOK FOR LESS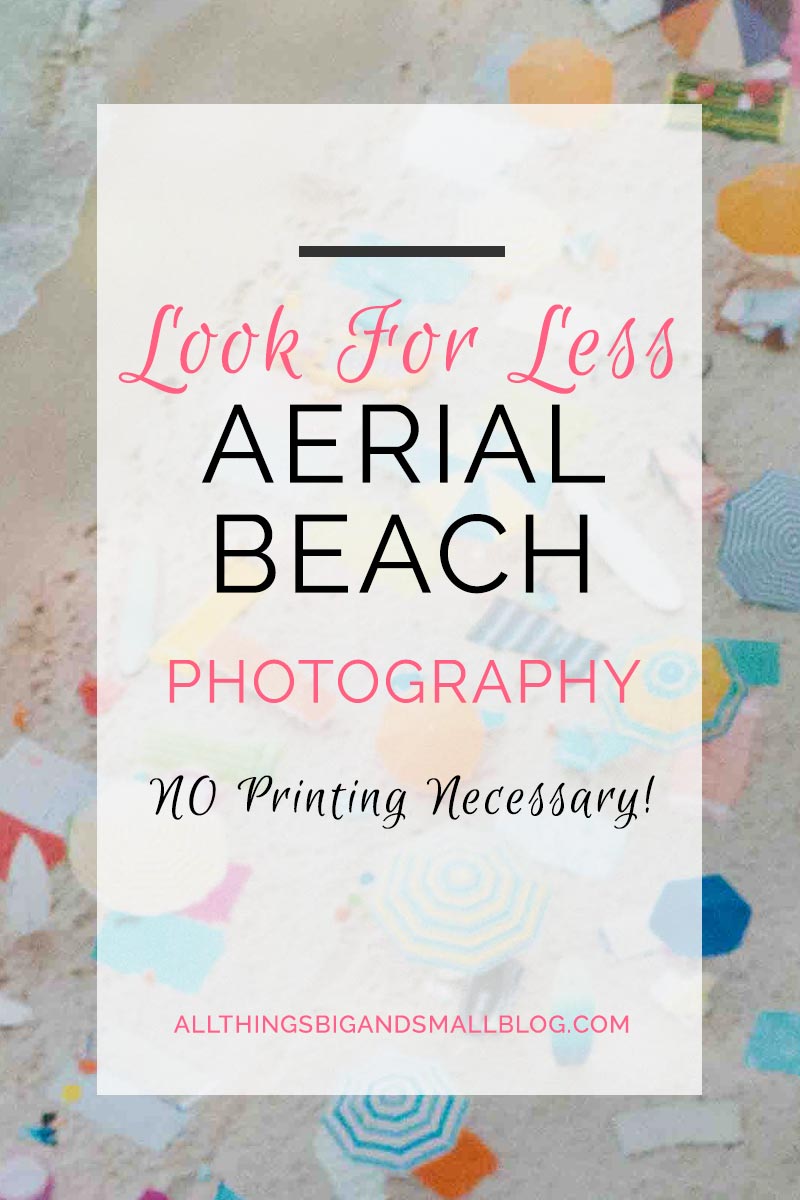 IF YOU LIKE THIS PLEASE PIN IT! THANK YOU FOR SHARING!
WHAT YOU NEED:
*affiliate links used for your convenience at no extra cost to you!
Frame (Ikea Ribba is what I used in the 11×14 size)
DIRECTIONS: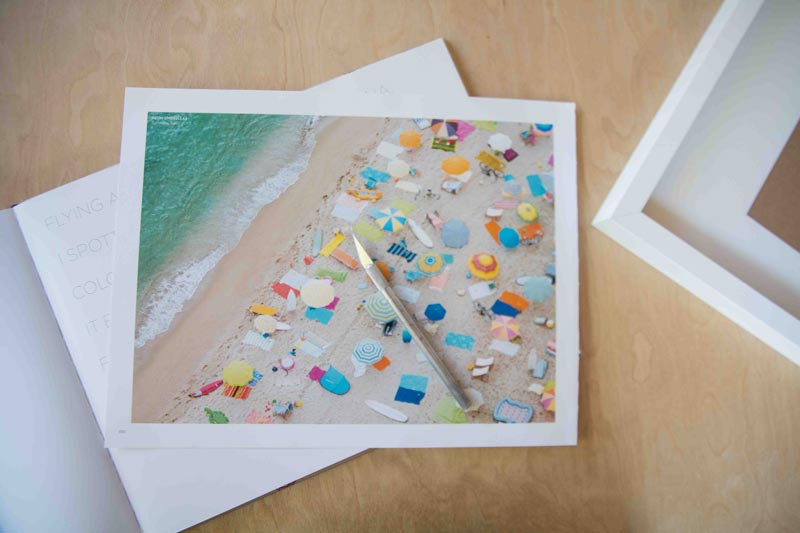 1.) Gather your materials on a clean surface. Select the photo you want out of the Book–I liked so many I had to use Post-Its to mark my favorites!
2.) Cut the page out of the book using the X-Acto Knife
3.) Put it in your frame! And hang it (or prop it on a table like I did!)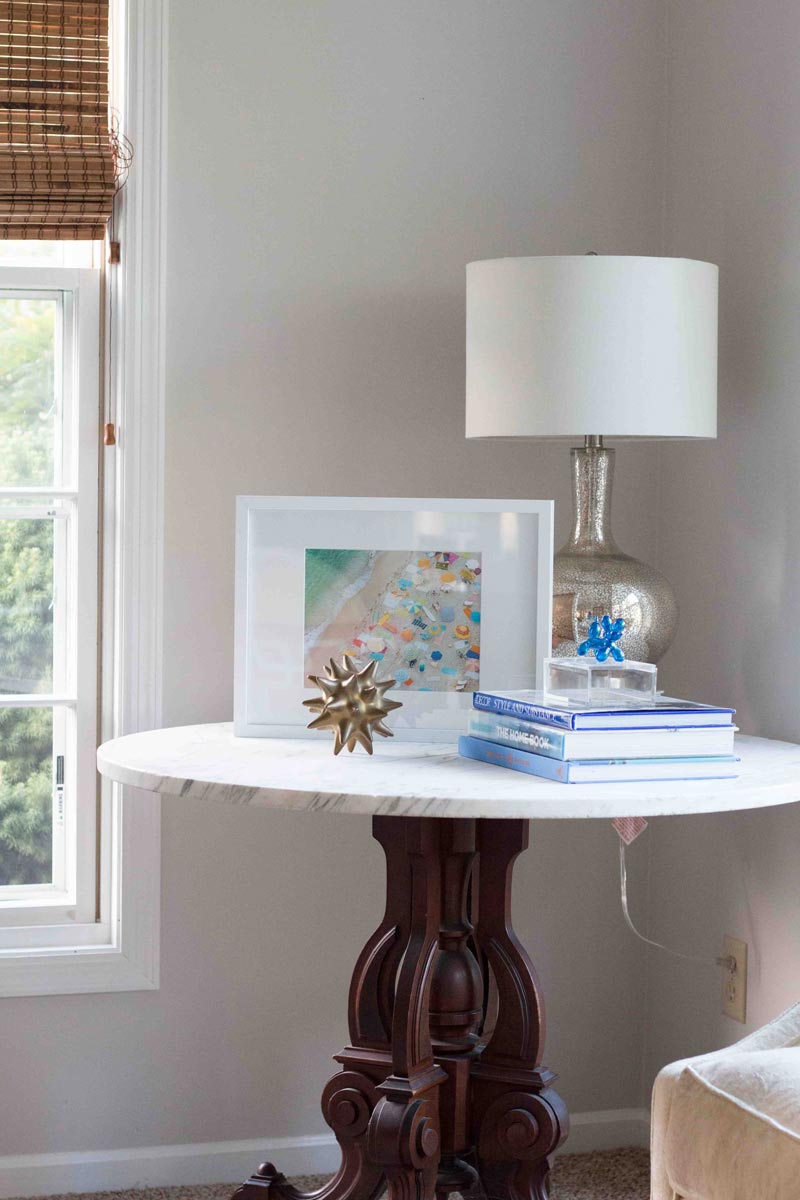 I absolutely love how it turned out and I finally have Gray Malin artwork for a budget friendly price! And if you like the style in this room, scroll down for full source list and projects!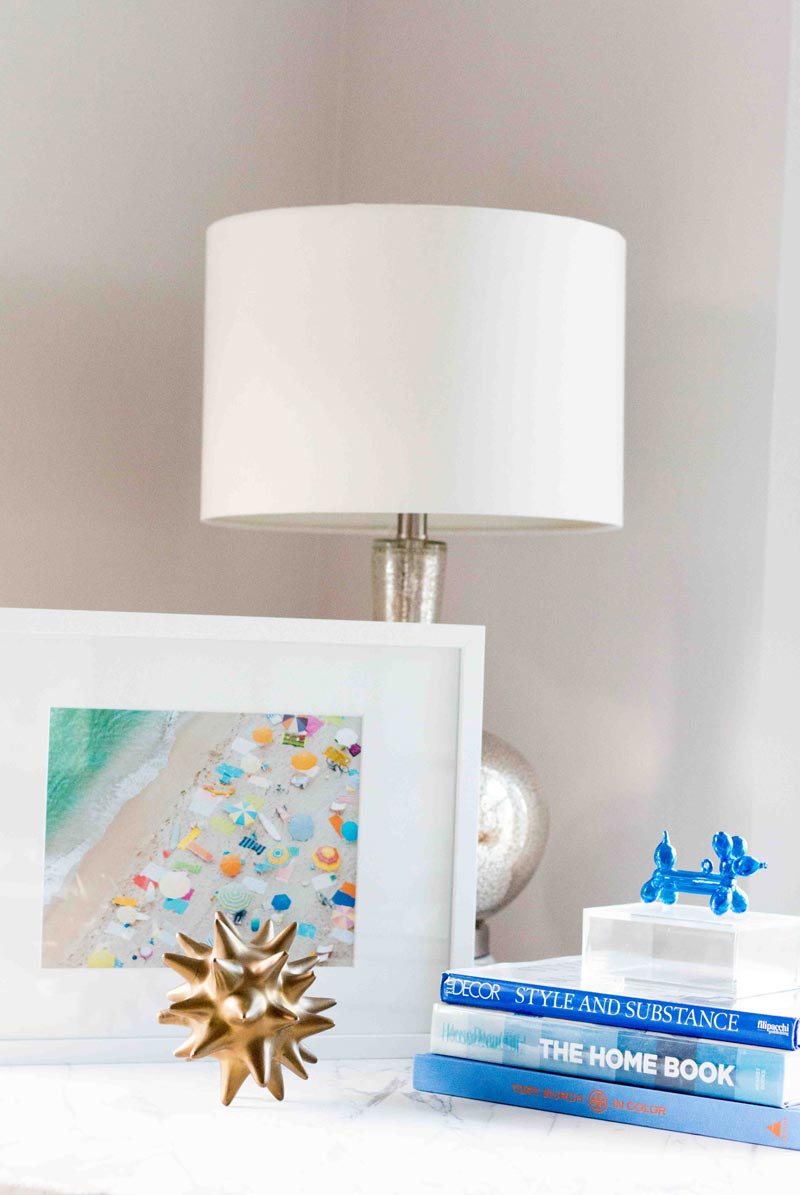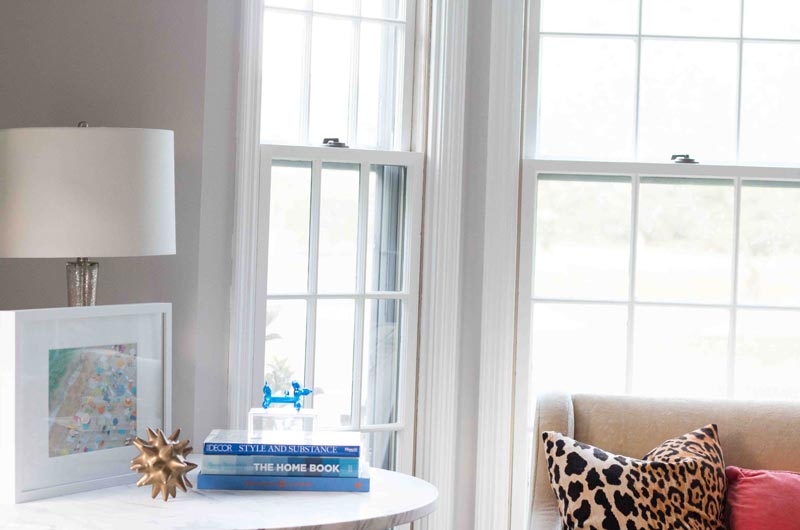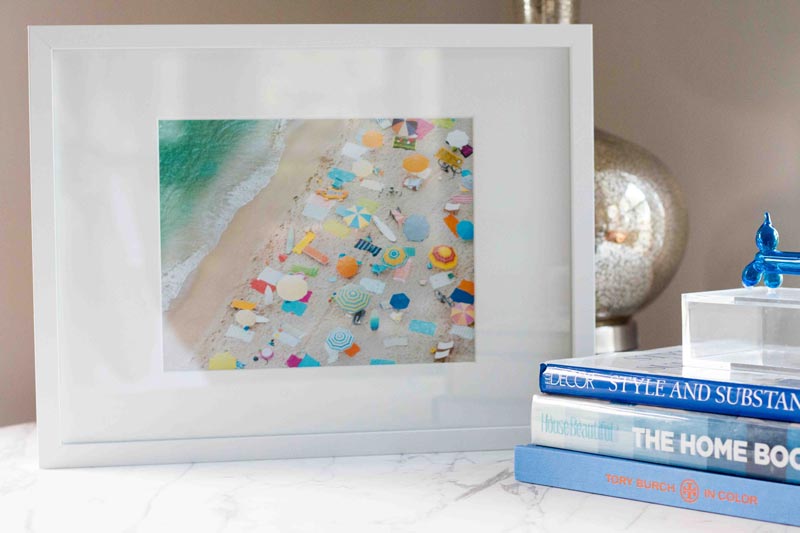 Related: Favorite Decorating Books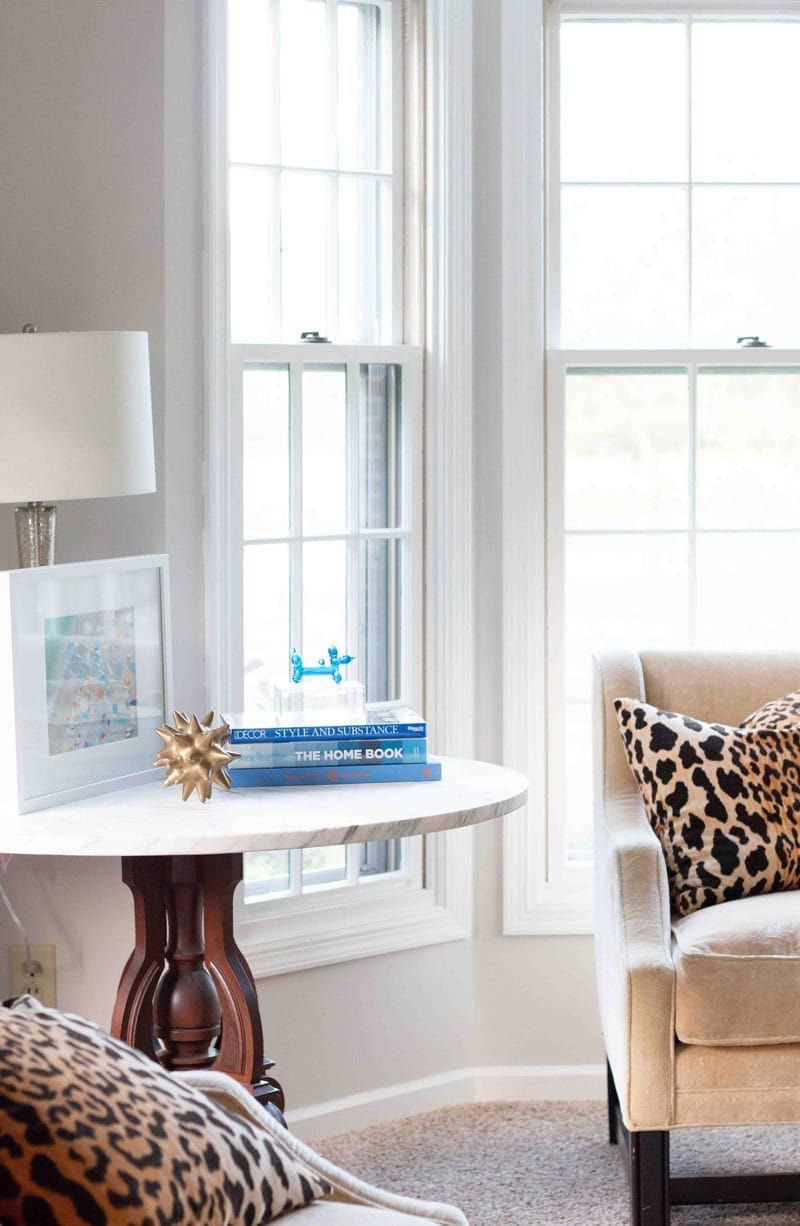 Related: DIY Leopard Pillows–2 for $80!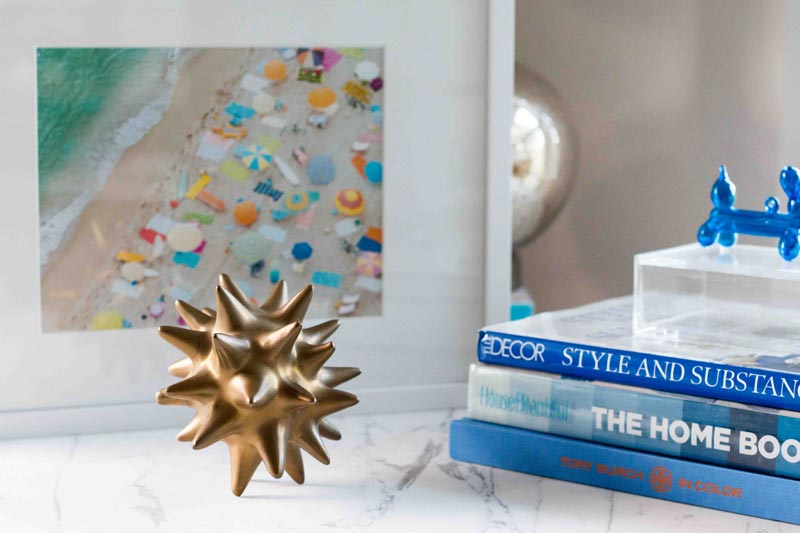 For a full living room tour see this post and the rest of our house
DweAllStudio Urchin
Lucite Box (a DIY I used this box and a Target Christmas ornament)
Tory Burch Book
House Beautiful BOok
Elle Decor Book
Leopard Pillows DIY
Marble table ($18 DIY Yardsale find plus a hand-me-down antique base)
Sofas (hand-me-down)
And if you want more ideas for budget friendly artwork see this post, this one, or this one!