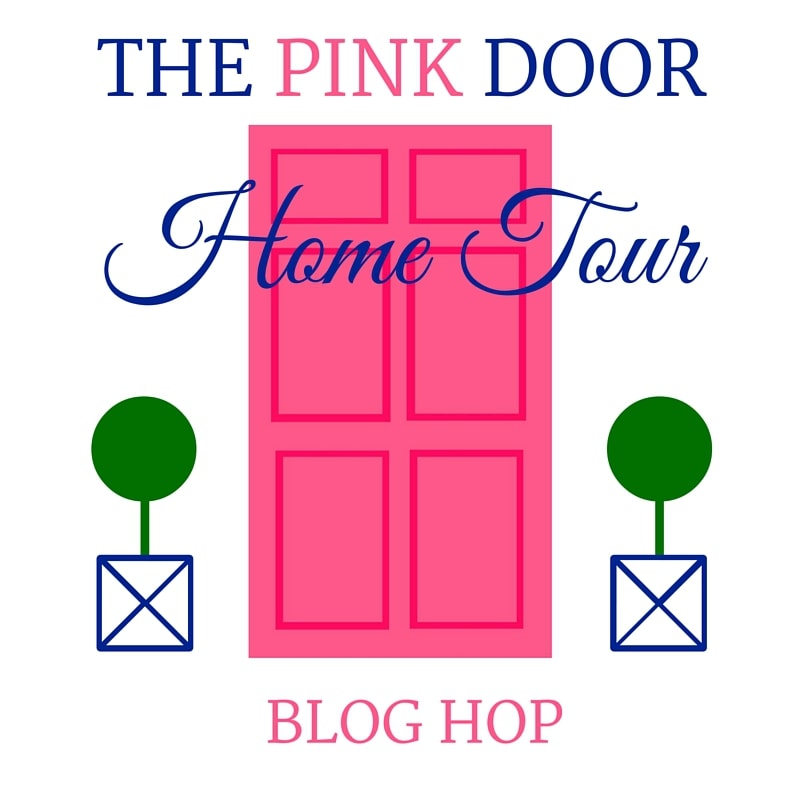 Welcome to the first day of the Pink Door Blog Hop! I am so excited that you dropped by! If you are new around here, my name is Annie. I am a SAHM of two (Bowe, my 3 yr. old daughter, and Jack my almost 1 year old son!) I live in Wisconsin with my husband and our two great danes by Lake Michigan. We are slowly but surely trying to DIY our way to our dream home in between diaper changes. Right now, I am working on our kids' bathroom for the One Room Challenge! So although we have tackled a lot of the rooms in the last 18 months we have lived in our house (we moved from Chicago,) there are a lot of rooms to be done still! So make sure you check back next week, when I will share my inspiration and plans!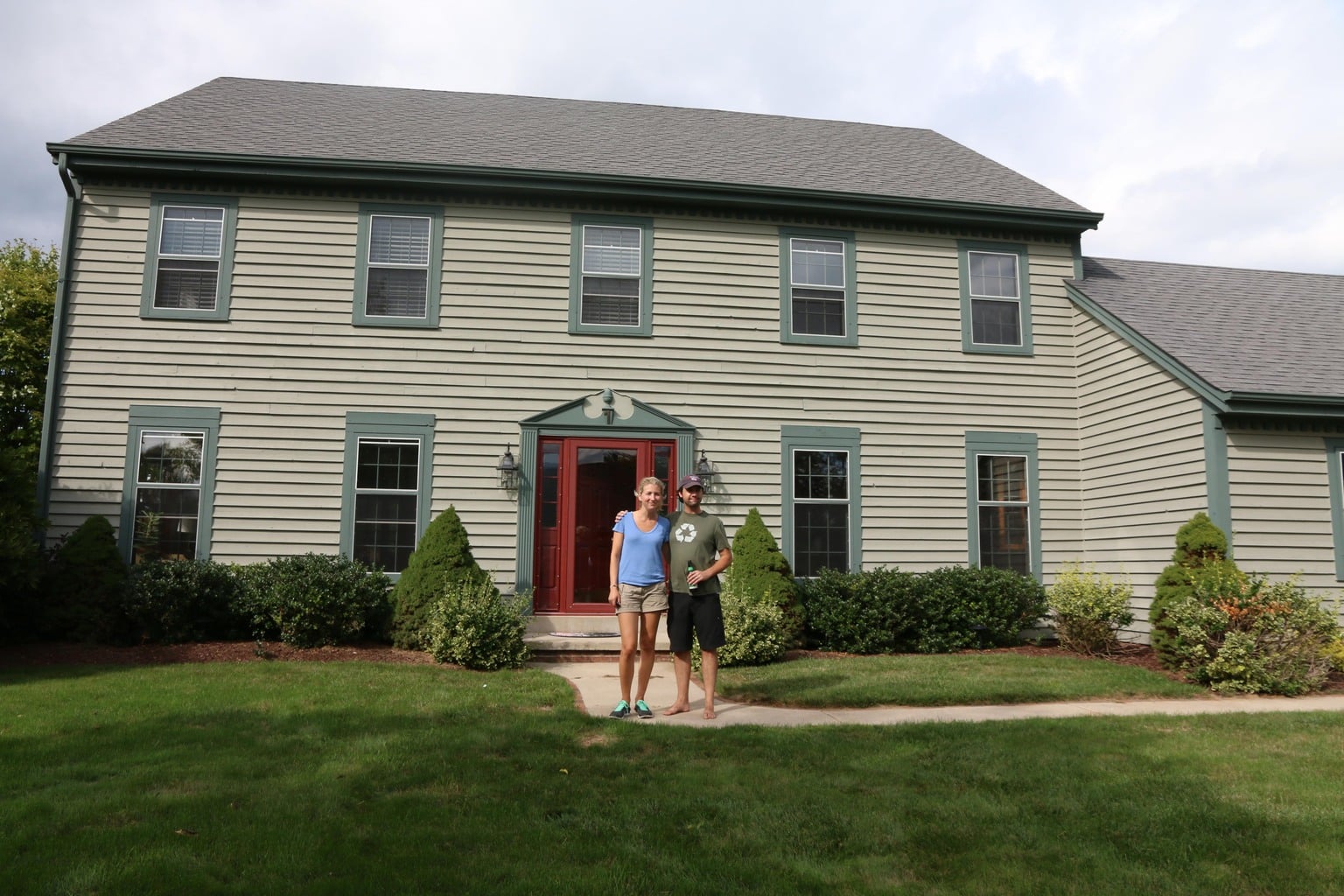 First Floor
ENTRY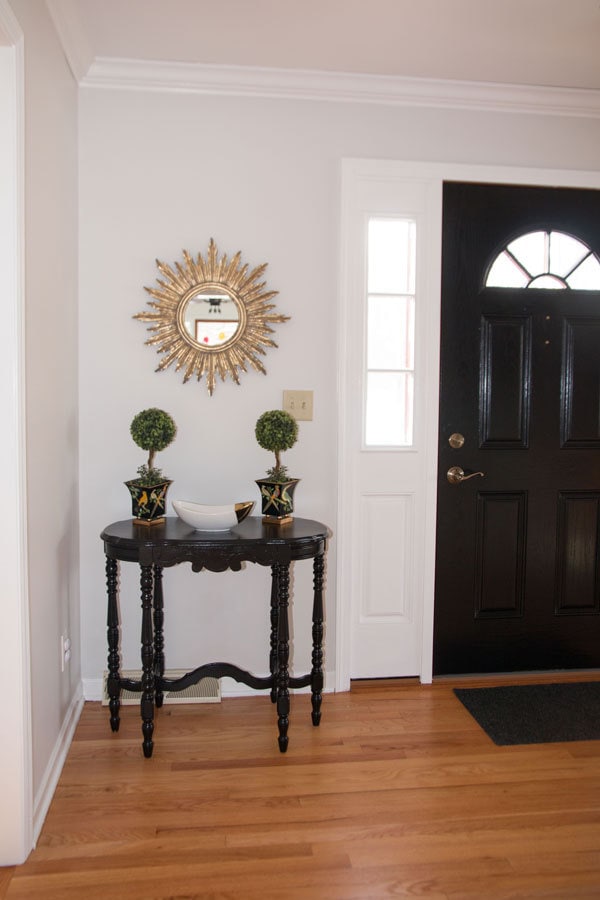 Our front entry has come a long way! I painted the ugly fiberglass door and refinished the vintage table!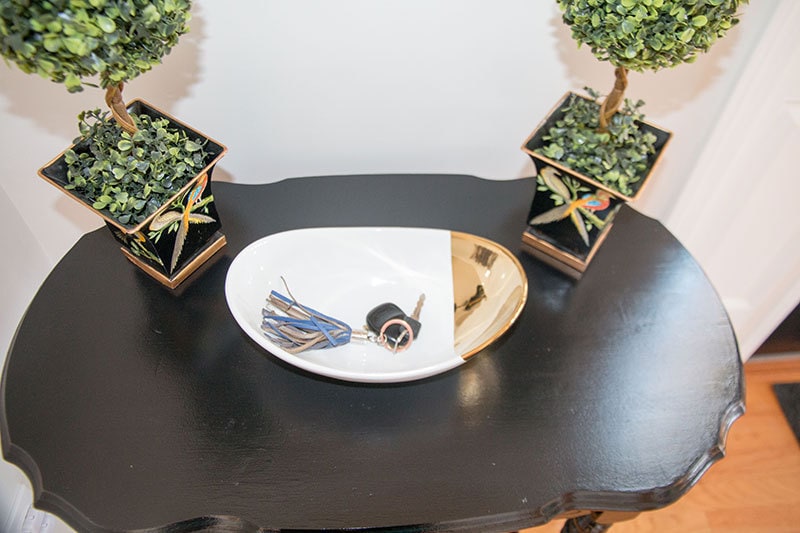 LIVING ROOM
From the entry, you can walk either into our dining room or our formal living room. This is my "pretty" room in the house. We don't use it as much as I would like but we use it more and more these days! It is the room with the best views in the house!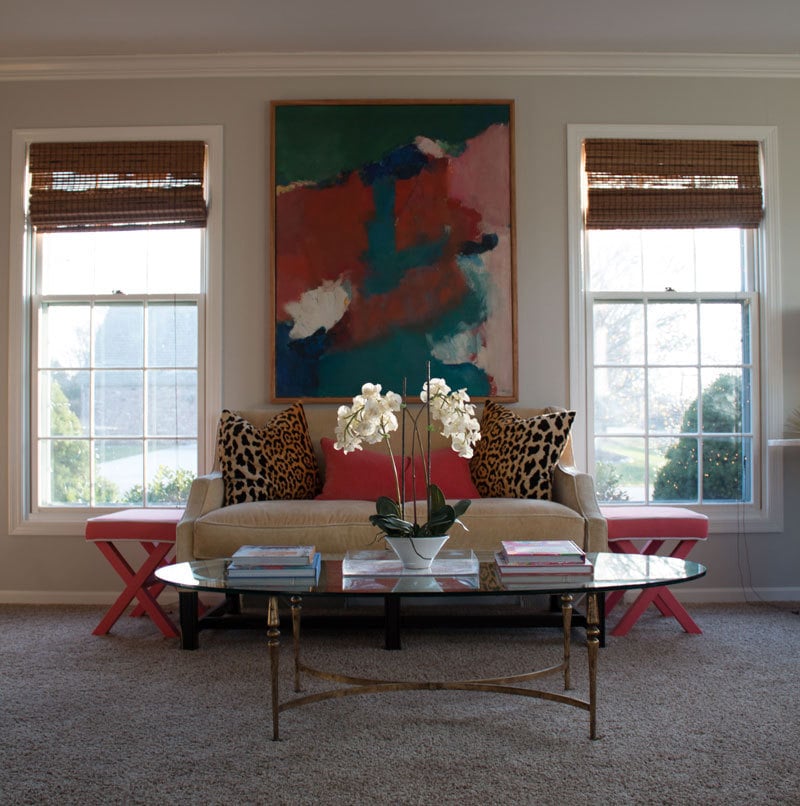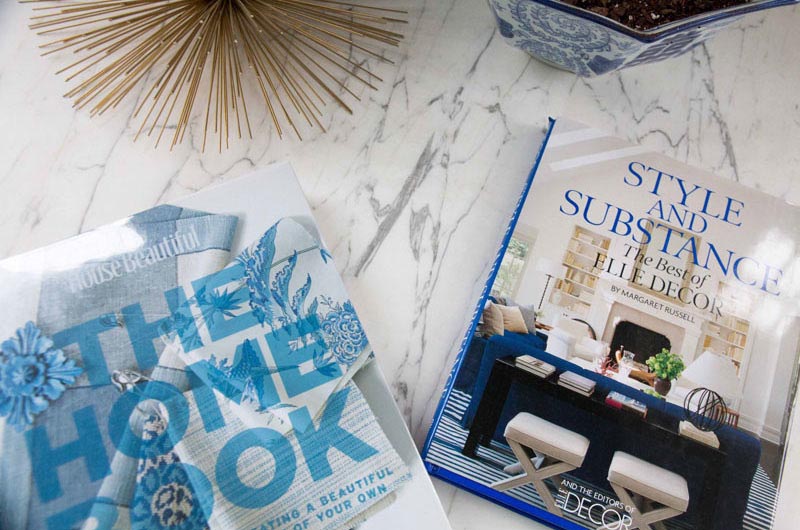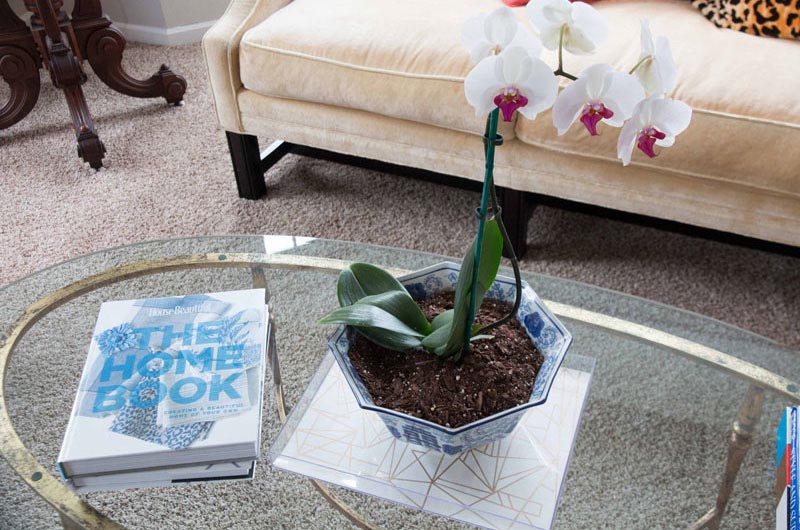 If you want to see a huge transformation thanks to paint, see this post! I painted all of the white trim!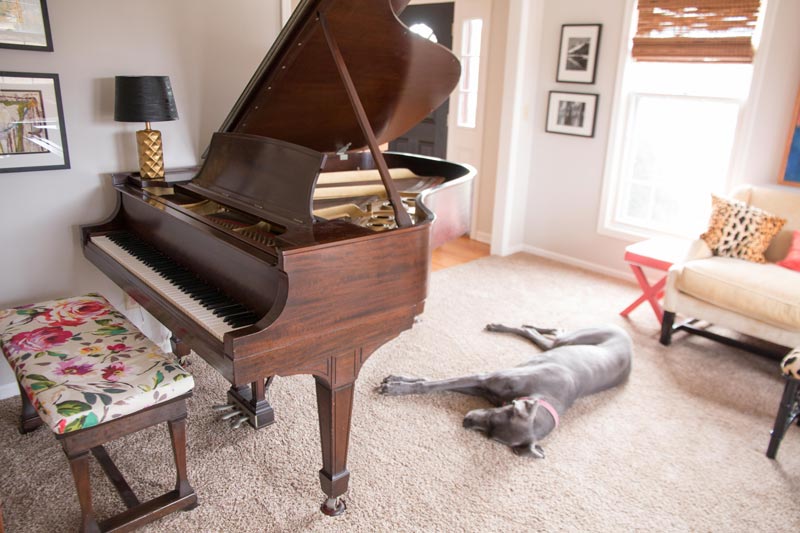 (DIY Upholstered Piano Bench Cushion)
Family Room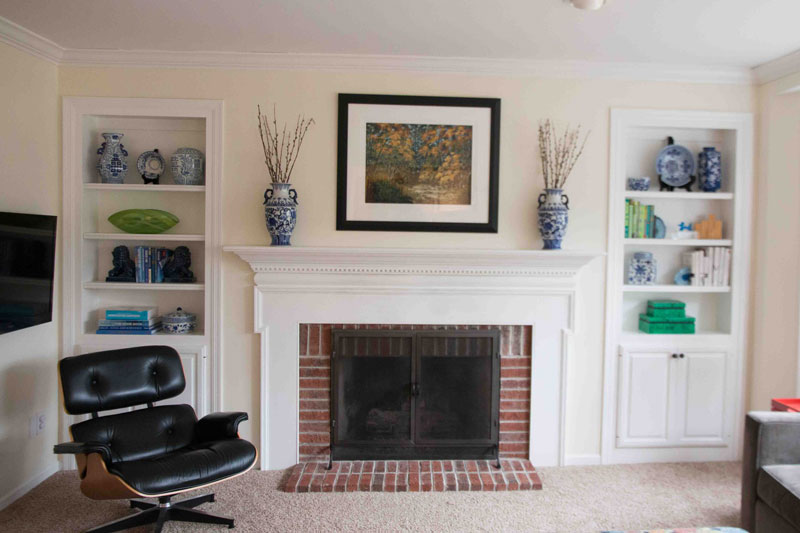 Like most families, we spend the most time in our family room. It opens up to our kitchen which is really helpful for preparing dinners!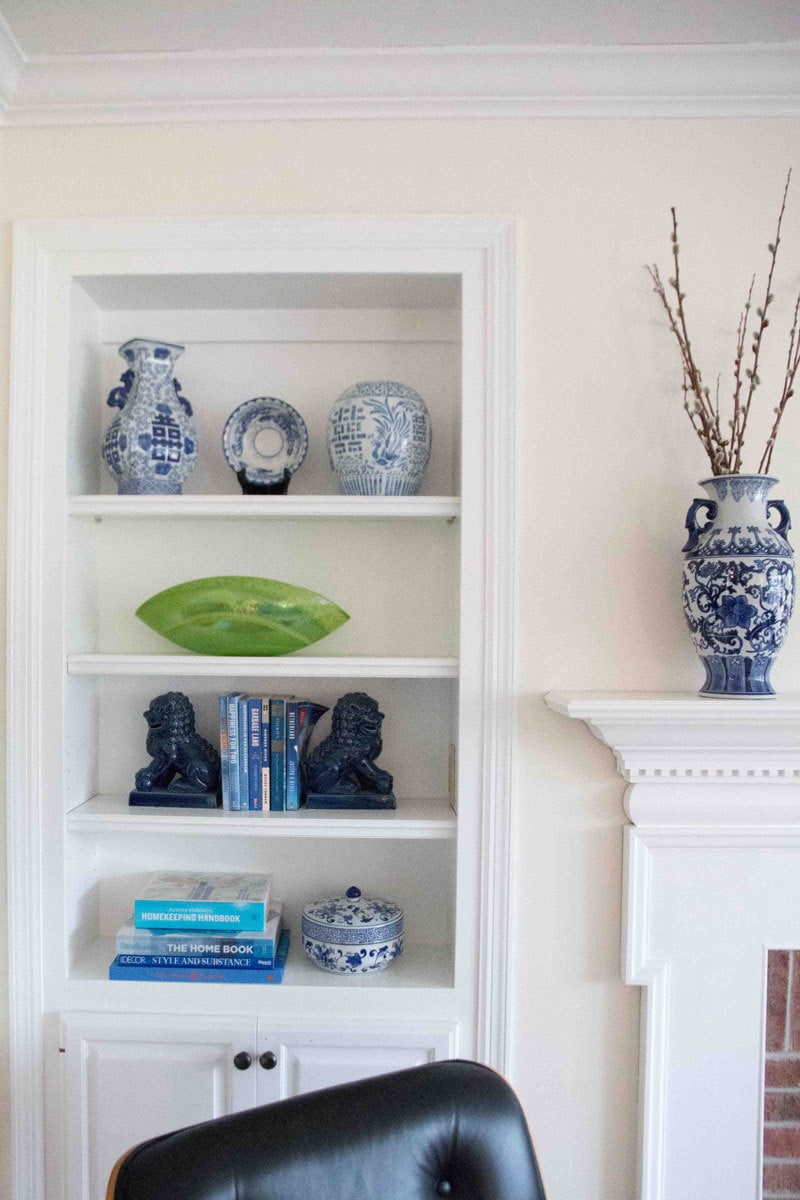 Again, this room has seen a lot of paint! When we moved it looked very different!
DIY Blue & White pillows and DIY ottoman
Kitchen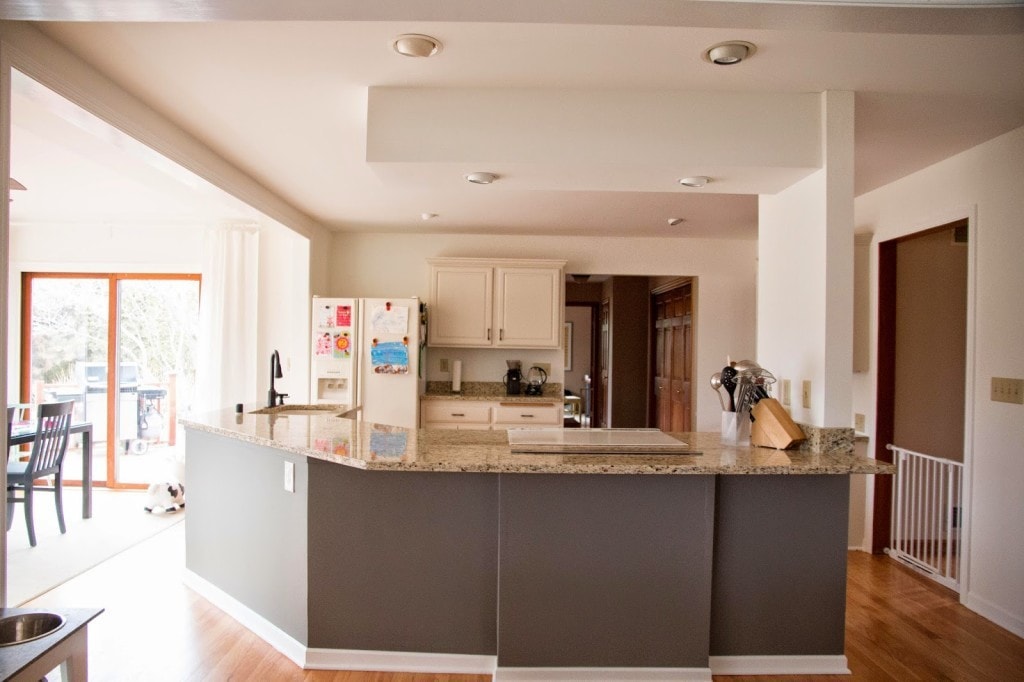 I have some more plans for the kitchen too! We have painted the walls and the trim in there but I still want to paint all the cabinets! We'll just say that I have a lot of painting in my future!
Eating Area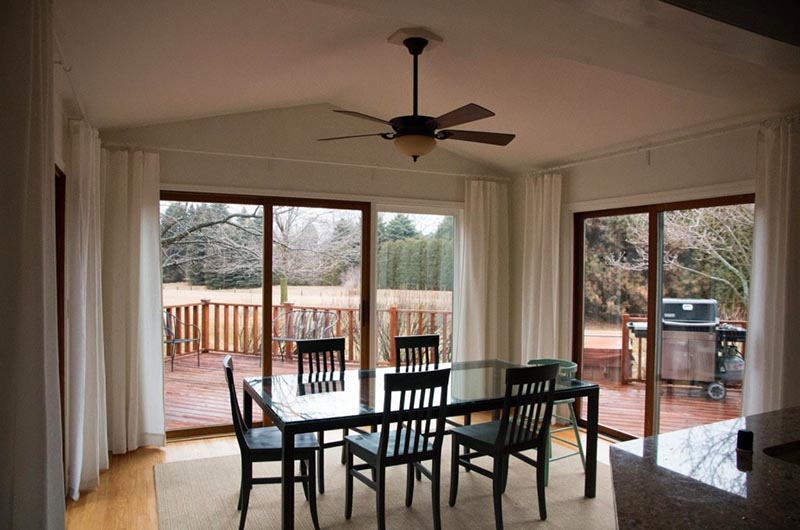 This is one of my favorite rooms in the house and most often used! It is surrounded by doors on three sides which means that you feel like you are outside when you get to be inside (my favorite!) I still need to paint the doors–I need to figure out how to do that for sliding doors! And we have plans to replace the fan with a DIY chandelier my husband is going to build!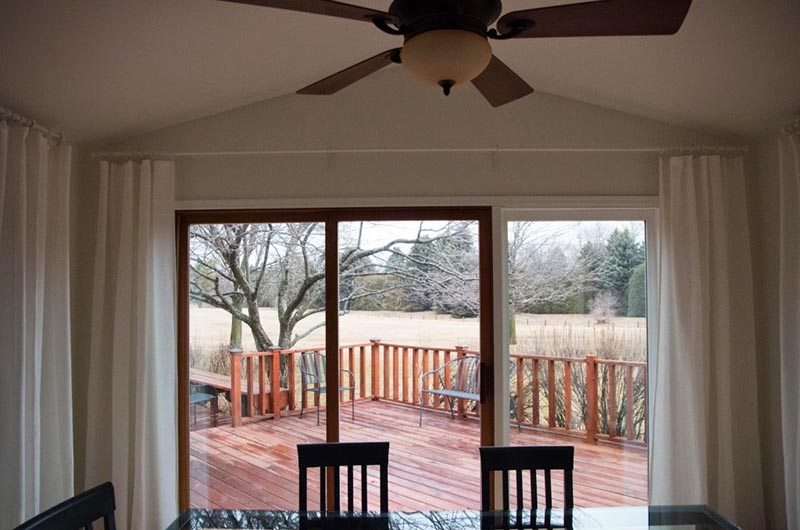 Dining Room
Our dining room is the least often used room in the house. After we painted and installed the paneling, we never moved the dining room table back in. Currently, we use the room as a sort of "tumbling room" of sorts. Until we get a dining room table it is the perfect room for the kids to play with train, tunnel, or just do somersaults! We just recently changed out the chandelier, and put in the modern one below that we inherited from my mom. We also switched out a more traditional mirror with the abstract painting pictured above. It isn't my favorite painting but it is a beautiful, one of a kind large abstract from my husband's great-uncle who was an artist. We feel lucky to have original artwork in the house. So I am thinking that this room will be a mix of modern and more traditional (given the beautiful inherited oriental rug and the rest of the house.) So this room is really a work in-progress!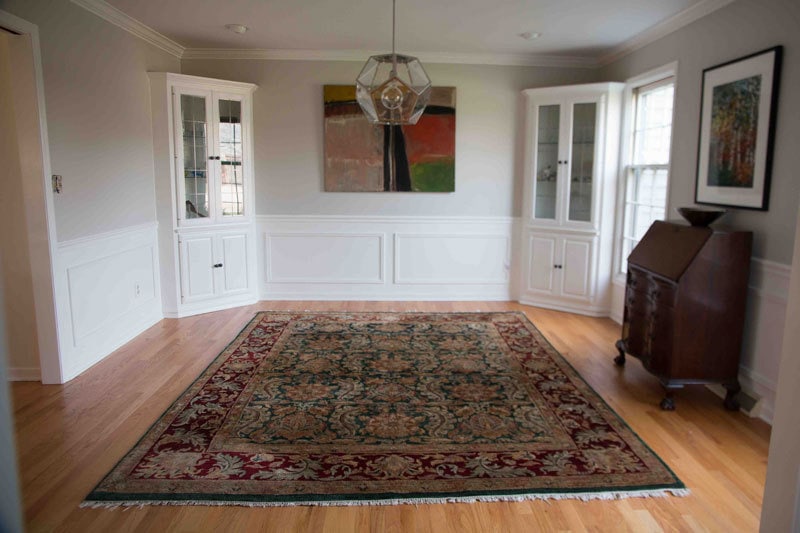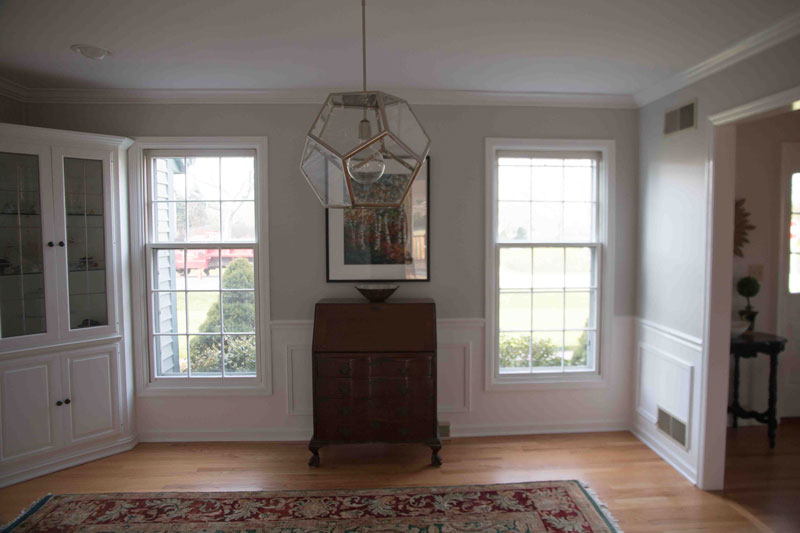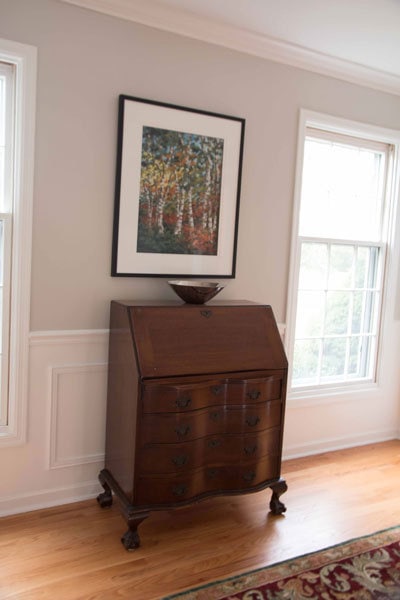 Office
The first floor also boasts a fifth bedroom and a full bathroom (not pictured–it is too ugly!). We use the fifth bedroom as as an office/ dog room. My daughter affectionately refers to it as "dog's office." Our great danes hang out in here most of the days and it is the work horse of the house. You can see that no real improvements have been made. We have some big plans to do built-ins on every wall but that is a whole lot of time (which we don't have with two little ones.) So for now, this room is a work-in-progress as well!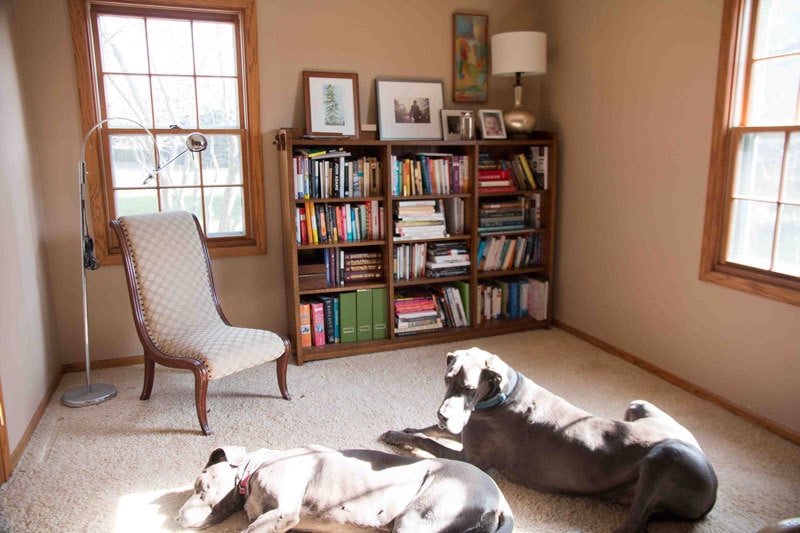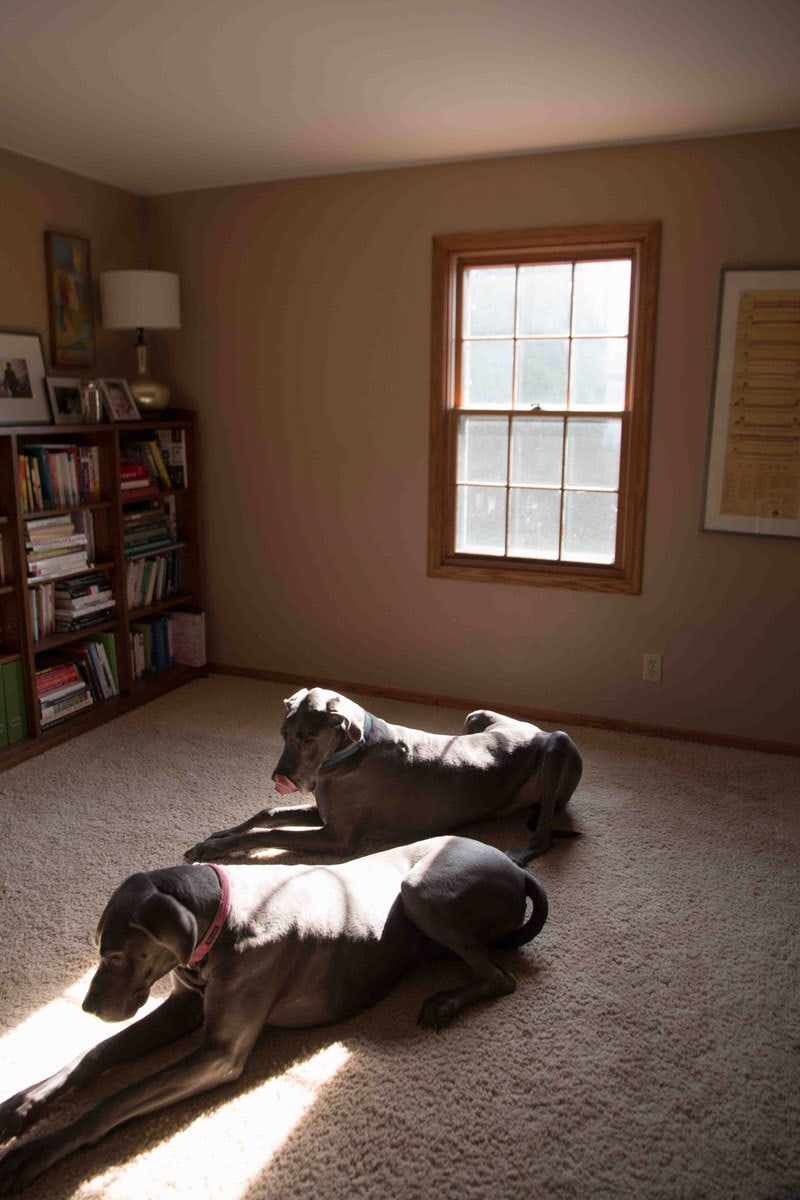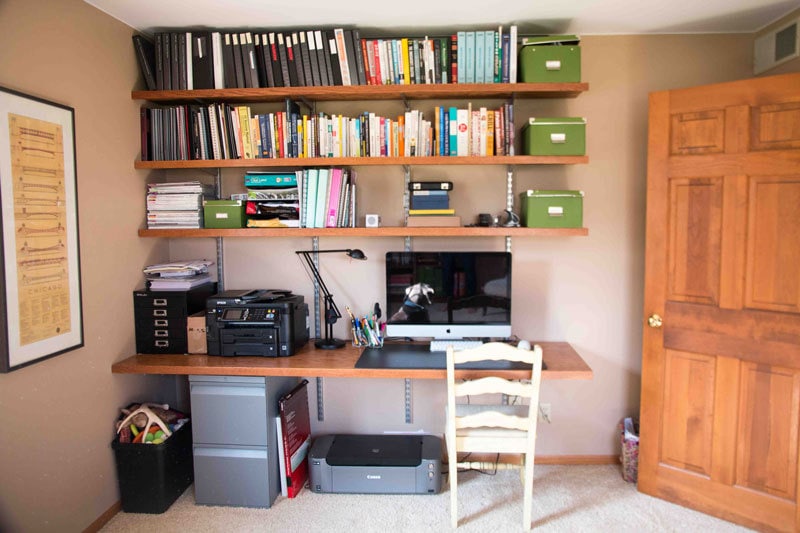 Second Floor
Our second floor is mostly untouched aside from the kids' rooms. And like everything else, there is a whole lot of painting that has been done and needs to be done! But here are the rooms (four bedrooms plus the kids and master bath!)
Bowe's Bedroom
My daughter, Elizabeth Bowe's bedroom is by far the most complete in the house and it is chock full with all of our DIY projects. To see all of the projects, see this page (DIY Upholstered Curtains, Upholstered Headboard, Budget-friendly Artwork, Vintage Dresser, Upholstered Bench, and TeePee!)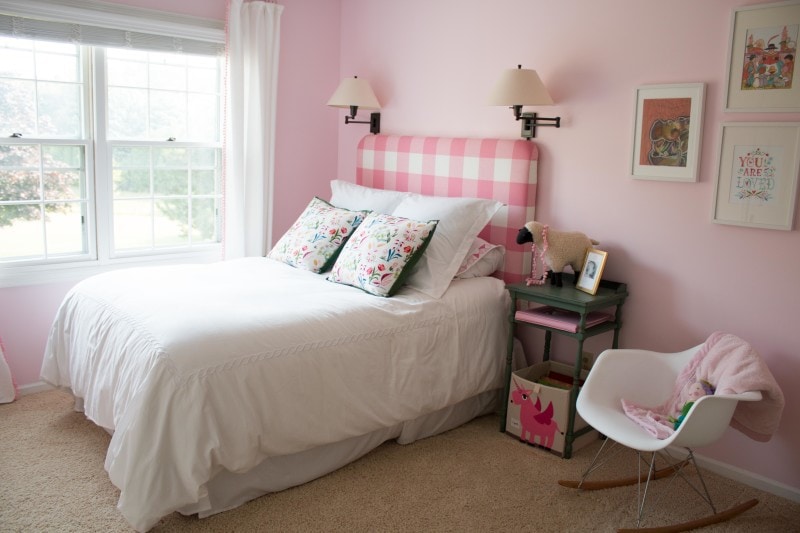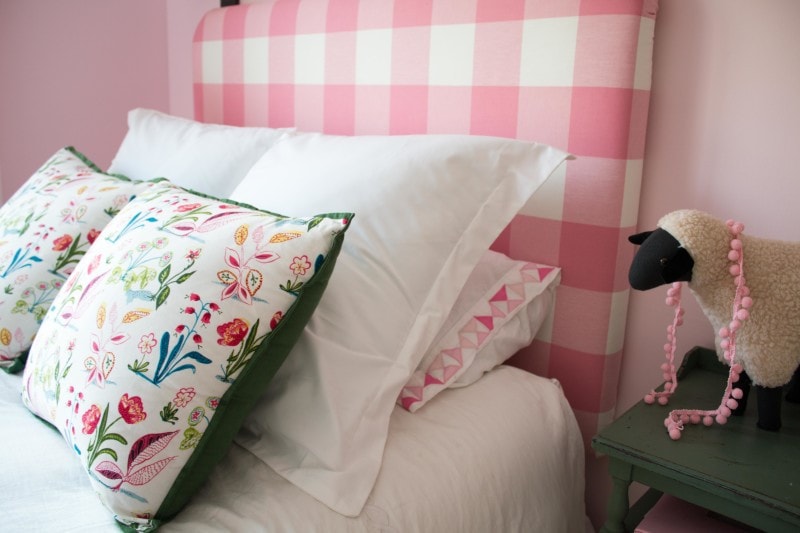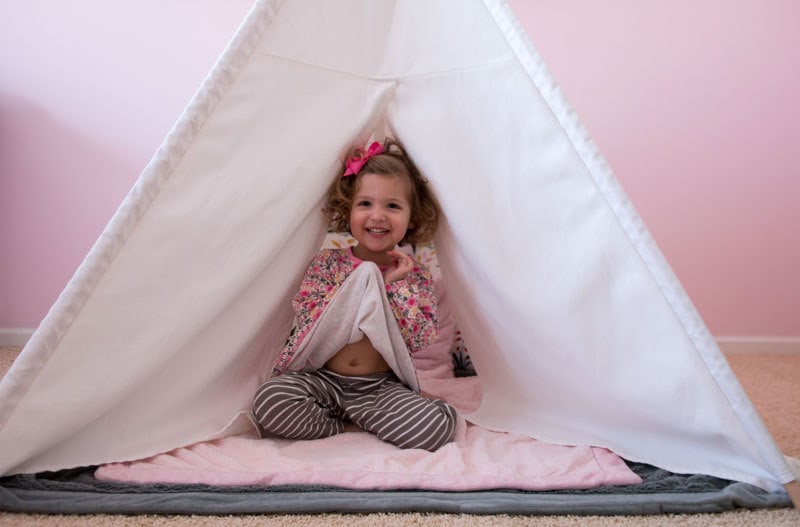 The special girl herself!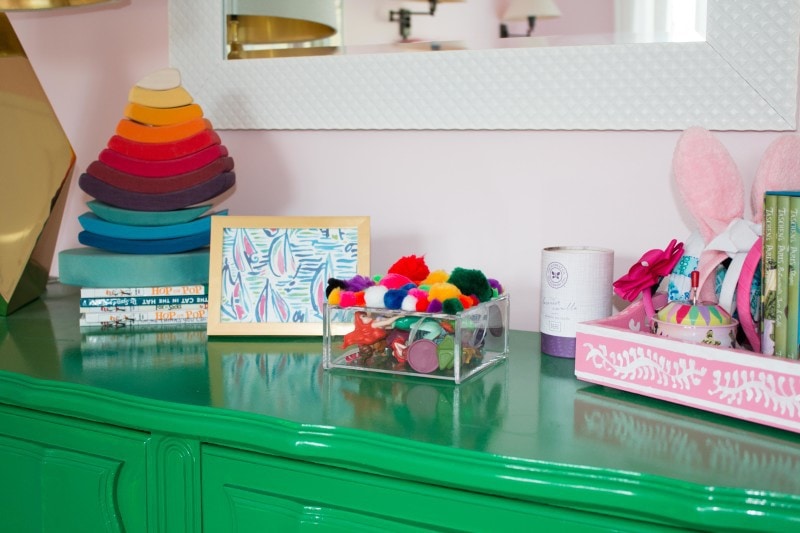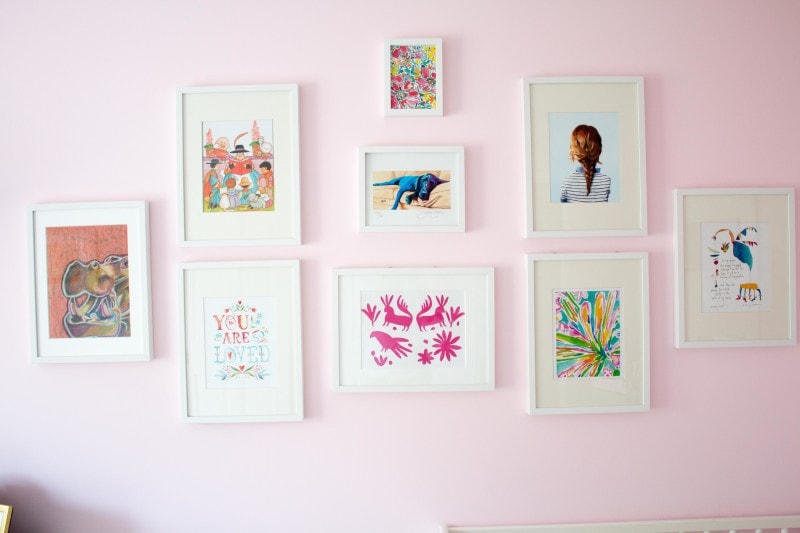 The Nursery–Jack's Bedroom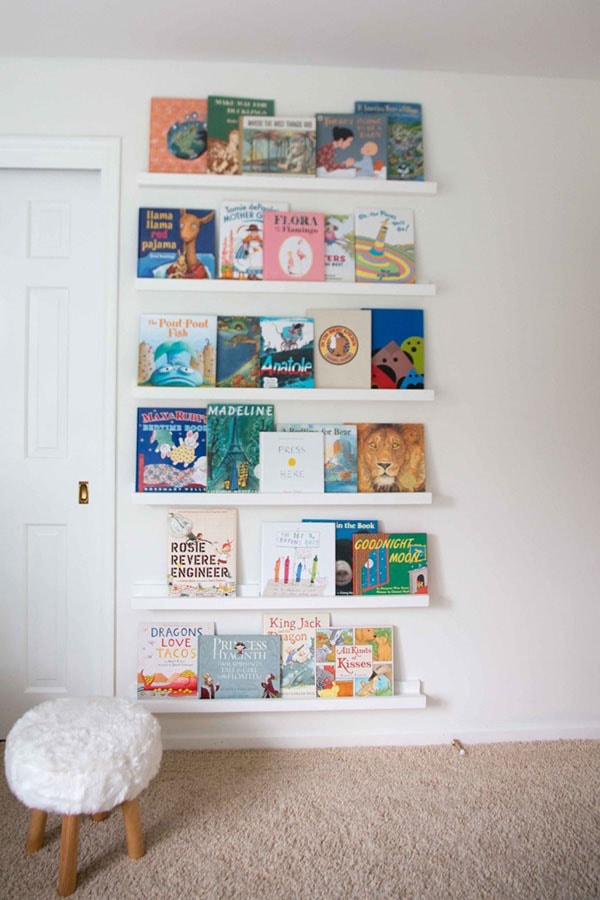 Jack's bedroom is the second most "finished" room in the house, and it is full of our DIY projects too. Check them out here!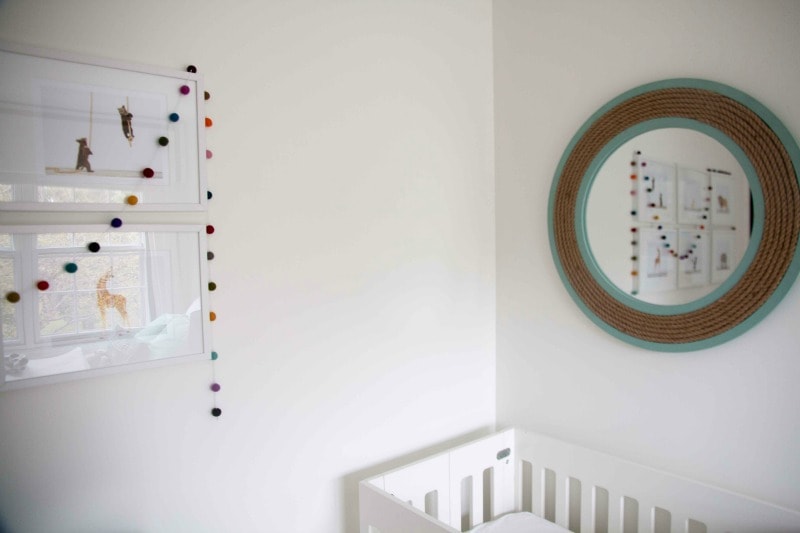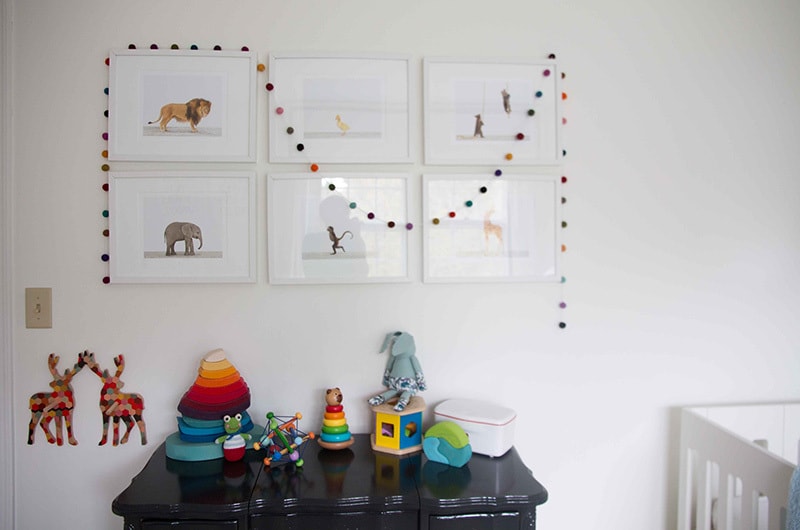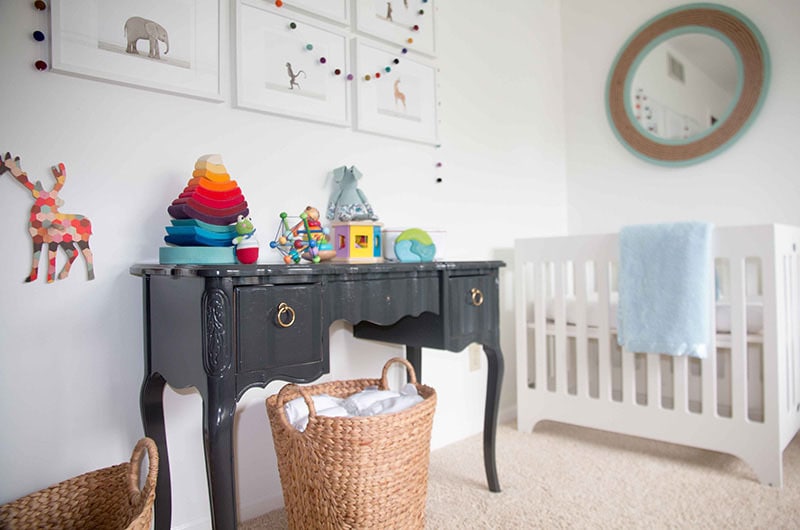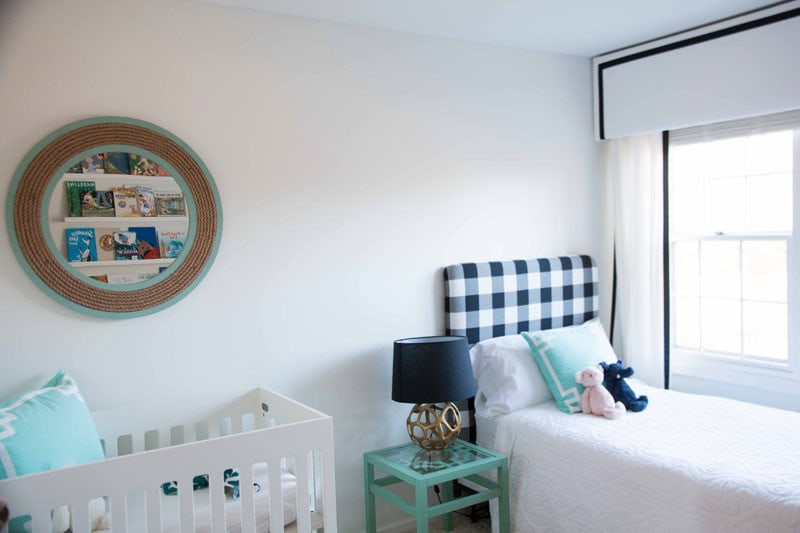 Guest Bedroom
This is another one of those "untouched" rooms. We haven't made any improvements or even painted to it yet! It is on the list! We have spent zero money on this room, and it kind of shows. Oh, well! This will eventually be Jack's room and will be navy blue and very nautical.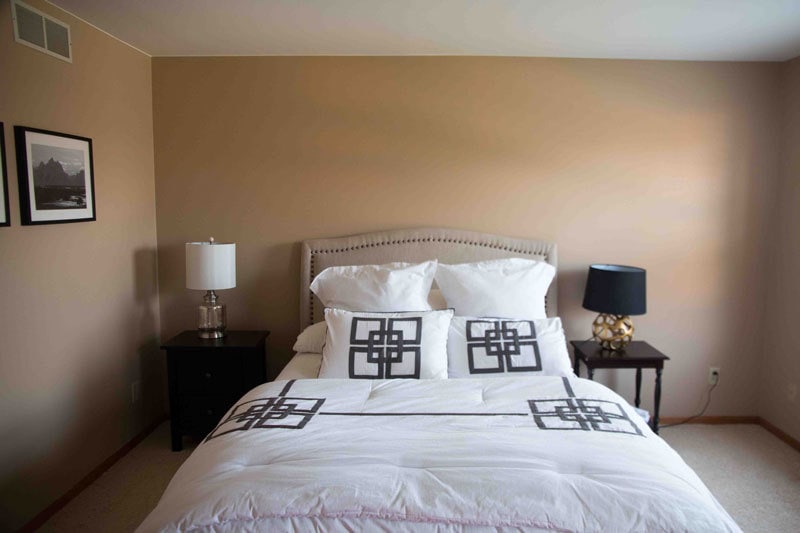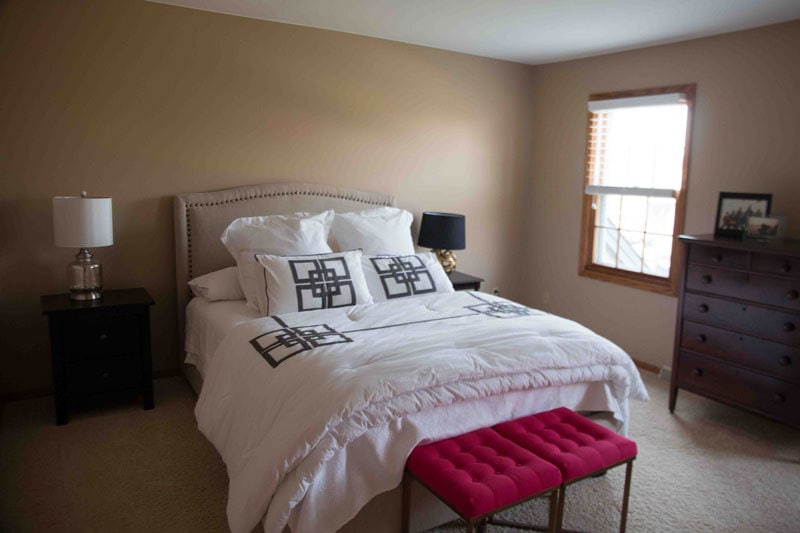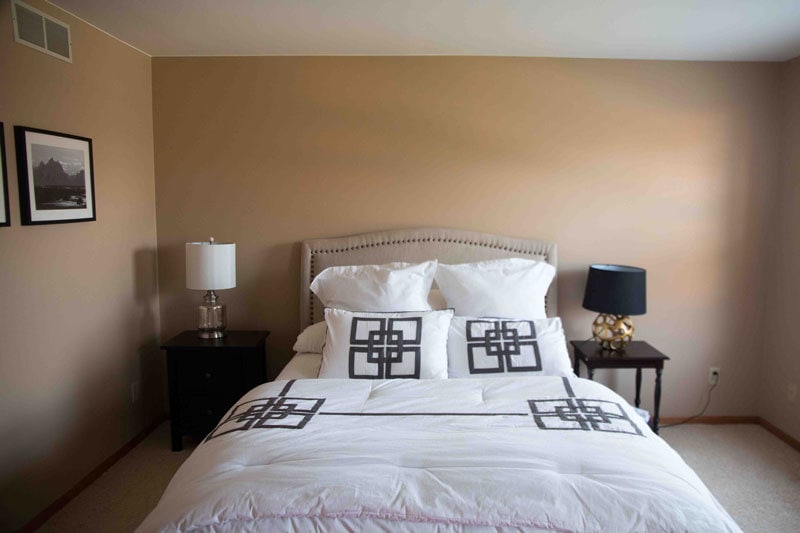 Kid's Bath
Alright, so our current kid's bath looks so bad that I couldn't make myself photograph it! For all the pictures, including what is currently happening in there see this post.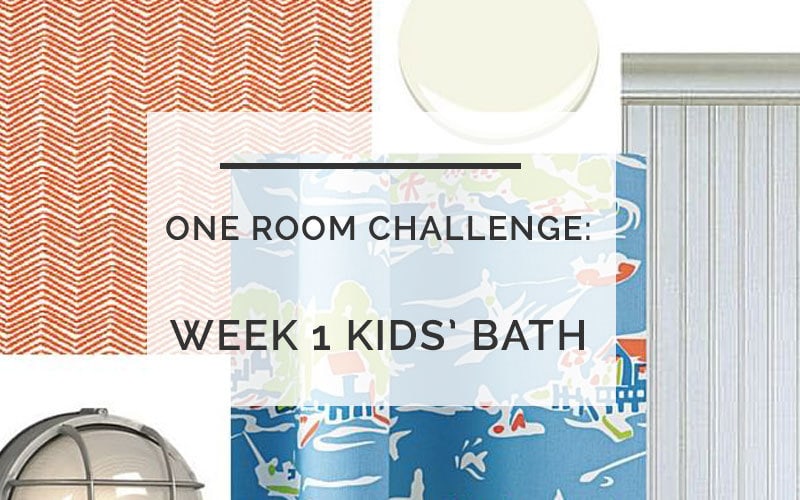 Master Bedroom
We haven't even touched our bedroom or bathroom, so there is a lot to be done but mostly just painting! I am thinking white, bright, and serene! Right now, like every other part of the house there is way too much brown going on! Oops, and I realized that this picture has our DIY co-sleeper. It is an old picture from when my son was born. As he is nearing 1 year old I guess it is time to reshoot! Of course, nothing in the room has been touched though!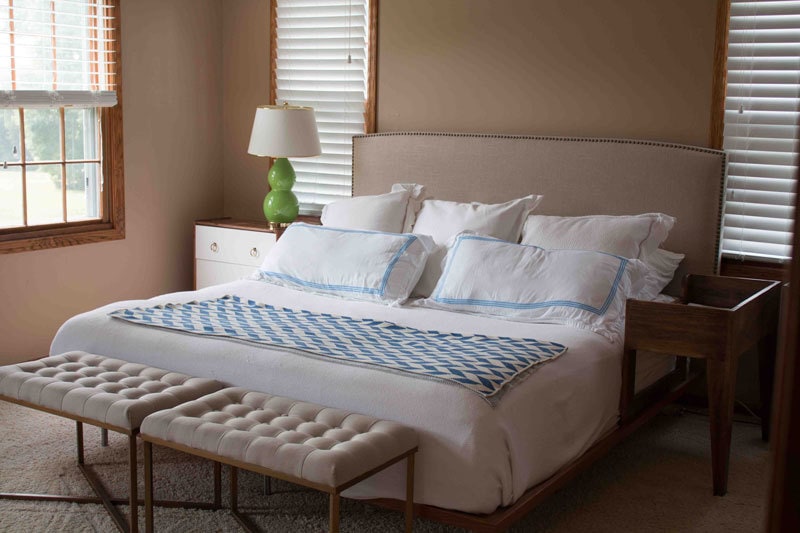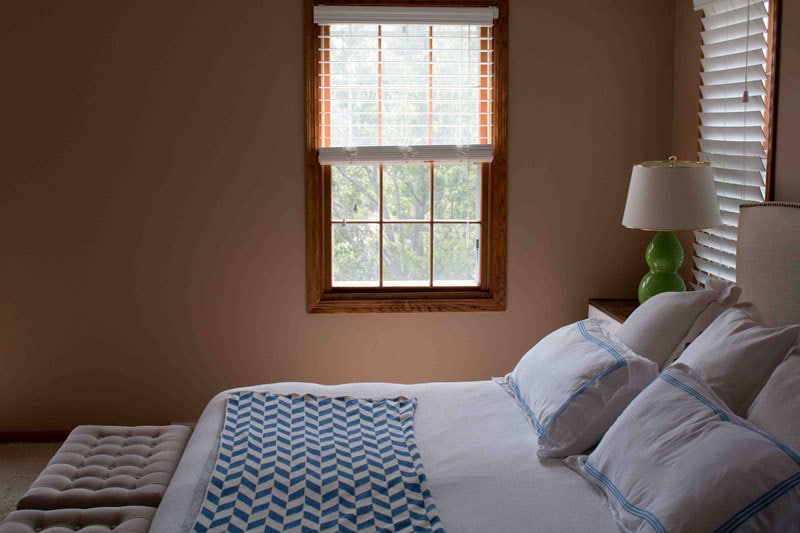 Master Bath
Alright, so our master bathroom is like half the size of our old apartment. It is huge, and very nice but will need some updating. The jacuzzi (seldom used takes up 75% of the room, and the shower is really cramped (which we use everyday). So I am planning on painting everything and replacing the light fixtures in the interim, and one day down the road ripping out the jacuzzi (that is the size of a swimming pool) and putting in a double stand up shower.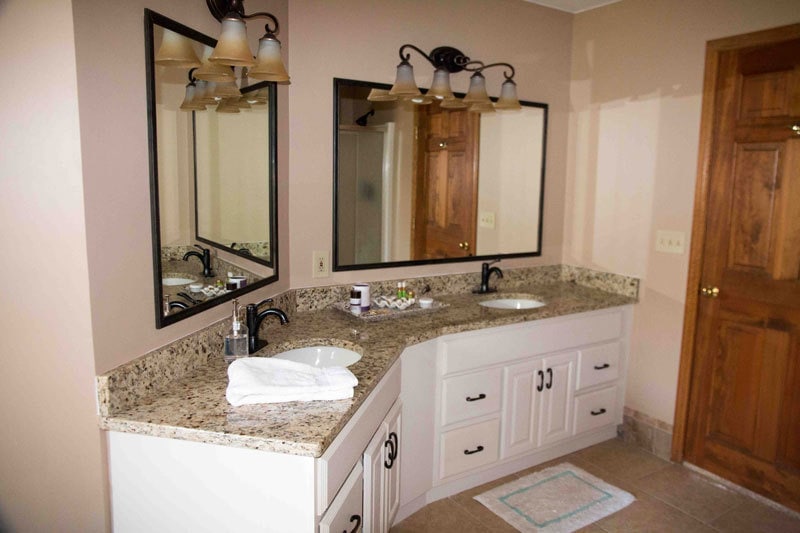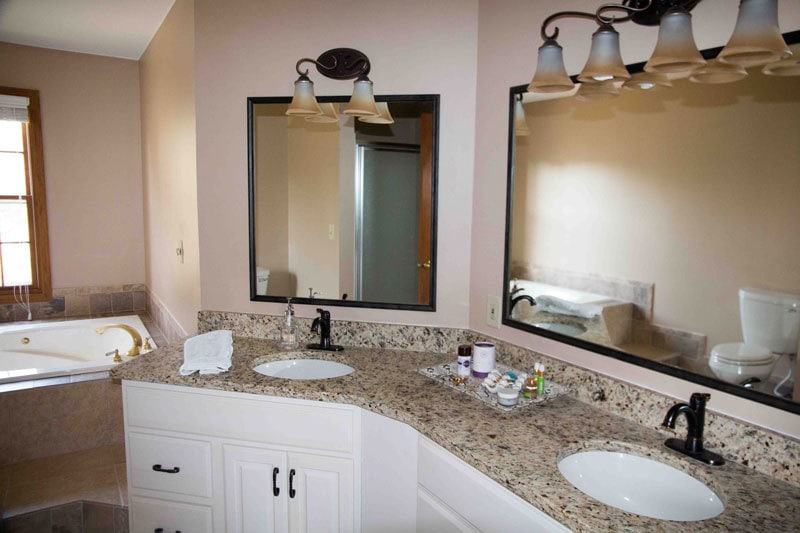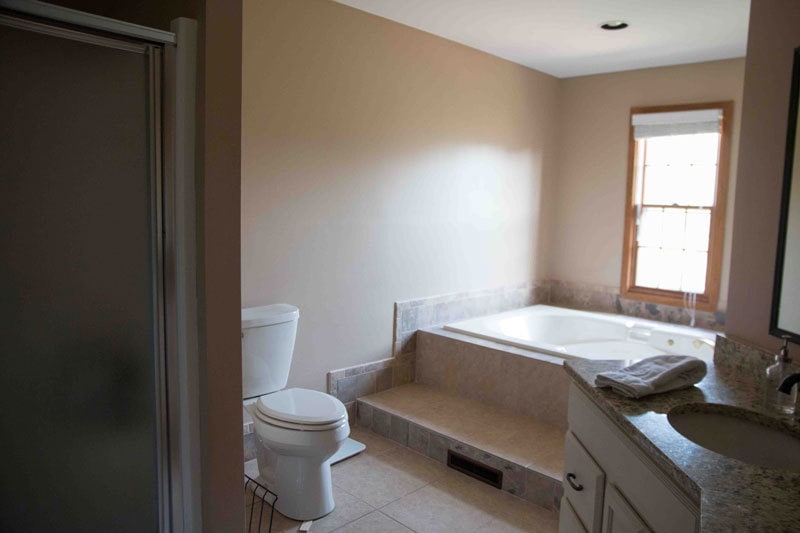 Thank you so much for visiting and make sure to see all the other ladies! I love all of their houses and know you will too!