Painting Wood Trim without losing your mind should be the real title of this post because, well I have done it the right way and the wrong way, and nearly lost my mind. So here I am going to share with you the EASY WAY for Painting Wood Trim! When we bought our house, the first thing I said to my husband was, this wood trim is going to have to go ASAP. Slowly but surely, we have been painting one room at a time. But before we delve into all the nitty gritty details (FULL SOURCES AND DIRECTIONS BELOW.) I am going to show you a little before and after!


PAINTING WOOD TRIM WHITE

See all my favorite tools and tips in my free E-Book, The Designer's Guide to Painting Your Home which is stuffed with all my favorite before-and-afters, resource lists, and tips to painting quickly!


DIRECTIONS FOR PAINTING WOOD TRIM
1.) Apply wood putty to any holes in the trim (our windows had tons of nail holes that we needed to fill from the previous owners' curtains.) Wipe off the excess (and if you want sand it, but I never do–I just wipe off the excess with my finger so just the hole is filled.)
2.) Wipe down all of your trim with a damp cloth. If it is very dirty wipe it down with a mixture of vinegar and water; but, I just use my Norwex cloths.) You want a clean surface for primer adhesion.
3.) Tape off any areas that you need to protect. I generally cut in by hand but on the hardwood floors, I always tape the baseboard. At this time, also move furniture out of the room and lay down drop cloths over all floors/ carpet.
4.) Apply primer (see this post for more exact step-by-step directions). Use TWO coats of primer.
5.) Apply two coats of semi-gloss paint.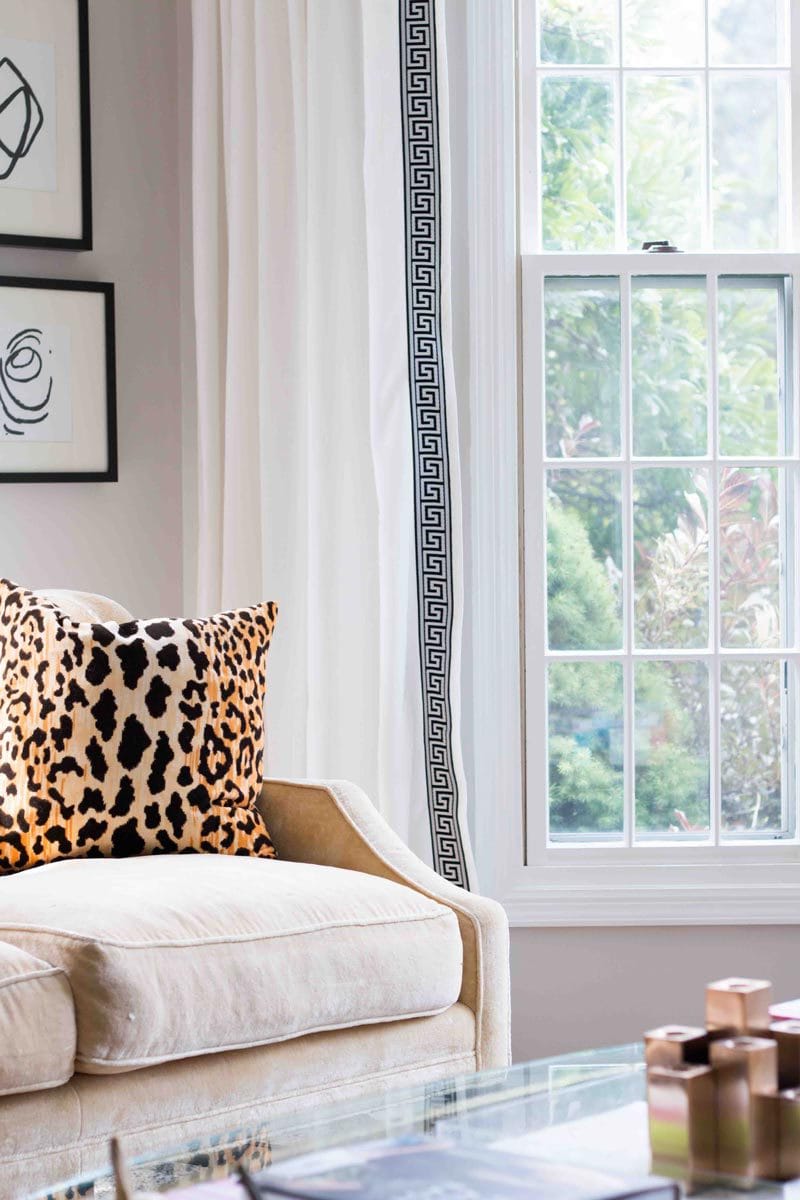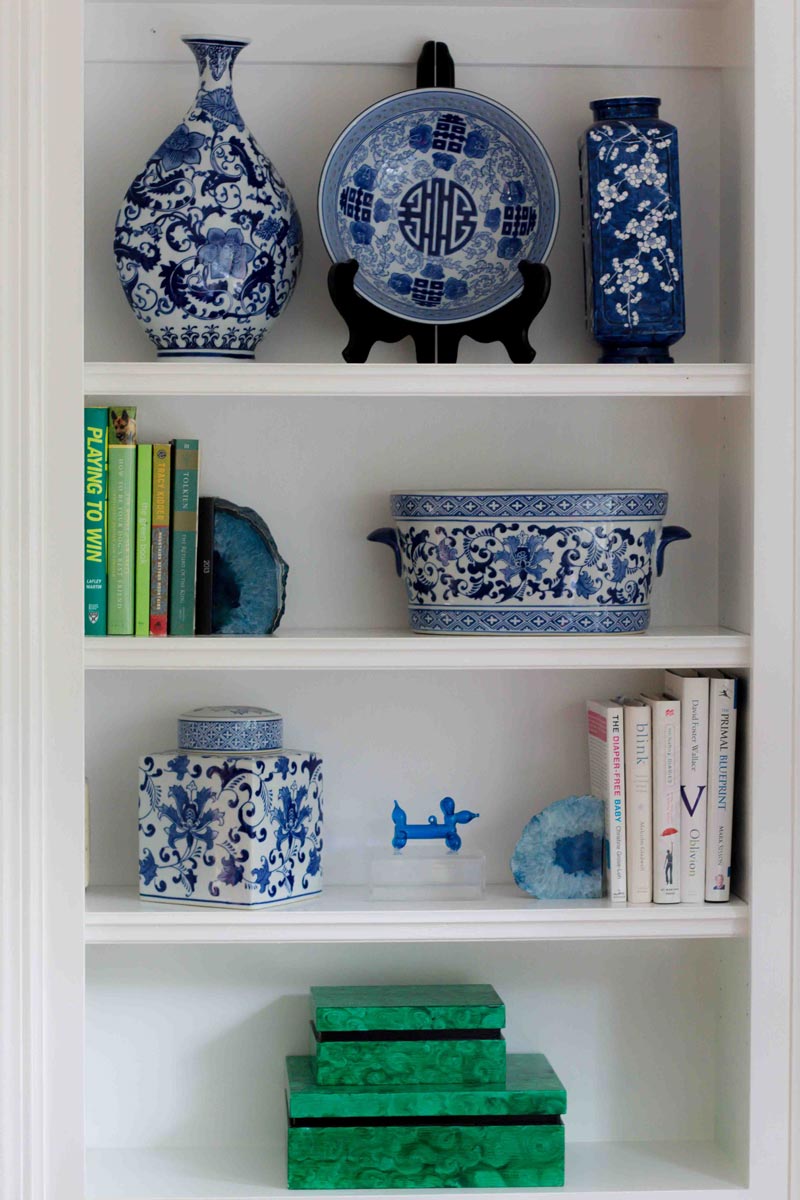 Here are some more before shots. You can see there was A LOT of oak trim! After painting it, we like it so much more and the division between the ceiling and the walls really fades, making the ceilings (about 9′) seem much higher.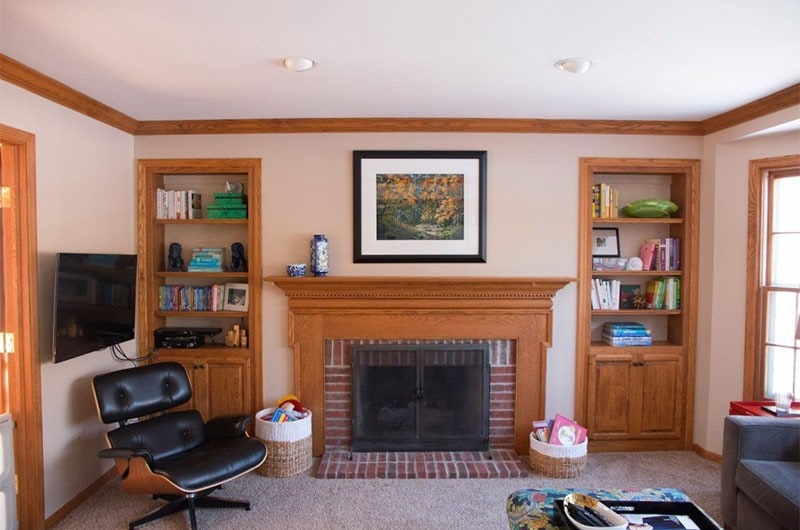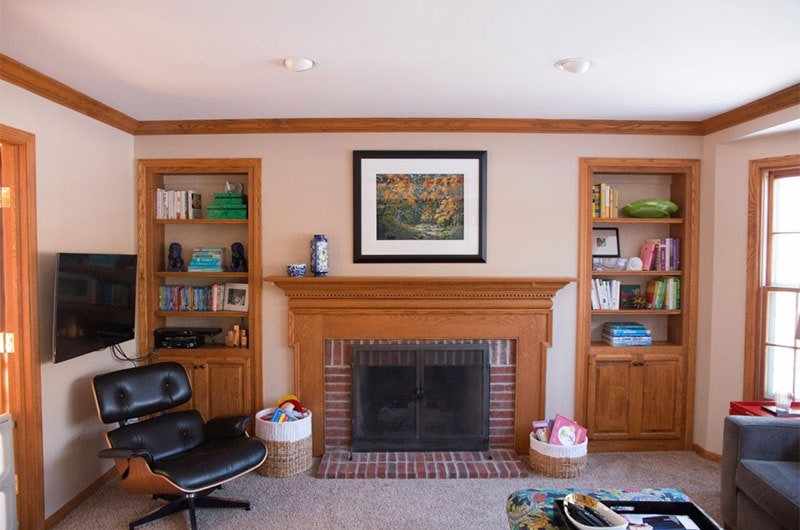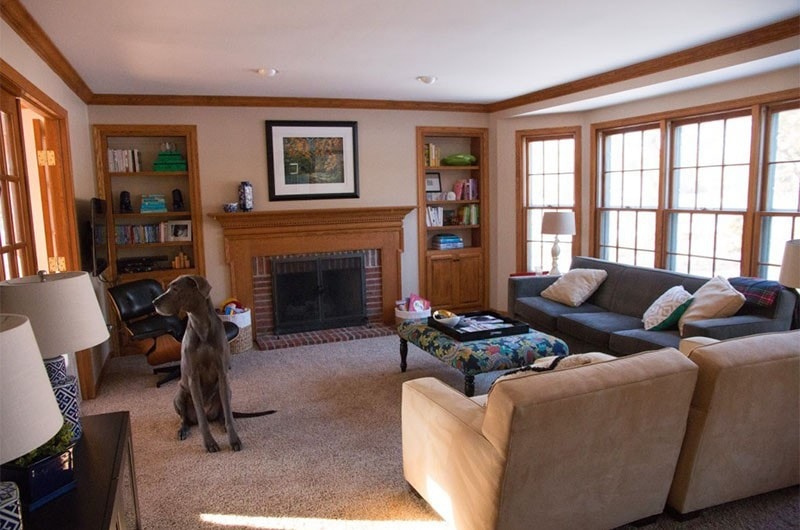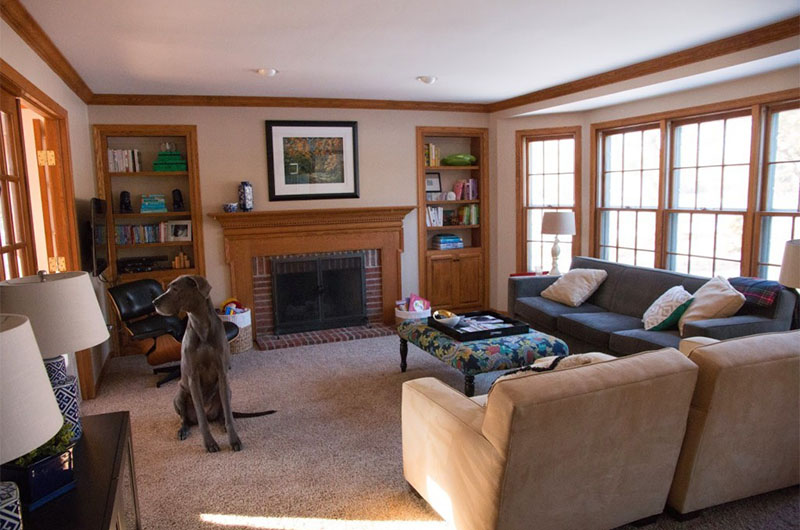 YOU MIGHT ALSO LIKE…