Pewter Color: Looking for the perfect pewter color paint for your home? I've rounded up the best pewters from Benjamin Moore, Sherwin-Williams, Glidden, Behr, and Valspar to give you the complete analysis–plus I've answered burning questions like "what colors go with pewter?"
PEWTER COLOR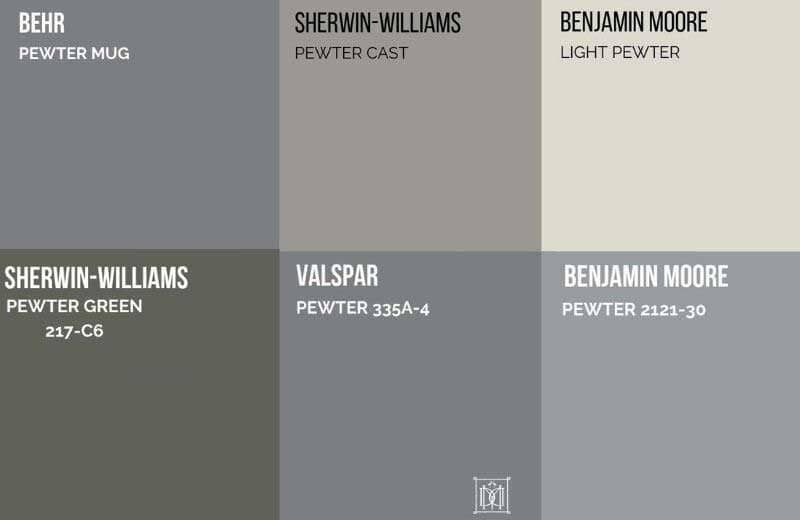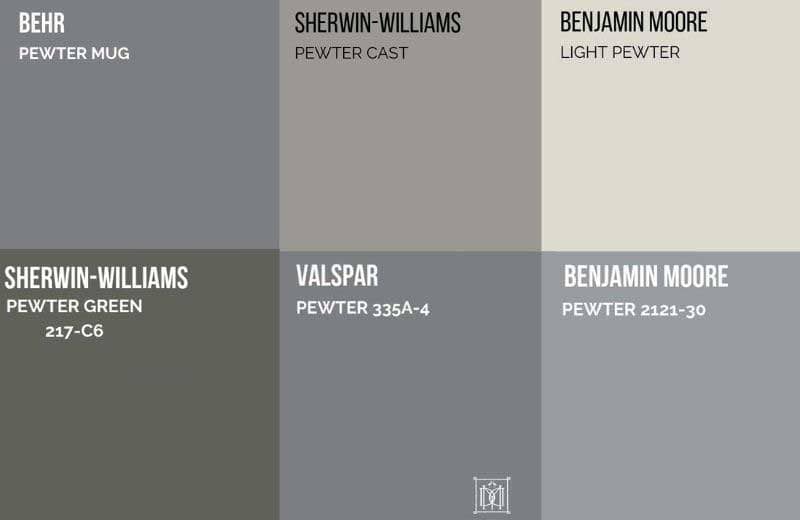 Pewter paint colors are all the rage–and for good reason. Some of the most popular gray paint colors are in the pewter color family! Their muddy, warm, yet dramatic color make it an appealing color to paint your master bedroom or living room–or powder room!
✅ Want to understand paint colors and undertones? This is a top seller with our readers
How many times have you forgotten a paint chip at the paint store? Save yourself time and understand the colors you are using in your home better with these–plus they're available with free shipping!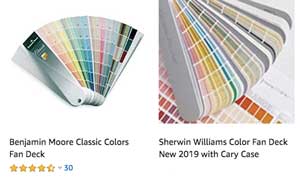 PEWTER PAINT COLORS
Below, I've rounded up the top pewter paint colors from several different paint companies. Here's the complete list and you can scroll down to see a more detailed review of each.
Benjamin Moore Light Pewter
Glidden Pewter Grey
Sherwin-Williams Pewter Cast
Benjamin Moore Pewter
Sherwin-Williams Pewter Green
Behr Pewter Mug
Valspar Pewter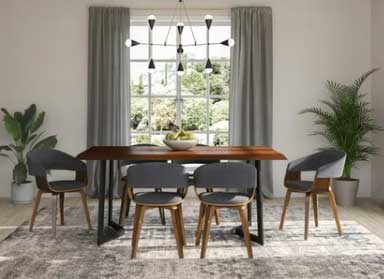 SHOP THE ROOM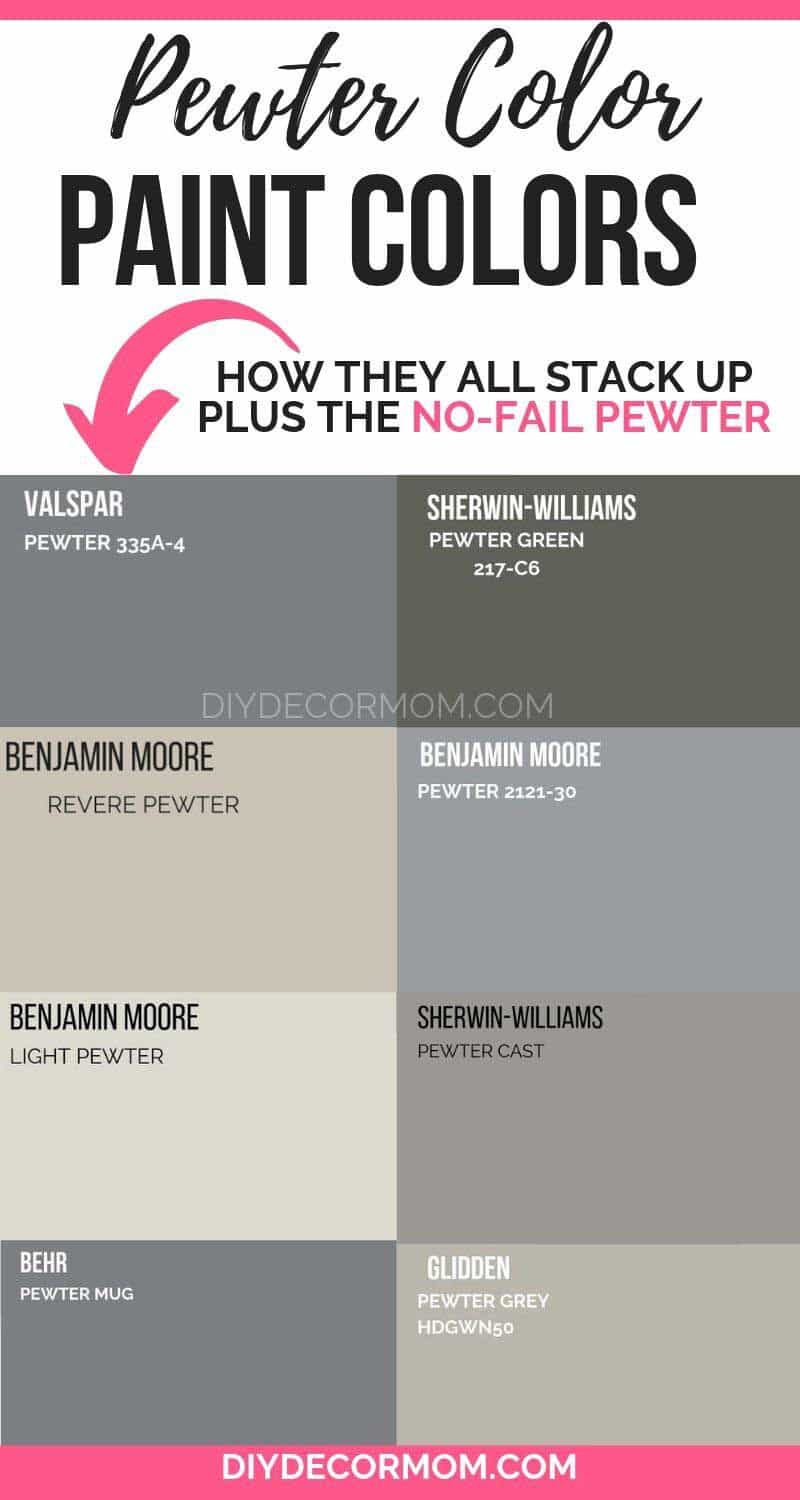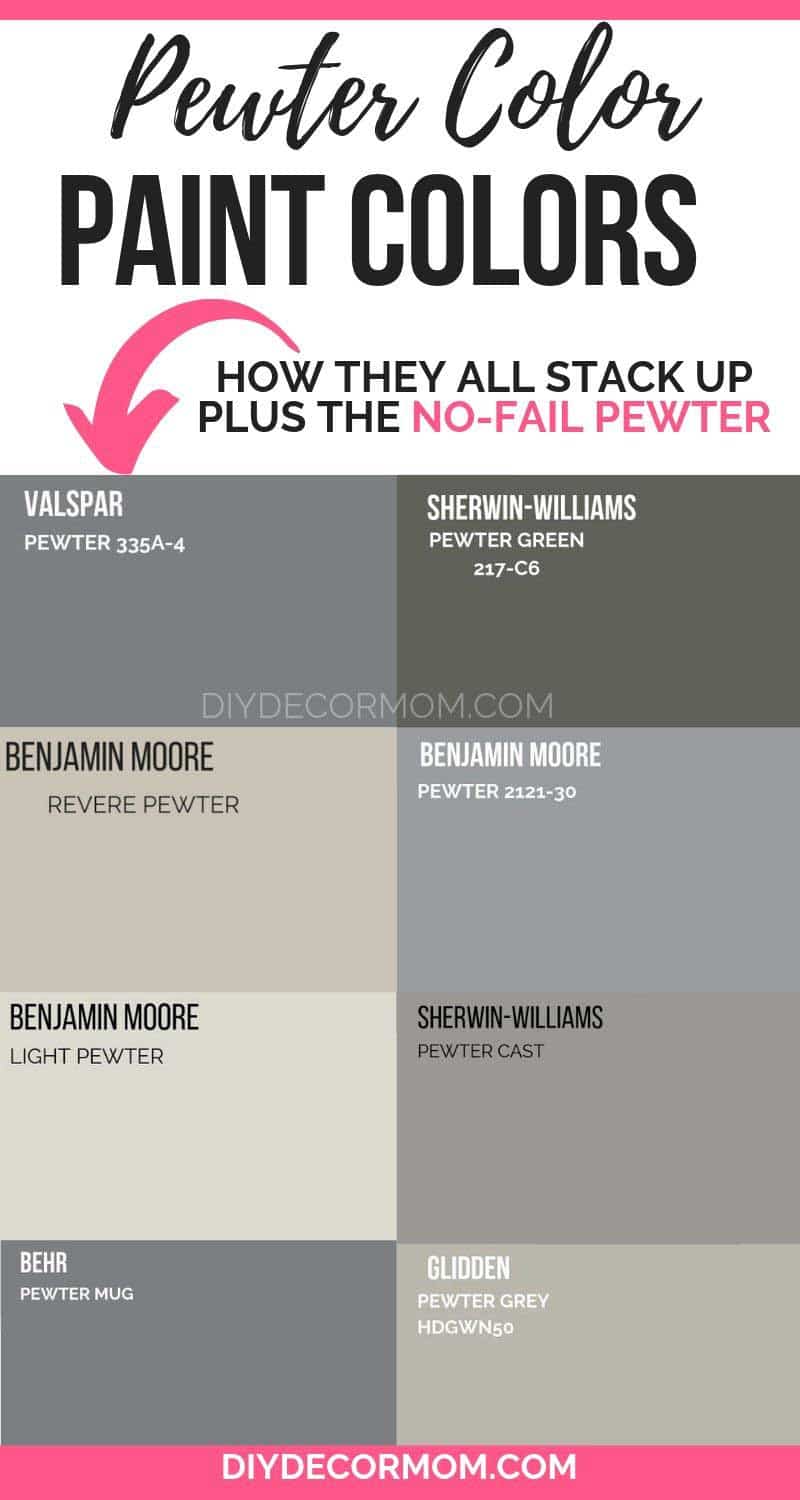 BENJAMIN MOORE REVERE PEWTER
My personal favorite pewter color is Revere Pewter by Benjamin Moore–it's called the best paint color for good reason–it truly is fantastic to work with. See my complete review of it here. You can see it's on the lighter side of most of the colors. We tried it in our family room; but, ultimately, it was too dark (our family room is a north-west facing room hidden by lots of trees, so we went with something totally different–Benjamin Moore White Dove.)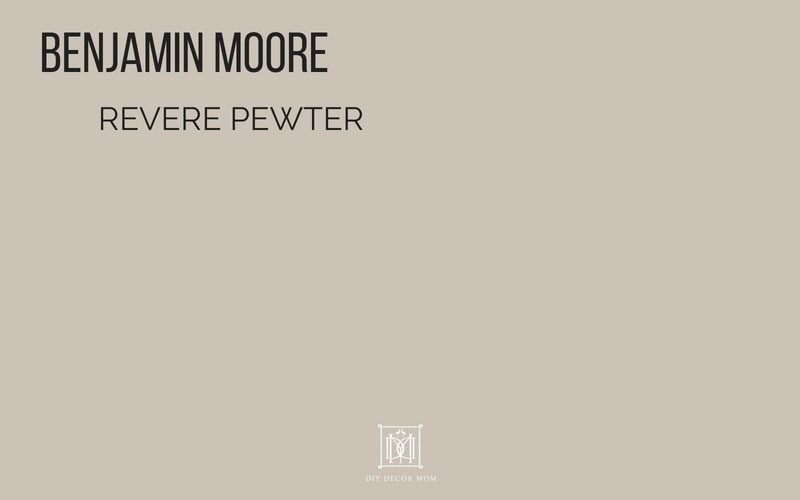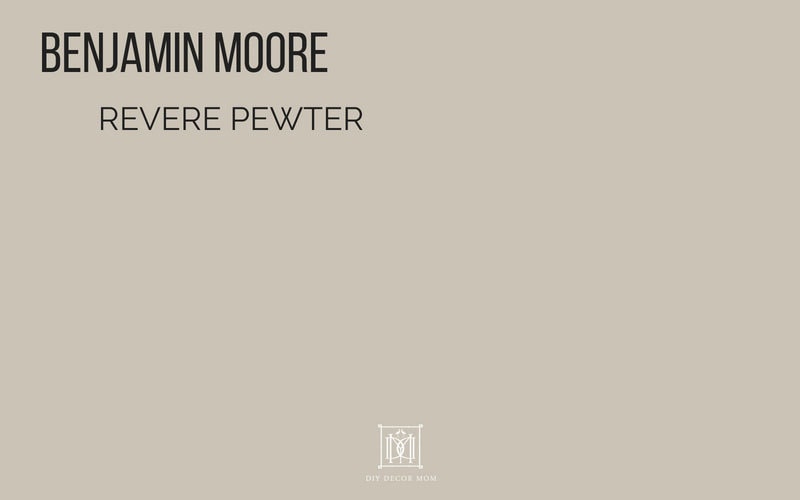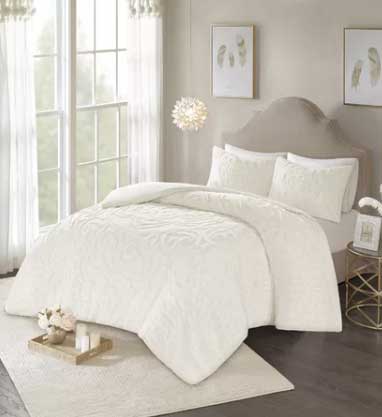 SHOP THE ROOM
BENJAMIN MOORE LIGHT PEWTER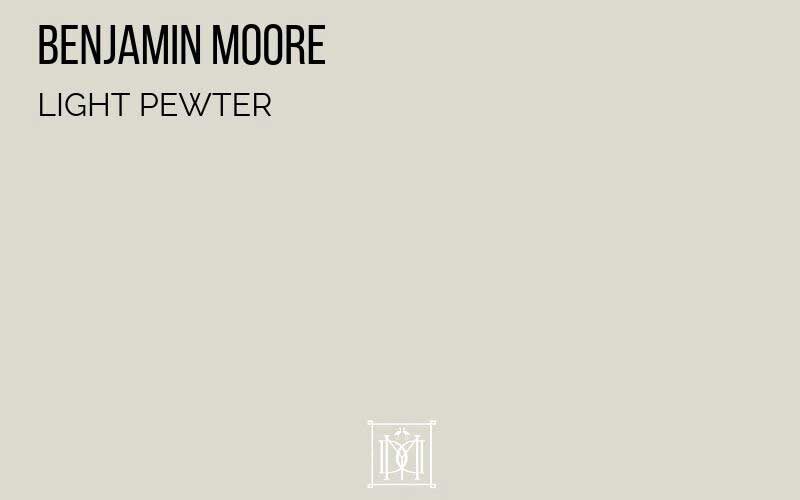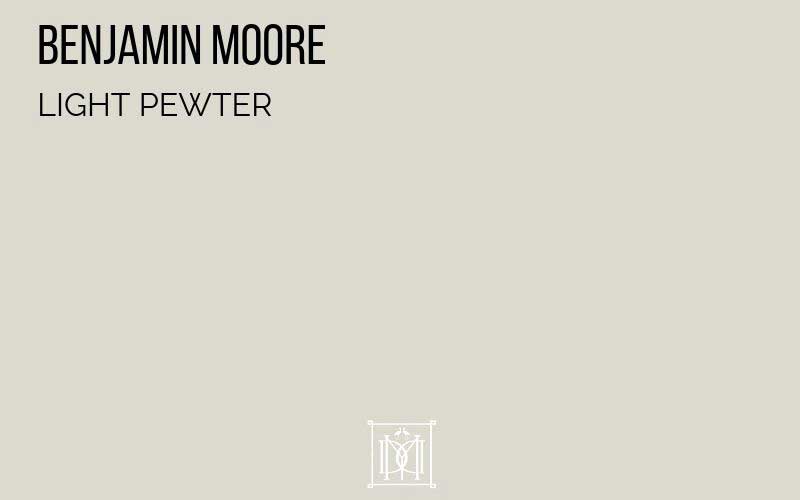 I wanted to put these two paint chips side-by-side so you could see how they compare. Revere Pewter is more saturated and has more green in it than Benjamin Moore Light Pewter, which reminds me more of Benjamin Moore Classic Gray or Balboa Mist.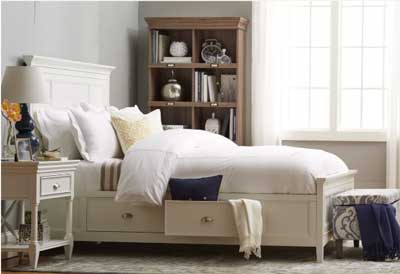 SHOP THE ROOM
🥇 Want to know the secret to painting rooms fast…it's the right tools!
GLIDDEN PEWTER GREY HDGWN50
Glidden's Pewter Grey is another lighter paint color in the pewter family. It is less warm than Revere Gray, and reads more as a true gray paint color. If you are looking for a nice neutral gray, consider Glidden's Pewter Grey.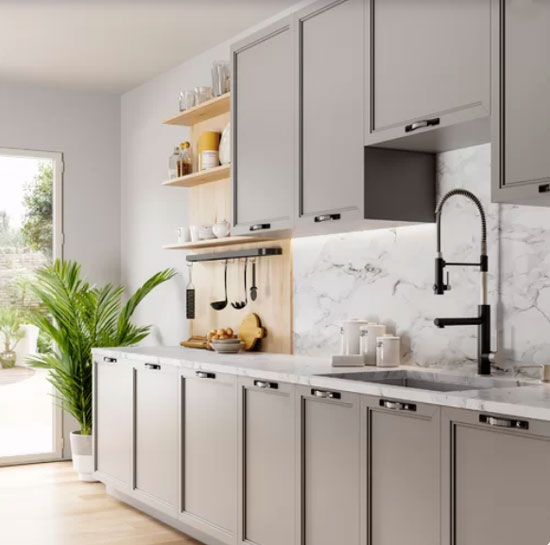 SHOP THE ROOM
SHERWIN-WILLIAMS PEWTER CAST
Similar to Glidden's Pewter Grey, Sherwin-Williams Pewter Cast is a less green, and truer gray. It is more saturated than Glidden's Pewter Grey and has quite a bit more purple in it than the others. It reminds me somewhat of Benjamin Moore Chelsea Gray. It's a nice color for a more intimate room whether that's a den that you want to feel cozy or a powder room.
BENJAMIN MOORE PEWTER 2121-30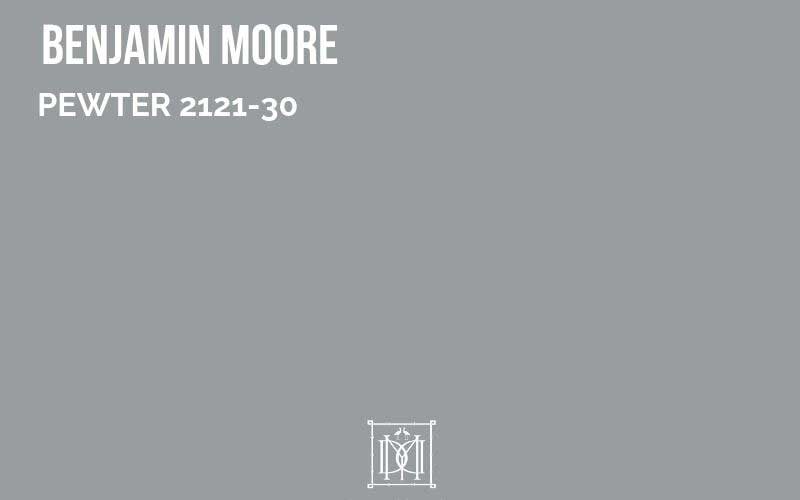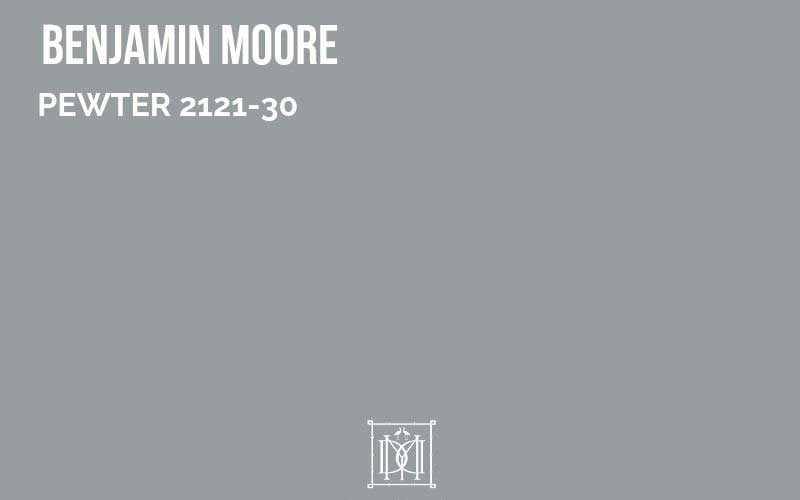 I wanted to make sure that this color is recognized as being different than Revere Pewter. You can see that it's much more of a true gray than either Light Pewter or Revere Pewter by the same retailer (Benjamin-Moore). It is very similar to Valspar's Pewter and is much more saturated. Again, pick a more saturated paint color for a more intimate or cozy feeling.
SHERWIN-WILLIAMS PEWTER GREEN 217-60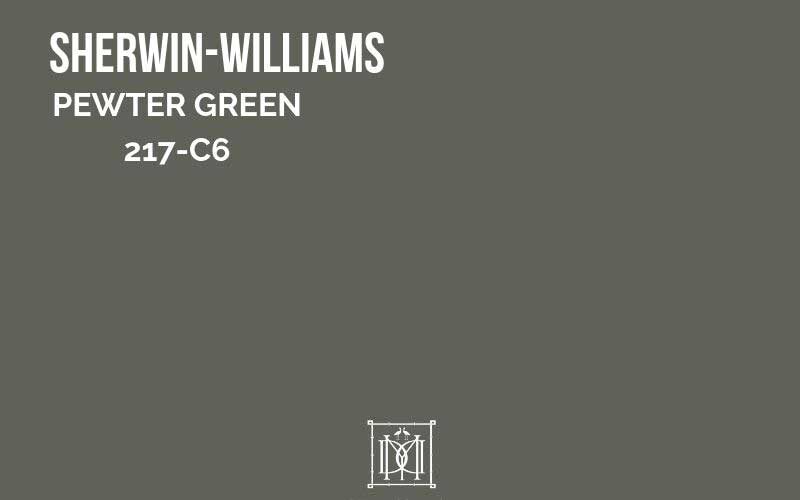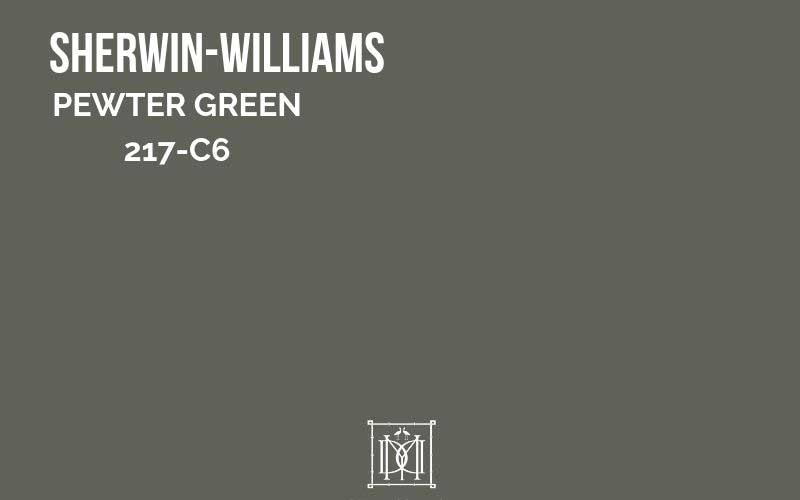 Out of all the pewter colors in this paint round-up, Sherwin-Williams Pewter Green is the most distinct and interesting in my opinion. The greenish tones make it more of a chameleon like color than the others. Just make sure that you want a very dramatic color for your room because this is a dark statement-making pick!
BEHR PEWTER MUG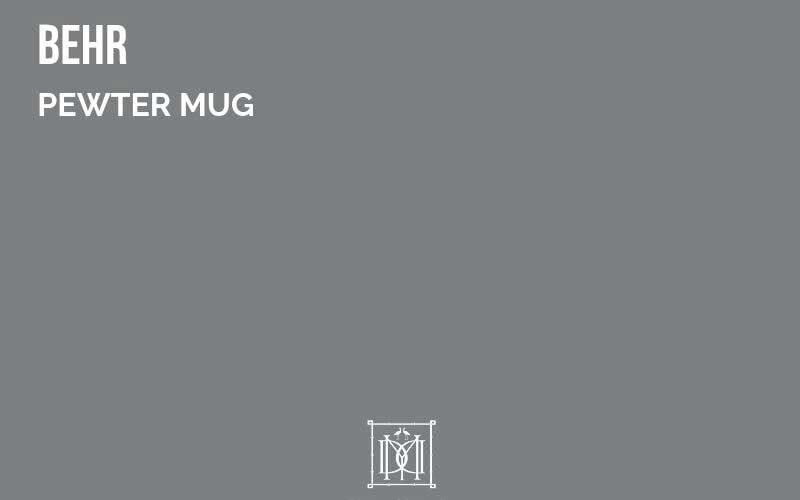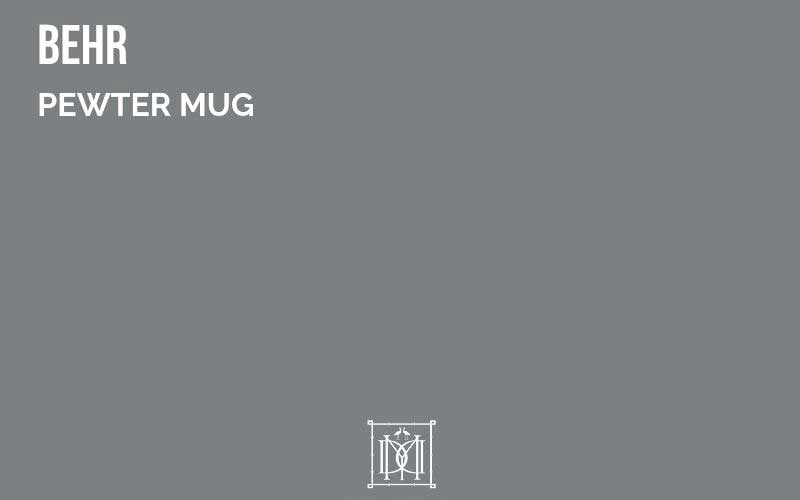 Behr's Pewter Mug reads (at least on the computer screen) as eerily similar to Valspar's Pewter #335A-4, so make sure to double-check these two side-by-side in real life. Darker than Benjamin Moore Pewter, it has more gray and less purple. This is another statement-making color that would look fabulous in a cozy den perfect for watching movies!
Related: See more great blue-gray paint colors here!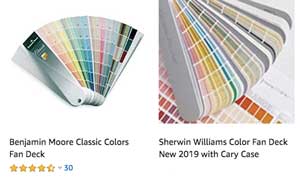 VALSPAR PEWTER #335A-4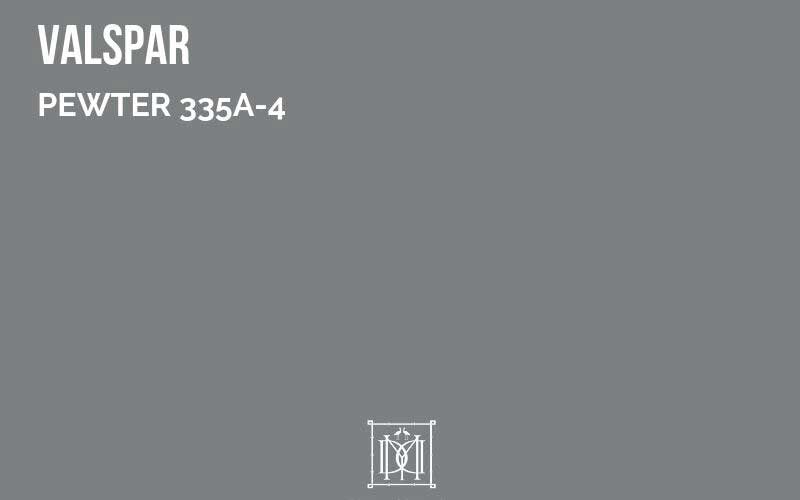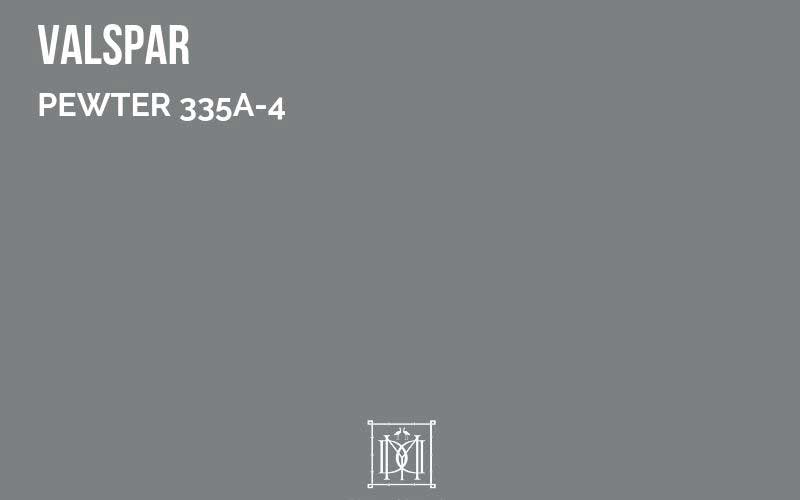 Like I mentioned above, Valspar's version of Pewter is very similar to Behr's Pewter Mug and Benjamin Moore's Pewter. All three would look great in a cozy room.
Related: See the best warm grays here!
FAQs ABOUT PEWTER
What color is pewter?
Pewter is a rich saturated tone of gray. It is darker than silver, and less saturated than charcoal.
Are pewter and charcoal the same color?
Pewter and charcoal are not the same color. Pewter is lighter than charcoal, which is closer to black.
Still struggling to pick out the perfect paint colors?
Check out my foolproof method for picking paint colors here, and print out my favorite gray paint colors by clicking on the image below!
You won't want to miss these blog posts: