Best White Paint Colors from Benjamin Moore and Sherwin-Williams: In this post, I'll share 20 of the most popular white paint colors for your home including designer favorites that go anywhere! These white paint colors are perfect whether your style is modern farmhouse, traditional, transitional, or boho-chic and go lovely with a variety of paint colors!
Below, see the best warm white paint colors and the best cool white paints from each retailer. PLUS, you'll get to see these white shades in real houses!
BEST WHITE PAINT COLORS
White paint is all the rage (and has been even before Joanna and Chip first hopped on television and declared "Paint it white!" setting off a white wall obsession! While one might think picking out a white paint is really simple–I mean, it's white paint, right? Well, it's actually quite difficult to get whites right!
That's why I've rounded up 20 of the best white shades for your house. These tones are perfect for your home whether you want a cool or a warm feeling.
*This post contains affiliate links at no cost to you see my disclosure policy here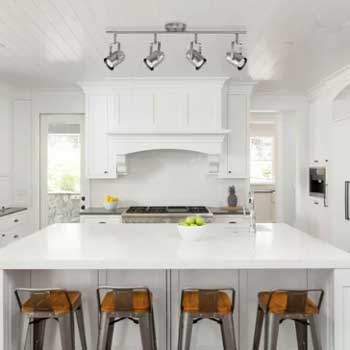 SHOP THE ROOM
Below, I've broken it down by first discussing white undertones. This includes tips for looking at paint colors and how to choose the best white paint. Then, we'll go into the best warm whites for interior walls and the best cool whites. I even made specific recommendations for what white is best for each room of your house!
Undertones of White:
First, let's talk about the most important part of choosing a paint color: understanding a paint color's undertones.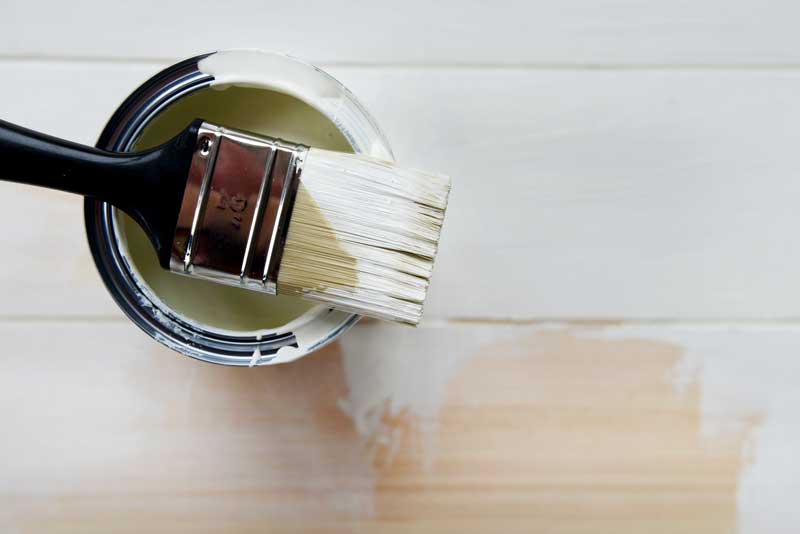 Can white have undertones?? Isn't it white just white?
Well, the truth is that there are hundreds of shades of white–each with a little less or more of any particular color. What might be categorized as white could have hints of blue, yellow, gray, green–heck, even purple! The easiest way to see what the undertones are in a shade of white are to look at its color family and similar paint colors. Examining the most saturated colors on the paint chip, will help you see what the undertones are.
So for this blog post, I've divided white paint colors into warmer and cooler whites, and I will share my favorites of each below!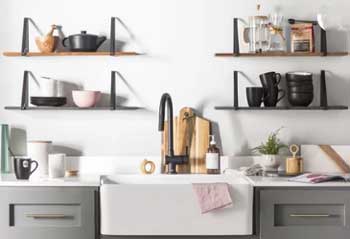 SHOP THE ROOM
WARM WHITE PAINT COLORS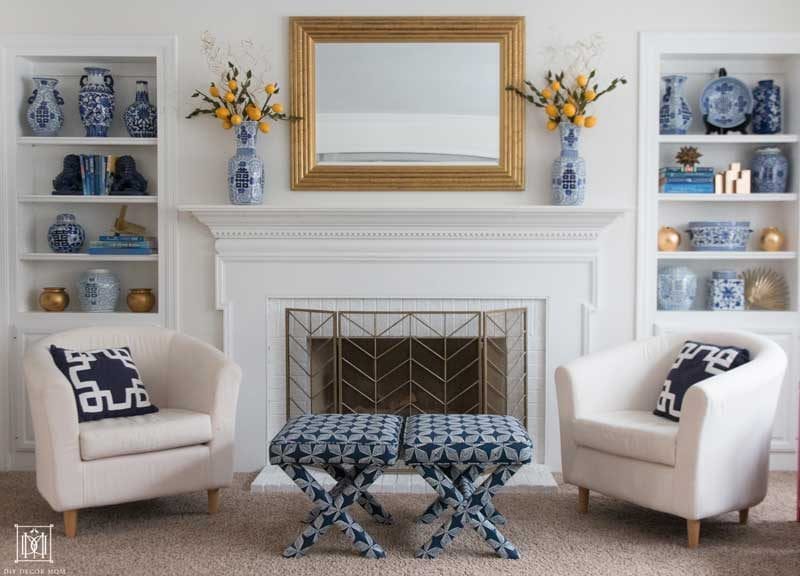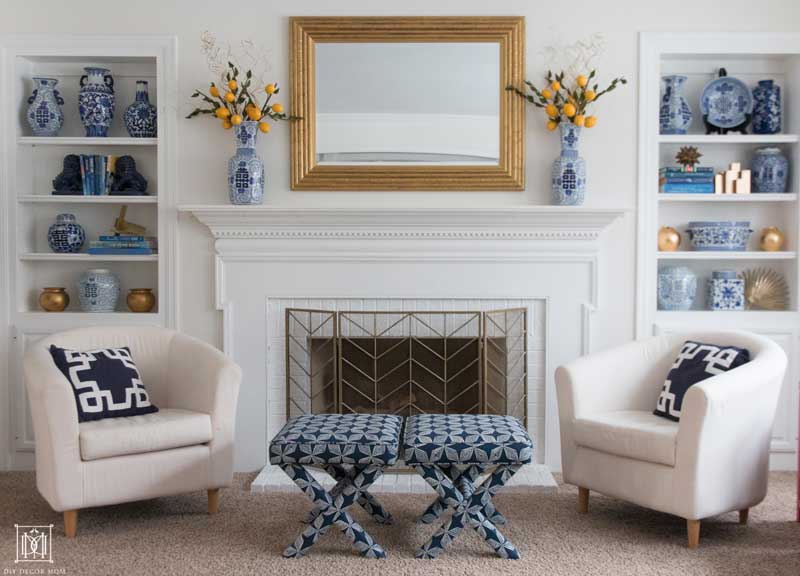 Here are the best warm white paint colors from Benjamin Moore and Sherwin-Williams.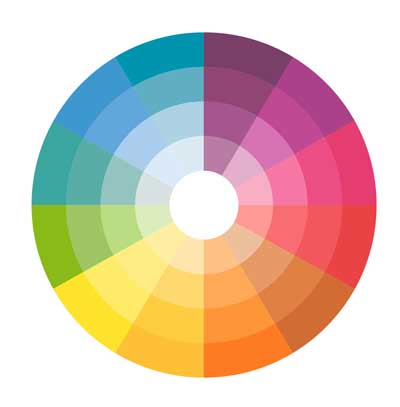 Benjamin Moore Warm Whites:
Benjamin Moore Oxford White
Benjamin Moore China White
Sherwin-Williams Warm Whites:
Pure White SW 7005
Extra White SW 7006
SW Alabaster SW 7008
SW Shoji White
SW Aesthetic White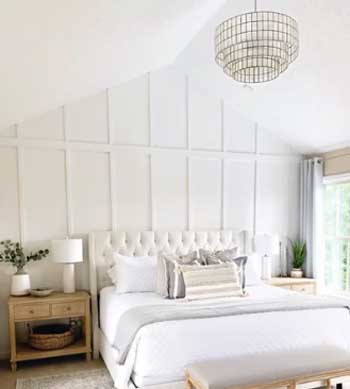 SHOP THE ROOM
What makes a white feel warm?
A subtle yellow undertone will make a white paint tone feel "warm" or cozy. Above, you can see that each of these paint shades have a smidge of yellow whether it's yellowish/ gray or yellowish-green. By contrast, cool whites have a bluish undertone that make it feel stark. These warm whites will look particularly good with warm gray paint colors.
Related: See what the best white paint colors for trim are!
What is a good warm white?
Benjamin Moore White Dove is a great warm white or Sherwin-Williams Alabaster.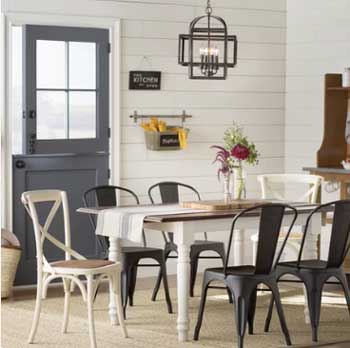 SHOP THE ROOM
Cool White Paint Colors:
Benjamin Moore Cool Whites:
Benjamin Moore Atrium White OC 145
Benjamin Moore Decorators White
Benjamin Moore White Heron
Benjamin Moore Paper White
Sherwin-Williams Cool Whites:
Sherwin-Williams Extra White
Sherwin-Williams Snowbound
SW Eider White
SW Crushed Ice
SW Frosty White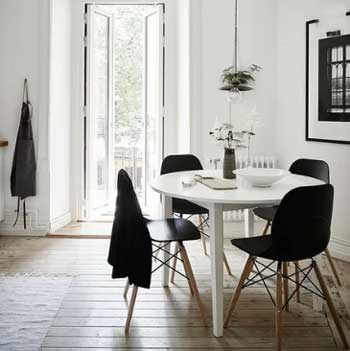 SHOP THE ROOM
What makes a cool white paint color "feel cold?"
A slight blue or purple undertone makes a white paint shade feel "cool" or "crisp." All of these paints above will give a nice crisp feeling and pair well with cooler color schemes and neutral paint colors.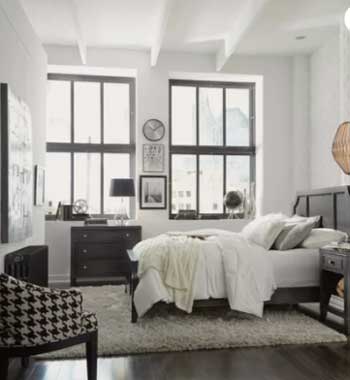 SHOP THE ROOM
Related: Favorite Blue Gray Paint Colors
What is a good cool white?
Benjamin Moore Decorator's White is my favorite cool white, Chantilly Lace is my second. Sherwin-Williams Snowbound is another good choice.
Do you want a warm white or a cool white?
Stumped as to which direction you should go? I get it! It's a common question. To make it easy, I like to recommend warm white paint colors for traditional styles (it's what we use in our colonial.) Cooler white paint colors work best for more modern styles.
WHITE PAINTED WALLS
White Walls in Real Homes
Here are the most popular white paint colors handpicked by designers, architects, and bloggers from around the internet. Below, you can see wonderful examples of how each white paint color complements the homeowners' style and how even a "white paint" can have undertones trending either warm or cool!
How bright is white? White LRVs Explained
When you think of white, you probably think that it reflects everything. Well, with paint colors and LRV that's not exactly true. LRV is "light reflectance value" and can be viewed as a percentage. The higher the number, the greater the amount of light that bounces off the wall color.
Understandably, most white paint colors have an LRV from 85-95.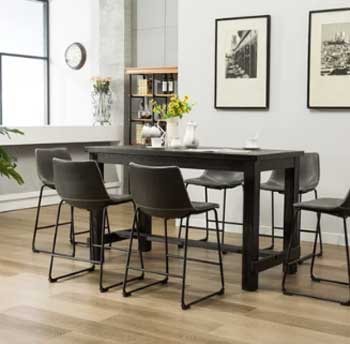 SHOP THE ROOM
What white paint is a "true white?"
Sherwin-Williams Extra White and Benjamin Moore Super White are two very good "true whites" with barely any undertones.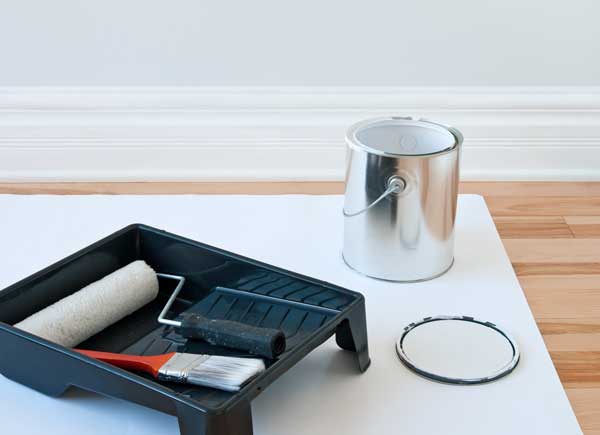 ✅ Want to understand paint colors and undertones? This is a top seller with our readers
How many times have you forgotten a paint chip at the paint store? Save yourself time and understand the colors you are using in your home better with these–plus they're available with free shipping!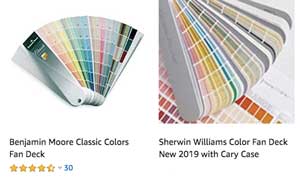 What is the best white paint for trim and millwork?
We use Benjamin Moore Simply White on all of our trim (see our tips on painting wood trim white.) You can also use Benjamin Moore Decorators White, Benjamin Moore Chantilly Lace, or White Dove. Any of them are good choices!
Related: See the best light gray paint colors to pair with white trim here.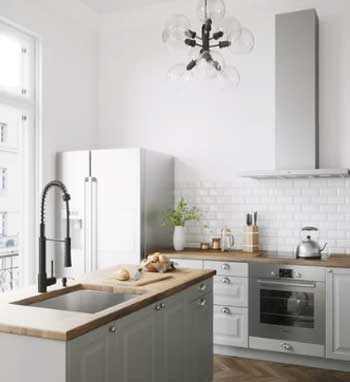 SHOP THE ROOM
What is the best white paint for cabinets?
We've used Benjamin Moore Simply White on all of our cabinets but you can see lots of different white painted kitchen cabinet colors here. PRO TIP: A general tip is that your white kitchen cabinets should match your white trim.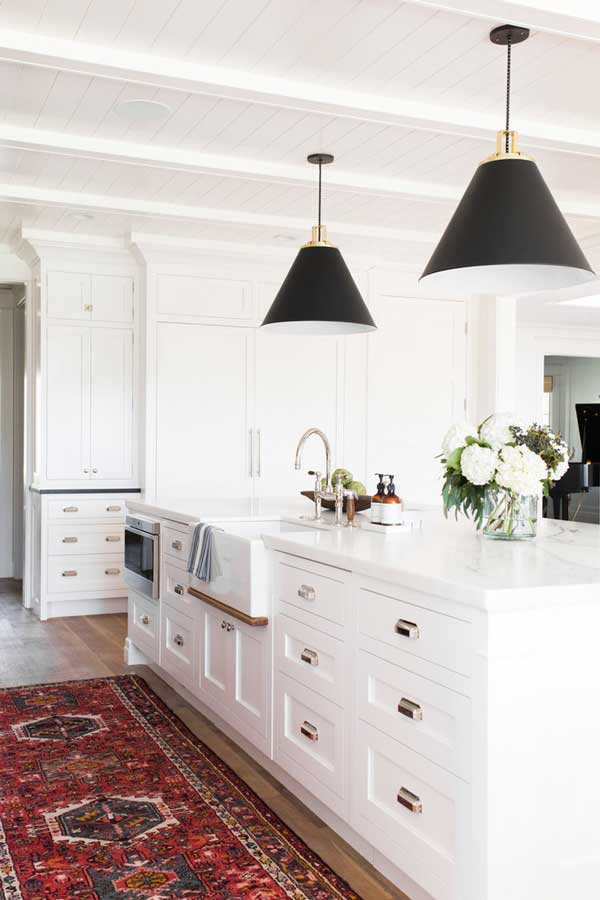 Design by Studio McGee: BM Chantilly Lace white kitchen cabinets
Related: Best paint for painting cabinets
Best White Paint Colors for Shiplap?
I like using warmer white paint colors for shiplap. My two go-tos are Benjamin Moore White Dove, Benjamin Moore Simply White and Sherwin-Williams Alabaster are two great options for Shiplap.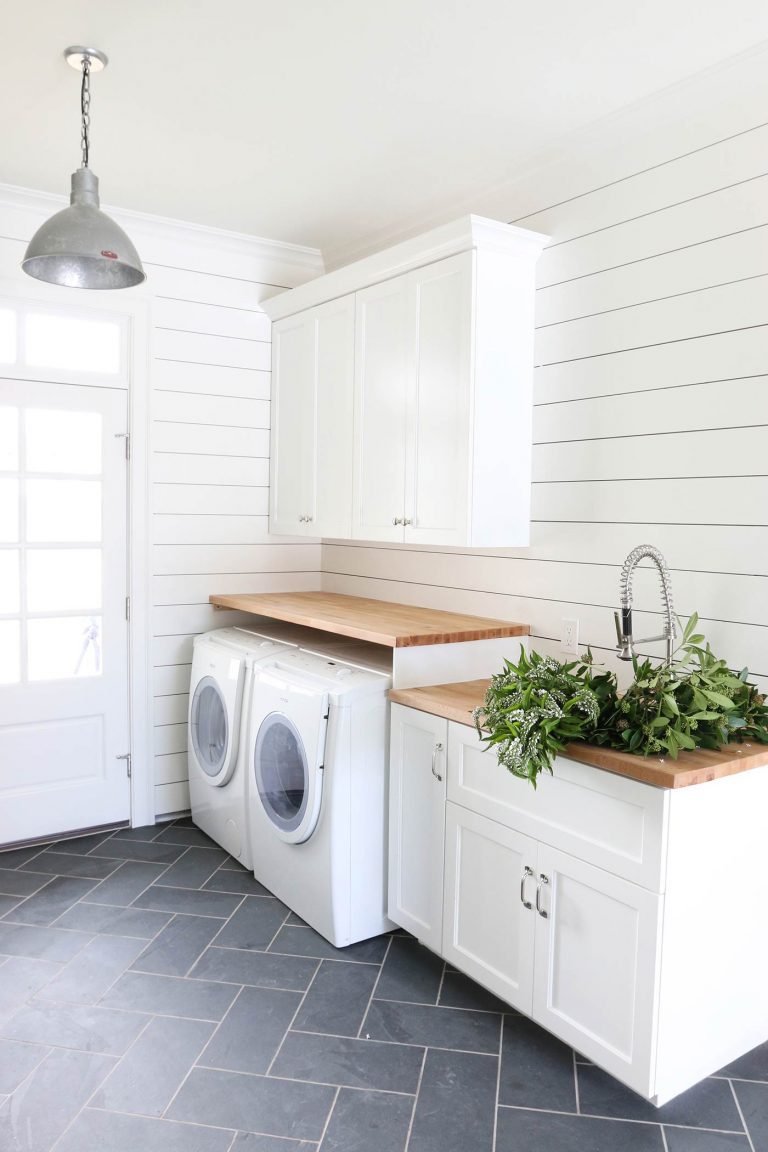 Design by Studio McGee: BM Simply White shiplap and cabinets
What type of paint sheen for white walls?
Depending on what type of wall you have, you'll want a different paint sheen:
Flat walls: use eggshell paint sheen. It is forgiving enough (even with four kids) and doesn't show imperfections.
Textured walls: use flat paint (not matte.) Flat will look best on the textured surface and is a bit more forgiving than matte.
🏅 PAINTING A ROOM? Save yourself hours of time with my favorite handpicked painting tools my favorite handpicked painting tools that will save you HOURS (not exagerrating.)
This edger alone
has reduced the time it takes me to paint a room by 67%!My only regret is that is that I wish I had bought it sooner!
What white paint color for ceilings?
I don't use a paint color on ceilings–I just use the standard "ceiling paint" at the paint store. It is typically white paint without any pigmentation and in a flat finish.
How do I keep white walls clean with kids?
White walls are possible with kids, I assure you! Just be ready to wipe them down occasionally and scrub off any marks. A Magic Eraser works pretty well for this; but, I prefer my Norwex Cleaning Paste.