Budget Art:
Finding affordable and unique artwork for your home is not an easy task. You don't want to just go to Ikea and buy the same exact print every other person has. I am sorry, but we all know that that Van Gogh print is not original! For our powder room, I wanted unique but inexpensive artwork that would elevate the rest of the space. Because we are cutting costs by not replacing the sink and the toilet, or the shower, I need to provide panache in the art and accessories. Fortunately, I had my eye on a couple of beauties that were budget friendly! But, I am still deciding on the final selection (scroll down to see my choices!)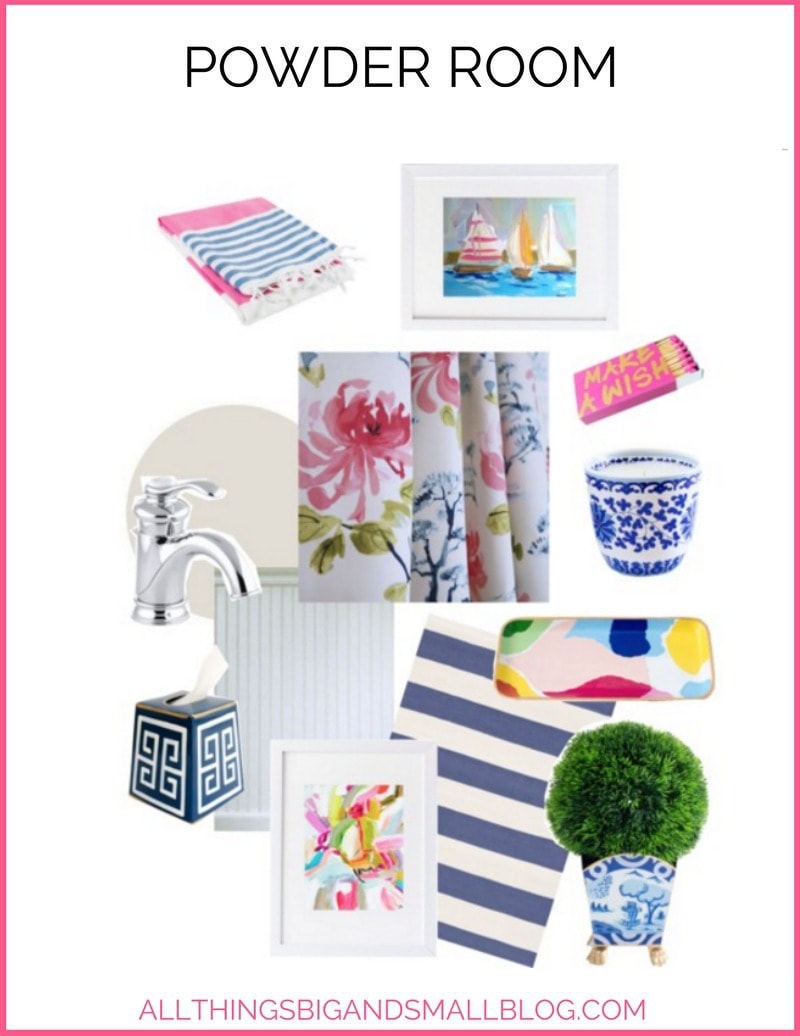 The key is finding pieces that you love AND are still budget friendly (believe me, my tastes nearly always exceed my budget). Often times, I do a combination of DIY and of creative sourcing when it comes to the artwork in our house and this powder room is no different.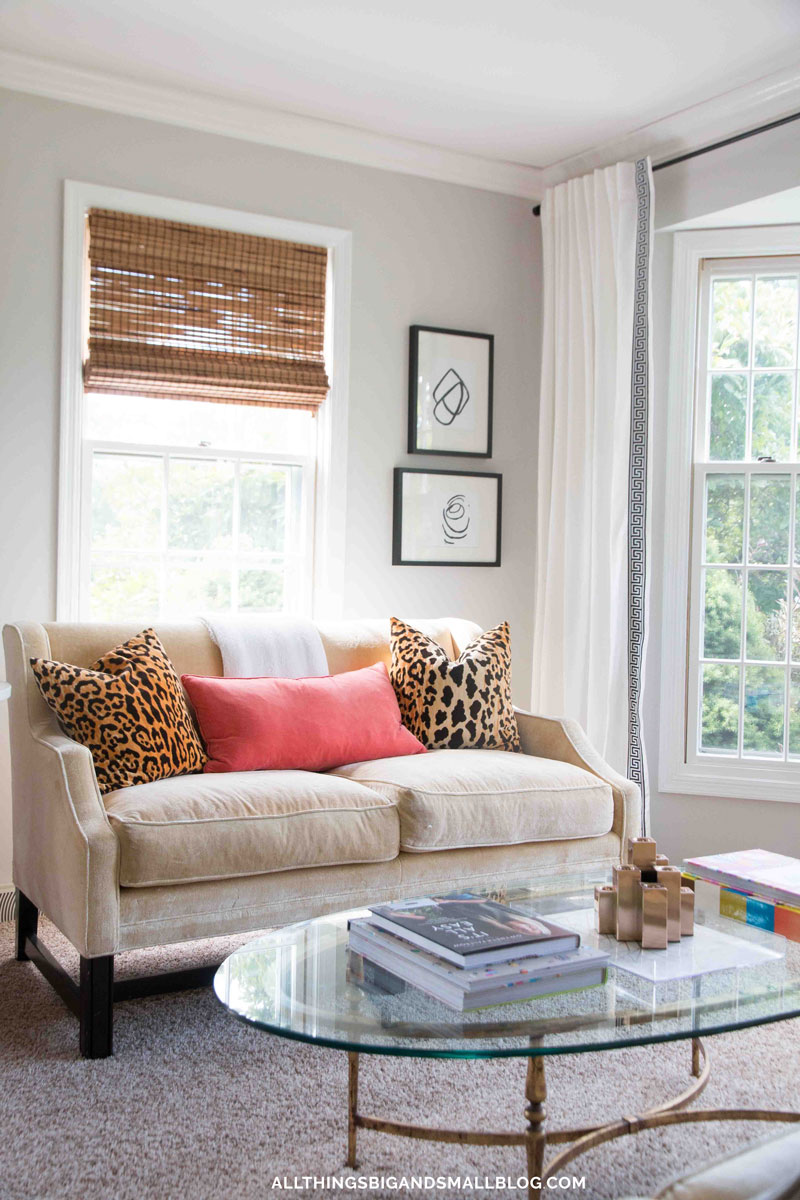 (DIY abstract art)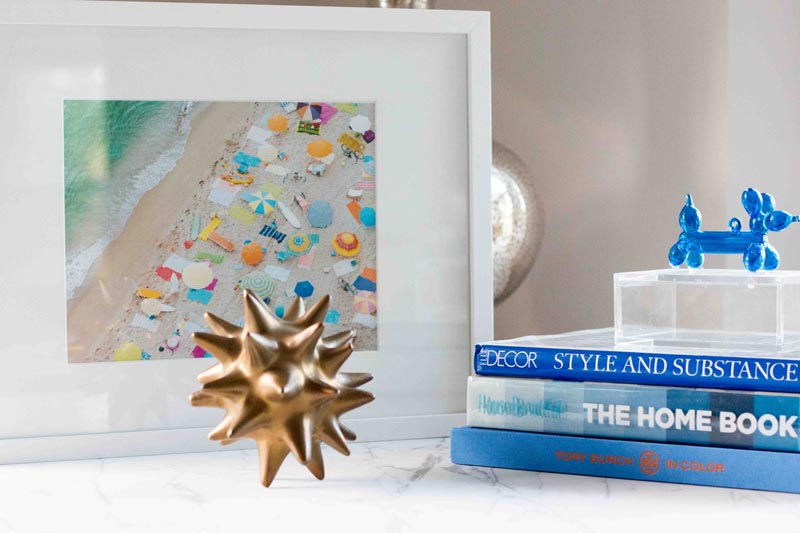 BUDGET ART
To find budget art you need to do one of three things:
1.) Buy prints: Purchase prints at stores like those listed below (my absolute favorites that I have repeatedly brought great prints from–and scored the artwork for the bathroom from). And no framing posters either–we are not in college anymore!
2.) DIY it: I have done that on a number of occasions all through my house! In almost any room, you can find some DIY artwork of some kind (I have rounded up my favorite past DIY art projects) I am considering putting one of two DIY art projects in the bathroom (Gray Malin Look for Less or Nautical Artwork.)
3.) Go Hunting: Go to thrift shops, flea markets, relatives' basements! Anywhere you can think of that might have undervalued original artwork.
For the bathroom, I think I am going to end up going with a combination of #1 and #2.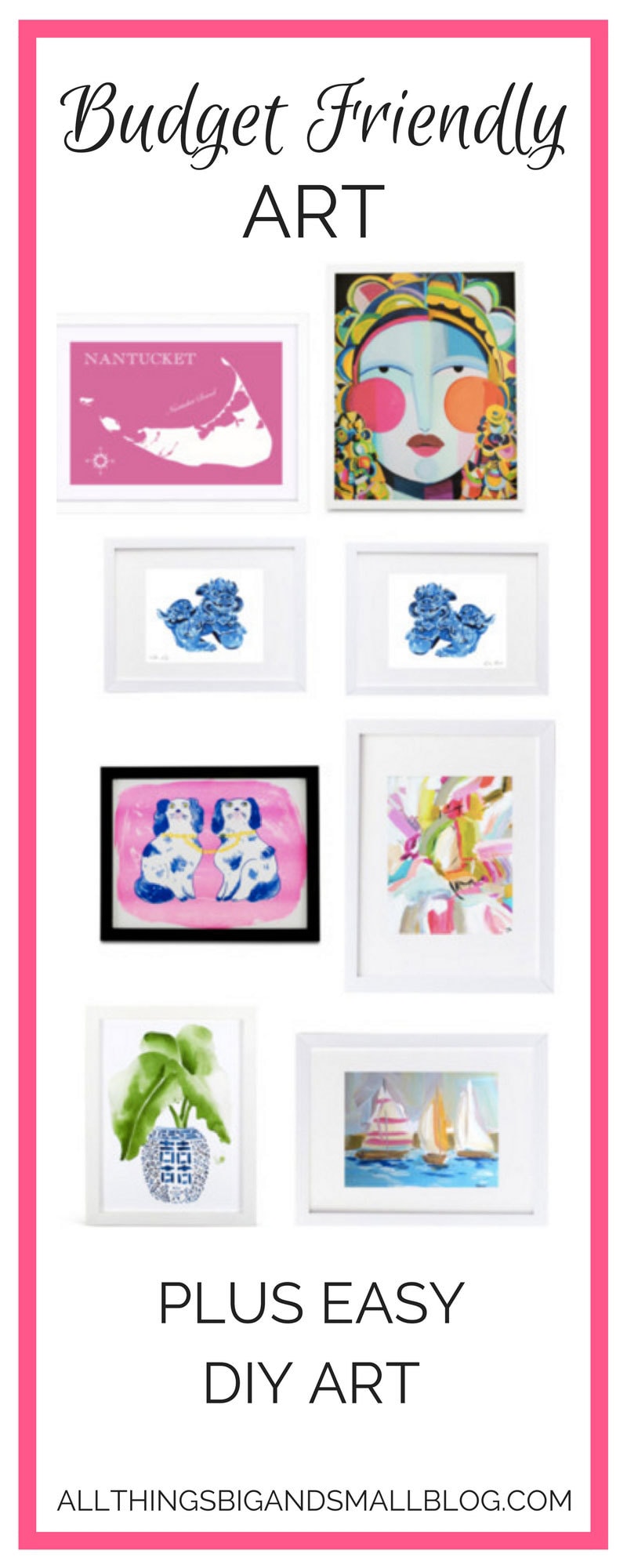 *affiliate links used to see my complete disclosure policy see here
Nantucket Print/ Hayley Kim / Foo Dogs / Staffordshire Dogs/
Abstract Brushstrokes/ Ginger Jar / Sailboats
In a perfect world, I would have the money and the space for every one of these prints because they are so cost-effective. Although it was a hard decision to choose, I ultimately went with the Abstract Brushstrokes and the Sailboats for our downstairs powder room. I am still deciding on whether or not my favorite Teil Duncan print will make an appearance (it's so hard to know before we install the recessed medicine cabinet and shelf. But, I know that all of the art will be pink, white, and blue to go with the rest of the room. And of course I will be putting it in my favorite inexpensive white frame; because framing prints is the best trick ever to make it look more like original artwork!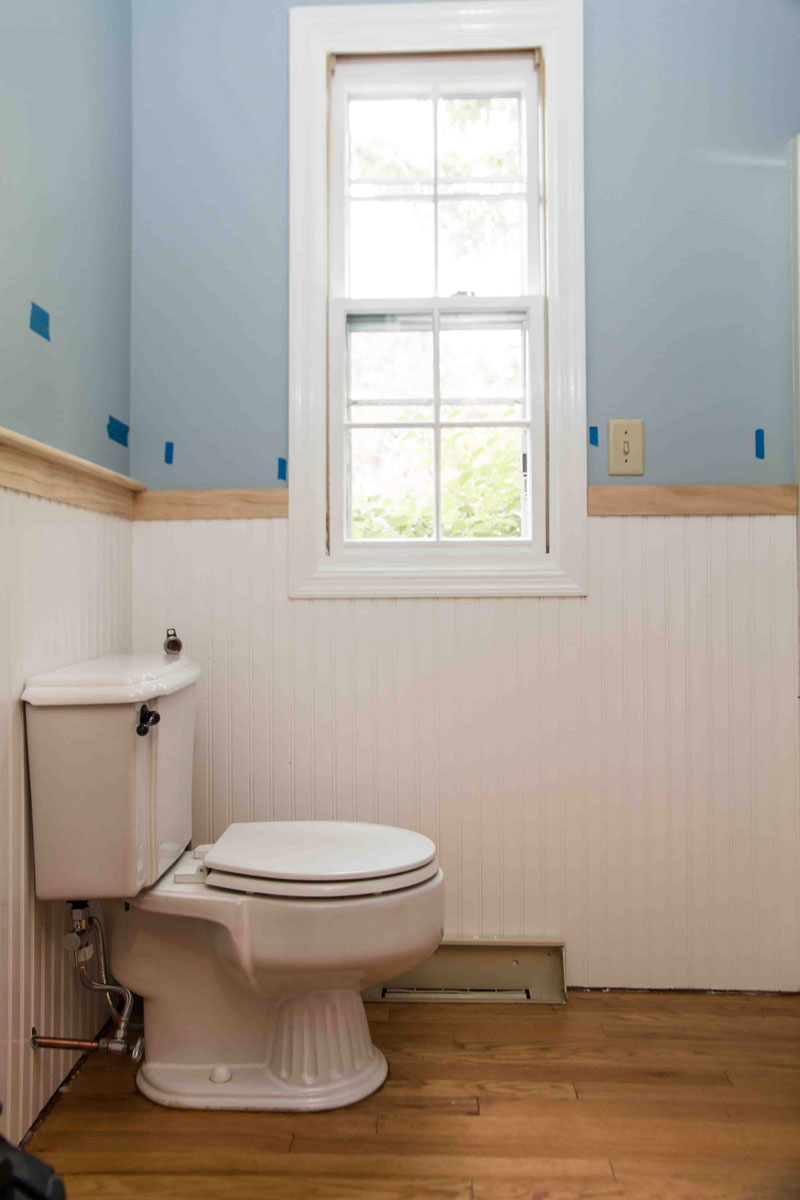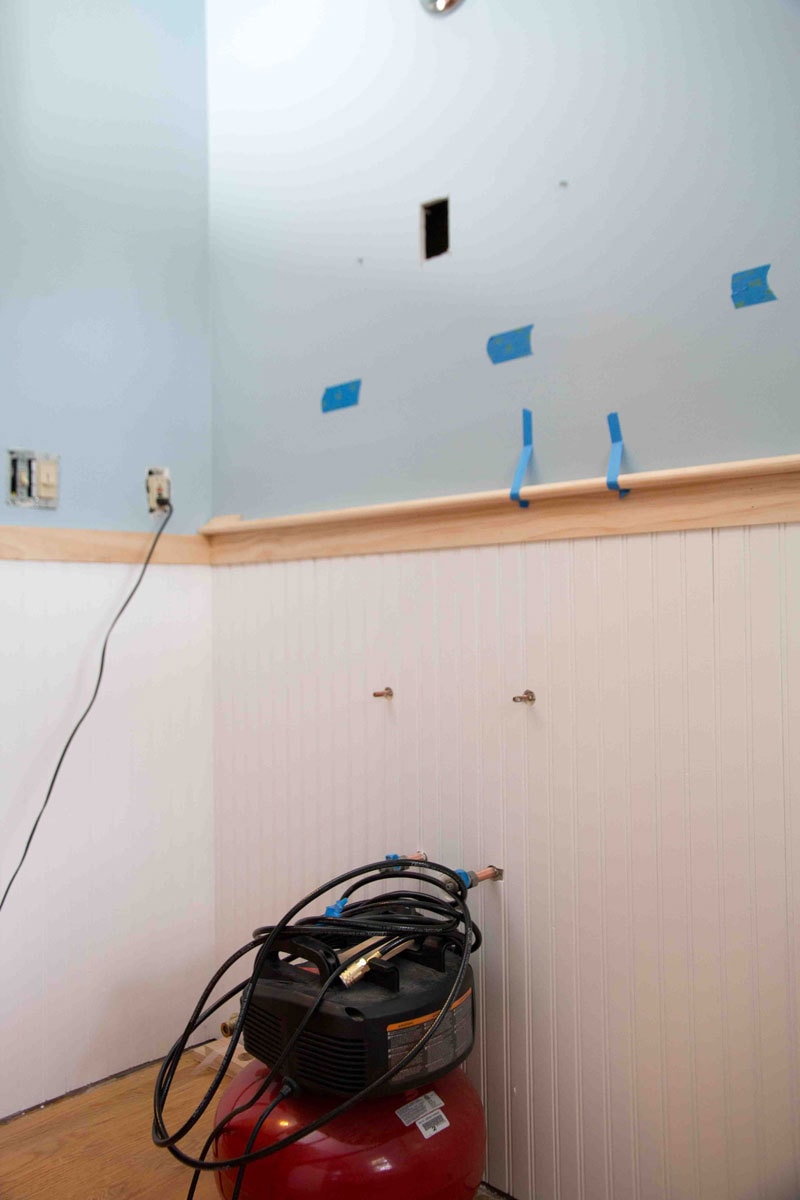 In addition to the two prints, I am trying to decide whether or not to put in the DIY Nautical Artwork (shown below, which I did for $4) or my DIY Gray Malin budget friendly art which was $24! The wall space is limited to two sections: one above the toilet and one behind the door so I am thinking two separate collections.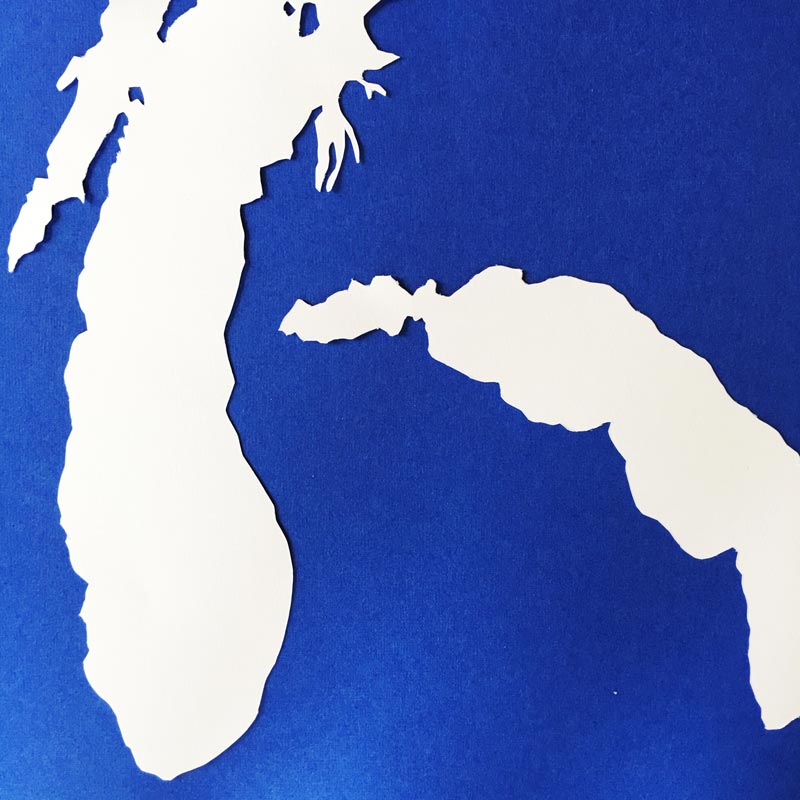 The DIY Nautical Artwork for $4 would go nicely with the blue and white theme, and bring a personalized touch because they are prints of our two favorite places–Lake Michigan and White Lake, Michigan. My other option is to do a series of Gray Malin prints.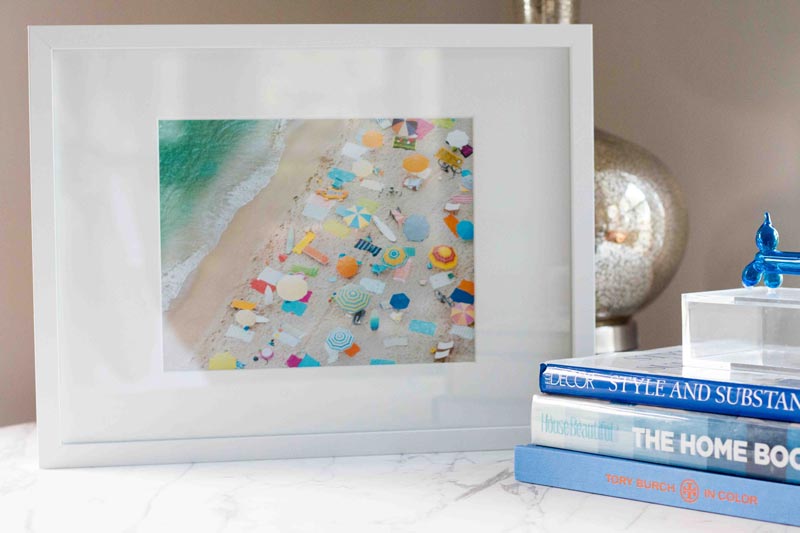 After years of ogling Gray Malin prints, I DIYed my own budget friendly Gray Malin art using his exact prints but scoring them at a huge discount. These are so fun and so graphic it would be nice to do a graphic counterpart to the brushstroke painting found elsewhere in the bathroom.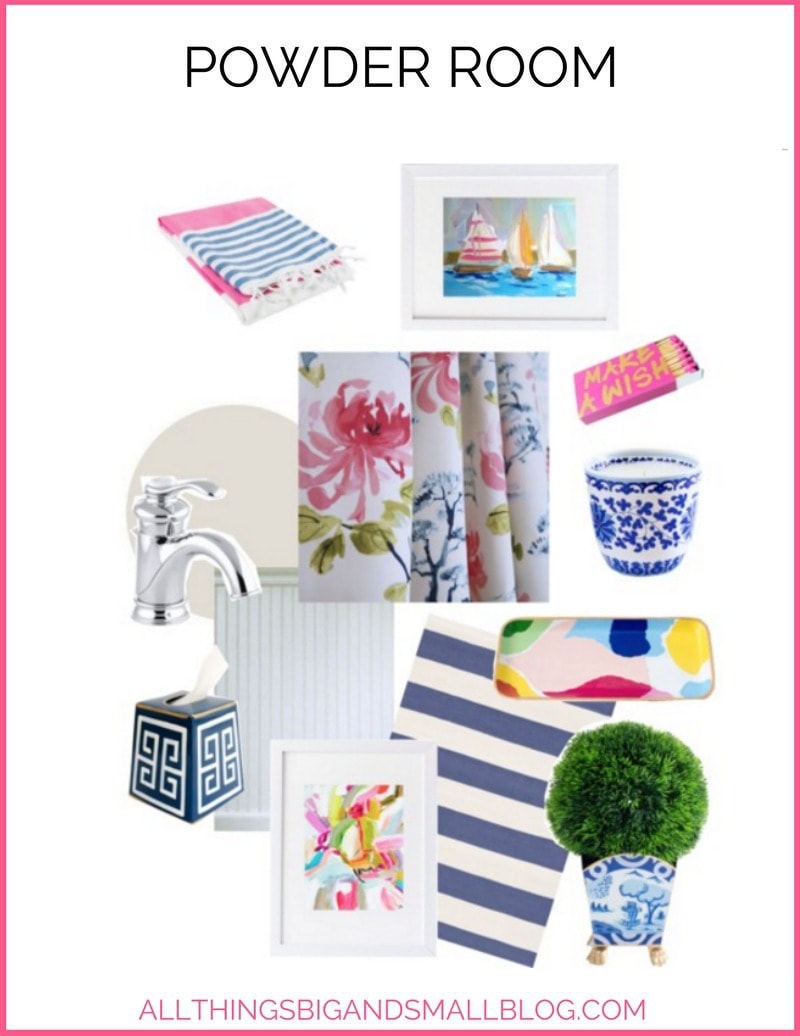 Both are solid contenders, so ultimately it will come down to what it all looks like when the medicine cabinet is in, the white ladder with turkish towels, and the shelf. So hopefully next week I will have a little more to show you all! I am putting the last coats of paint on the trim today, and working on an amazing DIY roman shade that I will share next week that I have partnered with Tonic Living for! I have to say, I am in love with the fabric so I know the finished product will be amazing! So until then, take care and make sure to check out all the other amazing makeovers at the One Room Challenge hosted by Calling It Home!
To catch up on my ORC progress:
ORC Week 1: Powder Room Refresh
ORC Week 3: Bead Board Progress
If you enjoyed this, you also might enjoy some more budget friendly art…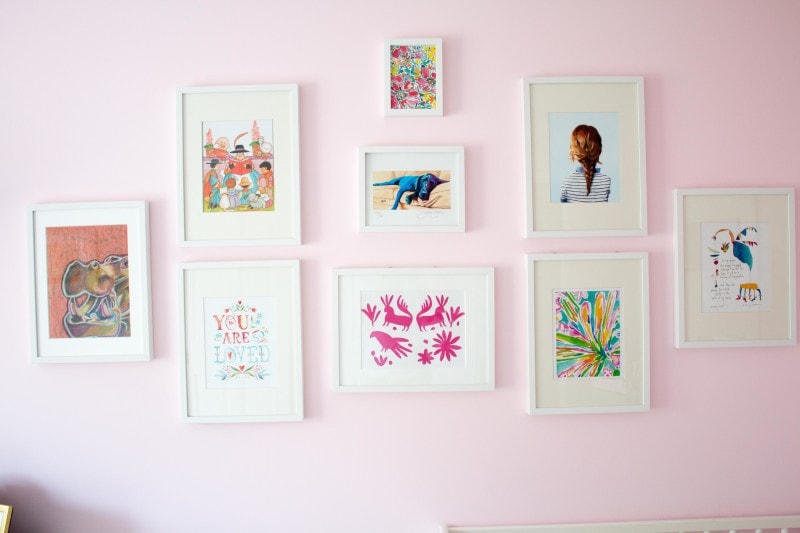 DIY Gallery Wall and How to Find Affordable Artwork