DIY Greek Key Curtains: How to Get a Super Luxe Look on a Budget. For the longest time, I have wanted to get some of my own greek key trim curtains. But, most of them are really expensive–especially custom curtains. So I DIYed my own solution! Scroll down for full sources, and the step-by-step tutorial because I know you want all the details!


Curtains immediately make a room look better, but adding a luxe touch like custom trim really makes them look way more expensive than they are. Kind of like wearing a push up bra 😉 But, seriously, curtains make a room look so much more polished. Just take a look at what a transformation they made in this room! Adding the DIY Greek Key curtains really added another layer to the room, making it seem much more finished!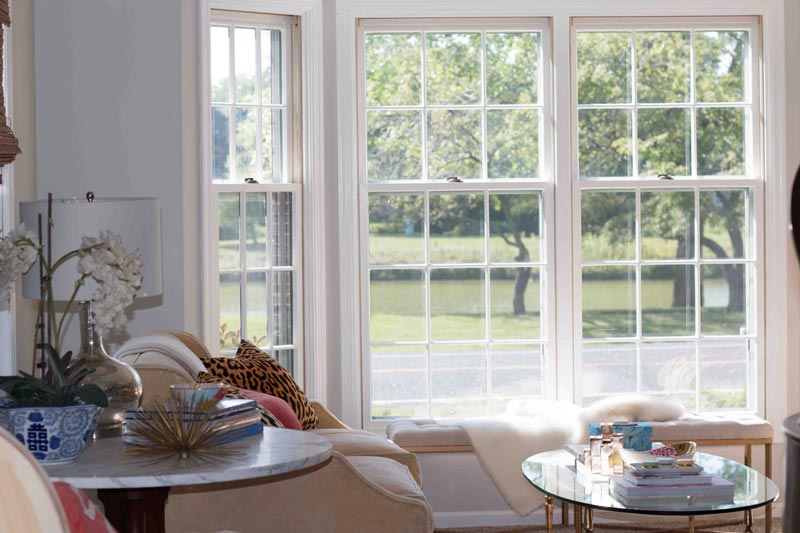 (Before)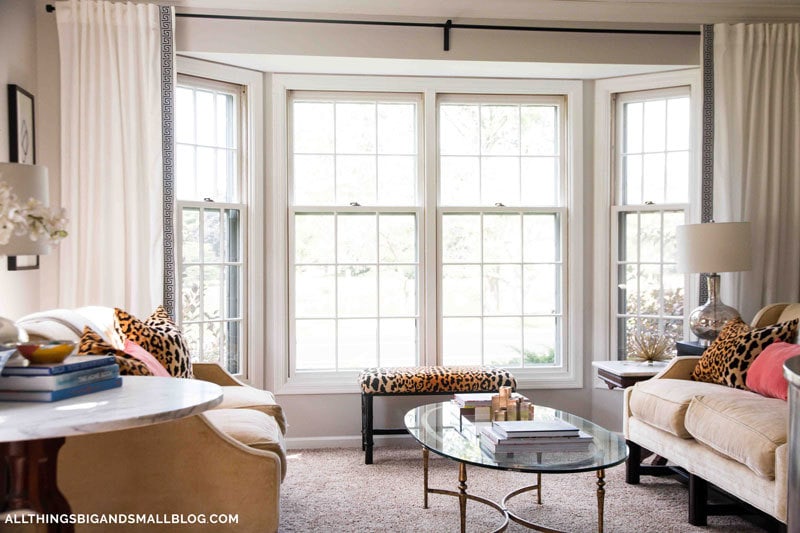 (After)
Curtains hung properly (make sure you follow the high and wide rule!) will make your windows appear larger, your ceiling higher, and your home more finished! And the best part is that curtains are very budget friendly! These super luxe ones only cost under $80 total! If you don't believe me see how curtains completely transformed not only this room below, but the nursery and B's little girl room. Most Greek Key Curtains cost at least $80 a panel, so these DIY Greek Key Curtains are a steal!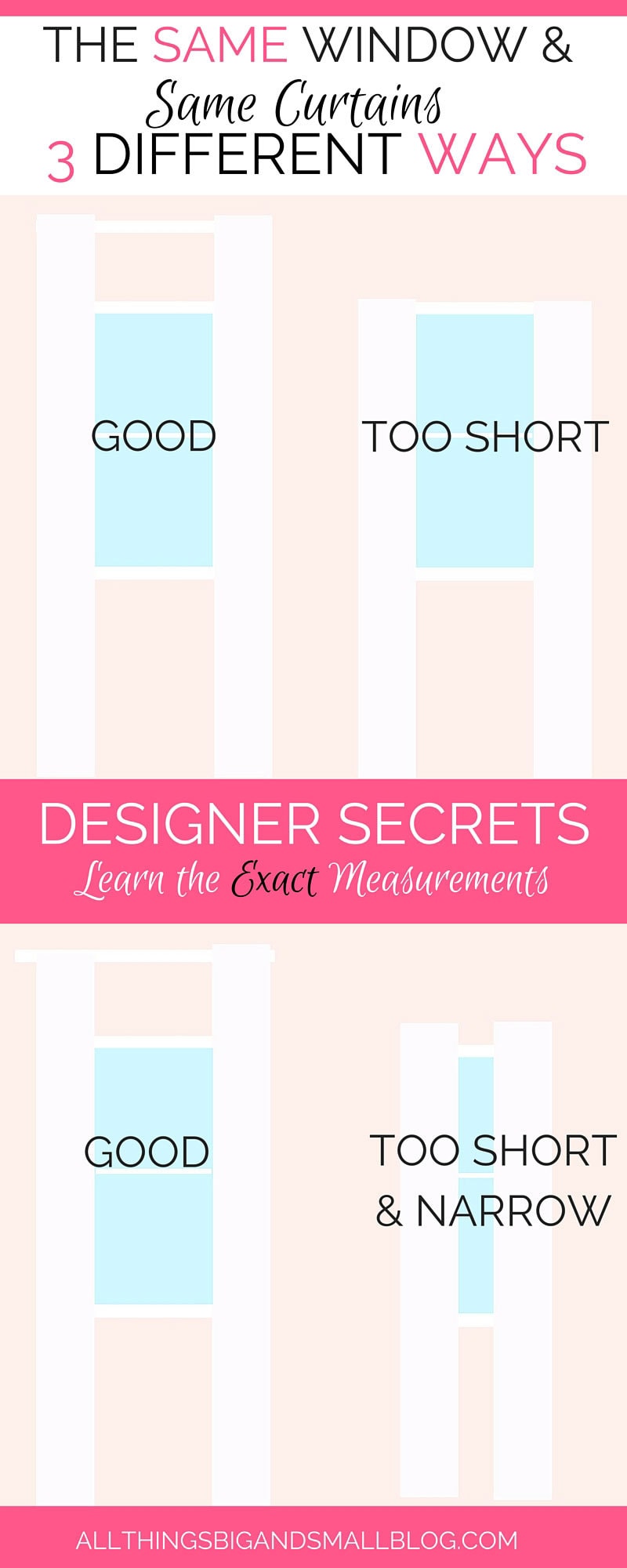 DIY GREEK KEY CURTAINS
MATERIALS FOR YOUR GREEK KEY CURTAINS:
(sources for the room at the bottom of post)
*affiliate links used for your convenience to learn more about my policy, please check out my Disclosure Policy.
Curtains

You can find the exact ones here or at the store. I bought the Ikea Ritva 98″ in white because we only have 8 ft. ceilings

Wall brackets

You can find the exact ones here or at the store. These were very affordable! I used three Ikea Betydlig rod brackets because the span was over 12 feet wide!

Curtain rod

I used the Ikea Racka in the largest size possible (83″-152″) in black

Stud Sensor

We have the Zircon studsensor e50

Drill

We have a Milwaukee cordless drill set

Greek Key Trim

I used the black and white greek key trim from Hobby Lobby and used a 40% coupon with it, bringing the price down to a very affordable trim! I used 7 yards and it came in at $35 with tax.

Scissors
Pins
All said and done, this transformation cost $80! What a steal considering that will hardly buy you ONE panel at a big store!

DIRECTIONS
1.) Measure and Prep:
First, you want to measure. We have 8 ft. ceilings, so I knew the 98″ curtains option was better for us, but if you have taller ceilings go longer! I had to hem the curtains a bit anyhow.
Then hang the rod and the wall brackets. Use your Stud Sensor to find the studs in your walls, and measure out where you are going to put the brackets. I go as wide as I can–typically 7-14″ outside the window frame. I went a little farther with this one because the window's expansive width (over 12 feet.) Where you place the bracket isn't as important as how wide the rod extends because the bracket is usually hidden behind the curtains. So just drill into whatever studs you can find closest to your target.
Hang the curtains 1-2″ from the crown moulding. You want to go as high as you can but not be right up agains them. Remember to use an angle to your brackets are hung vertically.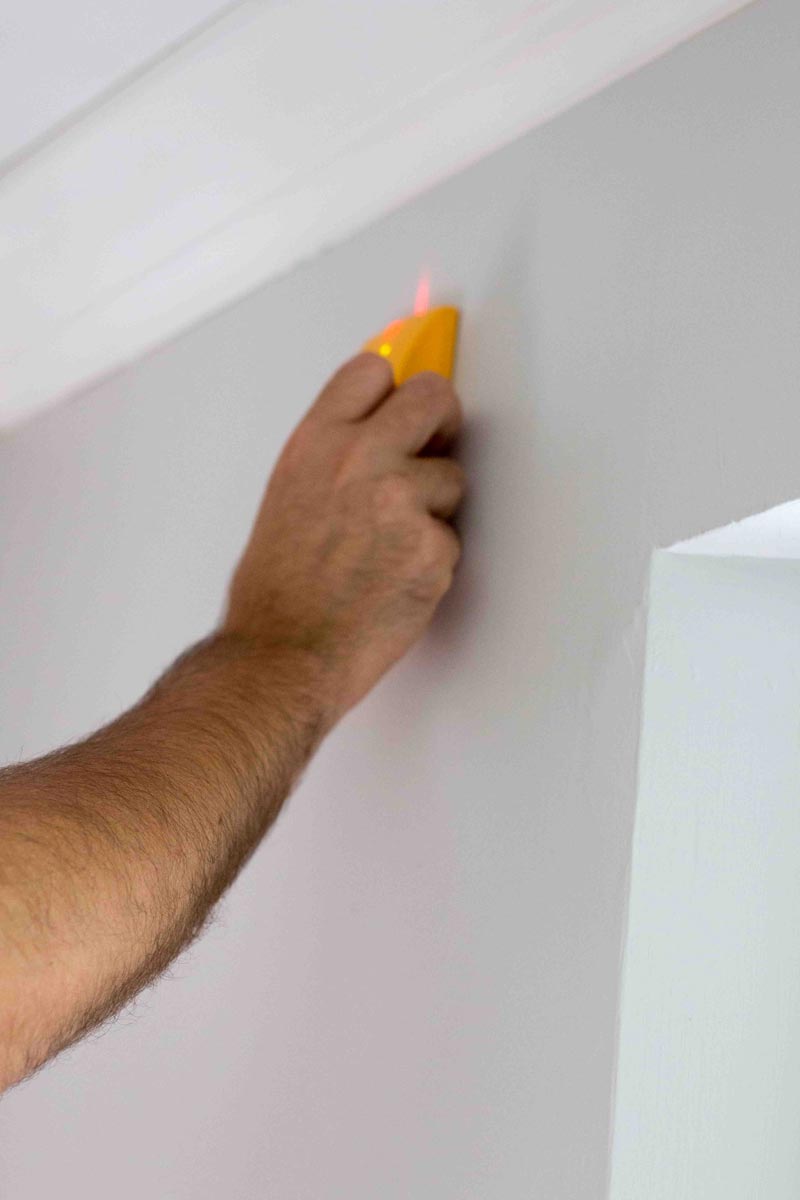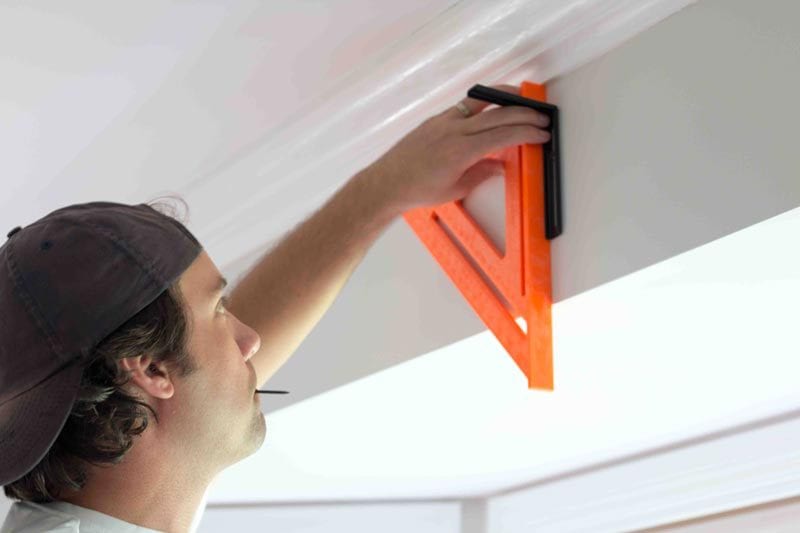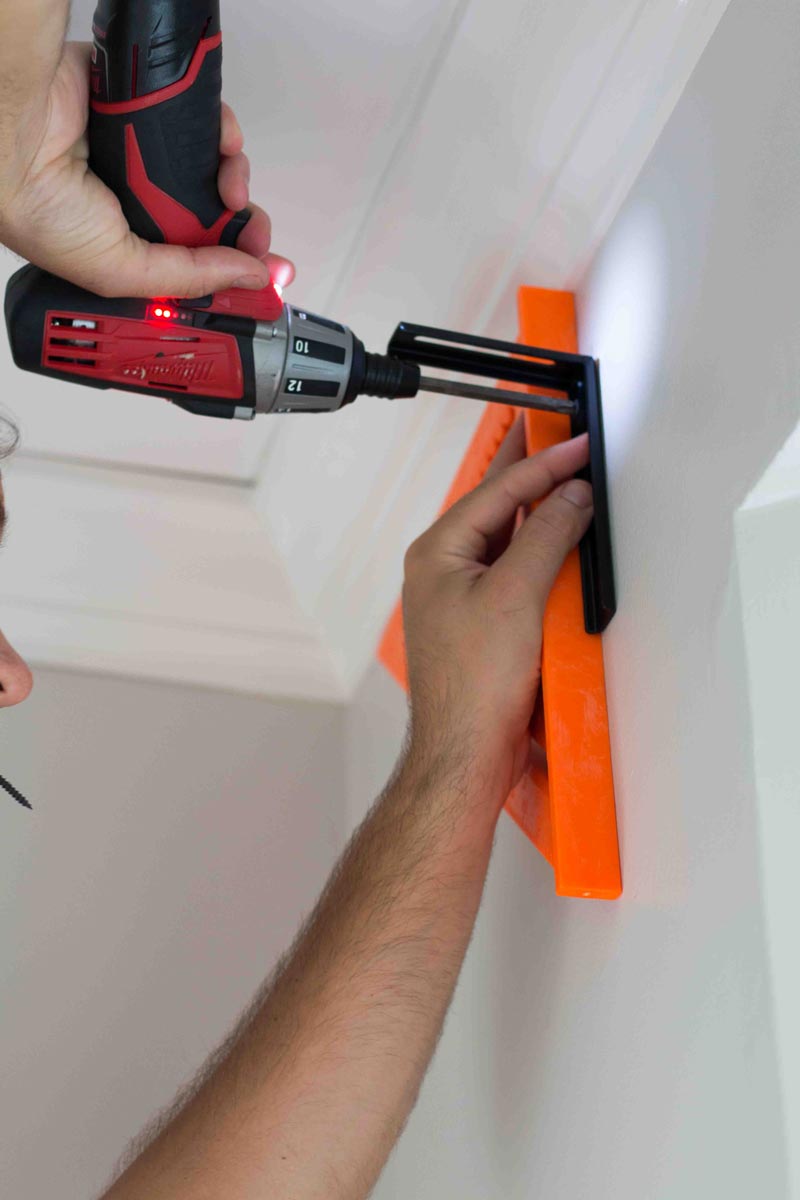 2.) Mock and Sew:
Mock up the curtains and measure how much length you are going to take off. The Ikea Ritva curtains now have a nice sewn in seam that give it a lovely pleat when it is on the rod. Now, take the curtains down to be sewn. It is time to get sewing!
Lay the ribbon trim on top of the curtain. I chose to set it along the inset seam, so it looked deliberate. Pin every several inches to make sure the trim stays in place. Use your sewing machine to sew. Repeat on the other panel.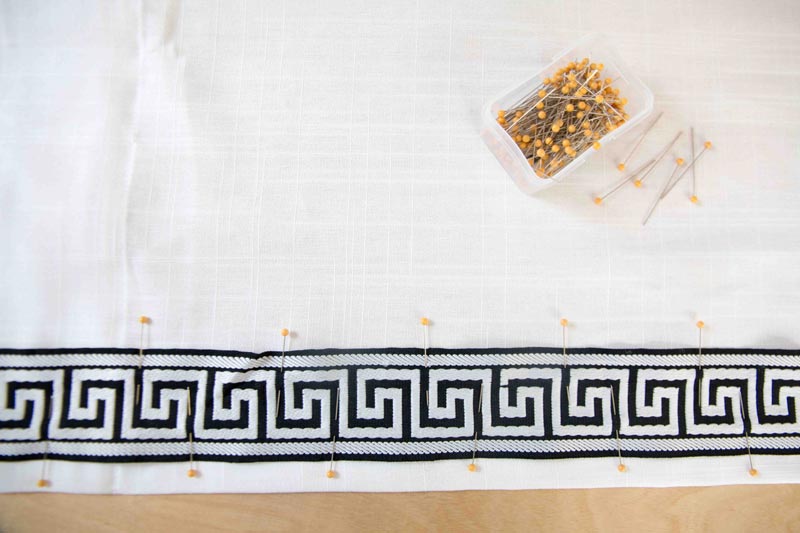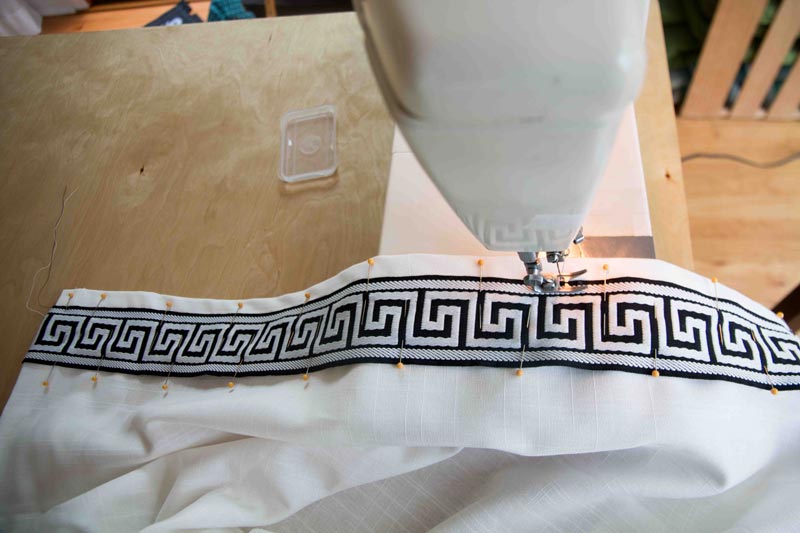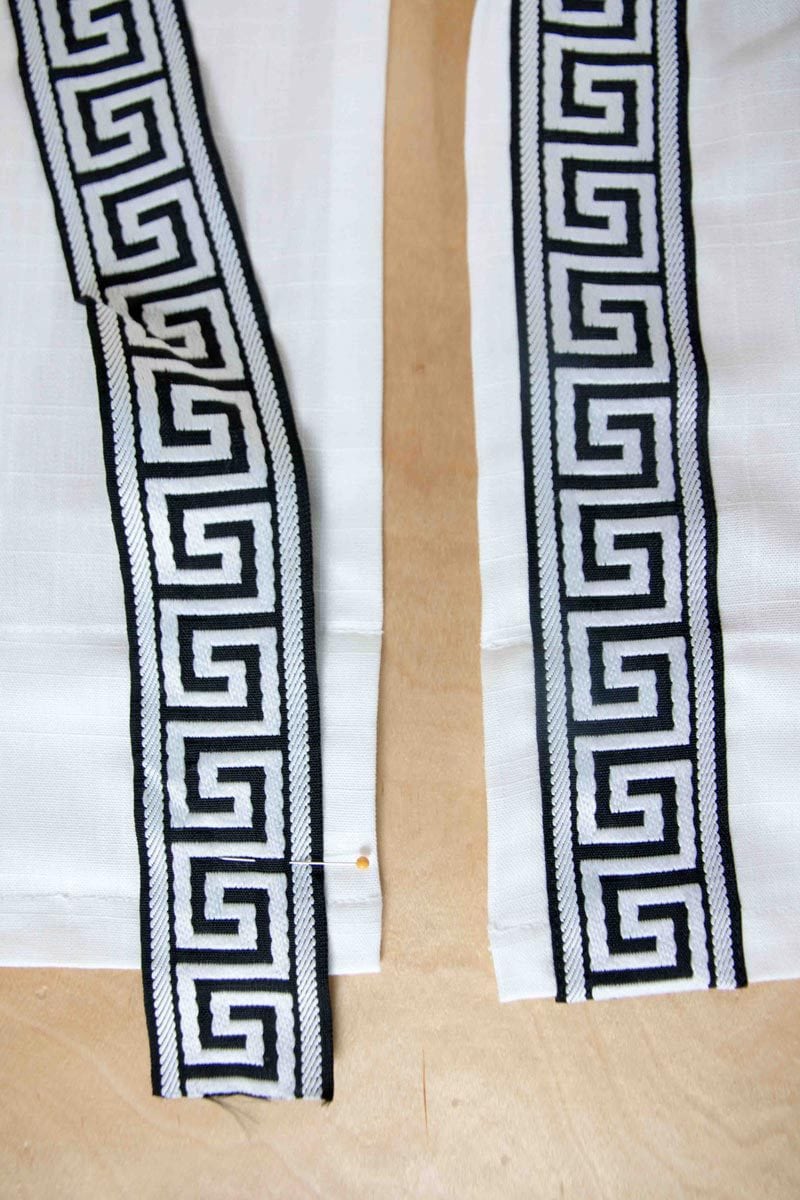 3.) Shorten and Hem:
Measure the curtain and fold where you want it to be hemmed. We brought it up 9″ and did a double hem. We also cut out the hem that was already in place so the curtains hung smoother, creating a new hem by folding down the (now) top edge. Pin into place and sew by hand and fold over the Greek Key trim.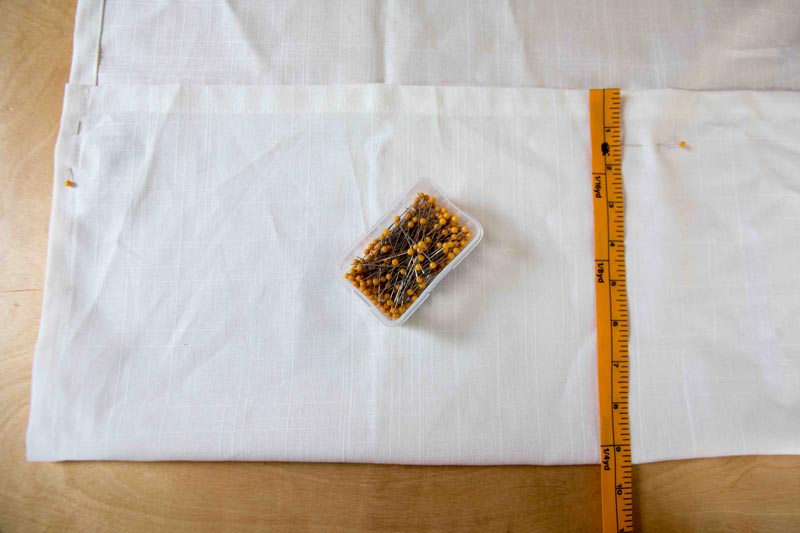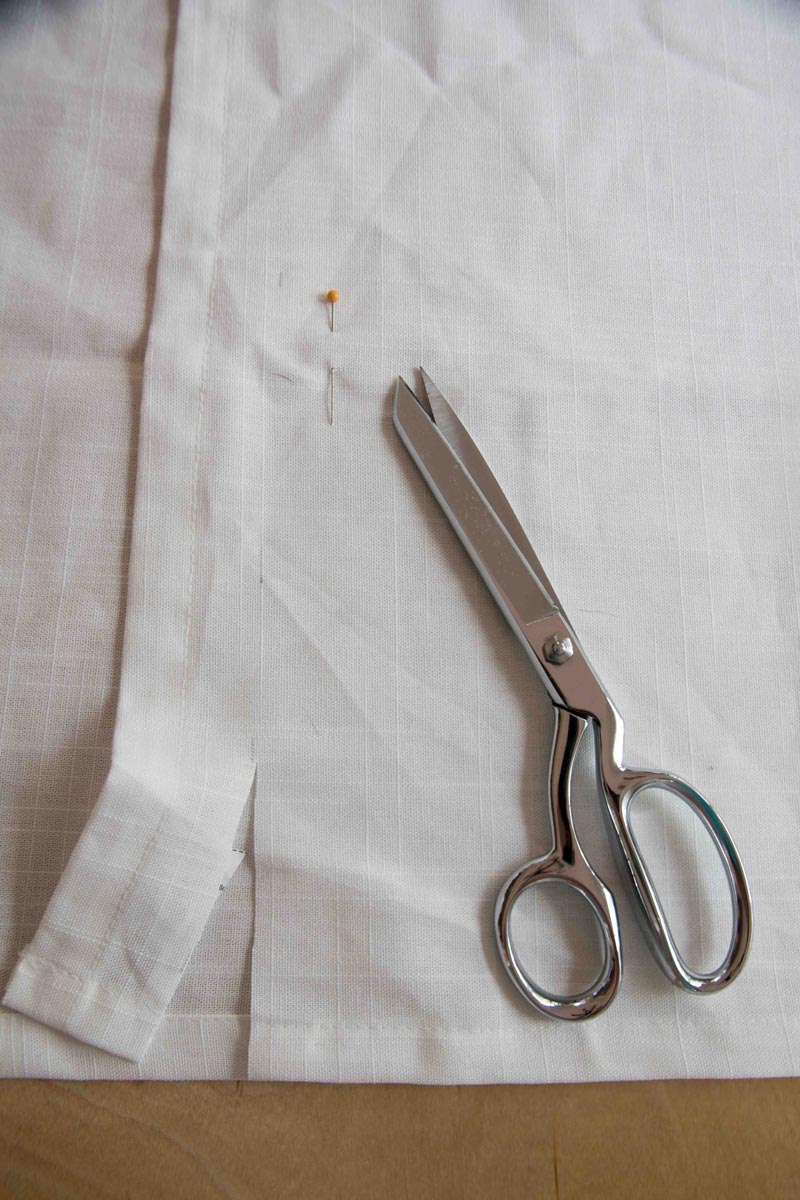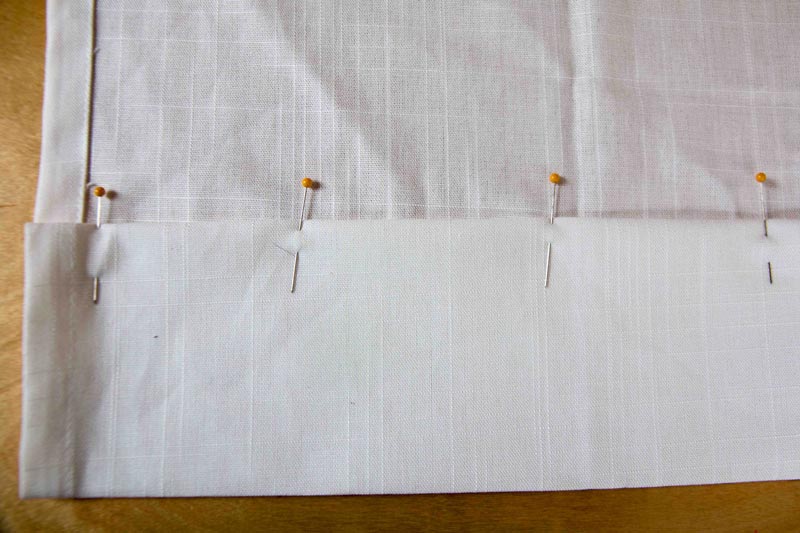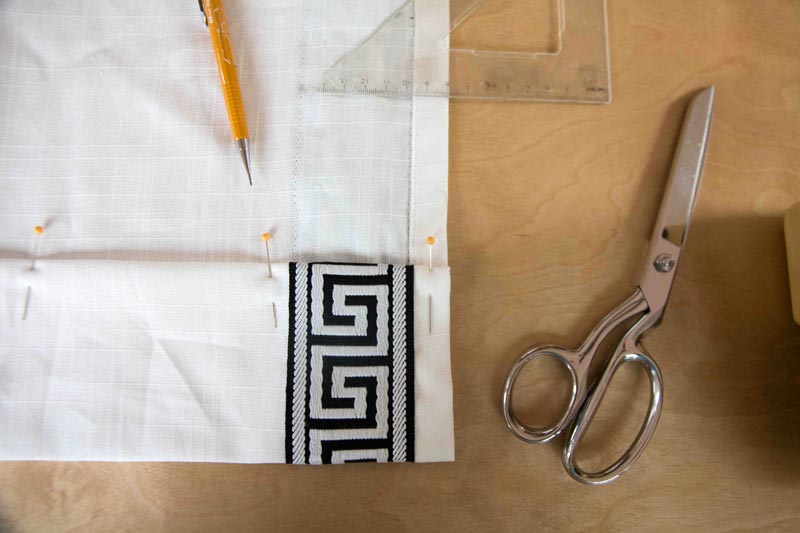 4.) Iron and Hang your Greek Key Curtains!
Iron and hang the DIY Greek Key curtains, arranging them symmetrically and bunching the pleats nicely. You are done!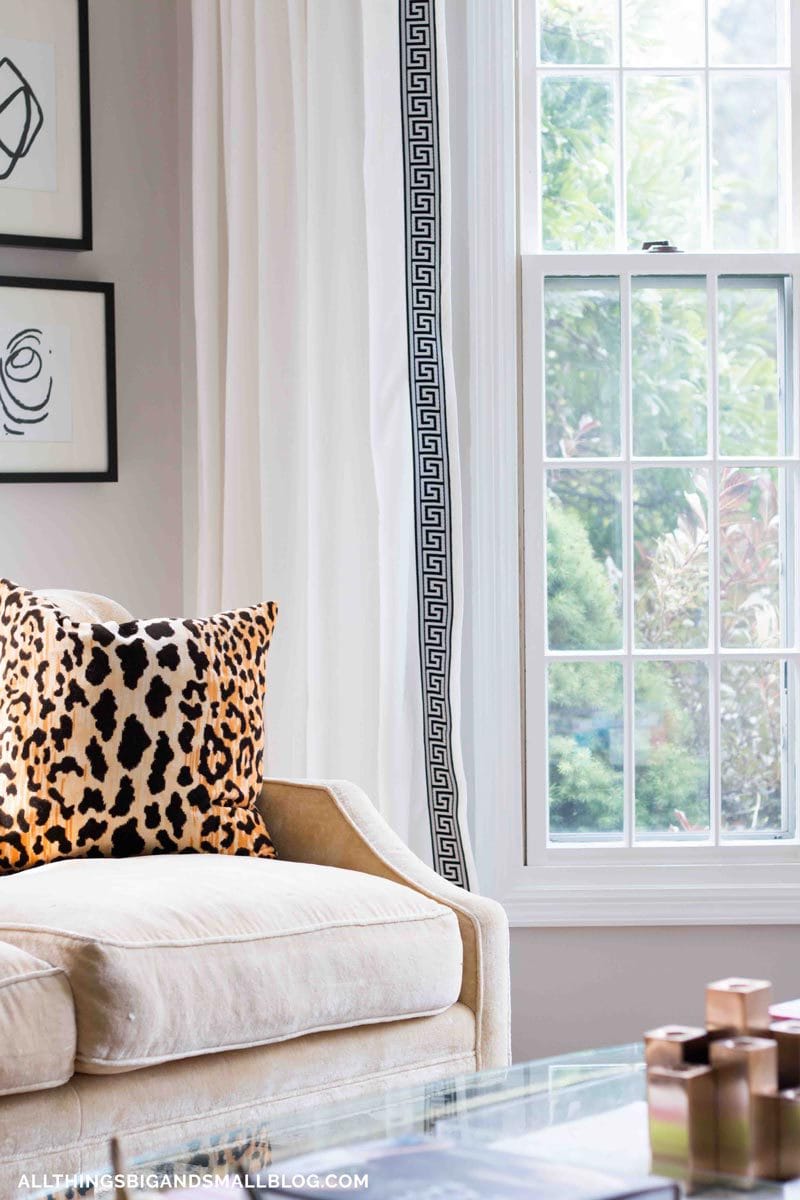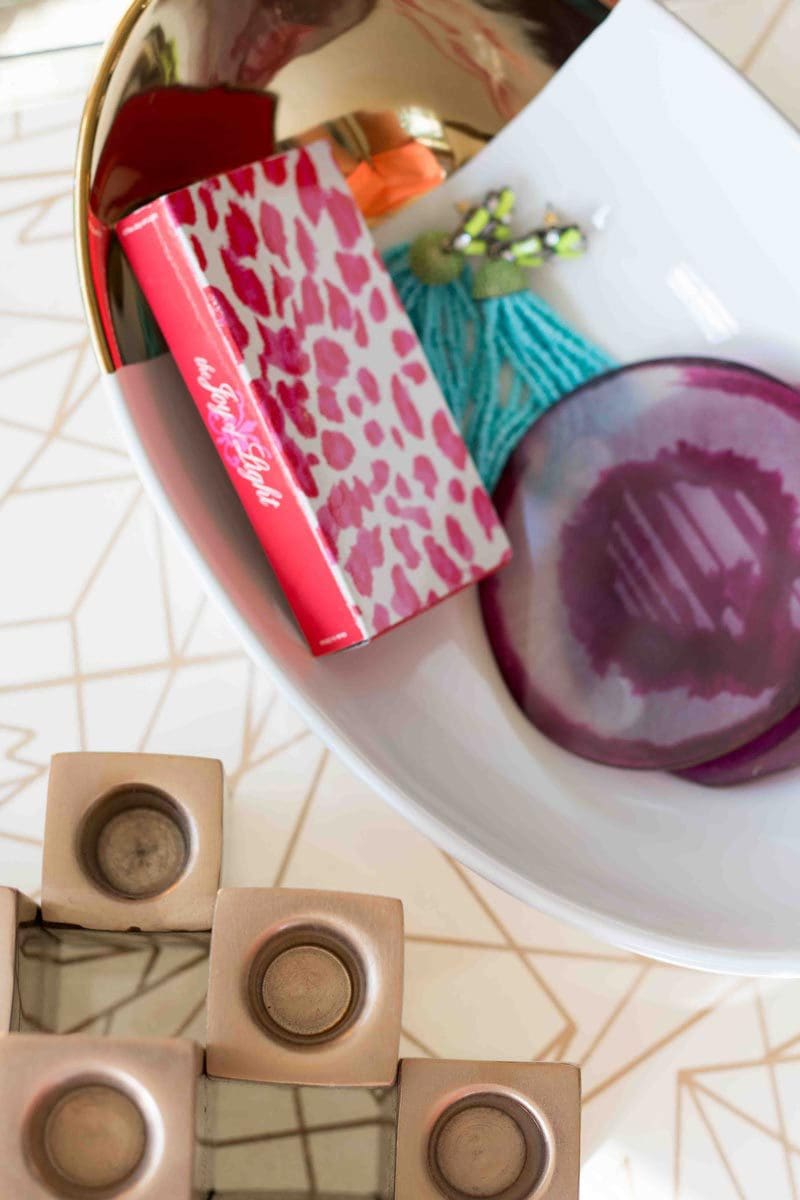 Related: Cheap Home Accessories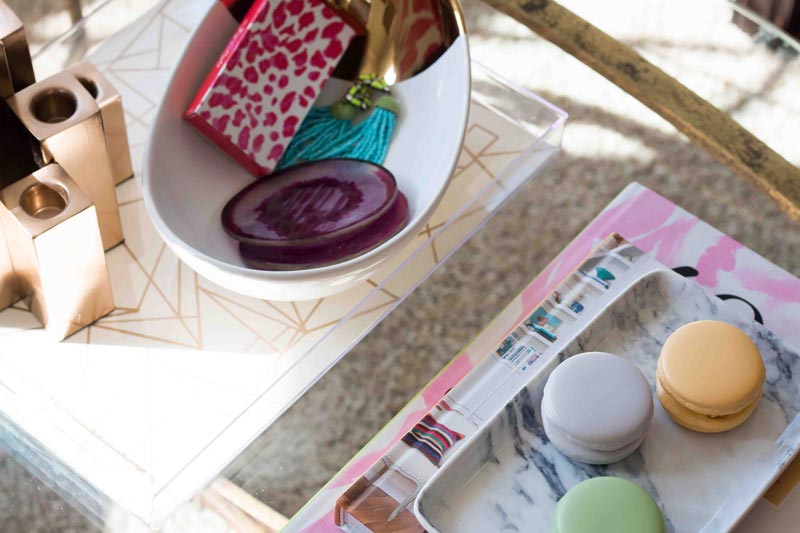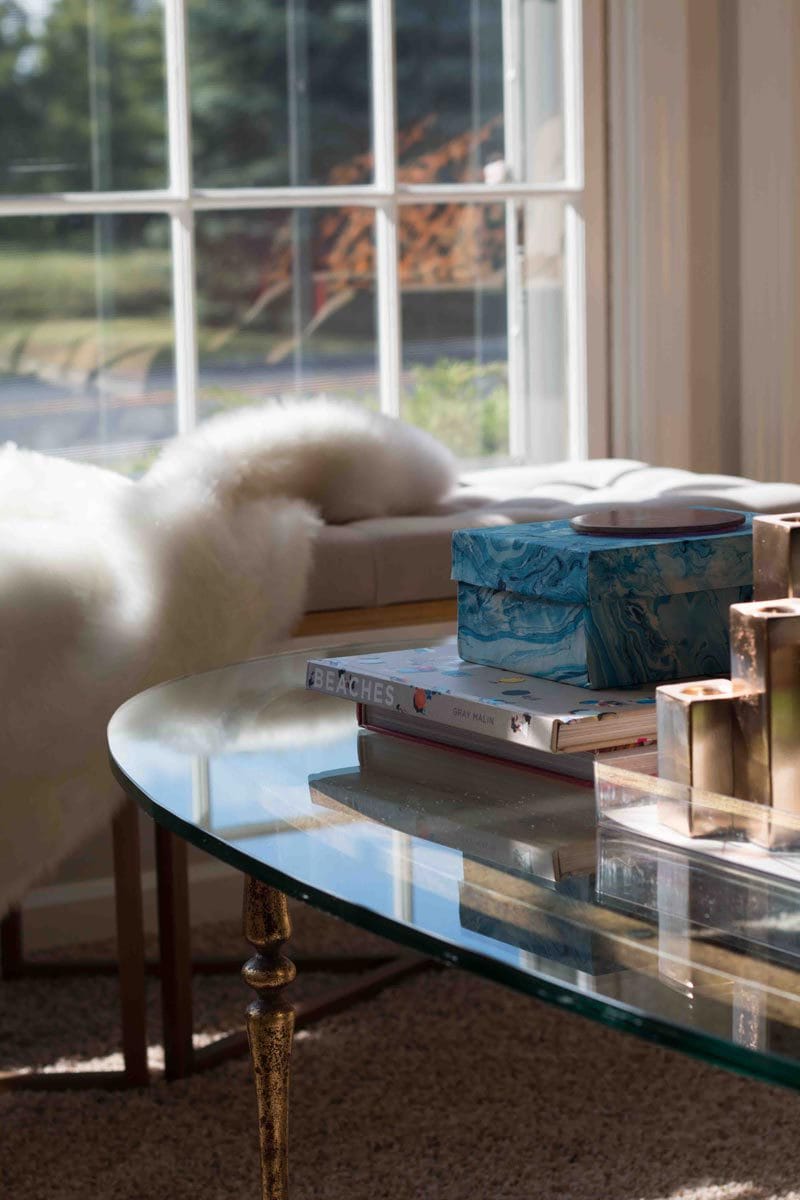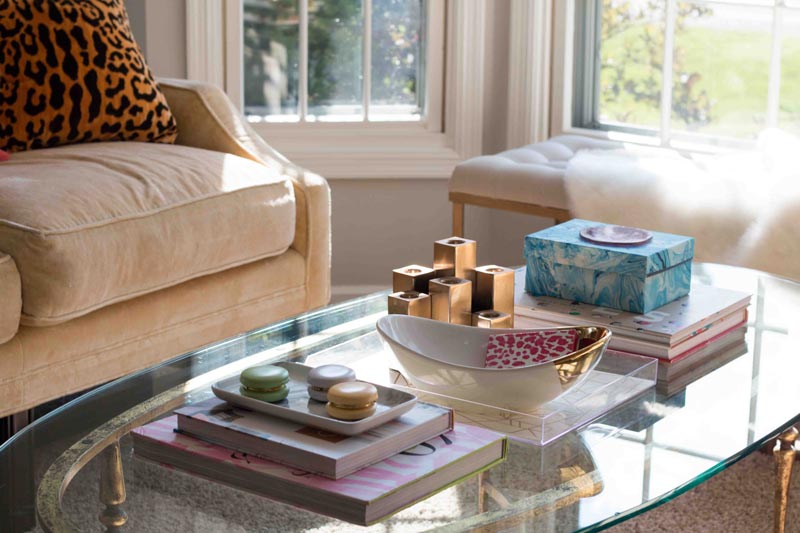 Related: How To Arrange Furniture When a Room Isn't Right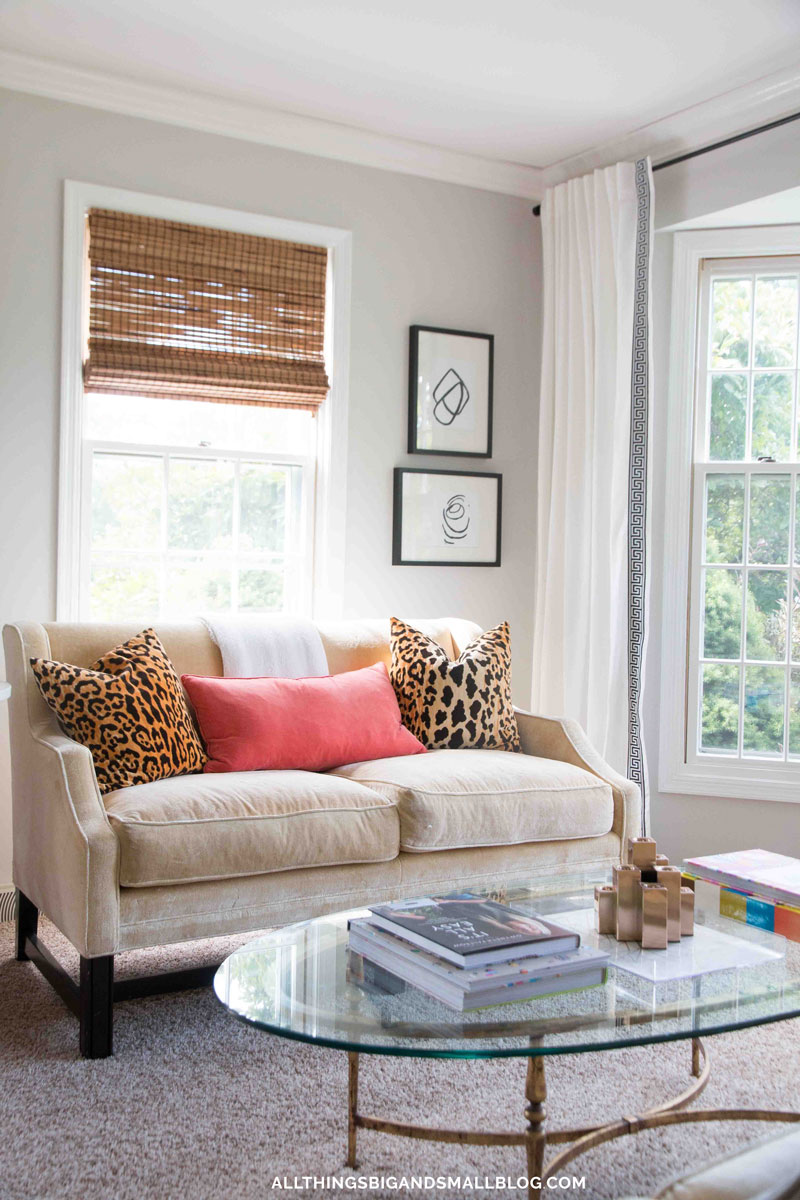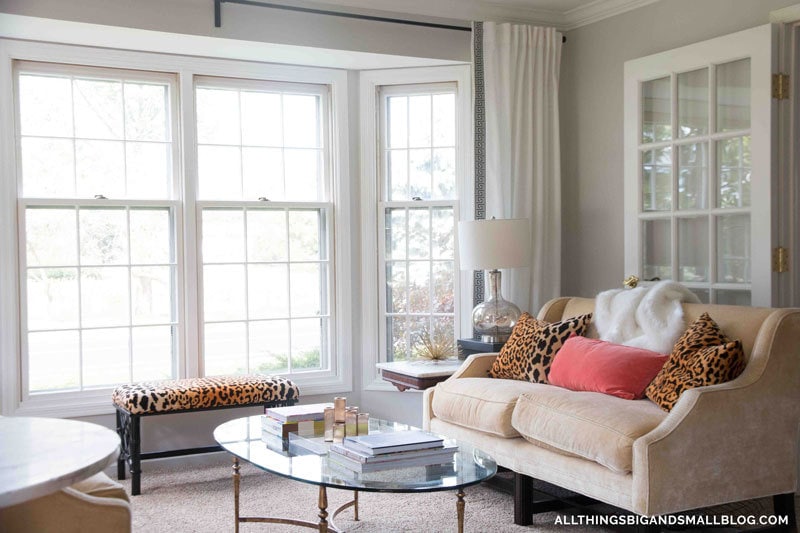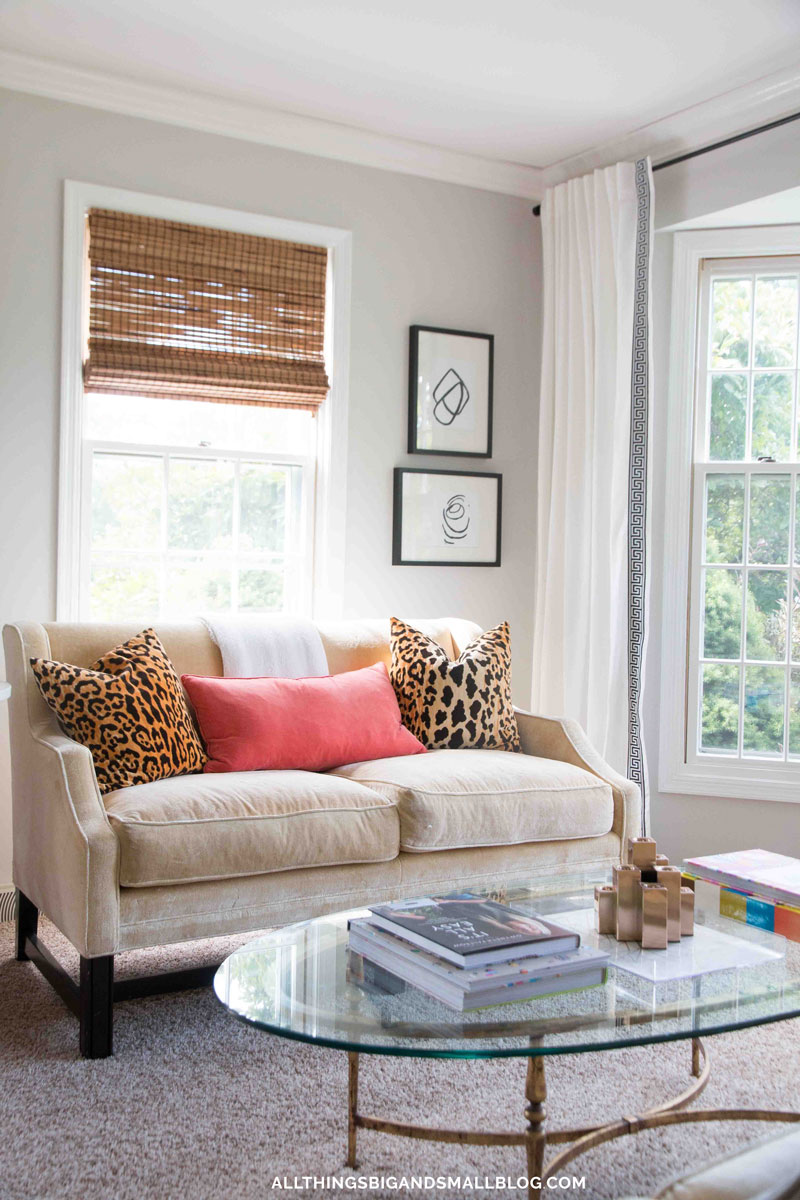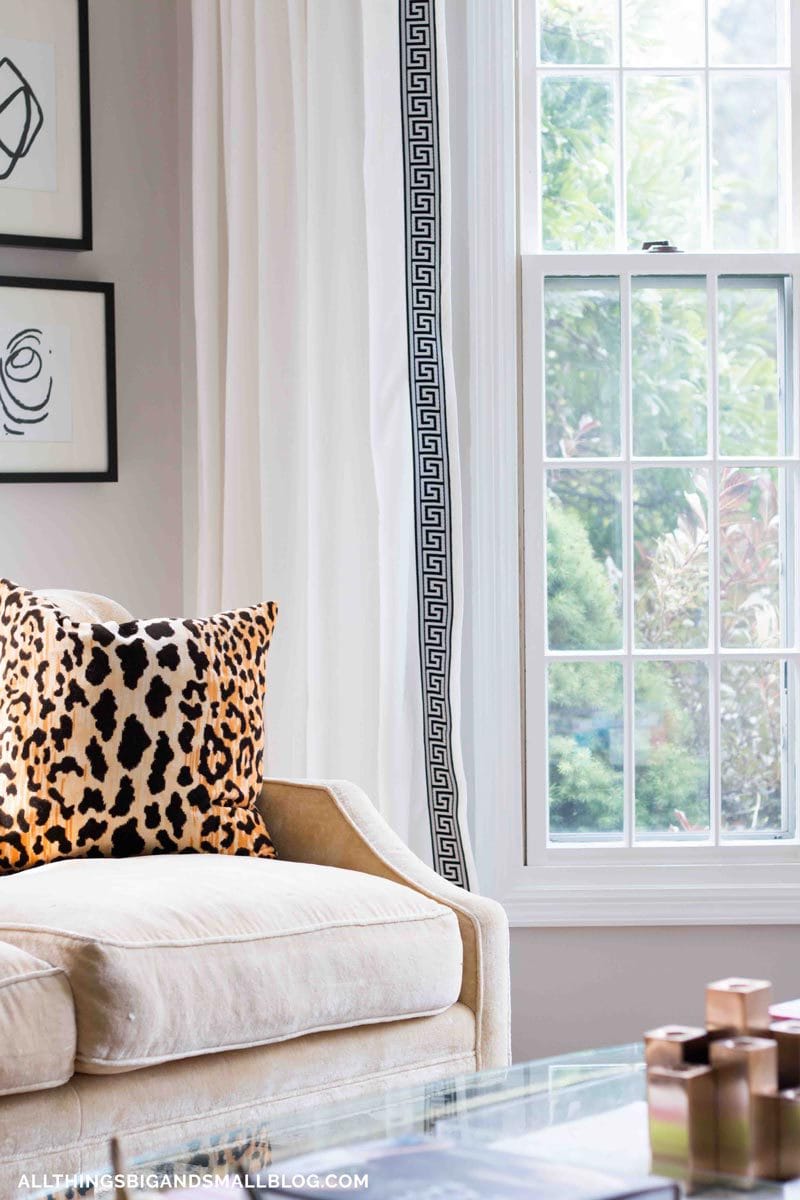 Related: DIY Pom Pom Curtains and DIY Pelmet Box Curtains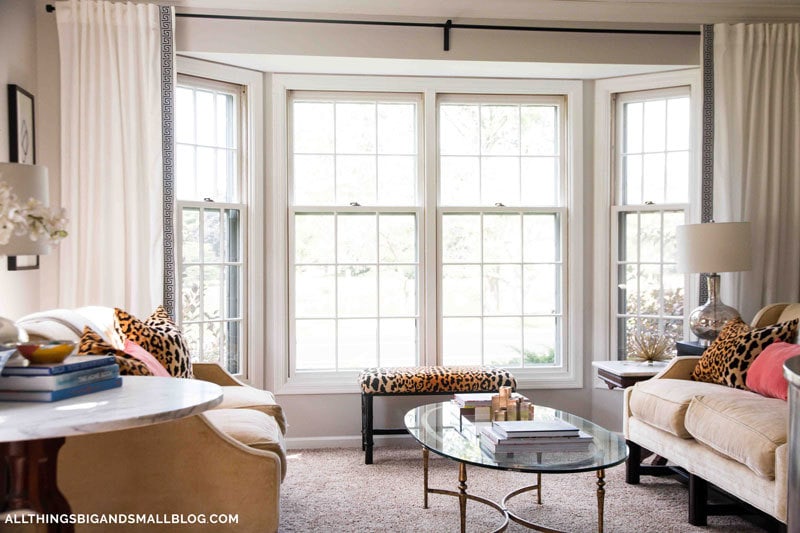 Such a luxe space for a budget-friendly price especially with the addition of the DIY Greek Key Curtains! For your convenience, I have included resources to all of the products used in my living room above!
SOURCES: *AFFILIATE LINKS USED
Wall Color: Benjamin Moore Balboa Mist
Chair (inherited)
Coffee Table (inherited but similar here)
Leopard Pillows (DIY here)
Bench- DIY Upholstered Bench
Coral pillows Home Goods find but similar here
Accessories:
Blinds– now I just need some for the bay windows to finish it off and a rug!