How do I mix Fabric Patterns? It's one of the most common questions I receive. Mixing fabric patterns can seem daunting; but, it doesn't have to be! Fabrics are meant to be layered and combined; but, doing it the wrong way will make it look like a hot mess. Follow my formula below and I promise your rooms will look great!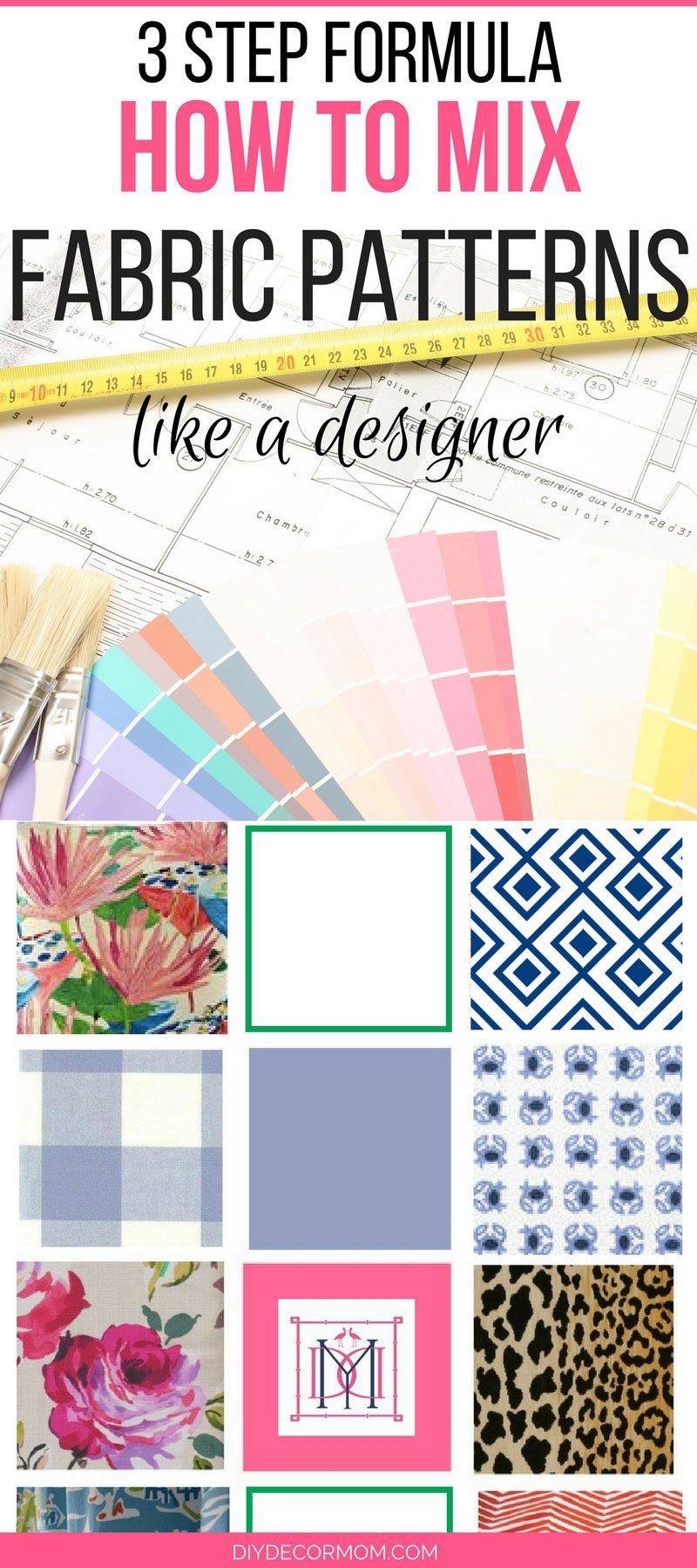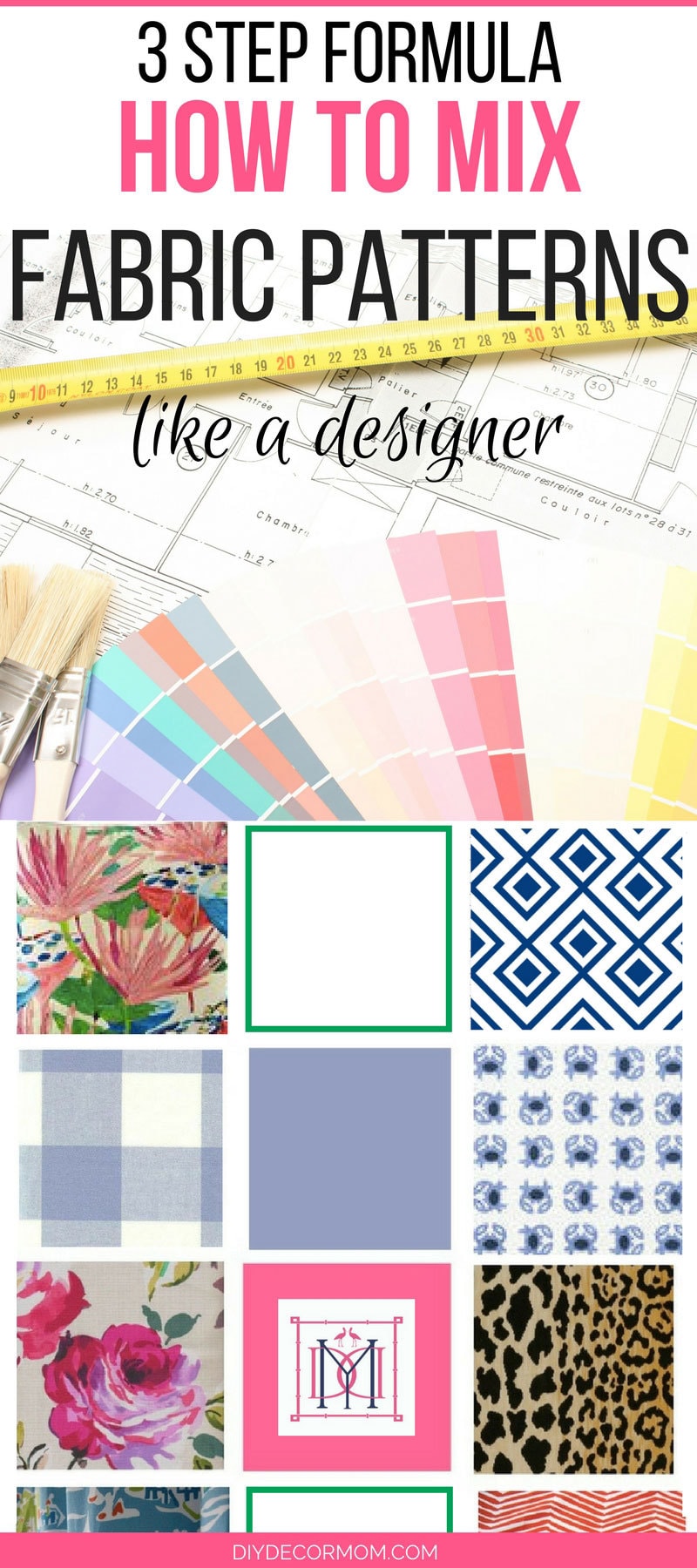 MIXING FABRIC PATTERNS
#1: VARY THE SIZE OF THE FABRIC PATTERNS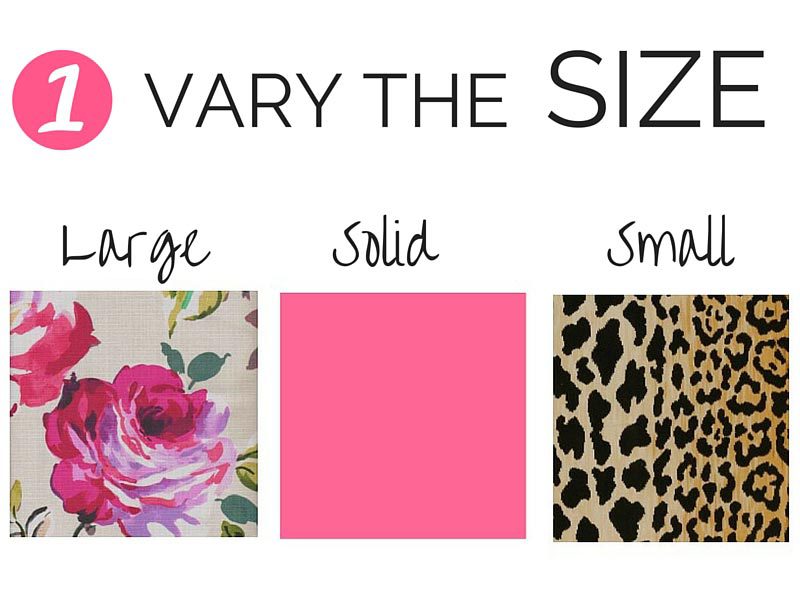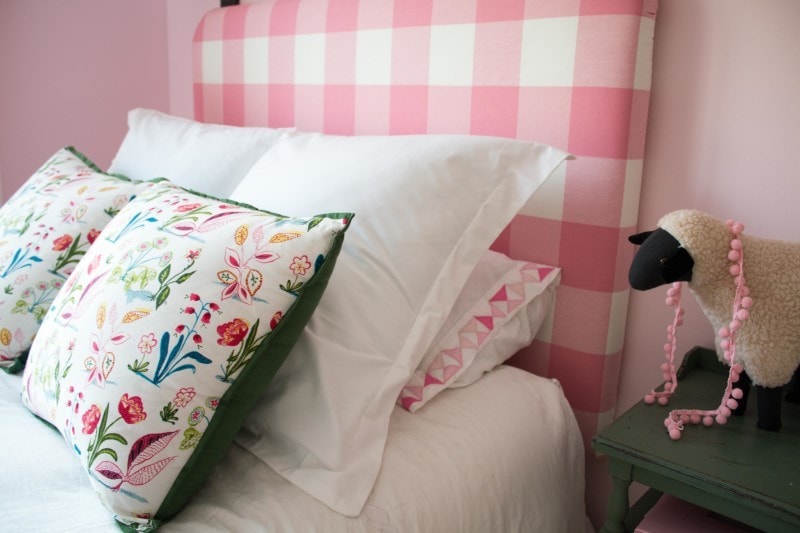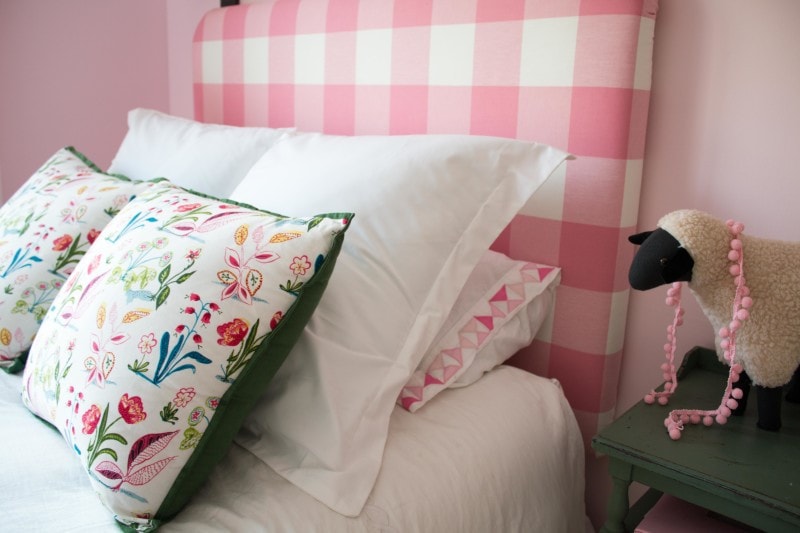 First, you are going to want to pick out three fabrics (three seems to be the magic number) of fabric that have different sizes of patterns. See how I mixed a large buffalo check above with a smaller fun floral print in my daughters' room above. Next to her bed, I even used a smaller animal print on the rocking chair.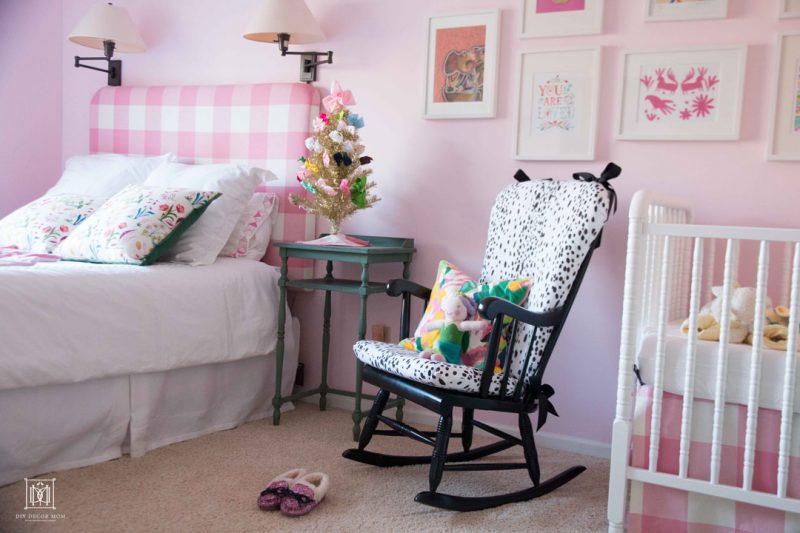 And below, you can see what we have in our living room a large scale fabric (floral), the solid (coral), and the leopard (small to medium). I actually cut out the black and white geometric pillow pattern because it was too much. But, I did add the Greek Key ribbon for our curtains.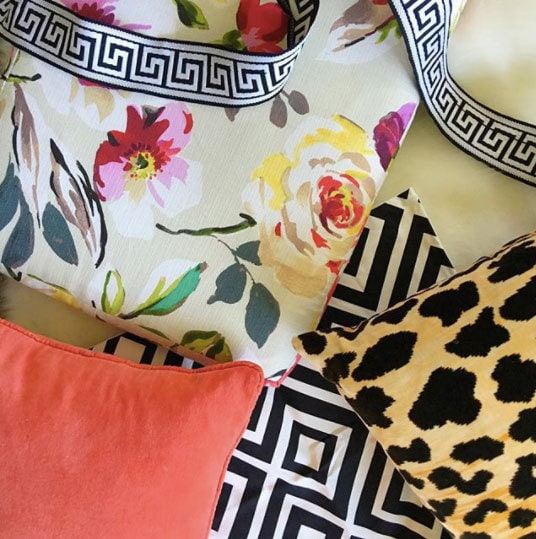 By mixing up the fabric patterns sizes it will be visually interesting but not too busy! If you don't want to use a solid, maybe use a solid with a ribbon detail (like a Greek Key–see my DIY Greek Key Curtains below which were an Ikea hack!) or a small print.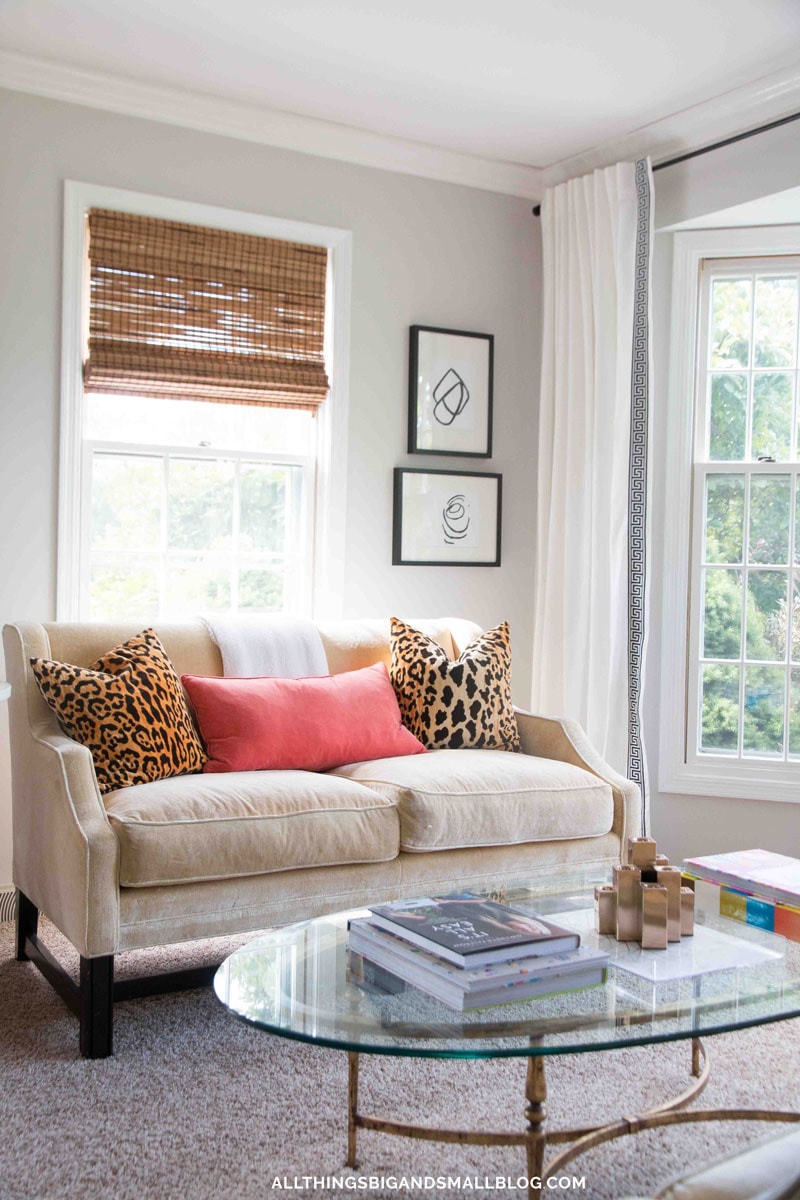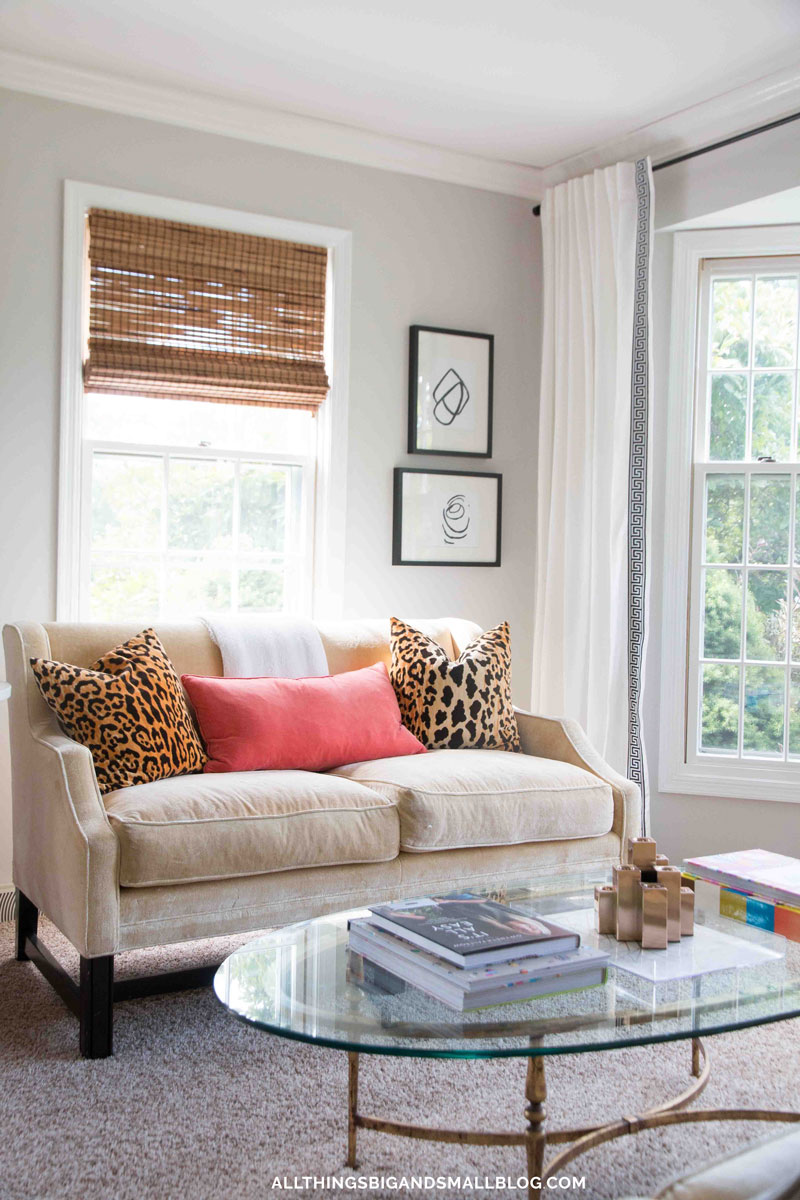 #2: VARY THE PATTERN
Second, you want to mix up the type of pattern to make it interesting. Personally, I think every room can use a touch of animal (I consider it a neutral) 😉 But, if leopard isn't for you, throw in a geometric pattern. You can see in our bathroom, I use a floral, a stripe, and a solid.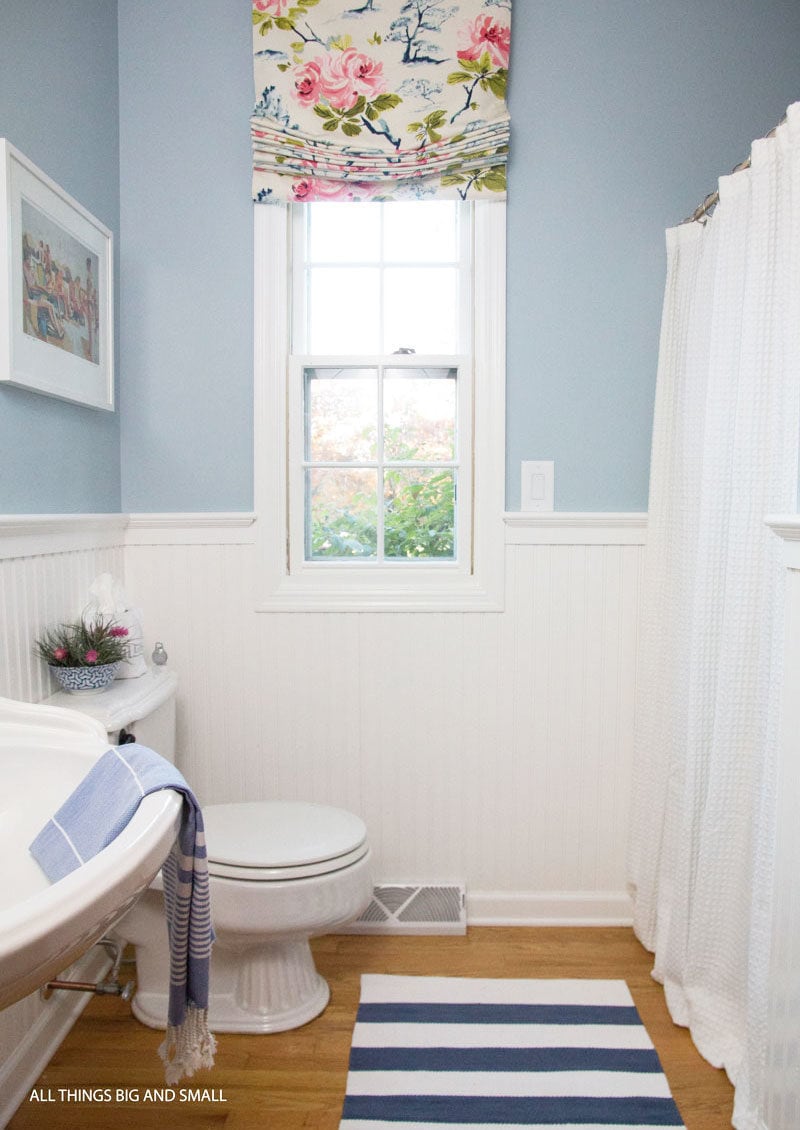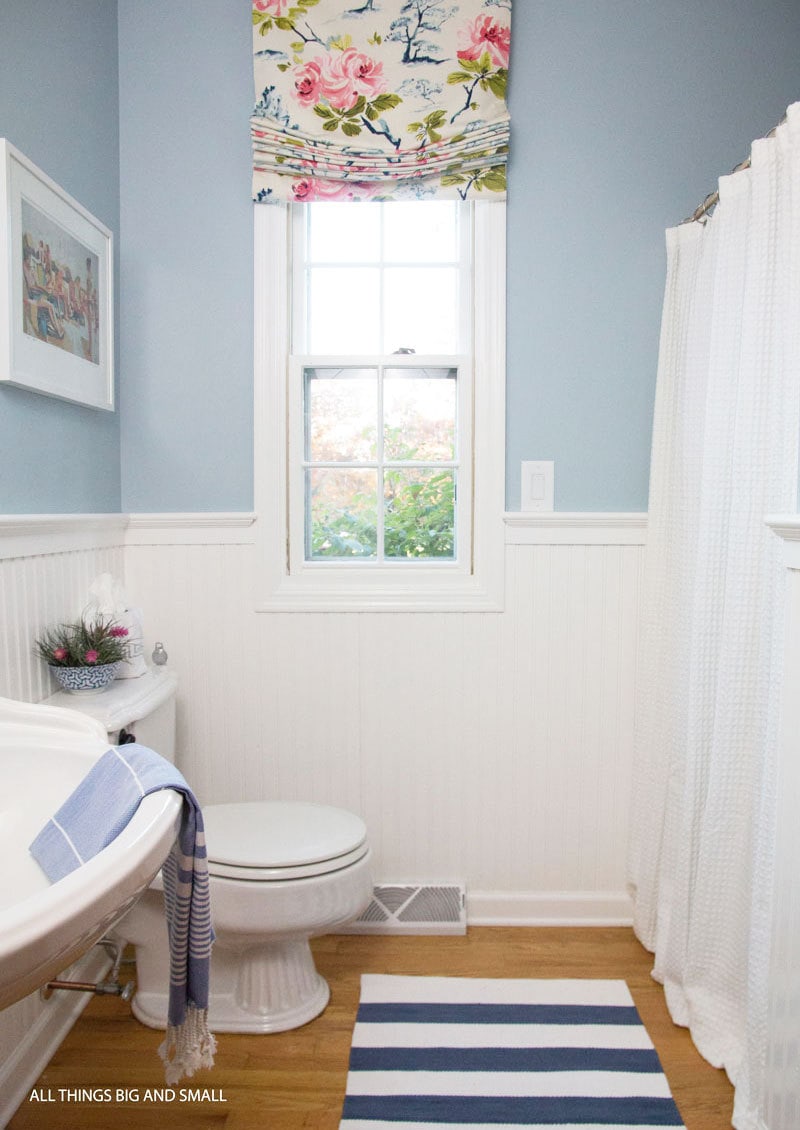 And in our master bedroom, I mixed a toile with a very large geometric pattern.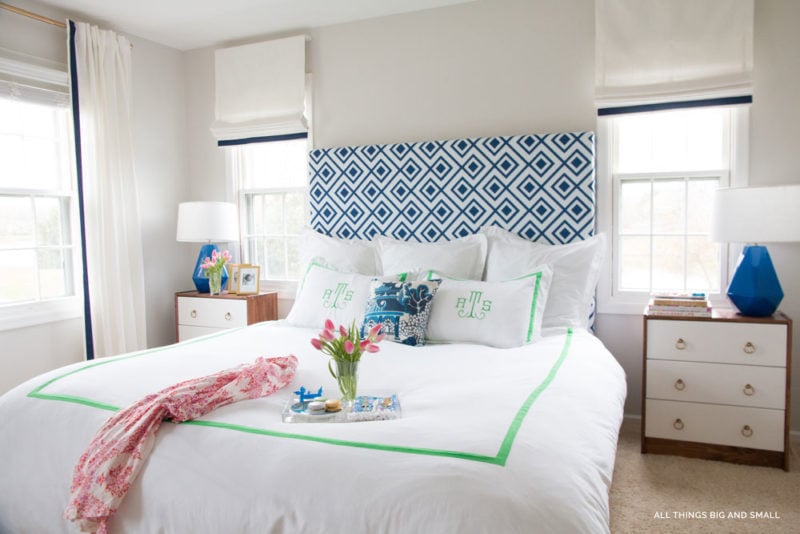 #3: VARY THE COLOR
Third, you want to vary the colors used. It is too boring to use one color. Try to pick out three colors in each room. Above in our family room, you can see the three colors are blue, white, and a pop of red. In our living room, the colors are pink/ coral, black, and tan. This way the fabrics all "play nicely" with each other because there are common themes. But, it isn't boring! A floral piece is always a great way to add some extra color as long as it picks up colors from the other pieces, and because there are so many colors in it, they almost always will!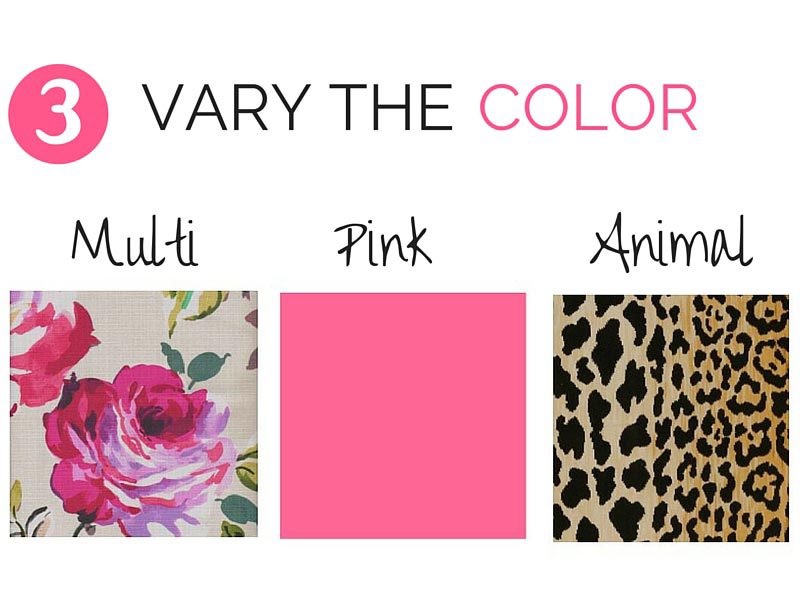 In my daughter's room, we used pink, white, and green (multi) as colors. You can see how we also used different sizes and patterns too!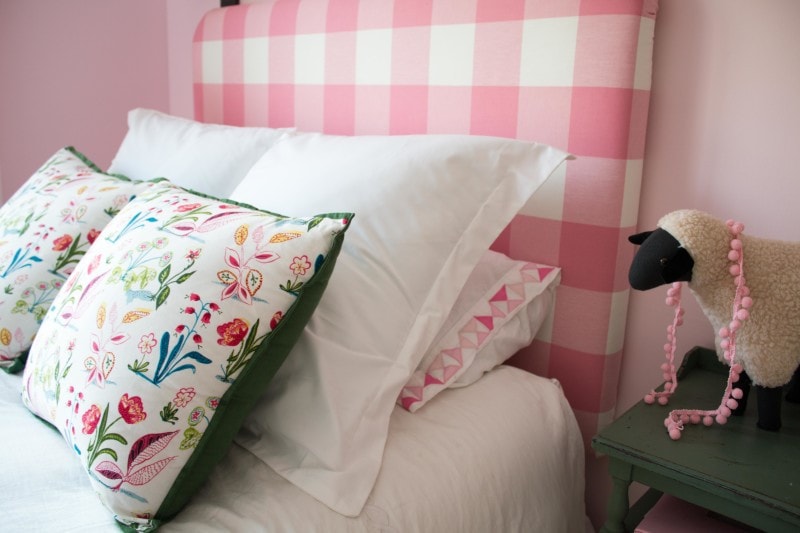 Even in our kids bathroom, I used three different colors–blue, orange, and lime green.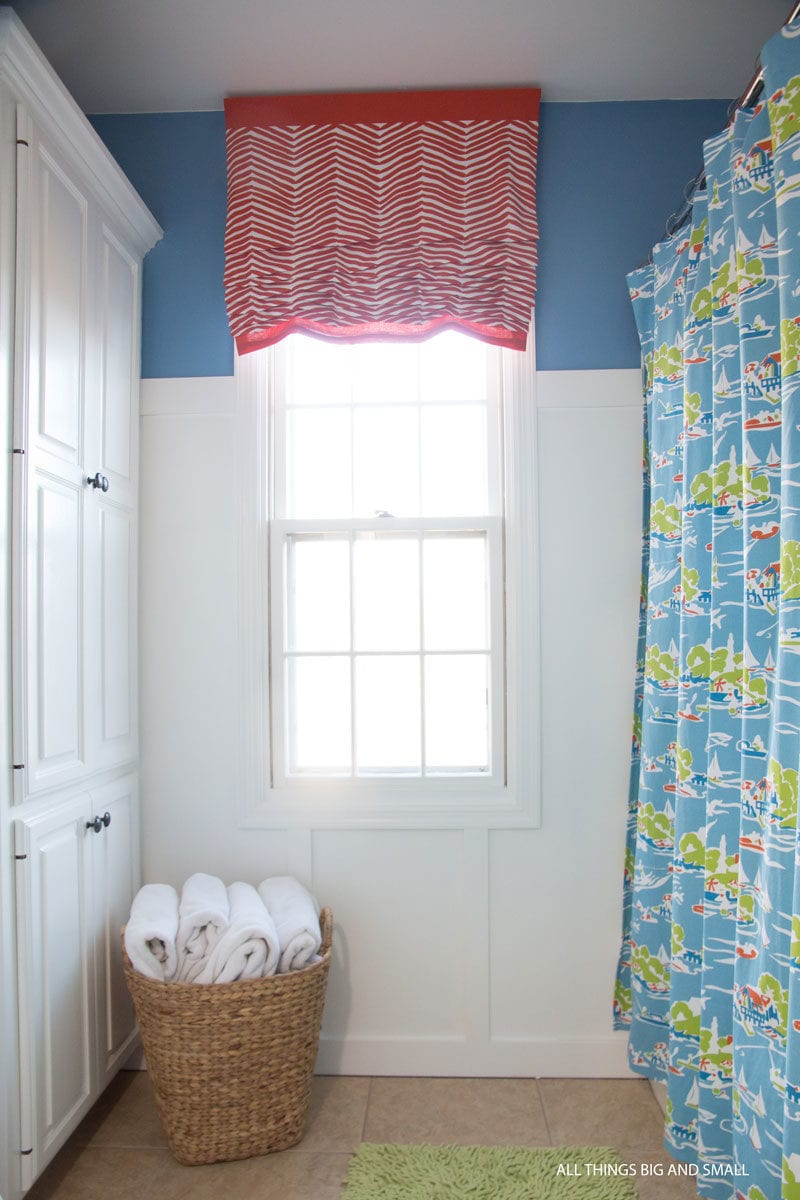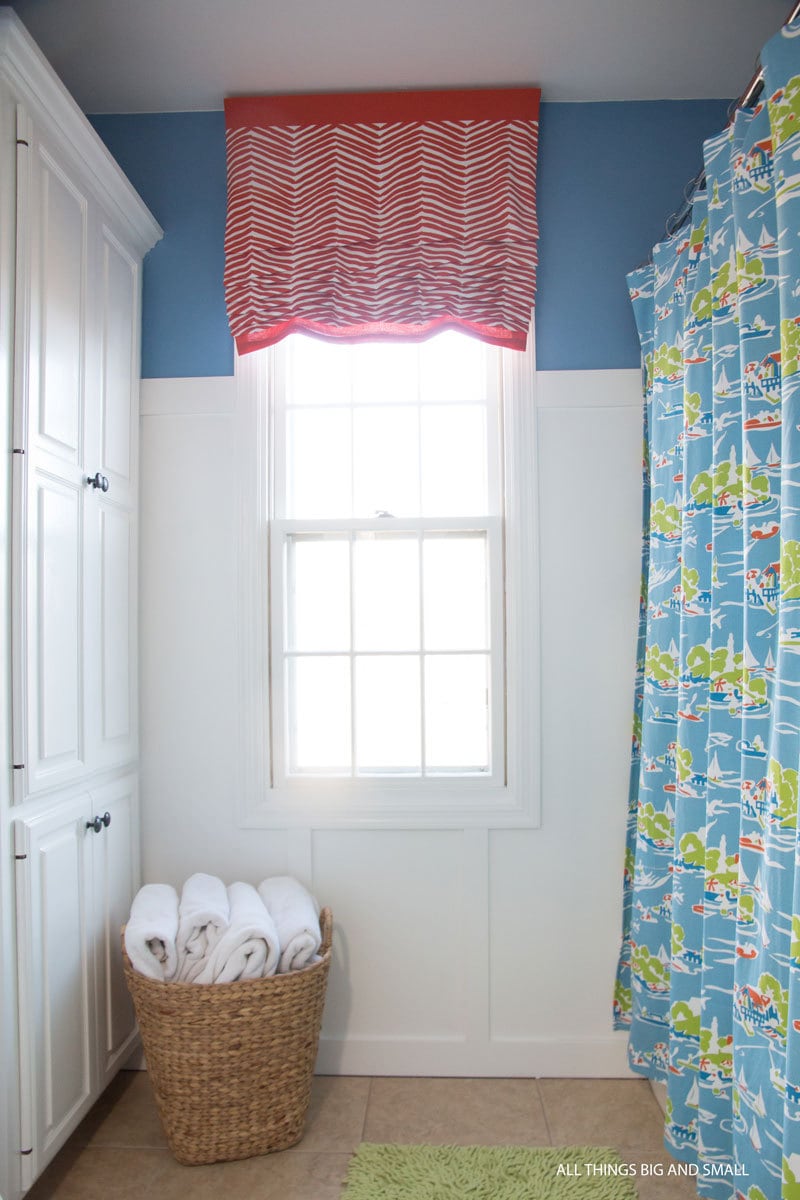 Our playroom has three too–blue, white, and coral.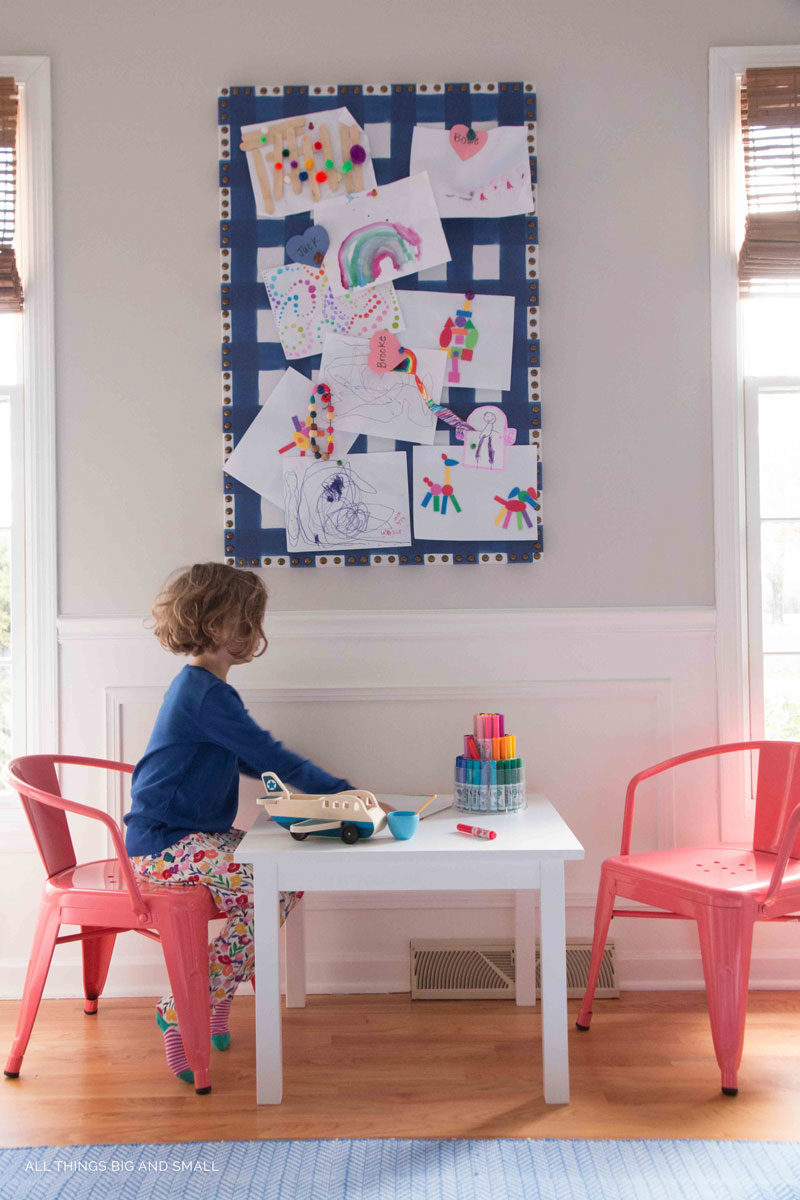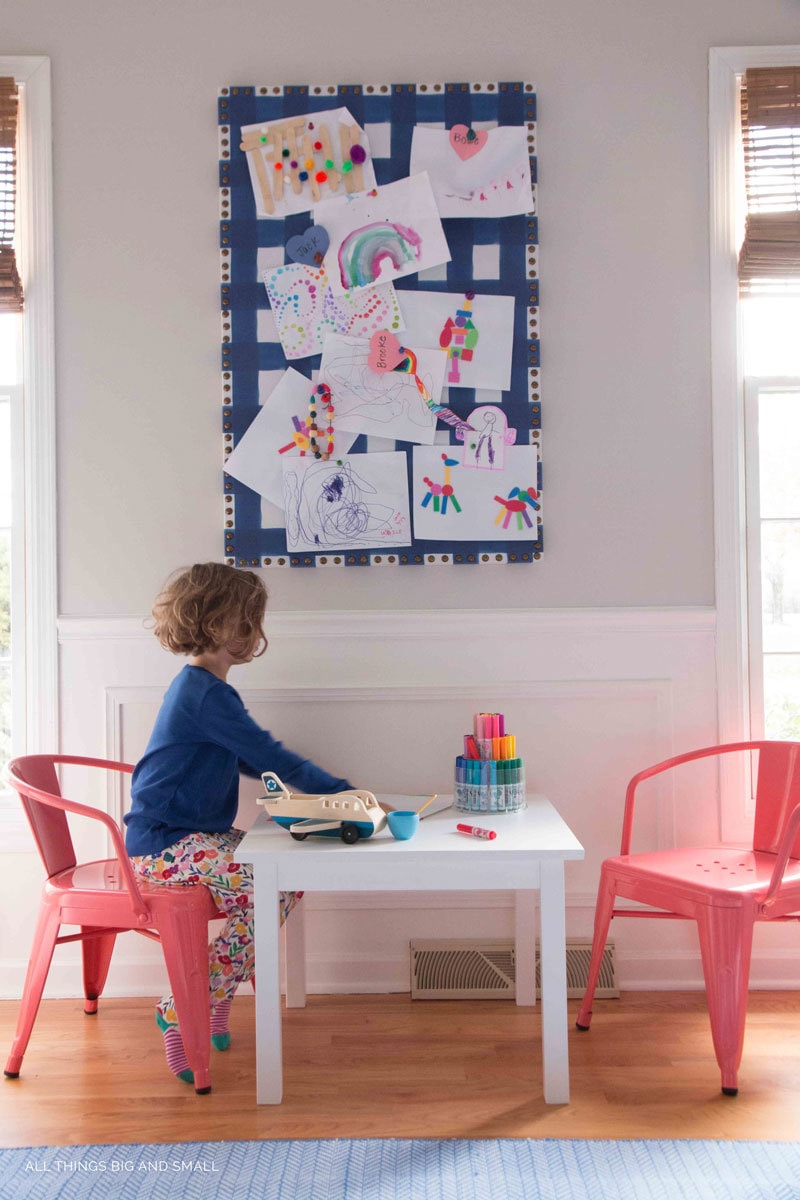 So there you have it, my three part formula on mixing fabric patterns! Curious about where I got something in our house? I linked all the sources in the SHOP OUR HOME page!
See all my DESIGNER SECRETS: DECORATING 101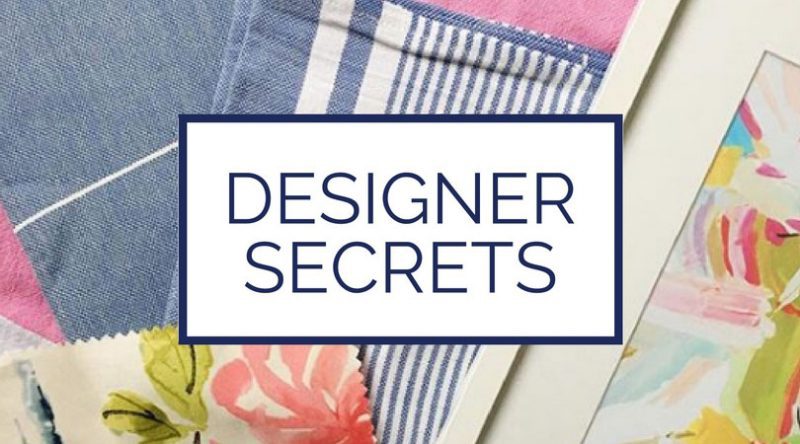 And don't forget to download my free E-Book by clicking on the picture below!