Best Paint Colors for Selling House: Here are the top recommended paint colors for selling your home. This foolproof paint scheme looks good in any house and has been vetted by top designers and realtors.
BEST PAINT COLORS FOR SELLING YOUR HOUSE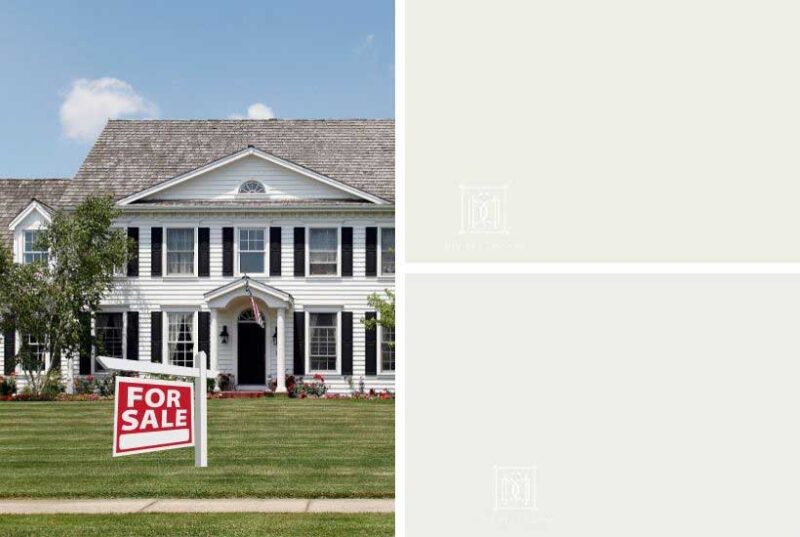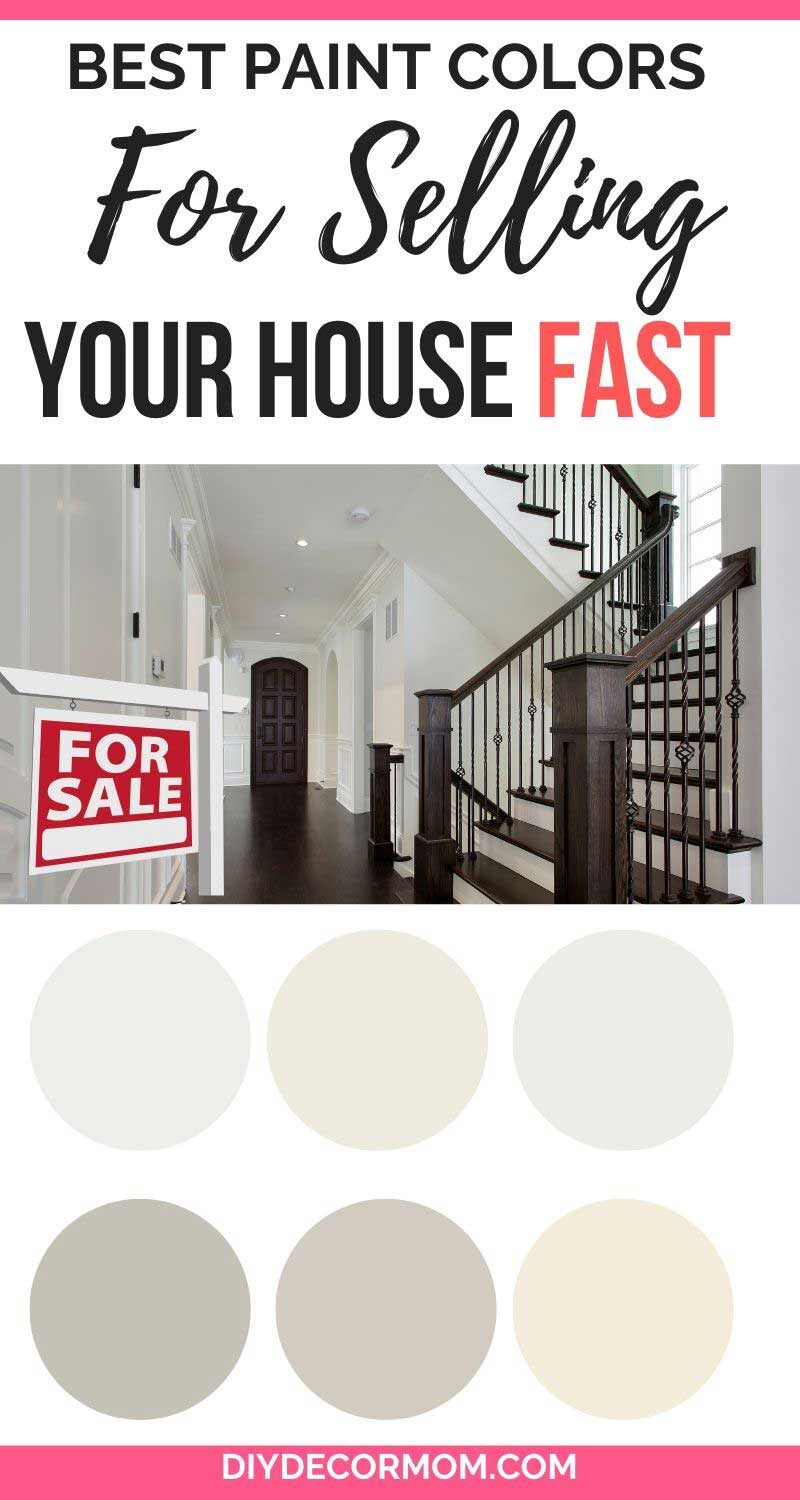 In almost every house, realtors will recommend repainting one or more rooms–even if it's just touch up paint.
Why? Well, there's nothing more cost-effective than a fresh coat of paint. It makes a house look more spacious, more elegant, and well taken care of. It's reported that by repainting your walls and trim, you might get as much as a 15% price increase.
But, they need to be the right colors. No one wants to pay more for a house that looks like a box of Crayola crayons exploded! Nor does anyone want to move into a house that feels as sterile as a hospital!
Growing up with a family in real-estate (my great-grandfather and my grandfather were in commercial real estate, both my grandmothers, and both my parents are realtors) I got to hear a lot of talk about selling houses. What home improvements helped sell houses faster, which home improvements never paid off, staging secrets, and my mom's favorite–what paint colors would help sell the house fastest.
Related:
What colors should you paint your house when you are going to put it on the market?
When painting your house to sell, you want to make your house a blank slate.
Buyers have a hard time imagining themselves in a new house, and you want to make it as easy as possible for them. Choose neutral paint colors and minimize items out on the counters.
As much as I love using color in my own home, when I am staging a house to sell, I recommend using neutrals. It will make your house more spacious and get a higher sale price.
*affiliate links have been used at no cost to you see my disclosure policy here.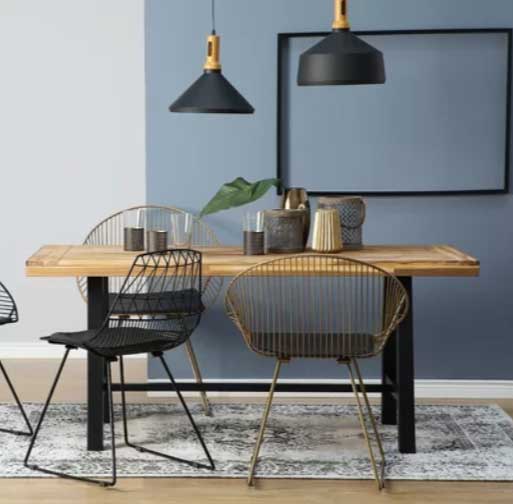 SHOP THE ROOM
Colors to AVOID When selling your house:
Like I said above, I love using color in my own house; but, I steer clear of several colors. These colors are polarizing and tend to make people uncomfortable. The last thing you want is people feeling uneasy in your home.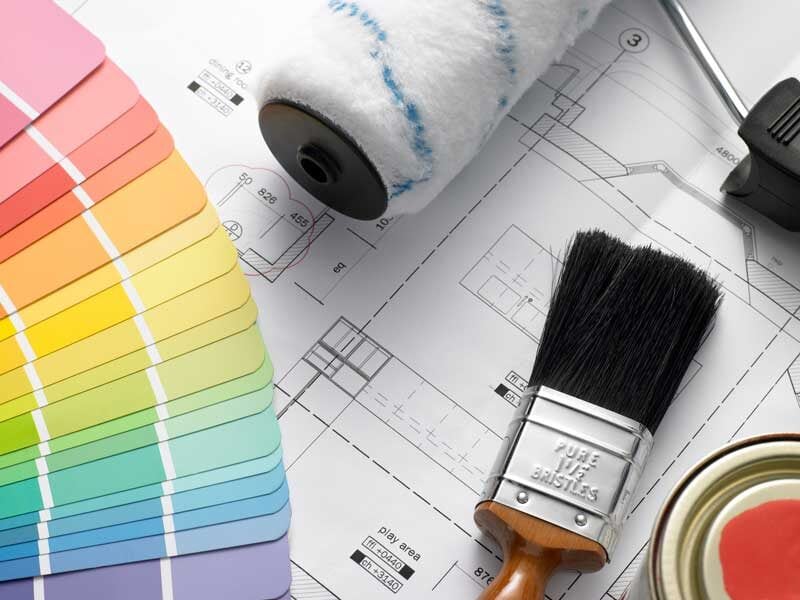 Use these paint colors with care when selling your house:
You all know I love pink. Heck, my daughters' room is completely pink. But, I don't recommend painting general living areas of your house pink.
The same goes with yellow. It's way too easy to make it scream Big Bird instead of pleasant morning light!

General tips for choosing paint colors when staging your house:
Go lighter than you think. The last thing you want is a dramatic paint scheme that turns buyers away. No eggplant purple rooms or murdery red bathrooms!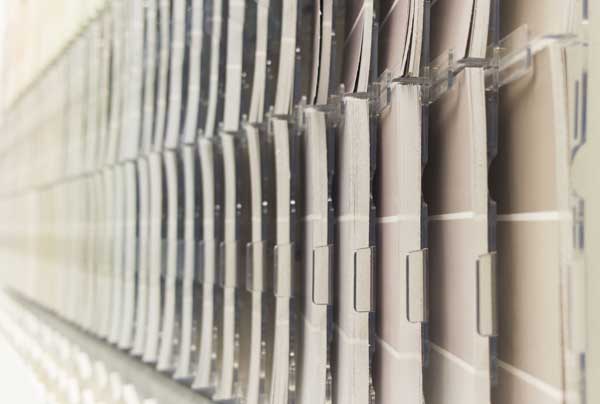 Use the following guidelines for selecting paint colors for staging your home:
TIP #1: Choose a color with a LRV between 55-85 or (up to 95 if you are going for a white)
What is LRV anyway?

LRV is an abbreviation for light reflectance value, a technical term of measurement for how much light a paint color reflects. The larger the LRV, the lighter/ brighter the color.
For example, my favorite navy paint color has a LRV of 6.3. My favorite white paint color has a LRV of 85.38.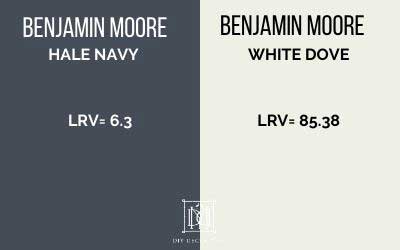 Tip #2: Look at the undertones of the paint you are choosing.
The easiest way to see any undertones in a paint color is to examine the more saturated colors on its paint chip (or in its color family). (See all my tips for foolproof paint picking here!)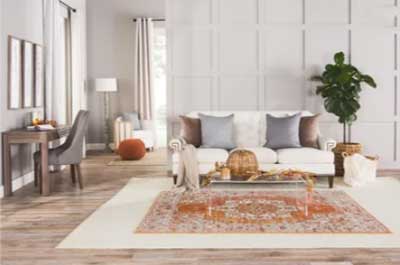 SHOP THE ROOM
First off, what is home staging and why would you even want to consider it?
The general idea behind home staging is styling your house to maximize the price you receive for your house. Most home stagers come in when either the house needs a little help to look its best or the homeowners have moved out. Staging often involves both repainting rooms, removing objects/ furniture/ clutter, and adding neutral furniture and decor items that help set the mood of a home. Here's a great article here on it.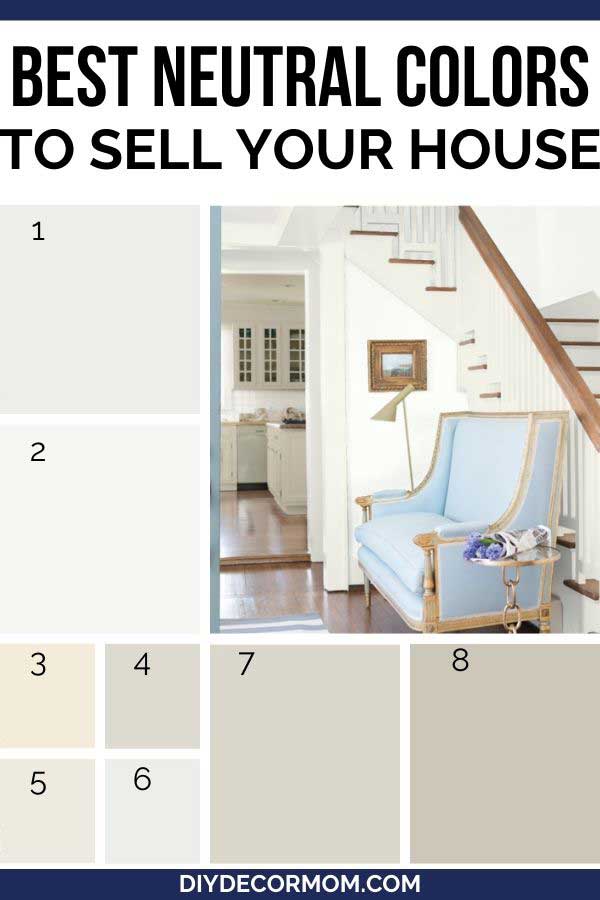 1- BM Decorators White/ 2- BM Chantilly Lace/ 3- BM Linen White/ 4- BM Pale Oak/ 5- SW Alabaster/ 6- BM Oystershell/ 7- BM Balboa Mist/ 8- BM Revere Pewter
While staging tips are beyond the scope of this article, I can share my top paint colors in each of the following categories. These neutral paint colors have shown to get you the most bang for your buck (or greatest value for your house!)
2021 trends show greige growing in popularity and beige starts to make a comeback. The last ten or so years have been all about white and grey, so it's time that there is a little more warmth in the mix. Now, I'm not saying to go paint your house the color of band aids, instead, try a warm gray (see the best 11 warm grays here) and dip your toes into the greige camp! I've also included the paint colors respective LRV (light reflectance values) for your reference.
Light Gray Paint Colors:
Light gray continues to be one of the most popular color families for interior walls. If you want a neutral paint color that looks good pretty much anywhere, try any of the following light gray paint colors (or see my favorite light grey paint shades here.) And if you lean more towards blue gray paint colors, here are my favorites!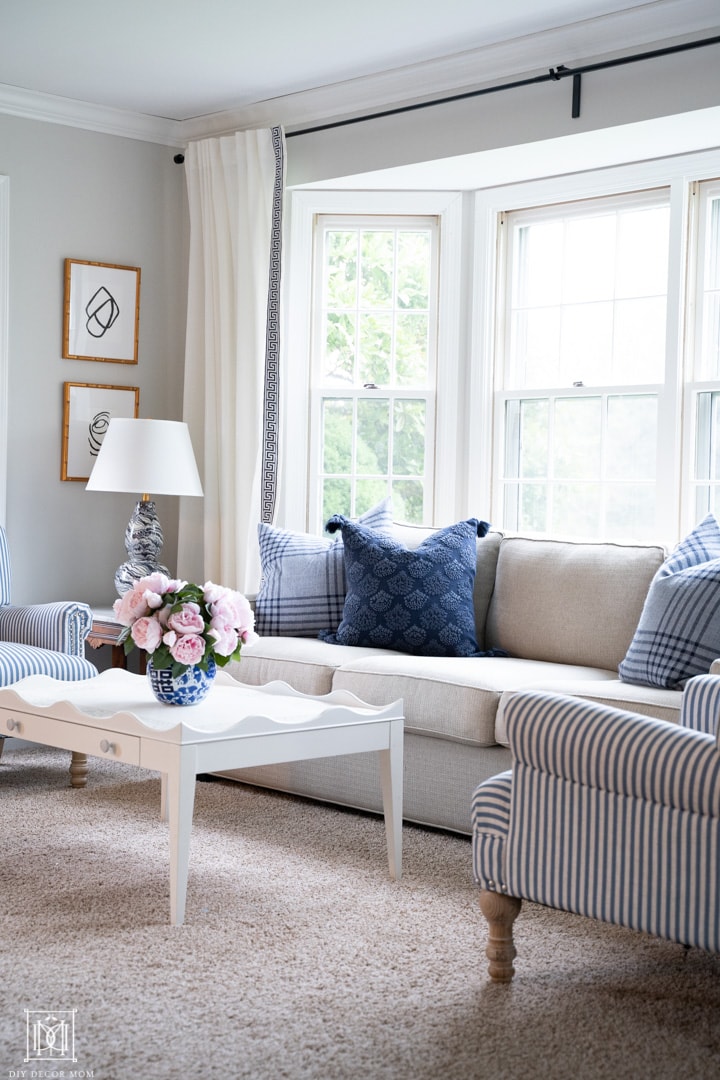 White Paint Colors
White has been a hot paint family for many years–pretty much since Fixer Upper came into the picture people have been painting everything in their house white! Well, picking a white paint color is a bit trickier than one would initially think.
So, here are my top three favorite white paints: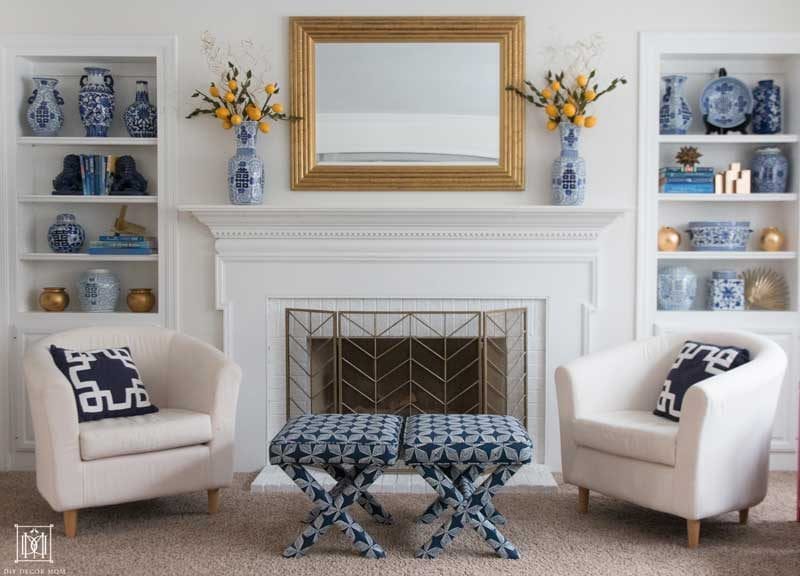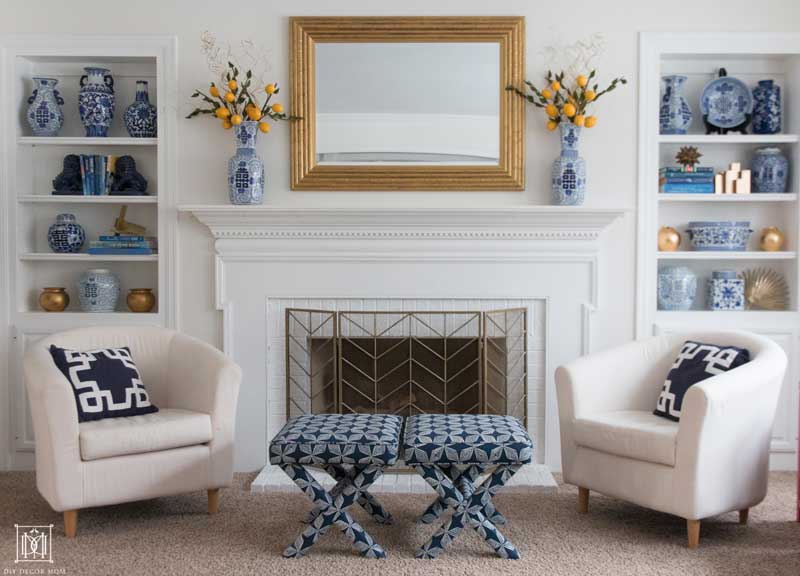 Beige Paint Colors
Beige is making a comeback. It got a bad wrap by being used too much by builders and flippers 2000-2009. Remember those ugly Band-Aid tan rooms that were everywhere? Well, these beige paint colors are the farthest thing from that. They are warm light creamy beiges that work well and look on trend.
And while the color of the year is Classic Blue (as decided by Pantone) and the Sherwin-Williams color of the year is Naval, I wouldn't recommend painting your rooms one of these colors if you are looking to sell. Stay with bright airy paint colors that are neutral.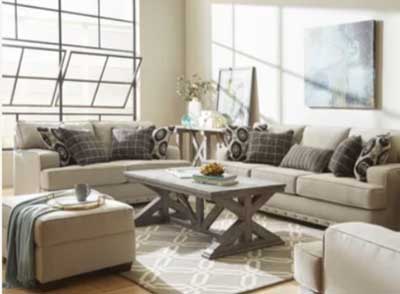 SHOP THE ROOM
Should You Use an Accent Wall Color to Sell Your House?
No. I love accent walls. But I don't think they are necessary to sell your house.
If you have one in place, it's a judgment call on whether or not to keep it. If you are planning on building one then I would hold off. If it's an architectural upgrade like a board and batten wall or paneling, then keep it. If it's pretty neutral, keep it. If it's lime green–ditch it.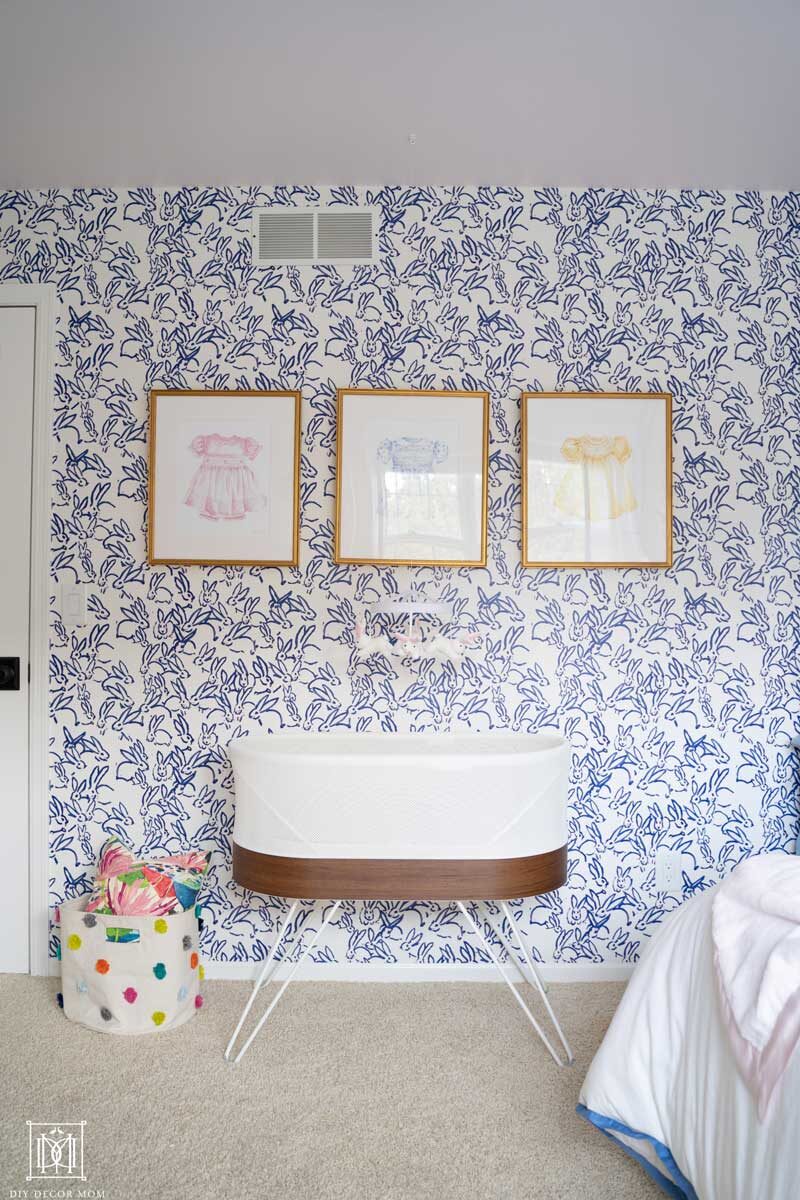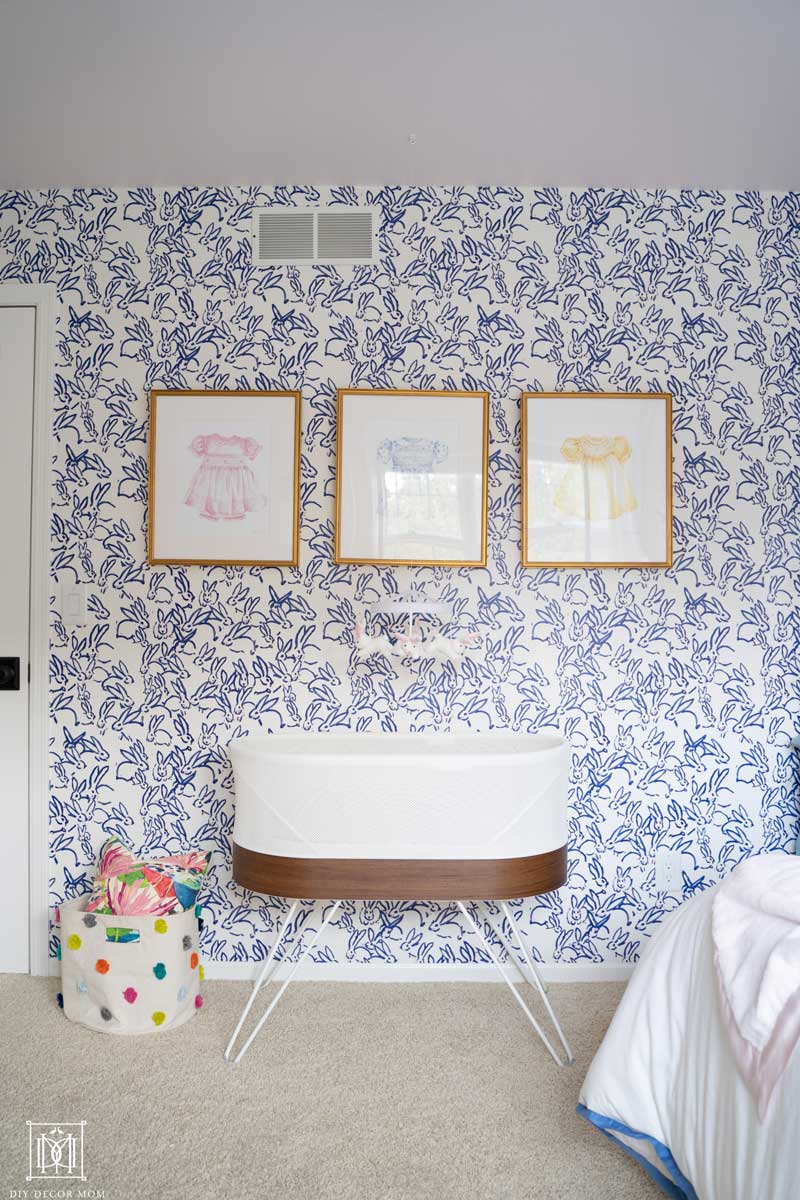 What type of Paint Sheen and Brand to Buy for Staging Your House:
What type of paint sheen should I buy?
For your walls:

If you have textured walls then use a flat finish.
If you have flat walls then use an eggshell paint finish. Why? Flat paint is incredibly difficult to live with. Any mark on the walls is hard to get out. Eggshell is more forgiving for both any cracks on the walls and marks that you or your kids might make on the walls.

For trim:

You should always use semi-gloss or at least satin. I prefer semi-gloss because it's easier to scrub. Believe me, with four kids and a giant dog, we live HARD in our house. There are dings and marks on our trim. But, I can easily touch them up and erase the dark marks with a microfiber cloth because it's easy to scrub.
Some people prefer satin, and I think they are pretty similar. Satin is slightly less resilient but still has some shine to it.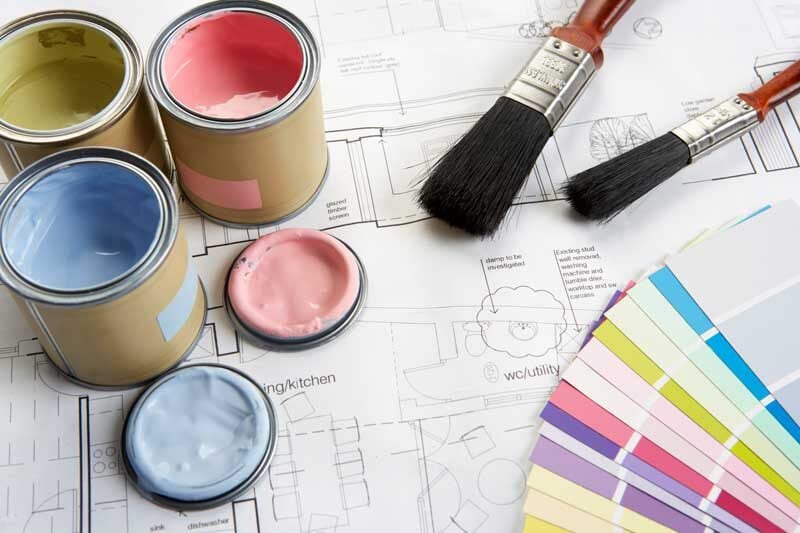 What brand of paint is best?
I always recommend you use the premium paint brands of Sherwin-Williams or Benjamin Moore. Why? Because their coverage and paint quality is just plain better. It will take fewer coats and the texture is much better. Plus, you don't want to run the risk of another paint supplier messing up your paint color when they "match" it. Believe me, that's what happened to us in our laundry room and we ended up with YELLOWISH trim instead of white.
How can I save money on painting supplies?
Benjamin Moore doesn't really offer sales but their prices are in line with Sherwin-Williams who is almost always offering some kind of discount or another. You can also click the coupon below to save an additional $15 off.

How much will it cost to have a painter come and repaint my house?
Painting costs vary greatly area to area and are often reflective of the general cost of living and/or house prices in the area. If you live in a metropolitan area, you won't be surprised to hear that things generally cost a bit more. But here's a general estimate. A fresh coat of paint in one 12×12 room will cost approximately $100 to do yourself (about two gallons of paint) or $400-700 if you hire a painter.
Total costs for repainting a house can be anywhere from $4,000- $11,000 when hired out. But you don't have to do the whole thing! Focus on the high impact rooms–the kitchen, living room, family room, and master bedroom. Most homebuyers can look beyond bedroom paint choices, especially of kids' rooms.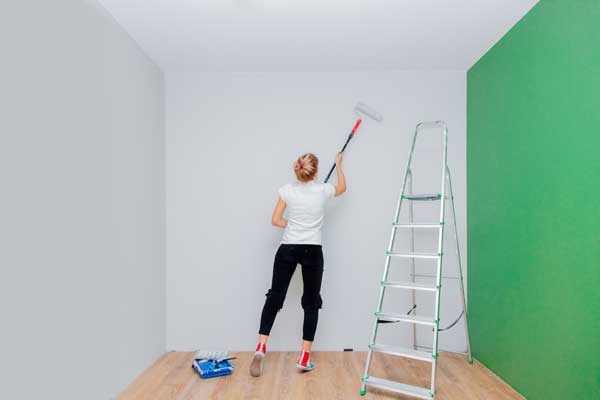 Open-concept paint scheme
What kind of paint colors should you use for staging an open-concept house? Open-concept floorplans are all the rag right now. People want great rooms, open family rooms and kitchens, and an airy feeling to their home. To get that effect, you should use light grays, light beiges, and warm whites. An open-concept floorplan lacks walls, so change paint colors from room to room where there is some kind of architectural reason to do so.
Use complementary colors that look good together and are in the same family. An example of this is staying within either a yellow/ grayish undertone or a bluish undertone.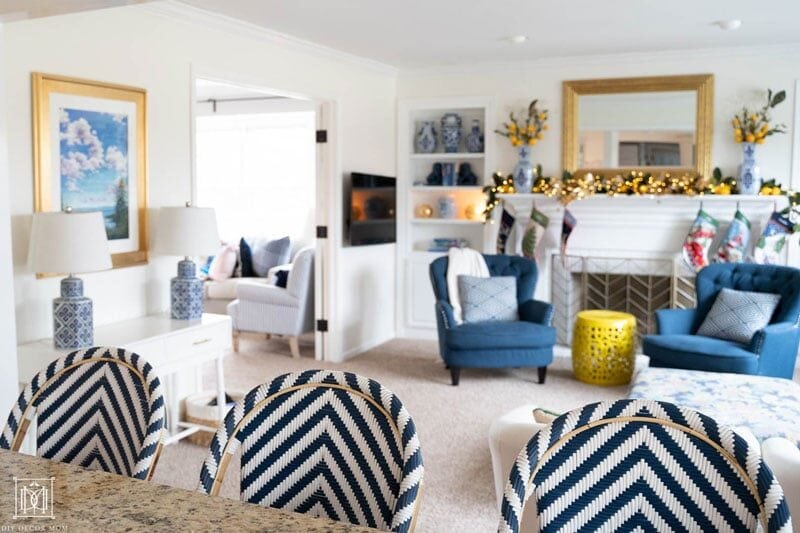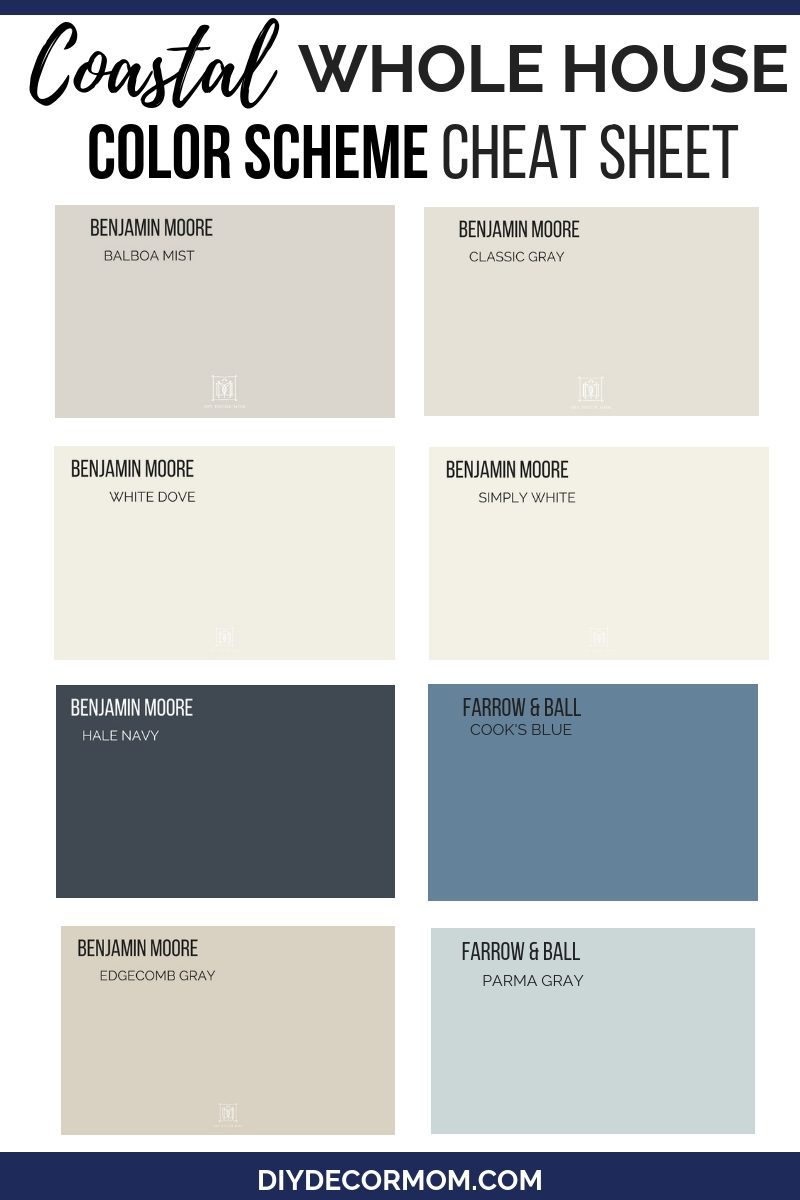 If you have warmer white trim in your house (like Benjamin Moore Simply White like us) the following colors go well together:
BM Simply White
BM White Dove (family room)
BM Simply White (kitchen)
BM Balboa Mist (living room and playroom)
BM Classic Gray (hallways)
If you have cooler paint colors in your house (like Benjamin Moore Decorators White) the following colors go well together:
BM Decorators White
BM Chantilly Lace
BM Gray Owl
BM Stonington Gray
Related: You can find all the colors we've used in our house plus tips for selecting a whole house color scheme here: Tips for Choosing a Whole House Color Scheme
Should my entire house be painted same color?
No. I don't think that's necessary. But for goodness sakes, if you do opt for it pick a good color! BM Classic Gray is a nice light color that looks good really anywhere. Do NOT go and have your painters paint every room the same band-aid tan color that was popular in 2005. Just look how much better our back mudroom looks after getting rid of the tan paint colors!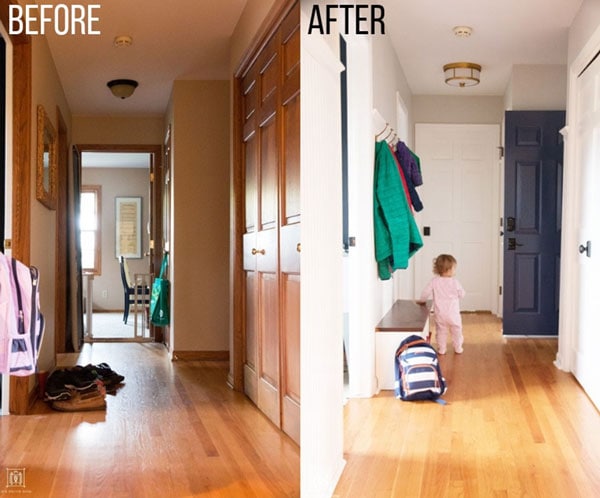 What is the most popular color for interior walls?
Light gray paint colors are the most popular paint color for interior walls. Because we lack the polling data for asking people what their paint colors are (could you imagine someone going door to door to ask you about your living room paint color ;0) we can only go on trends that we see in paint sales. According to Sherwin-Williams and Benjamin Moore the most popular paint colors for interior walls are light grays and whites.